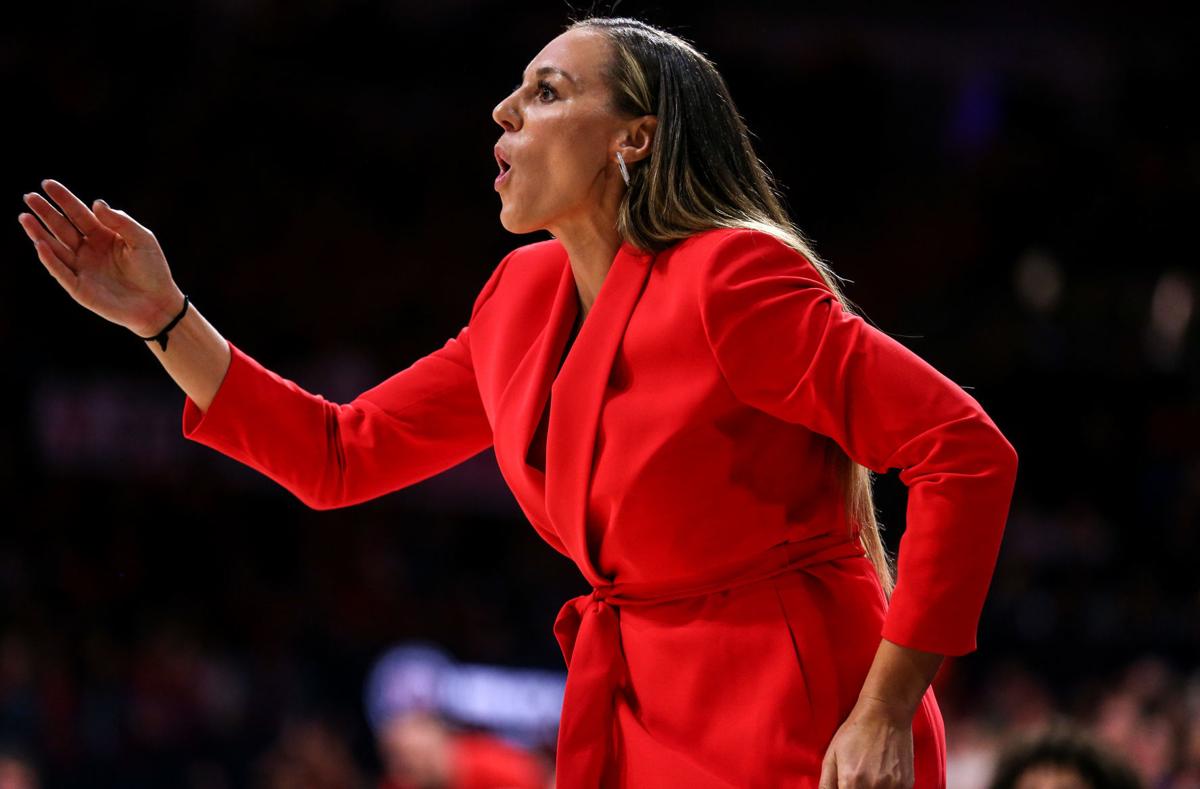 While Arizona continues to dive into the thorny issue of whether its contracted head coaches are subject to university-wide pay cuts and furloughs, many coaches are already saving the athletic department money involuntarily.
That is, they're missing out on winter and spring performance bonuses they won't have a chance to earn, even in cases where their teams appeared headed toward accomplishments that would have triggered them.
"We are reflecting any bonuses that our coaches did earn during that time prior to the shutdown," Arizona AD Dave Heeke said earlier this month. "Our spring sports coaches had opportunities to realize other bonuses, but those wouldn't be available this year."
That means Laura Ianello, whose women's golf team appeared to be a national championship contender, won't see $25,000 she would have gotten if the Wildcats won it all or even a $12,500 bonus for making the final eight.
Softball coach Mike Candrea won't have a chance at $10,000 for making the College World Series or even $5,000 for the near-certainty of making the NCAA tournament. And, among other spring sports coaches, baseball coach Jay Johnson won't get $5,000 had the Wildcat baseball team slid into the NCAA Tournament or more if they reached the Super Regionals or College World Series.
Not paying unearned bonuses appears to be the only way Arizona can cut contracted personnel costs without negotiation. UA coaching contracts do not have "force majeure" clauses that take the university off the hook if events are canceled for reasons out of its control, and Arizona's athletic department issued a statement this week saying that it "continues to work through the complex structures of the different employment conditions in the department."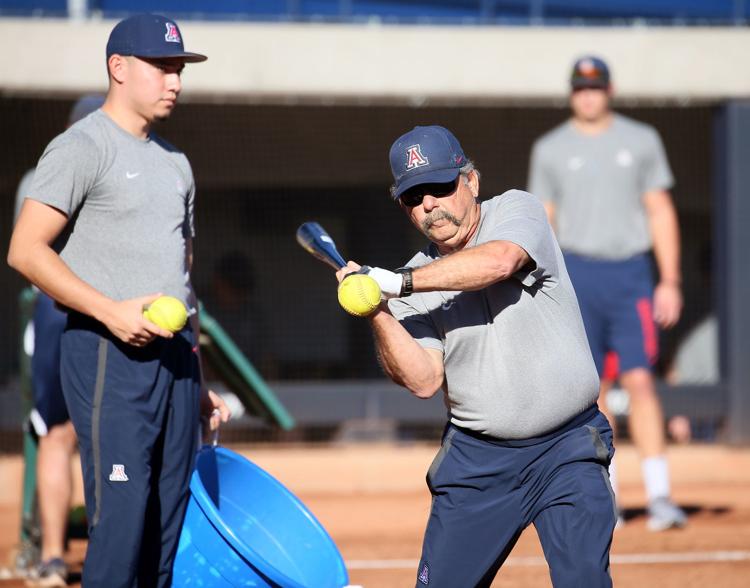 In announcing UA's pay cut and furlough plan on April 17, school president Robert Robbins said the university projected a loss of $66 million through the end of the fiscal year on June 30. In the athletic department's separate budget — which is largely self-funded — Heeke estimated revenue losses of $7.5 million through the end of June, before any much larger potential losses could arrive if football season is canceled or postponed.
The net revenue loss is projected to be offset by $1.2 million in operations costs not spent, Heeke said, and the athletic department was on track to turn about the same sort of net profit ($4.8 million) as it did last season. Therefore, the $6.3 million net loss could translate into an overall athletic department deficit of about $1.5 million in fiscal 2019-20.
Early into the COVID-19 era, however, Arizona might have been spared paying some of its biggest bonuses when the NCAA men's and women's basketball tournaments were among the first events canceled.
Men's basketball coach Sean Miller would have earned $25,000 if the Wildcats won their first-round NCAA Tournament game and $50,000 more if they won their second game to reach the Sweet 16.
The cancellation of the NCAA women's tournament left UA in a particularly tricky place with coach Adia Barnes. She would have earned $10,000 for making the NCAA tournament – a certainty but one that was not yet announced when the NCAA tournament was canceled – and could have earned another $50,000 if the Wildcats had won their first two games ($20,000 for one win, $25,000 for a second win and $5,000 extra for reaching 25 wins on the season.)
The two-win scenario for Barnes appeared fairly realistic. Because the Wildcats had finished 24-7 overall and 12-6 in the highly competitive Pac-12, they were expected to host the first two NCAA tournament games — and their homecourt edge at McKale Center would have likely made them a favorite in both.
Heeke indicated that Barnes will likely get the $10,000 bonus for making the tournament because the Wildcats were certain to receive a bid, but that UA wasn't going to dive into the more hypothetical.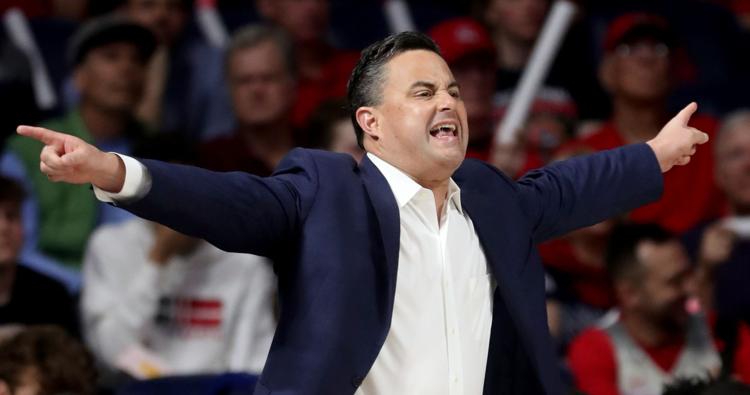 "For the most part, with Adia and Sean, any of those performance bonuses that they reached prior to the shut off, we'll honor those," Heeke said. "Speculating on the what-ifs, we're not doing that. I think we'll take a hard look at something where you could debate 'was it accomplished or not?' But we would not forecast, 'Hey, you got two home games so you're going to win them, and that would qualify for a bonus.' They just wouldn't qualify for the bonus."
As it was, Barnes earned $10,000 in performance bonuses — $5,000 for winning between 20-24 games and another $5,000 for having the Wildcats finish with a Top 15 ranking (they were No. 12 in the final AP poll).
But two or three NCAA Tournament wins would have triggered the 25-win bonus while also possibly moving the Wildcats into the Top 10 of final polling, which was worth another $5,000. A third NCAA tournament win, which would have been in the Sweet 16, was also worth $30,000 alone.
Miller, meanwhile, has escalating bonuses from $25,000 for a first-round win up to $500,000 for winning the NCAA Tournament.
Most UA spring sports coaches have bonuses for winning the Pac-12 championship or tournament and also for the highest bonus tier their teams trigger based on NCAA championship or tournament performance.
For example, the men's tennis team could have earned coach Clancy Shields $10,000 had it won either the Pac-12 regular-season or tournament championship plus the highest amount achieved in NCAA tournament play — $5,000 for appearing in it, $7,500 for making the second round, $10,000 for making the Final Four or $15,000 for winning the national championship.
Be the first to know
Get local news delivered to your inbox!