The Arizona Wildcats tipped off spring roster transition season Wednesday by losing lightning-rod point guard Kerr Kriisa and once-promising wing Adama Bal.
A junior from Estonia, Kriisa led off with a public goodbye to Arizona via Instagram midday Wednesday. Bal followed suit on Twitter in the afternoon.
Kriisa spent three seasons with the Wildcats, the past two as their starting point guard. But Bal never gained a permanent spot in the Wildcats' rotation after playing significant minutes for an injured Kriisa as a freshman late last season and beginning this season as a key sophomore reserve.
A target of opposing fans — and sometimes even UA supporters — for his brash personality and sometimes inconsistent shooting, Kriisa is likely to become one of the bigger names in the transfer portal this spring.
Had he stayed at Arizona, however, Kriisa would have had to share the backcourt with sophomore-to-be Kylan Boswell, a former five-star high school prospect who is expected to take on a bigger role next season.
"Tucson!" Kriisa posted to Instagram. "Keeping it short and sweet. Thank you for 3 unforgettable years that I had here. So thankful and grateful for all moments that I shared with my teammates. Bear down, always."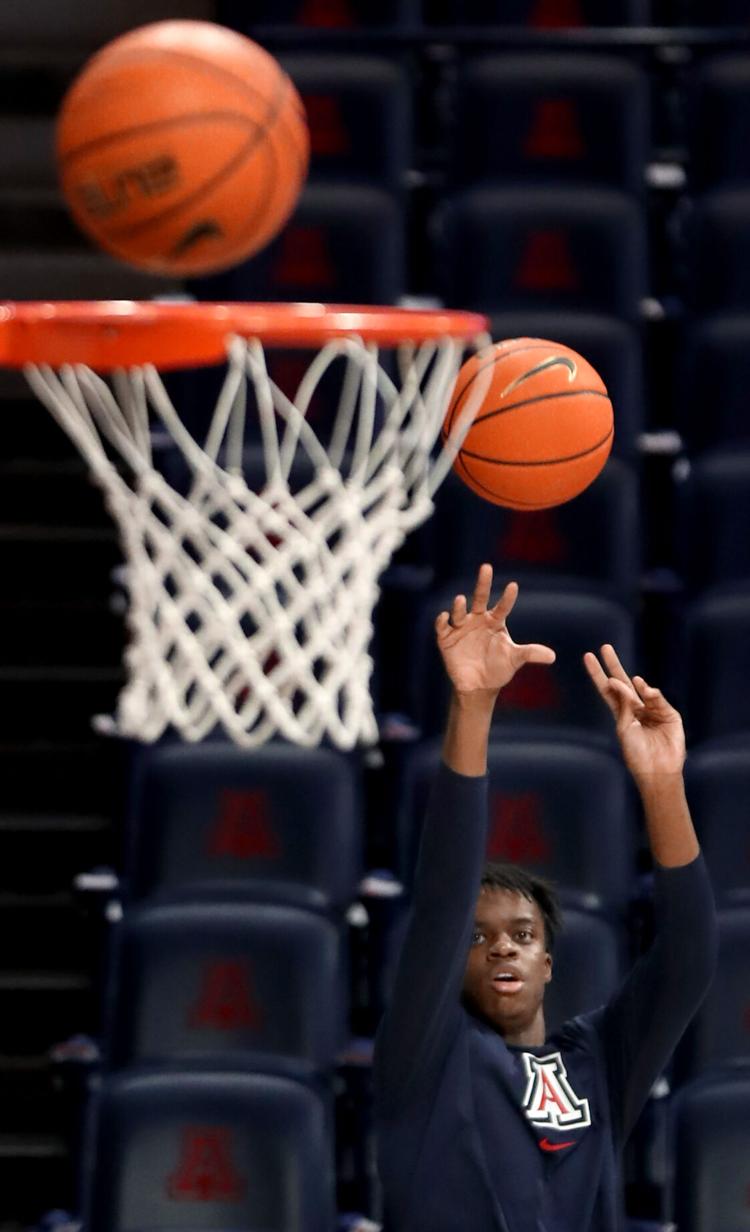 Bal's sophomore season suggested a relocation was likely this spring. He played regularly off the bench in UA's first 10 games but then played only spot minutes for a month starting with UA's Dec. 17 win over Tennessee.
Then, as UA coach Tommy Lloyd stuck with a seven-player rotation as January progressed, Bal's visibility dissipated further.  Bal did not play at all during nine games in the second half, including UA's first-round NCAA Tournament loss to Princeton on March 16.
For the season, Bal averaged 2.5 points while shooting 35.4% from 3-point range over 26 games played.
"Wildcat nation!!" Bal posted to Twitter. "Thank you for everything. I have decided to enter the transfer portal and explore new opportunities. I am thankful and grateful to have been part of this amazing journey with my teammates coaches and you guys. Love y'all and Bear Down!"
Having been offered a scholarship at Gonzaga, Bal instead committed to the Wildcats in May 2021, a month after Lloyd left his role as a Zags assistant to take over the UA program.
Kriisa signed with former UA coach Sean Miller in 2020, having been recruited primarily over Zoom during the COVID restrictions of spring 2020.
When Miller was fired in April 2021 after Kriisa's freshman season, Kriisa entered the transfer portal but returned to the Wildcats later that month after Lloyd was hired.
Of his pitch to re-recruit Kriisa, Lloyd said he told Kriisa: "Listen, I'm the most European American coach in the game — and if you're gonna walk away from this, you're gonna regret it.' "
Kriisa announced his decision to stay a week after Lloyd was hired, and Lloyd supported Kriisa steadfastly throughout the past two seasons, even as fans criticized Kriisa's personality and/or his production.
"I love him. I love him," Lloyd said before this season. "He's easy to coach. He's a fiery personality, and he brings it every day. He listens when you coach him. I love it. I think it's a good thing if your players want to win. He wants to win, and he's not afraid."
While embracing the fact that he was named after legendary former UA point guard Steve Kerr — because his father was a fan of the 1990s-era Chicago Bulls — Kriisa wore his first name on the back of his jersey. Kriisa has said he had no idea Steve Kerr played college basketball at UA until Miller recruited him.
Kriisa missed the first 17 games of his freshman season in 2020-21 when the NCAA suspended him for eligibility reasons because of a pro contract he had signed in Lithuania. After becoming eligible in February 2021, Kriisa started five of eight games he played in under Miller, establishing himself as the sort of tough-minded point guard that Miller preferred.
Kriisa then became a full-time starter under Lloyd as a sophomore in 2021-22, averaging 9.7 points, 4.7 assists and shooting 33.6% from 3-point range.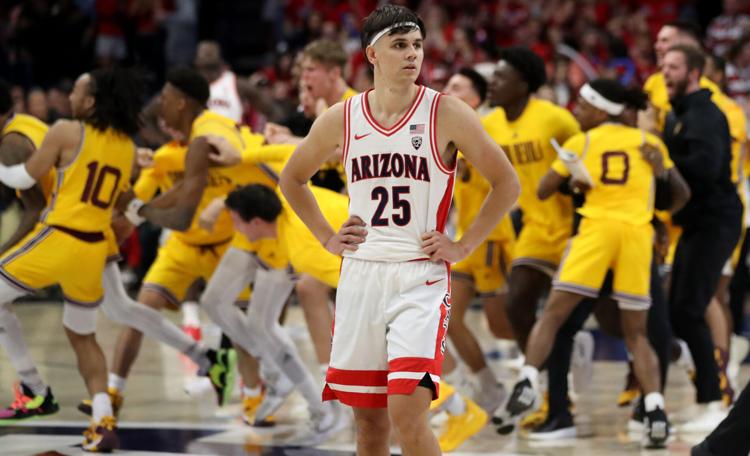 As a junior this season, Kriisa led the Pac-12 in assists with an average of 5.14 per game and was sixth with an assist-to-turnover ratio of 1.98. He averaged 9.9 points and shot 36.6% from 3-point range but was just 4 of 20 from long range in the Wildcats' final four games after separating his shoulder against Stanford in the Pac-12 quarterfinals.
Kriisa will remain in the UA record books for posting two triple-doubles — last season at Utah and early this season against Southern — while he posted eight or more assists seven times this season.
"He's got such a high IQ. He's got a great motor and he's competitive," Lloyd said earlier this season. "You can coach him on a cerebral level where he understands what's going on. He'll look at you, he'll nod, and for the most part he'll go out and do it."
Lloyd stuck with Kriisa until the end last Thursday in the Wildcats' first-round loss to 15th-seeded Princeton, when the point guard played 36 minutes but shot just 1 of 7 from 3-point range with four turnovers to two assists. Kriisa was playing through a sore shoulder and a cut right (shooting) hand while the Wildcats gave up a 12-point lead in the second half en route to their shocking four-point loss.
"I don't know what it was," Kriisa said afterward. "I don't want to say that we kind of loosened up, but they made their shots when they needed it and they made some tough ones."
Asked after the Princeton game whether he planned to return to Arizona, Kriisa declined to say.
"It's a little bit early to talk about, especially after a loss like this," he said. "Probably gonna take a little bit off and have to watch the film and try to get better."
Less than a week after the loss, Kriisa announced his decision.