It's easy to see what Chase Jeter has added to Arizona this season: He's the Wildcats' leading rebounder, third top scorer, a 59.5 percent shooter and their co-captain.
But the subtraction of Jeter, both literally and figuratively, during UA's current five-game losing streak might suggest he has an even stronger value.
Jeter didn't play against USC or UCLA because of a sore back, and the Wildcats lost by more than 20 points in each game.
Jeter returned at ASU, but was just 1 of 5 from the field while battling lingering stiffness, and the Wildcats lost in overtime.
Jeter returned to full health against Washington but, playing against the Huskies' swarming zone defense, he managed to take only six field goals and fouled out after 26 minutes. The UA lost, 67-60.
Against Washington State's man-to-man defense, which uniquely defended him, Jeter went scoreless while taking four shots and getting to the free throw line only once. UA lost that game, too, 69-55.
That's five straight losses, all featuring some sort of compromised role by Jeter.
Even if that makes him an X-factor of sorts, Jeter said he doesn't feel any additional pressure now of having to be the guy leading the Wildcats out of their slump. The Wildcats (14-10, 5-6) will play at Utah on Thursday night. 
"I wouldn't say it's pressure; it's kind of something you have to work through," Jeter said. "I had an injury couple weeks ago. Not the first or last time I'm going be injured in my career and my teammates have dealt with that as well. It's kind of the game within the game."
---
Arizona Wildcats look to end five-game drought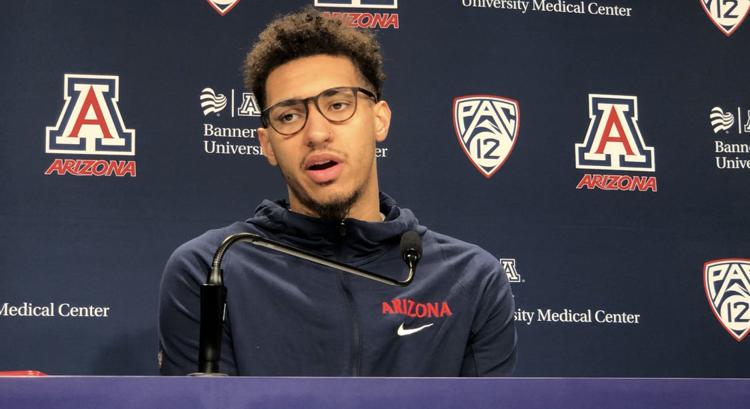 Arizona takes on Utah and Colorado this week after losing five consecutive games.
Last weekend, the Washington schools swept the Wildcats for the first time since Lute Olson's first season in 1983. It was the first time UA coach Sean Miller fell to Washington State at home since his first year at Arizona in 2009-10.
During Arizona's five-game stretch, the Wildcats are shooting 34 percent from the field. Arizona holds a 13-1 record against Utah since the Utes joined the Pac-12 in 2011-12, and the Wildcats will look to end their own skid Thursday in Salt Lake City.
Miller and Arizona co-captain Chase Jeter held a news conference on Tuesday, here are the best clips from McKale Center. 
Update on Brandon Williams' knee
Sean Miller says Brandon Williams' right knee has shown some progress. Miller says he doesn't have a timetable of Williams' return. pic.twitter.com/72oD8aEwBp

— The Wildcaster (@TheWildcaster) February 12, 2019