Editor's note: This article is part of the Star's 2018-19 college basketball guide, which ran in Sunday's paper.
Justin Coleman didn't decide to become an Arizona Wildcat until nearly May.
He spent the late spring finishing up a public administration degree at Samford and didn't arrive in Tucson until July.
By September, he was named the Wildcats' co-captain.
That quick progression might tell you something about Coleman and fellow co-captain Chase Jeter, another guy who has never played in an Arizona game. But it probably also says something about the Wildcats themselves.
With its five starters all gone from last season, Arizona had no obvious go-to captains in the preseason. The Wildcats needed infusions of leadership and confidence, immediately.
So even though UA coach Sean Miller has never publicly named season-long team captains before at Arizona, he did so this time. He said teammates and staffers alike voted for both Jeter and Coleman because they earned it.
It's just that they didn't earn it by playing at McKale Center.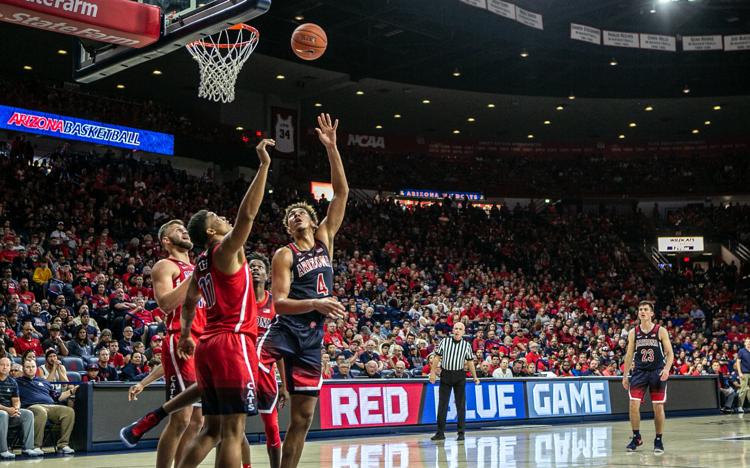 They earned it from years of college experience at other schools: Coleman brings three seasons of college experience, two of them for high-major Alabama before he transferred to Samford in 2016, while Jeter had two years of experience at Duke before transferring to Arizona in 2017.
While neither has played a game for the Wildcats yet, Jeter did spend last season learning Miller's system as a redshirt.
"Sometimes Chase Jeter is the forgotten man for us because he's not a new player," Miller said. "Remember, Chase was a high school all-American. He was in the ACC, and went through some great practices, and now has some teammates playing in the NBA. ... He's very mature. He's going to graduate in December, and he brings a maturity we really need."
While Jeter has been in Tucson for over a year already, he'll rocket straight from wearing street clothes to games as a redshirt last season to being a major contributor this season.
Last season, "I was still part of the team but I had a chance to step back and focus on myself," Jeter said. "Going into this year, I know that I need to be a leader."
A 2015 McDonald's All-American out of Las Vegas, Jeter averaged 2.1 points over 48 games in his two seasons at Duke. He isn't expected to bring dominant scoring to the post as much as predecessors Deandre Ayton and Dusan Ristic did, but Jeter is being counted on for just about everything else.
"Chase is a very, very bright young man," Miller said. "He's maybe the best student we've ever had. He's also that way in terms of responsibility, which makes him a great leader.
"Chase has a lot of gifts on defense. He's smart. He can move. He knows where to be. A ball screen defense is a big part of the game now, and he's as good of a guy moving in that area as we've had.
"Offensively he will learn how to play off of others, and he might not be as adept of a scoring guy. I definitely think he can be a double-figure scorer, but what makes him good is his versatility, the things he can do on defense."
While Jeter is on track to graduate in 3½ years, Coleman graduated in four years, having spent two each at Alabama and Samford. He said he transferred to Samford, in the suburbs of his Birmingham hometown, because his 2-year-old brother was fighting cancer at the time.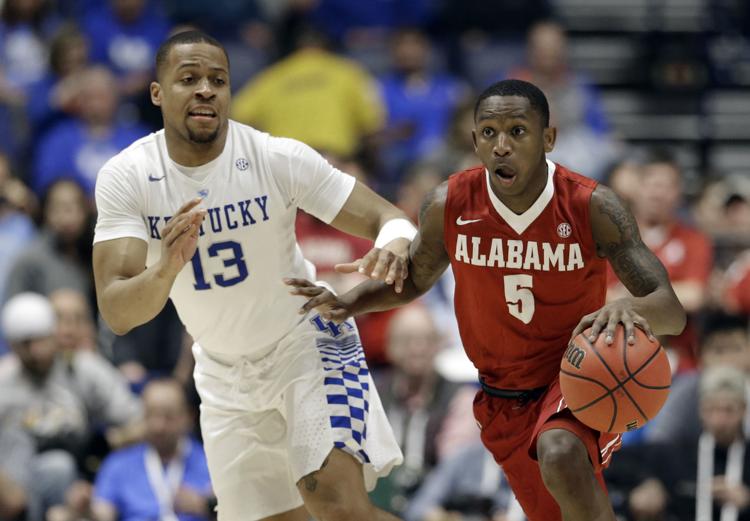 That gave him two different experiences on the court. Coleman started 16 of 67 games over two years at Alabama, averaging 6.1 points and 2.4 assists per game. He had a career-high 24 points against Oregon as a sophomore in 2014-15.
At Samford, Coleman led the Southern Conference with 6.3 assists per game. He also averaged 13.5 points last season while posting a 2.4-to-1 assist-to-turnover ratio and hitting 80.6 percent of his free throws and 37.3 percent of his 3-pointers.
"He's had big scoring nights in some of his games, especially when he was very young at Alabama," Miller said. "He's a capable scorer. But he's more of what I would call the true throwback point guard, somebody who thinks pass before shoot."
At Arizona, Coleman will be the point guard whenever he is on the floor, Miller says, giving him a natural platform to be a leader.
He's been doing so in practices at McKale and the Richard Jefferson Gym. Even though he hadn't been around long, Coleman said it wasn't awkward to step into a leadership role so quickly.
"I don't think it was an issue," Coleman said. "These guys have been really fun to play with and we always communicate well on the court and off."
Coleman said he had mentors as a freshman at Alabama that included guard Levi Randolph, who went to camp with the NBA's Cavaliers this season, and that he was hoping to pay it forward at Arizona.
"They led me the right way, they showed me some things that I was struggling with so I have to repay my dues to the younger guys," Coleman said. "When they say they are struggling, I try to talk to them, help them understand things they may not understand.
"It's a big jump from high school to college. You don't understand what it is, so I just try to pass it down."
Even if he's passing it down to younger teammates he didn't even know until a few months ago.
"I'm just blessed to be in this situation," Coleman said. "Honestly, it's worked out for me. I took a leap of faith to leave a program like that and it's been pretty good for me so far."