Since the old Pac-10/Big 12 Hardwood Series went away in 2011, having become something of a "Hard Feelings" series when the Pac-12 nabbed Colorado and tried to get Texas and the Oklahoma schools, the Pac-12 has been without a conference-vs.-conference challenge.
That will change next season, when the Pac-12 will begin its new Coast-to-Coast Challenge against a rotating set of opposing conferences.
Colorado, Oregon and Washington will open against Big 12 opponents next season at Las Vegas' T-Mobile Arena: Washington will face Oklahoma, Colorado will play TCU and Oregon will play an opponent to be determined; all three games will then be returned to Dallas in December 2021.
Arizona, ASU and USC will join the event in 2021-22, opening at T-Mobile against teams from the Big East — they'll play those teams again in 2022-23 in the New York area.
"I think it's a really great event for our conference," UA coach Sean Miller said. "In nonconference, it's how many games we win, where the games are and who we play that all matters now."
---
Squeeze play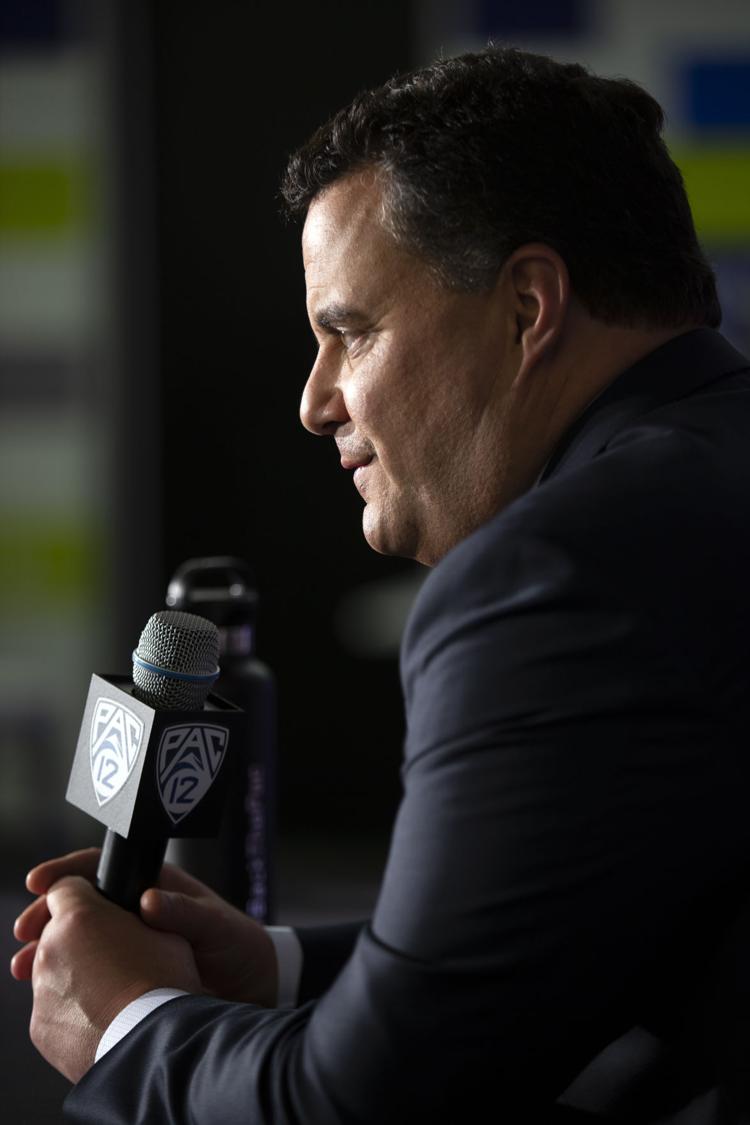 The drawback with the Challenge is that it will further squeeze teams aiming to add two-year home-and-home series. Teams participating in the Coast to Coast Challenge and the new 20-game Pac-12 schedule that starts in 2020-21 will have only seven open nonconference dates.
The UA must play at least 18 home games to meet its season-ticket obligations, meaning it must play six of those seven nonconference games at home on top of 10 conference games and two exhibition games.
But Miller said he will still look to add home-and-home series, which give teams a chance to prepare for the kind of true road environment they will face in conference play.
"No doubt home and homes have already become harder," Miller said. "But part of why they've already become more difficult is these other conferences have already moved to 20 games." UA faces Illinois, Baylor and Gonzaga as part of home-and-home series this season.
---
Travel partners remain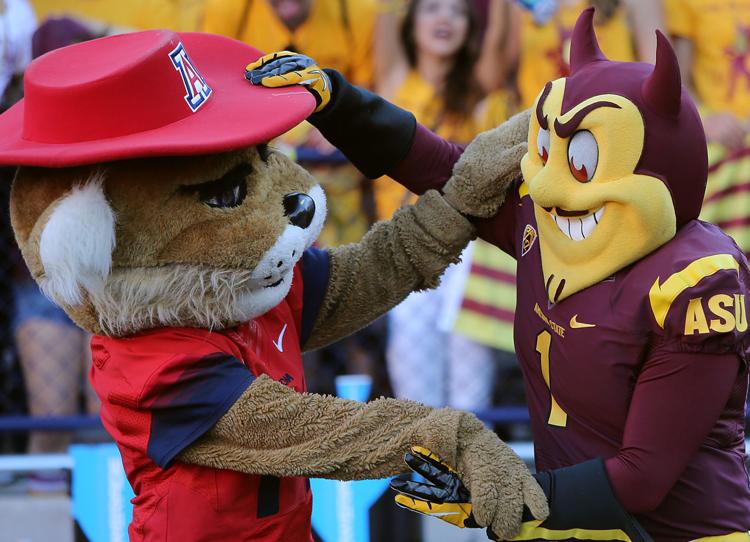 While the Pac-12 is still mulling over how exactly it will add two extra games starting in 2020-21, its traditional "travel partner" format of two-game weekends will stay mostly intact.
When Colorado and Utah joined the conference in 2011-12, the Pac-12 started a rotating 10-year schedule of 18 games, with each team missing four games. The league will finish that 10-year rotation next season, while adding back two of the four games that each team misses.
After that, the league may adopt a similarly fixed schedule of 20 games, deputy commissioner Jamie Zaninovich said. But it will not blow up the traditional two-game weekend sets, which cut down on travel cost and missed class time.
"We've looked at it three or four times and every time we bring (a new format) back to the ADs, there's just never been momentum for doing that," Zaninovich said. "It just creates too many unintended consequences pulling the games apart."
This season, Arizona won't play the Bay Area teams at home and won't travel to face Utah or Colorado. The Wildcats are scheduled to flip those "skips" next season, but will have one of the road games and one of the home games added back.
---
Jeter back, Doutrive golden
Since missing the Sept. 27 Red-Blue Game with a strained groin suffered during a vertical-jump test, center Chase Jeter has returned for the last three practices, Miller said.
Meanwhile, sophomore guard Devonaire Doutrive is now wearing the gold jersey given to the overall leader in practice production for the first time in his career.
"He's older, he's bigger, he's stronger," Miller said. "I'd say Devonaire is one of the players who having a good start."
---
Ex-Kentucky players stalled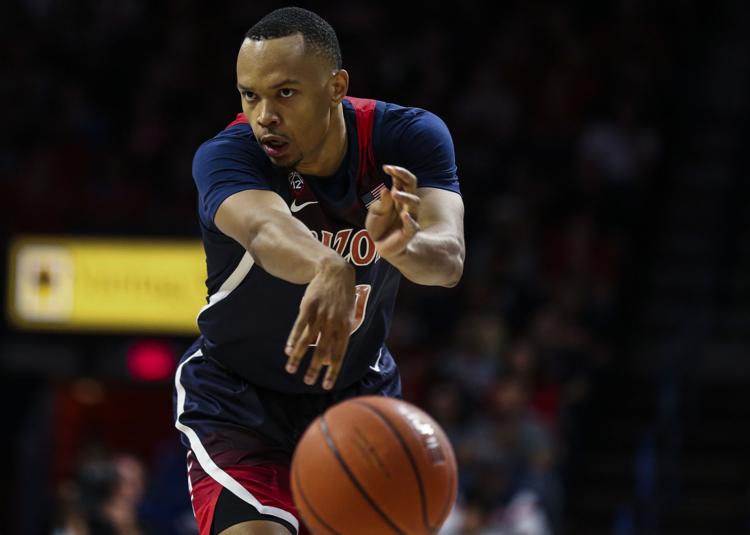 A pair of Kentucky transfers, Arizona's Jemarl Baker and Washington's Quade Green, still are uncertain if they will play this fall.
Baker appealed to play without a redshirt season, likely based on his injury history at Kentucky, while Green appealed to play this fall after sitting out at Washington last spring.
"We're still in the process," Washington coach Mike Hopkins said. "He's obviously been practicing, been great, but still waiting for an answer."
Without Green, Washington is expected to rely heavily on Elijah Hardy at the point while Doutrive may become Nico Mannion's point guard backup at UA. Miller said there has also been no word on Baker's appeal, either.
---
Nerdball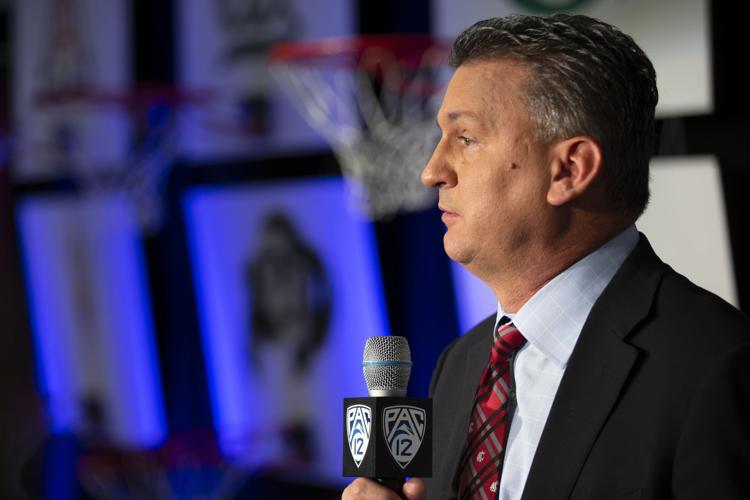 The day after every Washington State practice, the new coaching staff headed by Kyle Smith posts a list of stats for players to look at. Not just points, rebounds, assists or even loose balls, but more obscure numbers such as defensive rotations, missed box-outs or "no-gos" — when a player does not crash the offensive glass.
"It's just really good to have that kind of solid feedback," WSU forward Jeff Pollard said. "Every little thing matters. Everything."
Smith, who was hired from San Francisco to replace Ernie Kent this season, says his approach was actually "kind of stolen" from Texas high school football coaches.
"It's really a football thing where they grade every play," Smith said. "It's things that we value, and if guys do well, they're going to get opportunities to compete and play."
---
The big number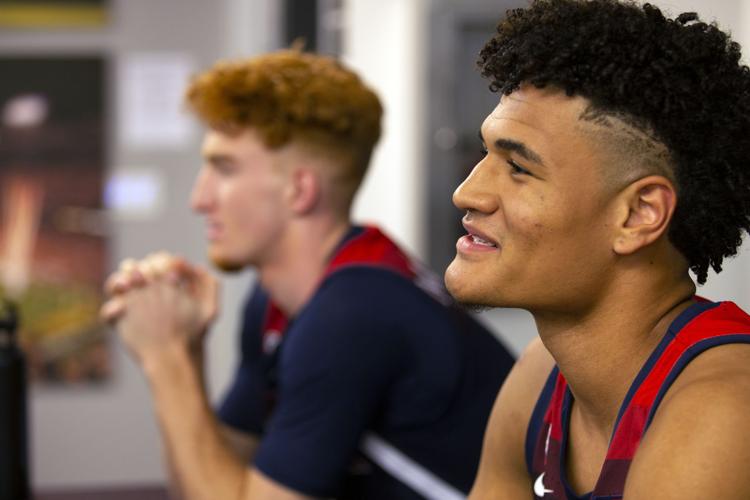 12
Years since a freshman participated in Pac-12 Media Day (USC's O.J. Mayo and UCLA's Kevin Love were at the 2007-08 event), before Arizona's Nico Mannion and Josh Green showed up Tuesday.
---
He said it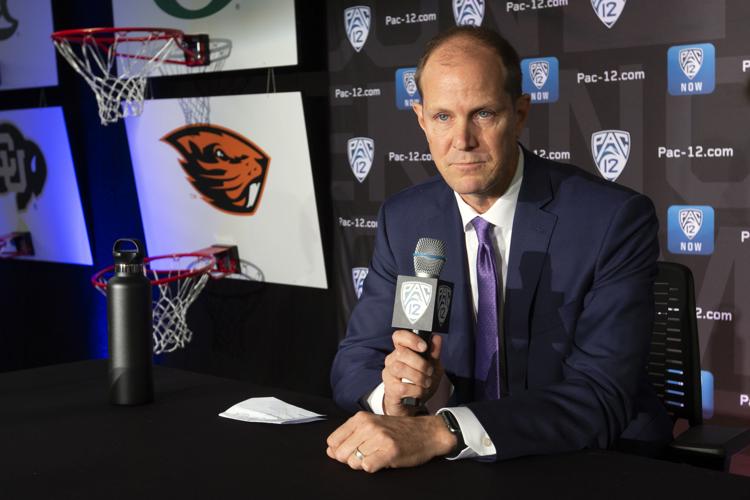 "We have a lot of superheroes. We'd be a good Marvel comic. We've got a lot of length, we've got a lot of athleticism, we've got a lot of depth."
— Hopkins, on Washington's new look this season, including five-star big men Isaiah Stewart and Jaden McDaniels.