Maybe "poor timing" should be added to Arizona's list of adversities faced this season.
Already over the past month, the Wildcats have lost a player to transfer, two starters to injury and an assistant coach to permanent detention — all while words such as "investigation," "subpoena" and "review" have returned to the daily vocabulary.
And now, just when the Wildcats might have expected a much-needed breather on the schedule, Washington State rolls into town off the biggest surprise upset in the Pac-12 season so far.
That's right: After going 1-8 in the first half of Pac-12 play, Washington State stained one of the Pac-12's best postseason résumés with a 91-70 win over Arizona State in Tempe on Thursday.
Then again, this could all work in the Wildcats' favor: Arizona might be hungrier than ever for a victory after losing their fourth straight game for the first time ever under coach Sean Miller, while the Cougars' mindset could dip after such a big win.
Except that the Cougars haven't had many wins, period.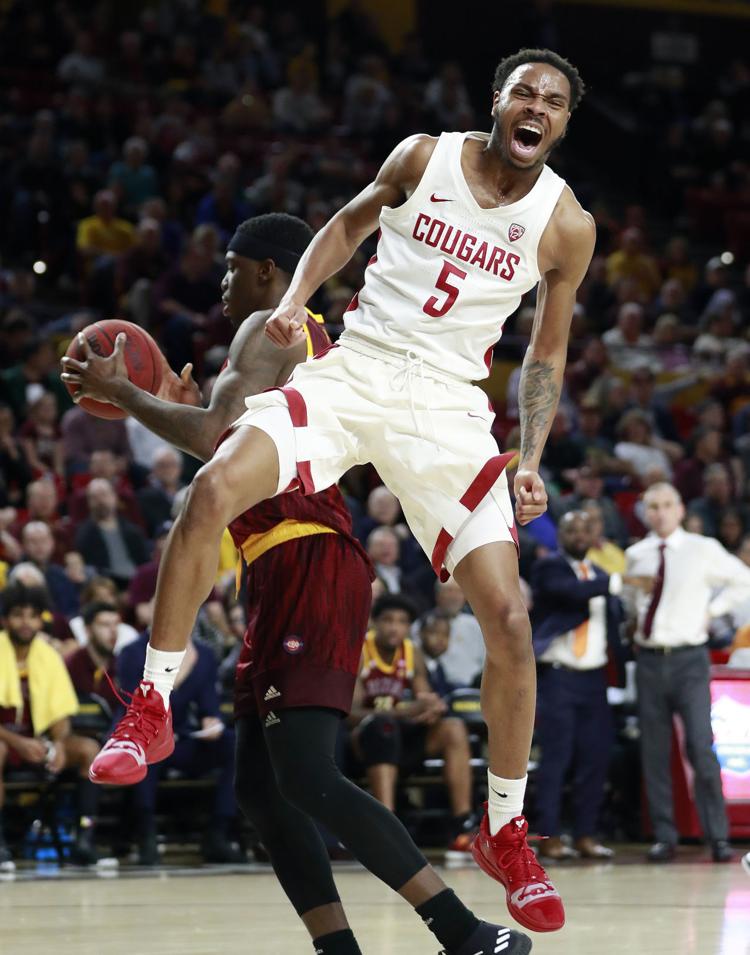 "Help me with my math," WSU coach Ernie Kent said Friday. "I think we've lost 10 out of our past 12? Eleven out of our past 13? We're not overconfident and don't need to worry about that. It's a levelheaded group. We've just got to work and continue to work."
The correct answer is both. Since beating Southern Illinois-Edwardsville back on Dec. 19, the Cougars have still lost 11 of their past 13 games (or 10 of 12, if you don't go back quite as far).
Buried within that rough stretch was that 1-8 start to conference play in which the only win was a home game against woeful Cal.
But the Cougars did show potential Thursday to finish the Pac-12 season on a stronger note particularly by what they did on the defensive end in Tempe. Known for 3-point shooting and a relatively prolific offense that averages 77.3 points, the Cougars held ASU to 33.8 percent shooting while the Sun Devils made just 5 of 33 3-pointers.
"I feel like we defended better and we're more focused on that end of the floor and did a much better job of sharing the ball," Kent said. "Defensively we really tried to do some difference and it kind of came together for us last night a little bit better for us."
It was "just probably rotations and getting more length on the floor, more energy on the floor. Guys just understanding. It takes time. We've got so many new guys."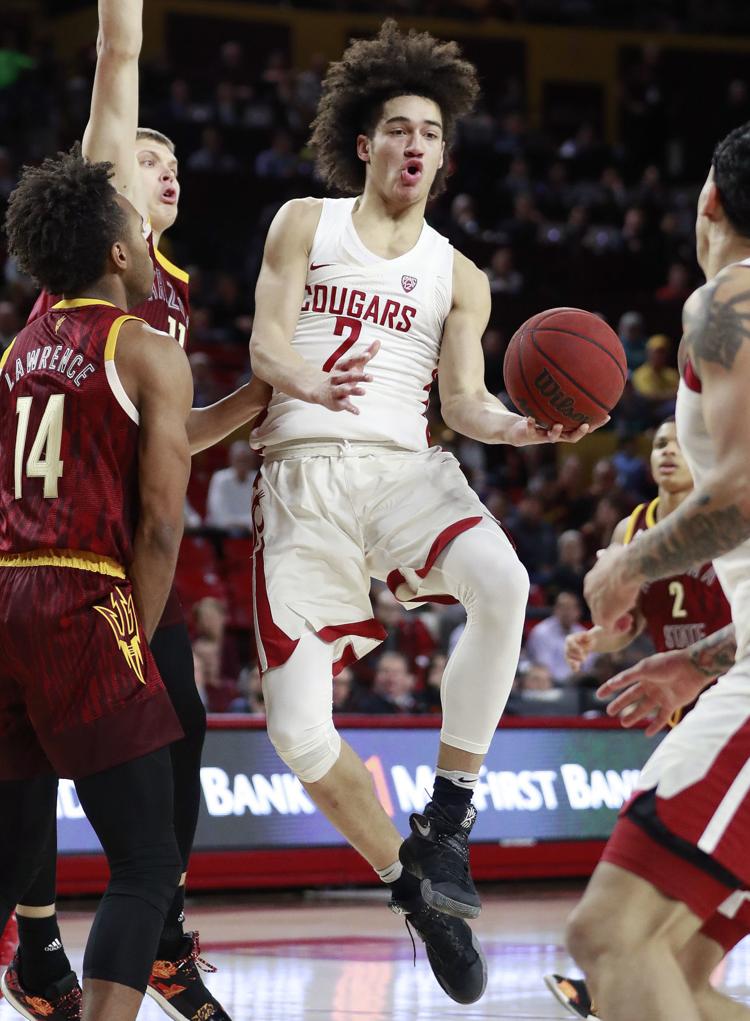 The Cougars did manage to get star forward Robert Franks back from the NBA draft pool last spring, but standout guard Malachi Flynn transferred to San Diego State and Kent needed to flesh his roster out with a variety of junior college transfers. He also pulled in standout freshman CJ Elleby.
Kent has experimented considerably to find what works best, with 11 different players starting games, while the Cougars also had to cope with the loss of Franks for four games last month because of a hip injury.
Despite being the Cougars' second-leading scorer, Elleby didn't start at ASU yet nearly put together a triple-double, with 10 points, 10 rebounds and nine assists.
The Cougars shot 43.3 percent against ASU, including 12 of 30 3-pointers, while also getting to the line for 33 free throws and making 27 of them.
Those are the kind of numbers, more than 2-8 in conference play or 11 of 13 games lost, that Arizona is probably looking at the most Saturday.
The Wildcats have given up more than 50 percent shooting in four of their past five games, including 51.0 percent to Washington on Thursday and 55.6 on Jan. 31 at ASU.
"Washington State, they're a good offensive team," UA point guard Justin Coleman said. "We've got to watch a lot of film on these guys, watch film on (the Washington loss) and try to get better defensively."
If they do, maybe the Wildcats can put an end to their losing streak — and possibly even grow stronger as a result.
"Honestly, I'm glad we're going through this adversity because it brings us a closer as a team," Coleman said. "We have eight games left and we're going to try to be the best we can be and play for each other."