Dominique McBryde always has a hand in it — or on it, as the case may be.
She's usually touching the ball at a high rate on both ends of the court.
She may not be lighting it up and scoring 19 points every game — like she did against Oregon State recently — yet her points always come at an opportune time.
On Friday against Washington, she made a layup in the beginning of the third quarter as the Wildcats started pulling away. On Sunday against Washington State, she scored six of her eight points in the first quarter as Arizona sprinted out to a 26-13 lead.
Her scoring seems to come in bunches, and she's said it's comes with experience, reading her opponents and adjusting on the fly. Her approach is the same no matter what side of the court she's on.
"I feel like it's not how hard you go, it's how smart you can be," McBryde said.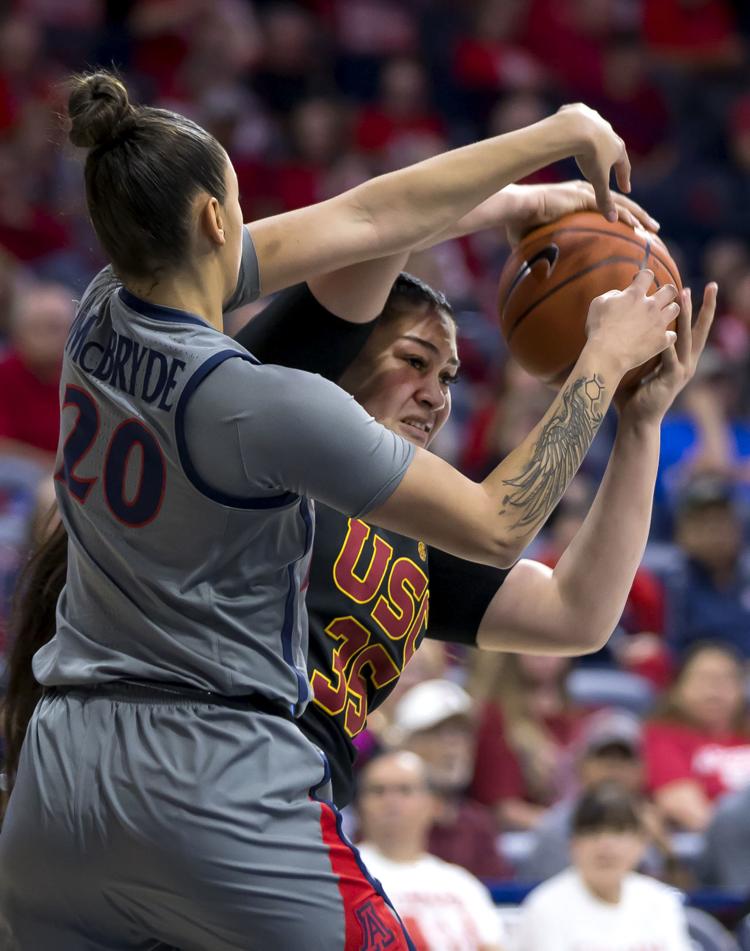 On defense she notched six steals over the weekend.
McBryde has active hands — always deflecting the ball, tipping it to a teammate or stripping it from her opponent's hands. Her presence is felt and seen in each possession and it seems like her numbers should always be higher.
"I feel like Dominique doesn't get the credit that she deserves," teammate Aari McDonald said Friday night. "On defense she's making smart decisions. She's guarding people well and she is holding her own and always gets deflections and very active, as well.
"I think that although she's not scoring, I think she's still being effective."
Just how integral is McBryde to the No. 11-ranked Wildcats? They are 15-1 with her in the starting lineup – with the lone loss coming to No. 3 Oregon.
Team ball
Since the opening bell of the Pac-12 season — at Arizona State on Dec. 29 — the Wildcats have been playing like a true team. In that game, McDonald fouled out — the first and only time in her collegiate career — and Sam Thomas coolly knocked down free throws at the end to secure the victory.
In each of their 10 league victories, if one Wildcat has an off night, is out with an injury or illness or is in foul trouble, a different player steps up.
Thomas reeled off 18 points against Washington State and added a season-high six assists.
Friday night it was freshman Helena Pueyo, who Arizona coach Adia Barnes said is back "not rushing her shots and is more comfortable."
Pueyo went 4 of 6 from the 3-point line and scored 14 points. She followed that up Sunday going 2 of 5 from deep and finished with eight points.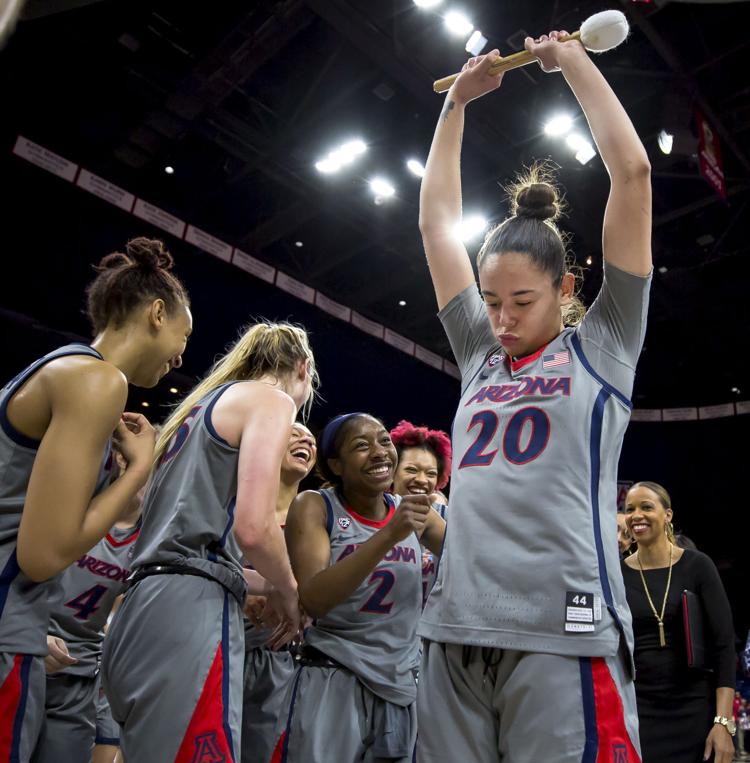 Over the weekend, Amari Carter chipped in 18 total points and was 4 of 5 from beyond the arc. Carter's timing is spot-on as her baskets always come to extend the lead whenever the opponent is trying to make a run.
Her favorite spot at home and in the third quarter is a 3 from the corner. In two games — Sunday against WSU and three weeks ago vs. ASU — the shots went down from the same spot and helped UA pull away.
"We are playing better team basketball; we are sharing the ball better," Barnes said. "Amari is playing more confident. I think Sam has stepped up and is play more confident and I think Helena is back — is coming in not afraid to shoot. I think everybody is playing with confidence right now. And that's what winning does."
In the 64-53 win over Washington, Arizona (21-4, 10-4 Pac-12) had a balanced attack with four players in double-figures — something Barnes hopes they can repeat over the next four regular-season games and into the postseason.
Moving up
Arizona picked up two more wins over the weekend and the second home sweep of the season. On Monday, the Wildcats learned that they moved up in the AP poll to the No. 11 spot – the highest ranking since UA was No. 7 in 1998.
ESPN's bracketologist Charlie Creme moved UA up to a No. 3 seed — still hosting the first two rounds — and into the Fort Wayne (Indiana) Regional.
Zone or man-to-man?
Fact: No one opposing player has been able to stop McDonald. Teams have tried double-teaming and triple-teaming her. They've even tried four people in the paint collapsing on her.
Opponents have switched to trying to contain McDonald with the zone and thus forcing the Wildcats to shoot more 3s. While Arizona hasn't been consistent with the 3 up to this point, over the weekend they shot 51% — with Pueyo, McDonald, Carter, Thomas all connecting.
Barnes said that she thinks they will continue to see the zone defense as "Aari is just too hard to guard in transition."
"I think it's harder to be in a zone, but I think you still pick your poison— being in the zone and contain her. I think it makes it easier because we haven't been consistent with the 3," Barnes said.
The Alaskan Connection
On Sunday, two forwards — both Alaskans — battled in Los Angeles. On Monday, they were both rewarded by the Pac-12 for their performances over the weekend.
Oregon's Ruthy Hebard was named conference Player of the Week and USC's Alissa Pili was the Freshman of the Week. This is the first known time that two Alaskans have earned these league honors in the same week.
In their head-to-head competition, the senior Hebard (22 points, 10 rebounds) bested the freshman Pili (14 points, four rebounds). Both had incredible games Friday night — as Hebard posted 30 points and 17 rebounds in an 80-66 win over UCLA.
Pili finished with 26 points and 13 rebounds as USC upset now-No. 15 Oregon State 72-66.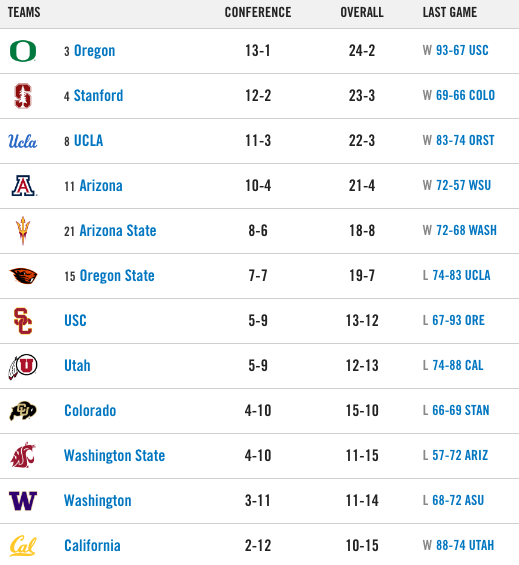 Be the first to know
Get local news delivered to your inbox!