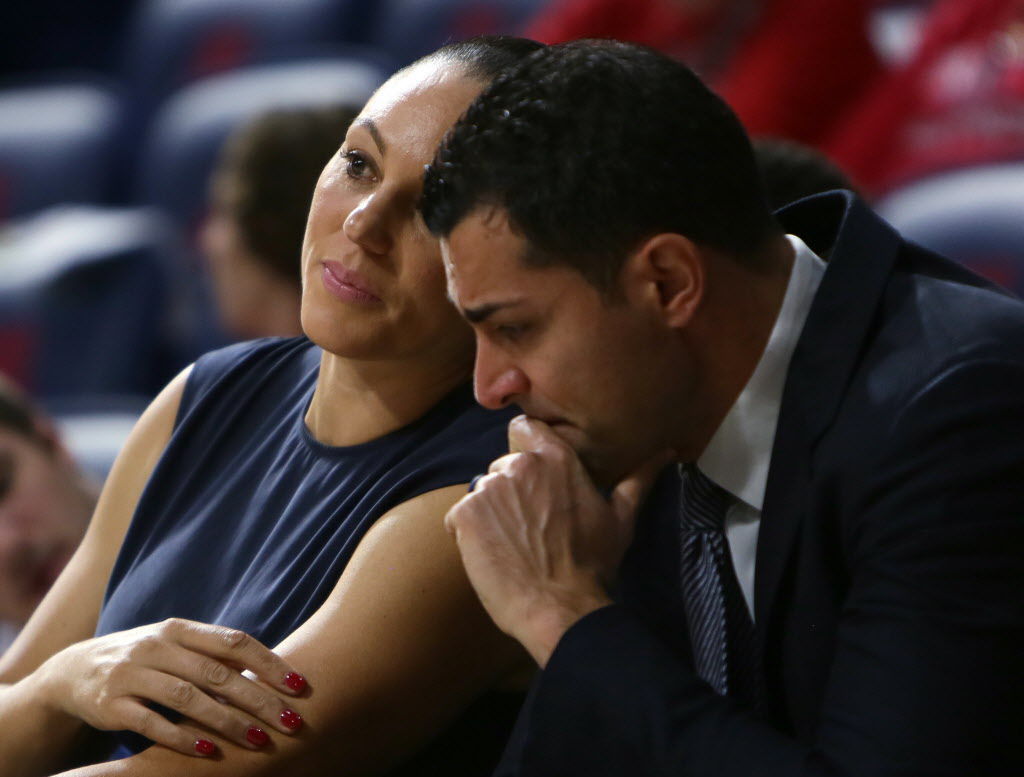 Adia Barnes is one of women's college basketball's top young coaches. She's also a young woman with a family.
Barnes, like many in Tucson, does her best to juggle family and work life. That hasn't changed, even as the coronavirus pandemic proliferates throughout the United States.
Barnes and her husband, UA assistant coach Salvo Coppa, have spent the past two weeks at home with their 4-year-old son, Matteo.
Like other parents of small children during the shutdown, Coppa, 41, and Barnes, 43, have noticed that their son wants their attention the moment they get on important calls. While it's not always easy, Barnes and Coppa are happy to spend time together.
The couple had early insight into the pandemic. Coppa's family lives in Italy, where his father, Santino, is a legendary basketball coach. Coppa said his family members in Italy are safe and healthy; he FaceTimes with them every day.
"I know what happened in Italy, so I'm really, really careful — hopefully, they get better," Coppa said. "It's very early to say how this has changed me, but in this moment I realize sometimes things we think are necessary are not really necessary."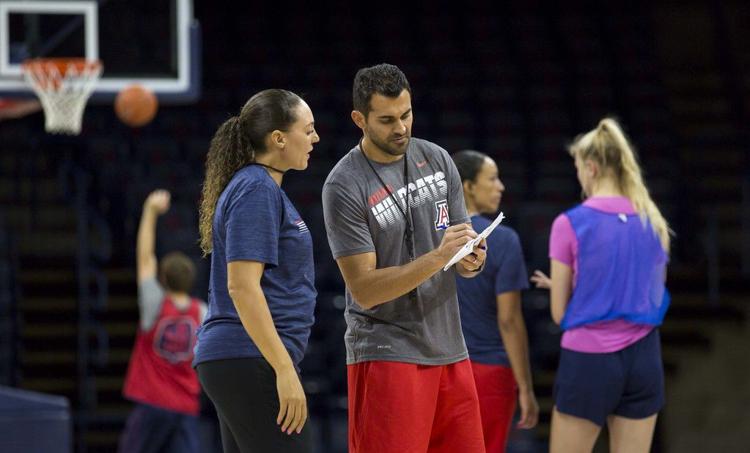 Barnes says staying at home "has been a hard adjustment, but it's been a blessing."
"I've never had so much family time," she said. "We're never home 24/7. And there's never been a time where we don't have an agenda, somewhere we've had to go."
Barnes and Coppa have been on the go from the moment she was hired as Arizona's head coach four years ago. In their first six months in Tucson, they logged thousands of airplane miles recruiting. It didn't slow down until around two years in. Even now, there are plenty of in-season trips to see recruits play and home visits.
The couple had planned to travel this month — for the NCAA Tournament. ESPN bracketologist Charlie Creme projected Arizona as a No. 3 seed and hosting the first two rounds at McKale Center. With two wins, Arizona would have moved on to Fort Wayne, Indiana, for the Sweet Sixteen with the possibility of facing Maryland, Louisville or DePaul.
In a perfect world, Barnes and the Wildcats would have been announcing their presence to the country this week.
"It's hard and sad, but I'm moving on," Barnes said. "There's nothing I can do about it. There's so much more — the best is yet to come.
"I poured my heart into the season and the offseason. I made a lot of changes to make us better. It's hard to swallow, but there is nothing I can do about it. I am recruiting and doing what I need to do to get better. There is a different focus now. I think I am focusing on figuring out how to get us to the next level."
Life in Barnes' household is like many in Tucson during the shutdown.
"I've been so busy with calls and cleaning — every woman feels like this," she said. "My goal is to organize my garage, although I'm not sure that is going to happen."
With her players at home, gyms closed and in-person recruiting not allowed until the middle of April, Barnes has plenty of time for film study. She has been rewatching every game and taking a deep dive into what worked — and what didn't — for the Wildcats, who advanced to the Pac-12 Tournament semifinals before losing to Oregon. Barnes uses Zoom and FaceTime to talk to her team, and participates in calls as a member of the UA's Coronavirus Response Team.
Barnes says she moves around the house.
"I had a home office and modified it, and don't use it now," she said. "I use our dining area in the kitchen or sit near the pool and take calls. I watch film on our TVs and right now my office is the front porch. It's nice. I don't have a big setup."
Barnes has found peace outside. She said the highlights of her day are "walking in the neighborhood in the late afternoon with Salvo and Matteo — practicing social distancing and my morning nature walks with Matteo in our backyard looking at lizards and hummingbirds."
She makes smoothies with bananas and strawberries. The regimented Coppa allows himself one non-healthy snack per week, typically dark chocolate, ice cream or Nutella.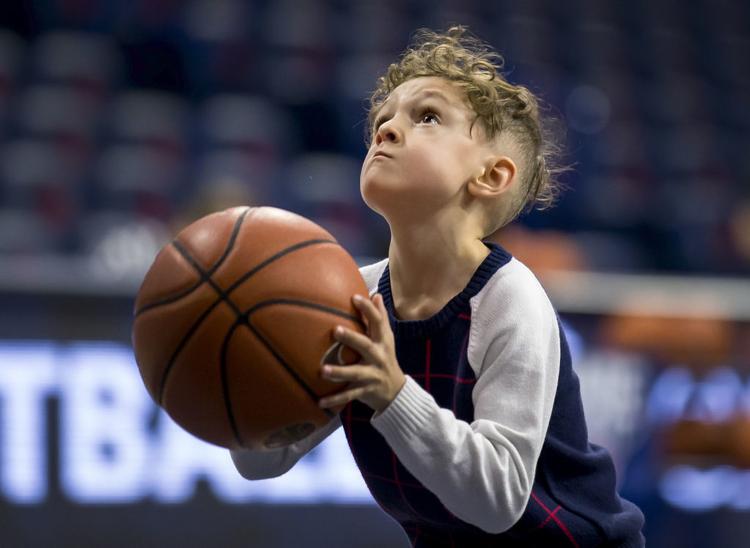 And Matteo Coppa loves having his parents all to himself.
"We are teaching him to ride a bike without the training wheels and Salvo and I need to get our bikes fixed so we can ride with him," Barnes said.
Coppa has built a small court where he and Matteo play 1-on-1.
After lunchtime on Wednesday, father and son shot baskets in the yard. The shadow of a tree served as their 3-point line.
"It's a lot of good time," Barnes said. "As Americans, we typically don't spend time with our families — now we are forced to, which is good.
"We need to enjoy our family time, keep ourselves safe and stay home."
Be the first to know
Get local news delivered to your inbox!