By the time Emmanuel Akot told Arizona coaches he was quitting Sunday, the Wildcats had already moved toward reducing his role.
The sophomore forward started the past 11 games, but he was UA's least statistically productive rotation player on a per-minute basis. Akot was left on the bench for the final 7:44 of a close game against Stanford on Jan. 9 — even after center Chase Jeter fouled out.
Instead, the Wildcats finished their 75-70 win at Maples Pavilion with Ira Lee at center and Ryan Luther at power forward, while guard Dylan Smith played in the frontcourt for 44 seconds late in the game.
Lee wound up as the hero, scoring four clutch points and grabbing a rebound in the final 41 seconds.
The way UA coach Sean Miller described it Tuesday, that's pretty much the plan going forward without Akot: Luther will likely return to the starting lineup, Lee will play more minutes and Smith will get a lot of utility work — including some as a 6-5 power forward.
"A lot of teams in the Pac-12 play with a smaller group and that 'four' position is really a small forward and sometimes even a guard. Oregon does that," Miller said, referring to UA's opponent Thursday. "We've experimented with Dylan Smith being in that role already in big moments at Stanford and even at Cal we played him at that role.
"What's deceiving about Dylan is for our guards he's not only our best defensive player but he's also our best defensive rebounder. And with Ira Lee and him able to play more minutes, I think something that can go quietly our direction is our ability to rebound the ball. But these are our circumstances."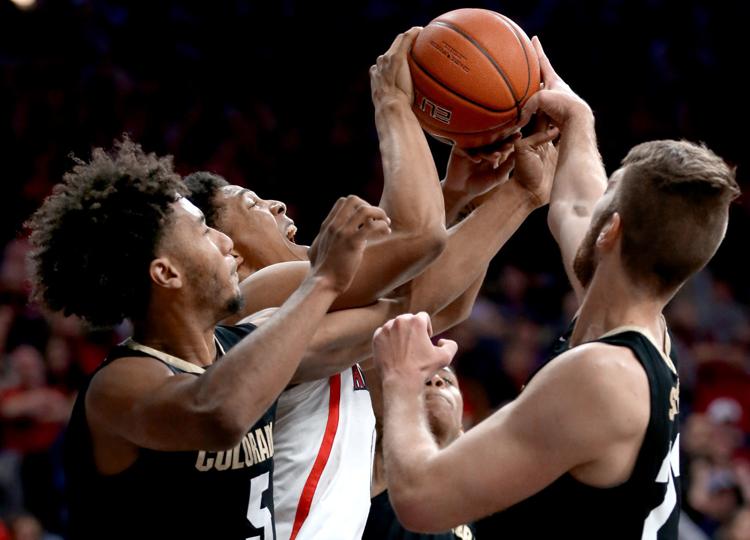 Arizona's circumstances changed slightly upon returning from the Bay Area, when Miller said Akot told the staff he was leaving. Miller began his news conference Tuesday with a statement about Akot, calling him a "great young man" that he wishes future success to, but Miller said he would only answer questions that were "about the guys who are here."
Akot could not be reached for comment.
Justin Coleman, the player UA brought to its weekly news conference, said he would keep private what Akot told the team about his reason for leaving.
Coleman said the Wildcats still "loved him" and would encourage Akot through the transfer process that he'll go through this spring.
Barring an appeal, Akot will have to sit out a required redshirt season in 2019-20 and will have two full seasons of eligibility afterward.
"Emman, that's my guy," Coleman said. "He's still our brother. We still reach out to him and I've also been through the transferring process as well. So losing Emman, we wish him the best. We still gonna support him the best way we can because he's still family.
"We just come to practice and get better every day as we did before. Nothing changes."
UA's depth does change a little, at least. Down to just nine active players who were recruited with scholarship offers, the Wildcats have to hope foul trouble or injuries don't hit hard the rest of the way.
There will be subtle rotation shifts, some that could wind up helping the Wildcats.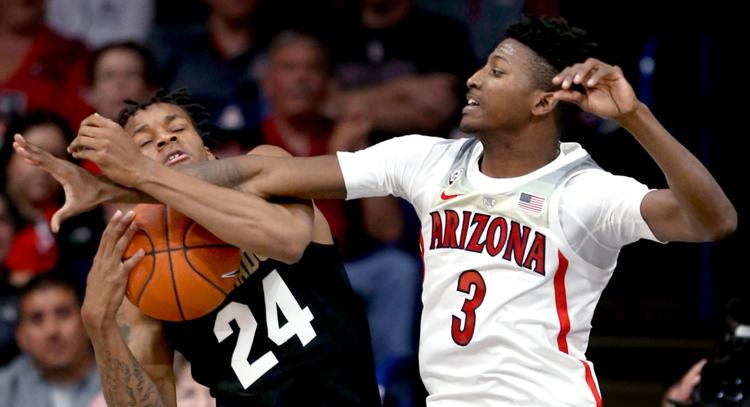 The move allows Miller to play Lee more often, as he expressed an interest in doing after the Stanford game. Luther, a graduate transfer from Pitt, will have a chance to prove himself again as a starter.
Luther's best game for the Wildcats probably came on Nov. 19 against Iowa State in the Maui Invitational, when he had 12 points and eight rebounds. It might be no coincidence that the game was also UA's best win of the season so far.
"When Ryan plays well, that's when you've seen Arizona at its best," Miller said. "Headed down the stretch of his college career, I hope that this additional opportunity can bolster his play."
While Miller said he would probably put Luther back in the starting lineup Thursday against Oregon, he said he might also go with Lee or Smith. Miller said last week he wanted to play Lee more often alongside Jeter, and reiterated that desire on Tuesday, noting that Jeter (.282) and Lee (.268) are UA's best two rebounders on a per-minute basis.
"Ira Lee has played some outstanding basketball," Miller said. "He was headed in that direction before we went to the Bay Area and he continued to deliver and play really good in the Bay.
"We're playing him about 15 minutes a game and right now he's earned more minutes. So playing with Chase Jeter — not just (substituting) for him — is something that we were moving toward anyway and I feel like that will happen more and more."
The changes might even allow Miller to carve out more time for wing Devonaire Doutrive if he can successfully float Smith between the two forward spots.
Smith also would give the Wildcats quickness at the big forward spot against smaller opposing frontcourts. Smith is not only tied with Lee as Arizona's third leading rebounder, but Miller has considered him the team's best defender, quick and rangy at 6-5 and 175 pounds.
So in that sense, Smith's performance at both forward spots could be the key to Arizona's success the rest of the way.
"Certainly Dylan being able to be that jack-of-all-trades guy where we can count on him at the end of games, against Utah for example, Dylan was somebody we really, really trust," Miller said. "So that's kind of what we're doing."
Rim shots
While Akot's departure means Arizona no longer is scheduled to be over the maximum of 13 players allowed for the 2019-20 season, Miller is also bracing for the possibility he'll still need more help if there is additional spring roster movement. "We're always recruiting," Miller said. "The spring isn't here yet but no doubt we'll continue to look to add quality players and people to our program."
Coleman said his left shoulder is "almost 100 percent" after he dislocated it on Dec. 31 and was whacked by Stanford 7-footer Josh Sharma on the shoulder late in the Jan. 9 game at Maples Pavilion. "I was mostly just scared," Coleman said. "He caught me off guard with the hard foul and I went down a little bit after that. But I was all right."
Oregon's Kenny Wooten has begun practicing with a mask over his broken jaw, but Ducks coach Dana Altman told reporters in Eugene on Tuesday that the freshman forward hasn't gone through any contact in practices, and Altman doubted Wooten would play Thursday at McKale. But Miller said of Wooten, "I'm assuming he's trying to get back and if he does they'll be an even better team."