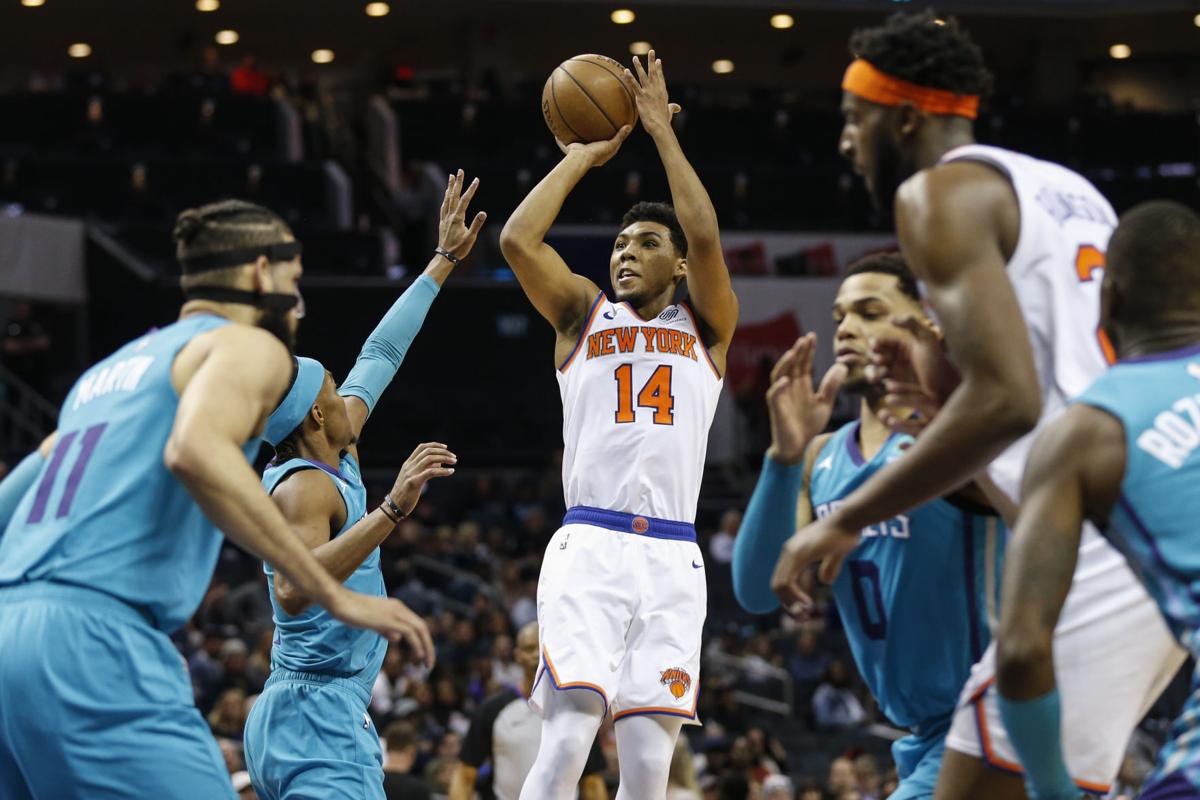 After avoiding the G League over his first two years out of Arizona, Allonzo Trier will have to work his way out of the NBA's developmental league this time.
Trier was taken No. 4 overall in Monday's G League draft by the Minnesota Timberwolves' affiliate, the Iowa Wolves, after the New York Knicks released him last season.
Meanwhile, former UA guard Brandon Williams was not taken in the three-round draft after joining the draft pool.
Only 25 players were taken, since just 17 of 28 G League teams are participating in the league's Orlando bubble, and those who are going won't have a traditional training camp and can only take their opening-day rosters for health and safety reasons.
Trier was not taken in the 2018 NBA Draft after three seasons at Arizona, but signed a two-way contract with the Knicks and wound up playing so well that he never spent a day in the G League.
By December 2018, the Knicks ripped up his two-way deal and gave him a standard NBA contract worth $7 million over two years.
Trier wound up averaging 10.9 points in 2018-19, the eighth most among NBA rookies, while averaging 22.8 minutes a game under coach David Fizdale, but his role shrank dramatically last season after Fizdale was fired in December 2019 and Mike Miller took over as interim head coach.
Trier averaged 12.1 minutes and 6.5 points last season and the Knicks cut him in June before he was scheduled to become a restricted free agent.
Even though the T-wolves drafted Trier, he signed a contract with the G League, which means he remains a free agent within the NBA.
Other former Pac-12 players taken in Monday's draft included Gary Payton II (OSU), who went to Raptors 905 with the 15th pick; Dakarai Tucker (Utah), who went to Iowa with the 17th pick; and Rob Edwards (ASU), who went to Oklahoma City with the 24th overall pick.
Game at OSU still on (for now)
Arizona was still making plans Monday to play at Oregon State on Thursday, though an official determination of the game's status has not been made as of Monday afternoon.
An OSU spokesman said the Beavers were still paused for COVID-19 considerations but could know Tuesday if the game will be played.
OSU announced its pause on Jan. 5 and pulled out of games at Utah and Colorado last weekend.
Beavers coach Wayne Tinkle told the Corvallis Gazette-Times last week that he hoped that the Beavers could start practices again on Tuesday, giving them two days to prepare for Arizona, but the school has offered no indication of how many players might be available at that point.
No update on Baker
Although UA coach Sean Miller said guard Jemarl Baker would probably have an X-ray to help evaluate a hand injury suffered Saturday against UCLA, the school had no update Monday. It said Sunday that he was still being evaluated.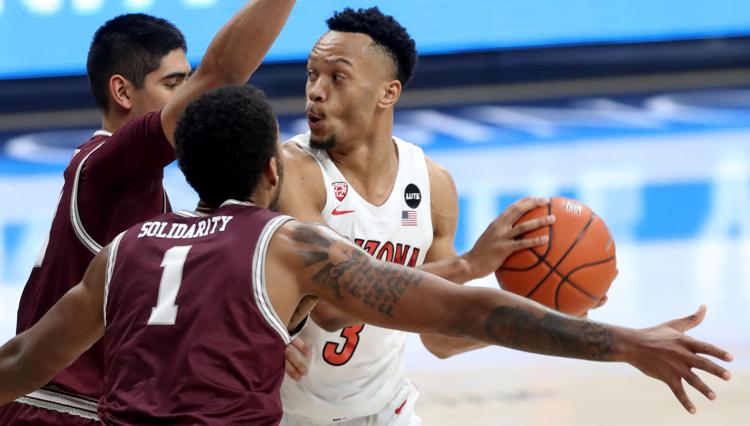 Baker, who also rolled an ankle on Jan. 2 at Washington State, is 1 for 15 from 3-point range over his past three games.
Four Pac-12 teams receiving votes
While Arizona stopped receiving votes after losing to USC and UCLA last weekend, the Trojans and Bruins elevated themselves nearly into the Associated Press Top 25.
Oregon (No. 22) remains the only Pac-12 team in the AP Top 25, but UCLA finished 27th in voting points, Colorado was 28th and USC was 30th.
UCLA (5-0) is alone in first place in the Pac-12, followed by Oregon and Stanford at 4-1 while USC is 3-1. Colorado is 3-2 after beating Utah on Monday, and Arizona (3-3) is in a virtual tie for sixth with Washington State, which is 2-2.
The Wildcats are listed at No. 37 in the NCAA's NET rankings, No. 41 in Kenpom and No. 47 in Sagarin.