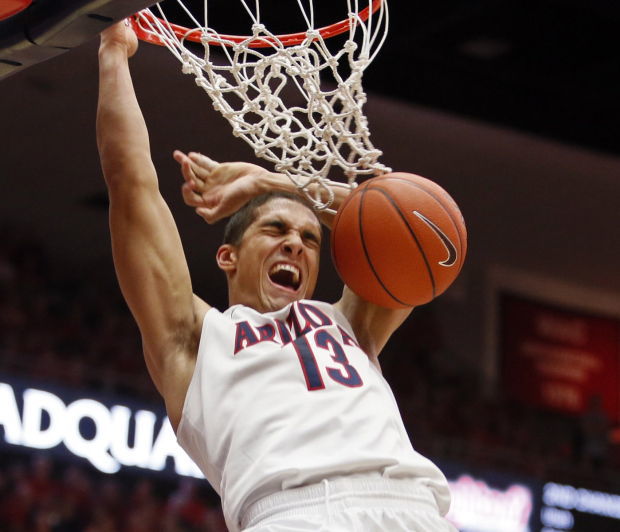 Last weekend, Nick Johnson decided he was going to run a marathon. The following day. With no training.
With advice from a former Marine and friend, the former Arizona Wildcats' All-American went to a running store, bought a pair of garish Brooks shoes, learned a little about hydration and went to bed. At 3 a.m., he woke up, ate and stretched. He was running by 4.
"It was a pretty amazing experience," Johnson said. "I hadn't trained or worked out in a week-and-a-half … so I was a little drained and nervous for it, but I'm glad I did it."
Johnson is back in Phoenix following a productive, if coronavirus-shortened, season with Turk Telekom in the Turkish Basketball Super League. There, the former NBA guard averaged 11.4 points and 4.9 assists per game. Johnson works out at a private gym in The Valley. Recently, he befriended Marine Corps veteran Luke Caswell, who's a neighbor of Johnson's mother. That's how Johnson, a player known for his leaping ability, ventured into endurance running.
Caswell plans to run 20 marathons — approximately 524 miles — this year, each one in honor of someone special in his life. Johnson joined him for Sunday's run, which was done in honor of a Marine who was killed in Afghanistan four years ago.
"That was a little extra motivation in my head. Something like that puts everything into perspective," Johnson said. "I have my career and what I do; I play a game for a living. Those are the real guys who go out and sacrifice."
Johnson talked about his experience and purpose for running a marathon, along with his one season in Turkey, ESPN's "Last Dance" documentary and his global fishing expeditions, on the latest episode of the Star's Wildcast podcast. Here's what he had to say:
When did you learn about the coronavirus pandemic stopping your basketball season?
A: "My league — in the whole world — was the last league to shut down. We played on a Wednesday a couple months ago and then the NBA shut down that night, and then they said they were going to postpone (the season). Then going into the weekend, they finally made the decision (to shut down the season). … It's very tentative and no one knows what's going to happen, so a lot of the leagues said, 'Hey, we're postponing the season and we're going to monitor the situation and try to come back maybe in the summer.'
"I don't know what's going to happen. It's going to be tough, especially overseas. It's a 10-month season, so it's not like the NBA where it's a lot shorter if you don't make the playoffs. I don't know if we're gonna finish the season during July, August if we can, or if they're going to scrap it. I really don't know. I'm just trying to stay in decent shape."
What's a noticeable difference between the Turkish League and the NBA?
A: "The best athletes in the world are definitely in the NBA. As far as basketball, it's really good basketball. It's not isolation basketball or jacking up a shot in five seconds or taking bad shots. It's a pure form of basketball, which I would equate to college basketball. But you have better athletes, better basketball players playing the game, especially in Turkey, when there are so many big clubs. You have Besiktas, who Allen Iverson went to play for after his (NBA) career; Deron Williams played for them during the lockout in 2010-11. You've had so many big guys and clubs over there. The gyms get crazy and the fans are chanting the whole time. It's definitely a college feel, but it means more."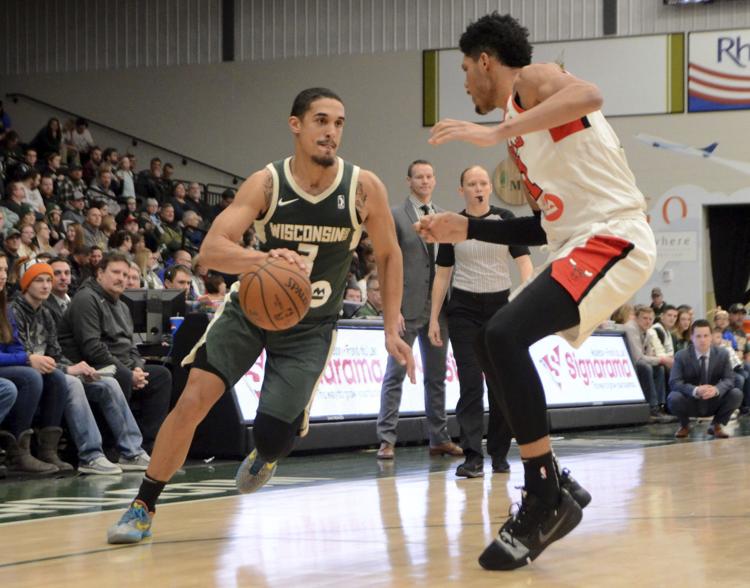 So you ran a marathon. How was that experience?
A: "One of (my mom's) neighbors is a runner and a former Marine. He runs a lot. He just did a 30-mile trail run last week, and so he mentioned to me he wanted to do 20 marathons in 2020. I think the most he's done in a year was like three, so that's a pretty amazing accomplishment. I was kind of just messing with him and said, 'I've always wanted to do something like that. Let me come with you.' He was like, 'Of course, I'll let you know.'
"I texted him on Saturday when I was sitting with my girlfriend and asked him, 'What do I need to get?' I went to the running store, got my shoes — my Brooks (running shoes), which are really comfortable but ugly shoes. If you know me, you know I love my shoes so it was hard for me to take. I was like, 'What do I need to take hydration-wise, food-wise?' At probably (2 p.m.) on Saturday, he was like, 'We're going to get up at 3 a.m., stretch a little bit, eat your peanut butter and jelly or banana, hydrate and then we'll start our run at 4 a.m.'"
Which mile was the worst?
A: "If you ask any of my coaches, I've always been pretty good cardiovascular-wise — 'suicides,' preseason conditioning, whatever. I've always excelled at those things, because it's all mental. The most I've ever done was like 10 miles on the treadmill. … The whole time my wind wasn't an issue. I wasn't getting gassed or breathing hard, it was more my body, because I wasn't used to it, so in mile 5, my groin started tightening up a little bit. … The last three miles were rough, because both of my groins were tensing up and the back of my right knee was pretty tight. We were moving at probably a 12-13-minute pace at that time. It was definitely a light jog. It's all mental, and I definitely want to do another one. I'll maybe train a little bit so my body doesn't break down on me, but I definitely think I can run a lot faster than I did."
What are your thoughts on ESPN's "Last Dance" documentary on Michael Jordan and the Chicago Bulls?
A: "I didn't see a lot of him. His second championship was when I was born. But I come from a basketball family so I've definitely seen highlights and film. I think it's amazing. To me he's the best player ever, because of his mindset. I always defend my boy Kobe, because if there was no Michael Jordan, then Kobe Bryant would be Michael Jordan and known as the greatest ever. It was so unreal what he could do. … It's amazing and I was so excited when they came out with this and released it early, because of (the quarantine).
"I wished they would've released all 10 (parts), I would've watched all 10 hours. … It's funny, in the first or second episode of 'Last Dance,' it was when he had 63 (points) on the Celtics in the playoffs. They still lost, but literally every bucket was on my uncle (Dennis Johnson).
"It was hilarious. Me and my brother were sitting there like, 'Ah, he's getting torched! He's getting torched!' But it was just amazing to know that you're related to someone who's achieved greatness, but was so close to greatness, guarding Michael Jordan."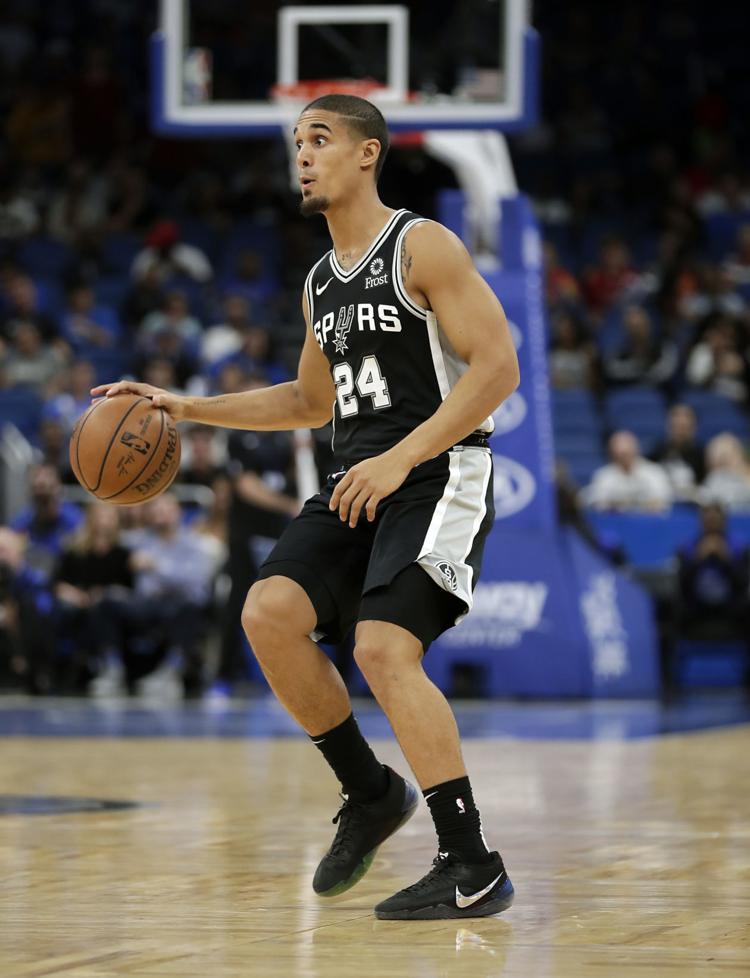 Tell us about the new YouTube show you're starting with former UA teammate Kaleb Tarczewski and your brother, Chris Johnson.
A: "It's going to be a fishing-outdoors-y channel. The Instagram page we have is @ReelFishingGiants. Obviously, Kaleb is the giant — I'm a regular person, but that's how we got the name. We always do multiple trips a summer, so we were like, 'Why not film them, or put a GoPro on them?' We always did that, but we wanted to do something fun. We'll go hunting a few times. There are so many opportunities. When I was playing in Austin for the (G League's) Spurs, there were so many guys out there who offered to take me hunting or fishing on their private land."
The last time you were on our podcast, you said you caught this huge fish. What was it?
A: "It was a 400-pound goliath grouper. It was in Sarasota, Florida."
Is there another 'white whale' on your list that you want to take down?
A: "Oh, definitely. I've got my bucket list of fish. I would definitely say a tarpon would be one — also in Florida. Those can range from 50 to 300 pounds. Honestly, probably one of the hardest fish in the world to catch. We actually want to do an Amazon trip one of these years. I don't know when it's going to happen. But you fly down and take a prop plane into the jungle and you live on a boat for two weeks.
"There, I can knock three or four fish off my (bucket) list. You have the peacock bass, which can get 20 or 24 pounds. They jump out of the water and have a huge hoof on their head, also called bulls. A red-tailed catfish can get anywhere up to a couple hundred pounds. That'll be a couple years down the road."
What's the secret to catching the big fish?
A: "I've been out plenty of times where we caught two fish or been skunked, but it's about the time you spend with your people. You get to go out, relax and clear your mind. For me, it's also a challenge as well. You get to wrestle a 300-pound fish that's made of just muscle, so it's pretty cool."
Be the first to know
Get local news delivered to your inbox!