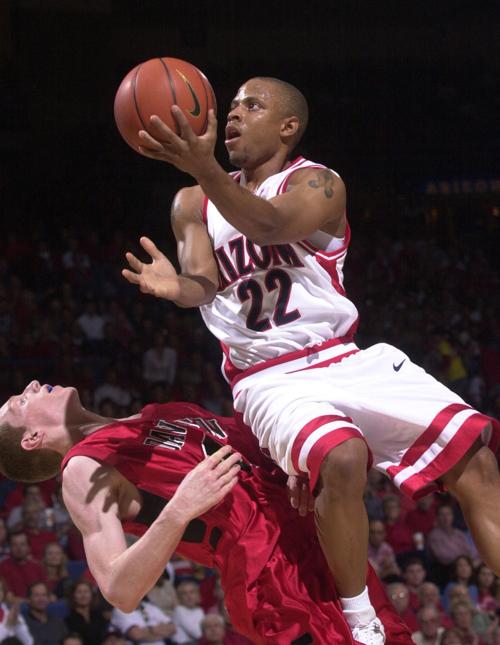 Exactly two decades after the life lessons started coming his way as an Arizona freshman in 1999 — during direct conversations about things such as basketball, adversity and persistence — Jason Gardner leaned on Lute Olson's teachings again.
Gardner was arrested on suspicion of driving while intoxicated in Hamilton County, Indiana, on Aug. 25, 2019. He was jailed for two days and, later on the same day he was released, resigned his position as IUPUI's head coach.
Gone. Out of college coaching. Maybe for good.
Gardner spent the next year figuring out how to bounce back. Just like Olson would have taught him to do.
"He'd always talk about adversity, as far as being able to overcome it," Gardner said. "And I think obviously I had some adversity to overcome. It's always trying to stay on course, and stay focused."
Gardner stayed focused. He still wanted to coach. His two dream jobs, he says, were coaching at Arizona and coaching at his alma mater at Indianapolis North Central High School — which just so happened to have an opening this summer.
Gardner applied for the job. Then, when the issue came up in his job interview, Gardner explained what he had done and where he had been over the previous year.
"I just think a lot of it was I definitely made a bad decision and I had to take that on," Gardner said. "The good thing with me have good family support, good mentors and in that year they really helped me out."
He was direct, and open, just like Olson had been with him.
"It was just how personable he was and how straightforward he was," Gardner said. "I just think that they were learning lessons in coaching as far as always being honest, leaving no gray area as far as what people are thinking."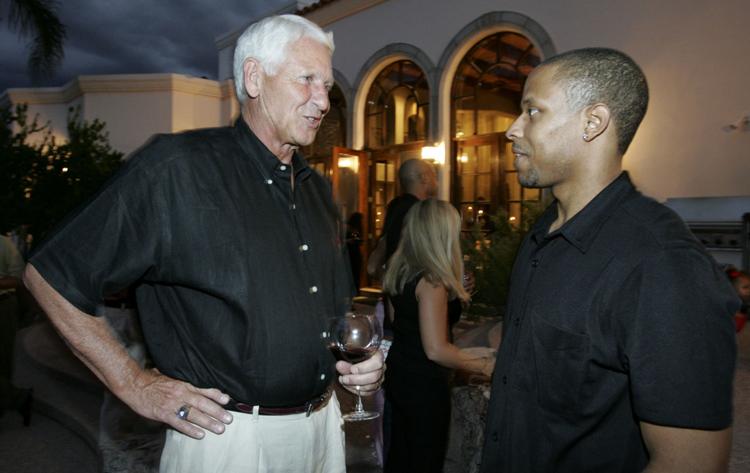 Those are the memories Gardner mentioned first when asked about Olson last weekend, after the legendary former UA coach died at age 85. The 2001 Final Four, the No. 1 ride for much of 2002-03, all the good things that happened on the floor during Gardner's four-year career with the Wildcats, could wait.
Another of Olson's standout players in his latter years with the Wildcats, Jawann McClellan, spoke with similar priorities.
Now a police officer in his native Houston, McClellan didn't first mention winning the Pac-10 as a freshman in 2004-05, going to the NCAA Tournament four times or even about the hard times on the court — that stinging 2005 Elite Eight loss to Illinois, nor the necessary adjustments when Olson took his senior season of 2007-08 off for health reasons.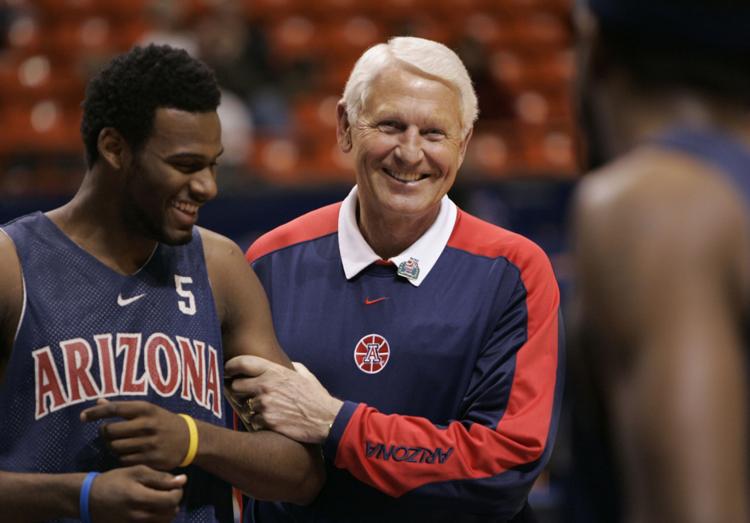 What McClellan mentioned first was what happened during the summer before his sophomore season, in June 2005. His father died in a one-car crash, with an autopsy revealing a heart attack as the cause of death, just as Olson was in Italy on family vacation.
McClellan flew home to Houston to help with the arrangements, and was surprised to see who else showed up.
Olson "flew all the way back from Italy for my dad's funeral," McClellan said. "I remember it like it was yesterday. He only came back for maybe three or four hours, maybe five hours, just to spend with me, because he had to get back. That showed me a lot."
Especially since Olson had reason to believe his highly touted wing might never play another game for him again.
"He told me, 'You have my blessing. If you want to transfer, I'm not gonna hold you back,'" McClellan said. Olson said "if you want to move close to home, if you want to go to Texas or Houston or whatever, you have my blessing, I'll do everything in my power to make sure the NCAA grants you immediate eligibility."
As it turned out, Olson may have unknowingly re-recruited McClellan instead. He played three more seasons for the Wildcats.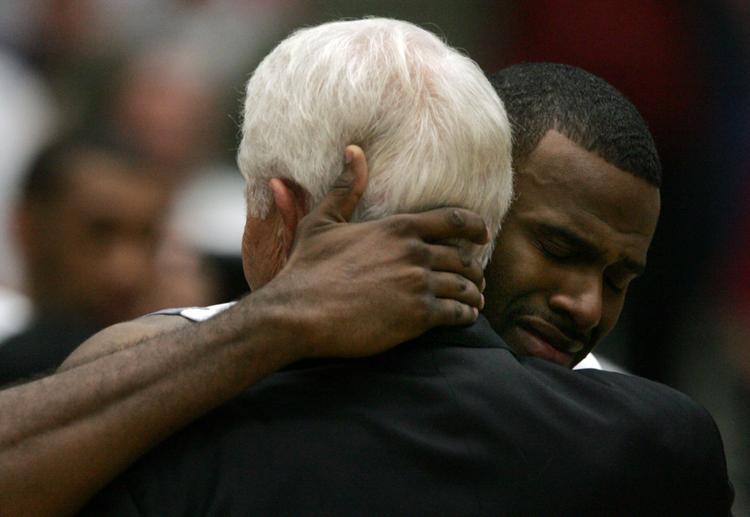 "That's one of the reasons why I stayed, because he showed me loyalty," McClellan said. "It wasn't really about basketball at the time. Of course, he would like to win ballgames. And at that time, I was still relatively good and healthy. So I would have been a big loss for him, but he wasn't even worried about it."
McClellan played 28 games as a G League rookie in 2008-09, but injuries derailed his once-promising basketball career and he went into law enforcement instead.
After Olson's retirement in 2009, both Gardner and McClellan said they kept in regular touch with Olson, as did dozens of former Wildcats.
"Always at the Final Four, and we probably also talked a couple of times a year," Gardner said. "It was just kind of catching up on life, how my season was going, what he was up to, and obviously he would talk about the Wildcats and what they were up to."
McClellan said Olson and wife Kelly called earlier this summer after the Star published a story about McClellan's sadness and frustration over George Floyd's death, since not only is McClellan a police officer but also knew Floyd personally.
During the call, McClellan said he sensed Olson was struggling.
"I said, 'I'm gonna have to go down there and see him before anything happens,'" McClellan said. "But obviously Texas and Arizona were getting bad with COVID so there was no flying there."
The frustration gnawed away at McClellan. One of Olson's last standout players, McClellan found himself bonded to the coach in the same sort of manner as one of Olson's first standouts at Arizona: Steve Kerr's father had been murdered in 1984, during Kerr's freshman season.
Olson was no stranger to grief, either: His father and older brother died when he was just 5 years old, and his first wife, Bobbi, passed away in 2001 at age 65.
So all of them were tied together, decades apart, by adversity. The worst kind you can imagine.
Yet it was the sort of adversity, again, that Olson helped them find a way through.
"He was like a second dad to me," McClellan said of Olson. "Me and Steve Kerr were kind of in the same situation. He didn't have to be, but he was a father figure."
Be the first to know
Get local news delivered to your inbox!