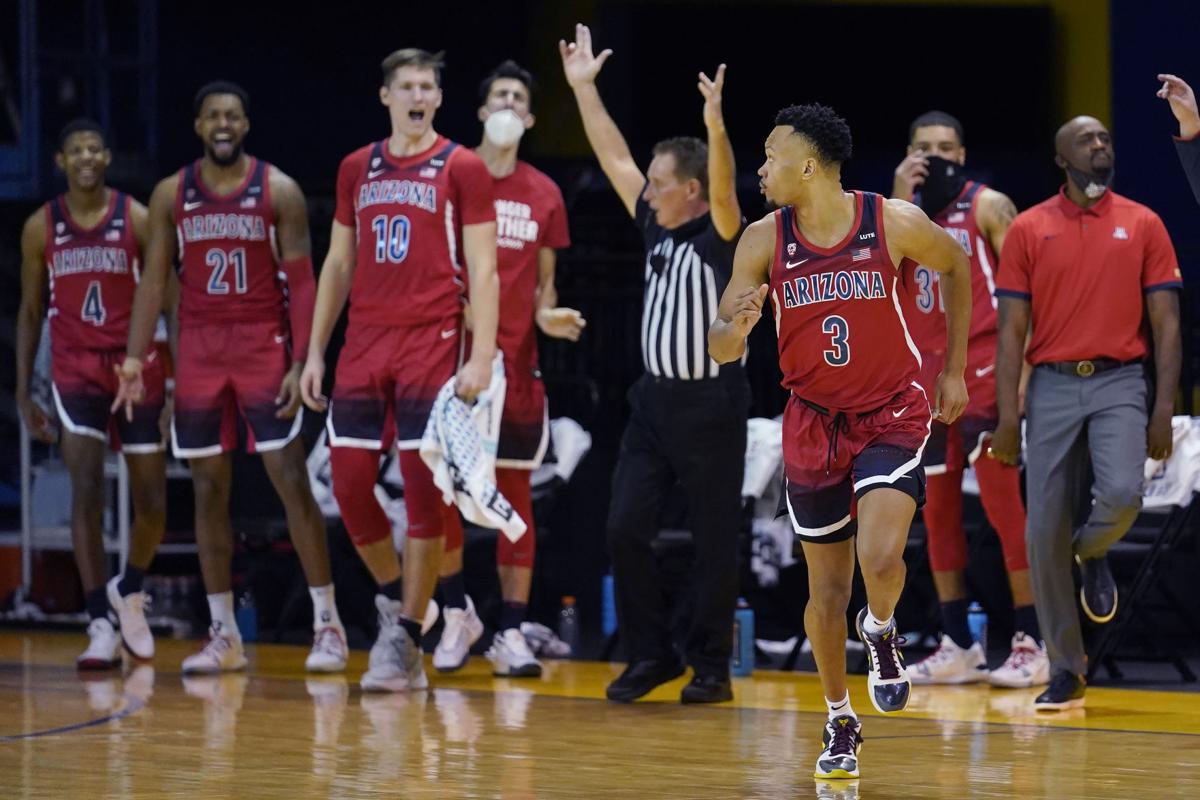 Other than Arizona's historically strong road history, there's an easy hypothesis to throw out when explaining the Wildcats' 4-1 start away from McKale Center this season.
Something like this: The team loses all five starters but brings in a ton of new guys who bond together during long road trips, hanging out, sharing stories, team meals, and getting comfortable with each other off the court, and it helps translate on the court.
The coaches get with their players in casual settings, too, developing stronger relationships they can draw from when times get tougher.
Except the Wildcats can't do any of that, really.
This season, almost every aspect of the Wildcats' road trips is designed around maximizing the amount of space between everybody, so as to minimize potential coronavirus spread and the chance of a single positive test wiping the entire team out with contact tracing.
Then there's the restriction most everyone else in the world is facing, too.
"Just having a mask on limits your communication, that in and of itself," UA coach Sean Miller says. "I think everybody talks less. In some cases, that might actually be good. But the overall interaction is significantly limited."
Here are five ways the Wildcats' road lives have changed heading into Thursday night's game at Utah:
The buses. Instead of chartering one bus, the Wildcats now take two everywhere they go, giving everyone ample space to spread out.
The only exception is for the first ride, from McKale Center to the Tucson airport, since many staffers and managers drive their own cars. Only about 16 or 17 take the bus.
"It almost sounds weird, but at this point, it's almost standard," said UA basketball operations director Ryan Reynolds, who accompanied Miller on the move from Xavier in 2009.
The flights. The Wildcats have downsized their charter jet this season, but they still have plenty of room.
Instead of taking a plane with between 90 and 130 seats, and packing them with staffers, boosters or a cheer squad to make for a total travel party of 60 or more, this season the Wildcats have flown a 50-set jet with a single row of seats on one side and two seats on the other.
Since their traveling party is only 28 to 30 this season, everyone can either sit in the single row or alone in the two-seat row.
"No one is sitting directly next to anyone," Reynolds said.
Taking a smaller jet also will benefit the Wildcats this weekend. While they usually take a bigger jet that must fly into Denver International Airport, about 45 minutes from Boulder, the Wildcats' 50-seater can touch down and depart from Rocky Mountain Metropolitan Airport, just 15 minutes from Colorado's campus.
Combined with UA's 5 p.m. start on Thursday, that means the Wildcats will likely be in their Boulder hotel by 11 p.m. that night, with about 43 full hours in Boulder to rest and prepare for the Buffaloes on Saturday evening.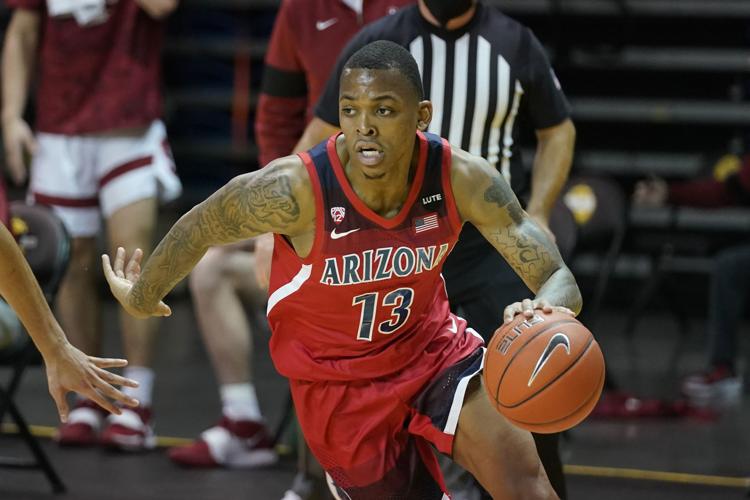 The hotels. Arizona players normally sleep two to a room, but for obvious reasons that's not such a good idea this season. So all members of the travel party get their own rooms. Most of the Wildcats' hotels have been so empty this season that the common spaces are almost private, too.
Because of the lack of demand, hotels have also been willing to reserve the Wildcats extra big meeting rooms, so that players can spread out by at least 6 feet while watching video or holding team meetings.
"In most places, we're able to get about a 4,000-square foot ballroom," Reynolds said. "If it's that big, it's possible to watch film and be spaced out."
The only hotel where it wasn't possible came during the Wildcats' first road trip, to play Stanford in Santa Cruz, California, where their boutique hotel did not have adequate meeting space. But with only one game to prepare for, the Wildcats held all of their pre-game meetings in Tucson.
Meals. If hanging out together with masks on is risky enough for a team that must test almost daily, imagine how eating together and talking without masks on might be.
That's why most UA meals are designed for takeaway. Team meals are either delivered via room service to each player or a carefully designed buffet will be arranged, with players expected to take what they want — and then go away to eat somewhere else.
"The majority of meals are eaten by yourself," Reynolds said.
Trainer Justin Kokoskie typically handles the meal ordering; for the most part, the team hasn't had problems with its standard fare not translating well to boxed takeout.
It's just that cardboard won't keep things warm forever.
"The biggest thing with me and Justin is we have to be on time because especially if you're bringing food into the hotel from the outside or if you're going to pick up food in the meal room, you don't want it not to be hot," Reynolds said.
"But being on time, I wouldn't say is an issue because in the COVID year everyone's used to it — our schedule this whole year has started much earlier in the day."
Impromptu interactions. While Reynolds joked that maybe the players and coaches enjoy a break from each other from time to time anyway, informal contact is significantly limited anywhere the Wildcats are.
"You just don't have nearly the interaction with each other, on a daily basis between a coach and his players or our players with each other," Miller said. "They're very isolated on the road, taking two buses, having their own room, and never congregating in one place, although we're together more."
They're together more ... but more often apart, if that makes sense.
In the COVID-19 era, maybe that's the best anyone can do.