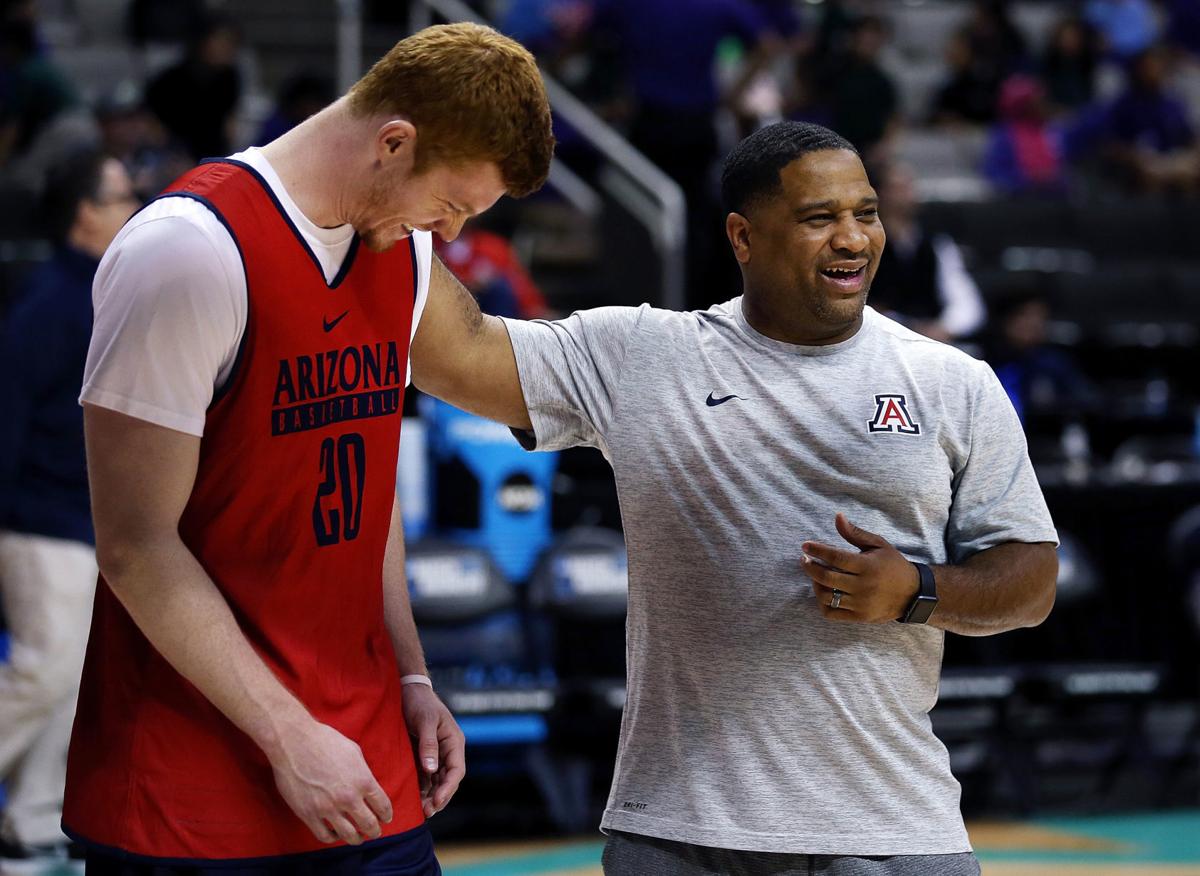 NEW YORK — Emanuel "Book" Richardson will not sit in jail while he awaits trial on corruption charges, a federal judge ruled Tuesday. 
U.S. Magistrate Judge Katharine H. Parker set Richardson's bond at $100,000 during a brief detention hearing at the Daniel Patrick Moynihan Federal Courthouse. The total is exactly double the bond set by a federal judge in Tucson two weeks ago. 
Richardson's next court appearance, a preliminary hearing, has been set for Nov. 9. 
After Book Richardson and Tony Bland both agreed to Nov. 9 preliminary hearings and were released to post bond, they stood and hugged.

— Jon Gold (@TheCoolSub) October 10, 2017
Richardson's appearance comes two weeks after the Arizona Wildcats assistant basketball coach was arrested and charged in a federal corruption scheme. A federal complaint says Richardson, Sean Miller's longest-tenured assistant coach, solicited $20,000 in bribes from a sports agency. In exchange, Richardson promised to deliver current and former Wildcats to the agents when their amateur careers were over. In addition, federal documents say Richardson arranged to pay a high-profile recruit to verbally commit to the UA.
Richardson is charged with conspiracy to commit bribery, solicitation of bribes by an agent of a federally funded organization, conspiracy to commit honest services fraud, wire fraud conspiracy and travel act conspiracy. If convicted on all charges, Richardson faces a maximum sentence of 60 years in prison and a $1.5 million fine. 
One of Richardson's attorneys told the Star that his client is innocent. 
"Book is not guilty today, not guilty two weeks ago and not guilty tomorrow," Craig Mordock said. 
The UA has suspended Richardson without pay, and is moving to fire him. Richardson, who was paid $235,000 in 2016-17, is technically a "service professional" at Arizona, and the school's dismissal policy for service professionals confirms that they will be offered a chance to respond before being fired.
UA's handbook also says a service employee "may be suspended with pay for reasons that are in the best interests of the University, the Board, or the employee, as determined by the President." Correspondingly, UA has put other employees on paid suspension when charged with a criminal offense.