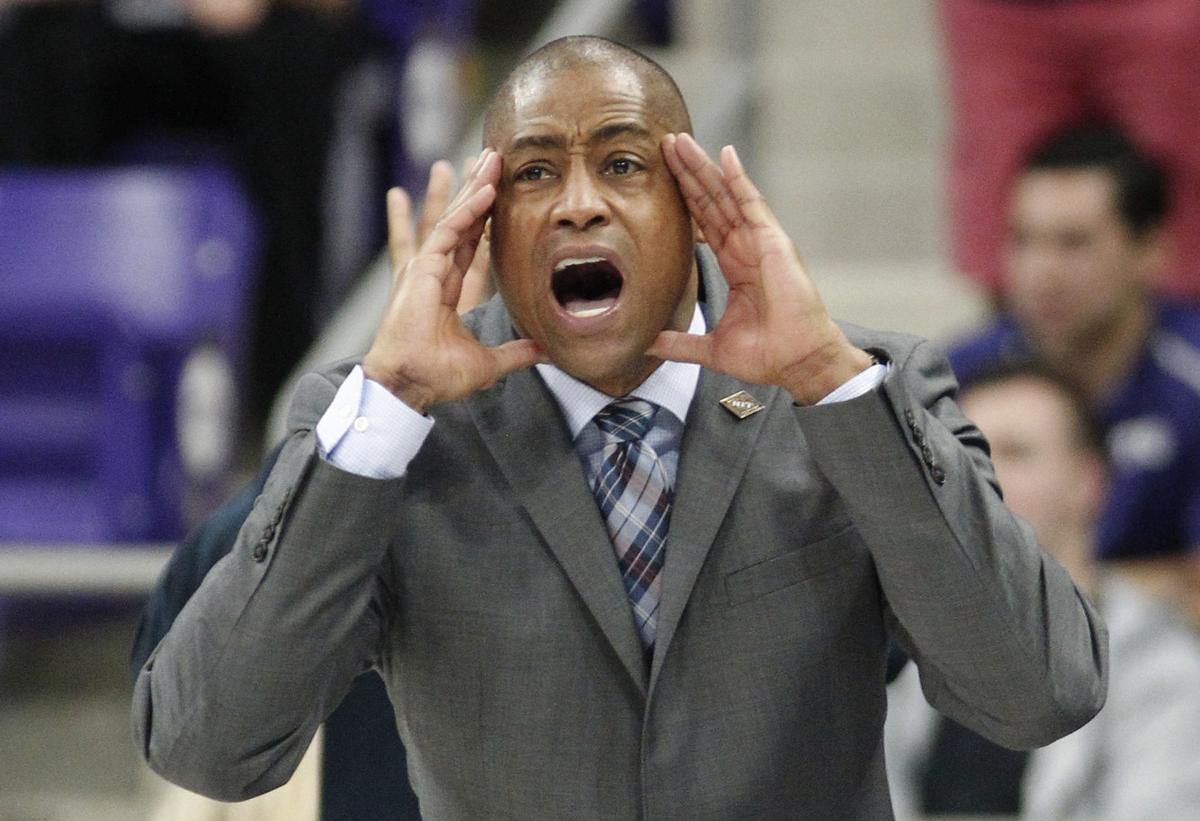 When UTEP's team bus pulls up to the recently refreshed McKale Center on Wednesday, the Miners will be able to see the shell of Arizona's under-construction football practice facility hovering next to a year-old academic center.
Adjacent to McKale on the north side of the street is the UA's ongoing aquatic center renovation — and tucked behind that activity is the decade-old Richard Jefferson Gym, with its own conditioning and training center inside.
It's the kind of sight meant to impress recruits … but also, in some cases, coaches.
Miners coach Rodney Terry made what appeared to be a somewhat surprising job move last spring, leaving the head post at Fresno State to take over a UTEP program that sagged toward the end of the Tim Floyd era. He received a salary that was only $100,000 more for taking the job.
Yet the Miners also offered Terry a chance to build a program around a dedicated practice facility, a conditioning center and a medical center, while enjoying $850,000 more in budget resources than Fresno State offers its program, according to the Fresno Bee.
Not only did the Bulldogs lack a dedicated basketball practice facility, but they also averaged only 6,033 fans despite winning 21 games last season.
To Terry, those factors made what might appear to be a lateral move to be, in reality, an upward move.
"It all kind of gets down to that you have to be happy about where you are and what you're doing," Terry said Tuesday, as the Miners left El Paso. "You want to be somewhere where you have a great amount of support and commitment."
As Terry brings Arizona's old Border Conference and WAC rival into McKale Center for the first time since 2012-13, here are a few other things worth noting about Terry and his new program:
1. Terry is a Texan. A native of Angleton, Texas, outside of Houston, Terry played for St. Edward's University in Austin and said he grew up a fan of UTEP and legendary former coach Don Haskins. That also counted for something.
"Being from Texas, I thought it was a great opportunity to come in and build on that tradition," Terry said.
With a 126-108 record in seven seasons at Fresno State, Terry was offered a contract paying $725,000 in base salary at UTEP. According to the Bee, he would have made $625,000 this season if he stayed at Fresno State.
Like Fresno State, UTEP's once-hearty crowds have dwindled. The Miners averaged only 6,155 fans per game inside the 12,000-seat Haskins Center last season but, while noting college basketball attendance declines elsewhere, Terry says he's working to improve things.
"In order to get people behind you, they have to feel good about what you're doing, so we have to do well on and off the court," Terry said. "We've got to be really productive on the floor and represent the program the right way. We have passionate fans already so they'll support us if we do."
2. He had to work quickly. The Miners return just three players from last season, which is both good and bad for Terry. It allows him to more quickly stamp the program with his culture and philosophies … but it also leaves him a little short-handed to start.
Especially because Terry has four Division I transfers sitting out this season, and opted not to pursue junior college and grad transfers for a quick fix.
"Anytime you're trying to build an organization or program, you have to have a vision," Terry said. "You have to see what's going to be best for you to compete at a very high level.
"My staff's choice was to target some older players who were very familiar with college basketball, who have had some success at the Division I level, but the unfortunate part of that is that they can't compete for us this season. But we also brought in some high school players who will get a chance to play right away and get opportunities."
One of those freshmen is 6-foot-4-inch combo guard Jordan Lathon, a four-star recruit from Missouri who was headed to Northwestern until his admission was revoked for unspecified reasons in May.
Lathon and Houston-area big man Efe Odigie are starting right away as freshmen, while sophomore guard Evan Gilyard has jumped from a part-time starter last season into the Miners' leading scorer so far.
Then there's versatile senior forward Paul Thomas, who is being leaned on heavily for his experience and leadership.
3. He'll only play the Wildcats once — at least for now. Arizona and UTEP have played 91 times in the 98 years of their regional rivalry and since the Wildcats left for the Pac-10 in 1978, they held three two-year series, each featuring one game in Tucson and another in El Paso.
UA coach Sean Miller and then-UTEP coach Tim Floyd agreed on the last series, where the Wildcats won at McKale Center in 2012-13 and in El Paso in 2014-15. But Wednesday's game will be played only as a one-time "guarantee" game, where UA pays UTEP $90,000 in lieu of sharing revenues or playing a return game in El Paso.
Terry said he approached UA after he was hired about adding the game. Ryan Reynolds, UA's director of basketball operations, said there are no talks about a future game though it's always possible.
There's little doubt Terry wouldn't mind having the Wildcats visit El Paso again.
"That's up to Sean," he said with a chuckle. "We have some great basketball in our region and obviously, Arizona became a national power. It's a great game for us and it's one I hope we'll be able to play every few years. Those guys are a high measuring stick for us in terms of the standard. They definitely will challenge us to compete at a high level."
Be the first to know
Get local news delivered to your inbox!