Five-star recruit visits UA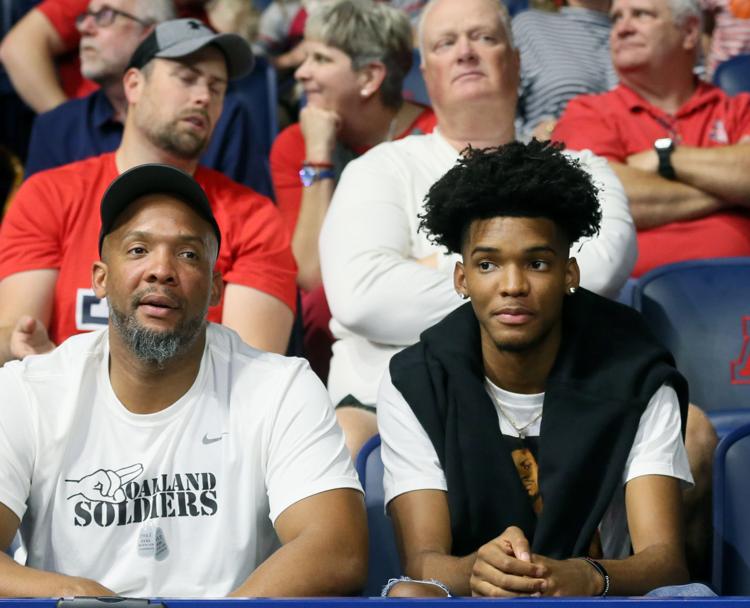 Five-star small forward Ziaire Williams took his official visit to the UA and was in attendance for Friday night's exhibition game.
Williams is a 6-foot-7-inch, 175-pound prospect from Los Angeles who is rated as the top small forward and the fifth-best recruit for the 2020 class, per 247Sports.com. Williams is currently a senior at Sierra Canyon High School in Chatsworth, California, a national powerhouse that produced Marvin Bagley III and Duke freshman Cassius Stanley. Sierra Canyon currently has Zaire Wade and Bronny James, the sons of NBA superstars Dwyane Wade and LeBron James, on its roster.
Williams is also considering Duke, North Carolina, USC, Stanford, Oregon and UCLA.
---
'D. Trump owns my house'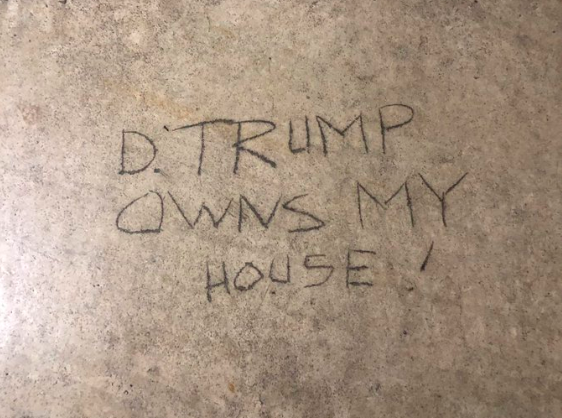 McKale Center received a minor facelift in the offseason, including touching up the walls with a fresh coat of paint and refurbishing the hardwood in the arena. The most noticeable difference inside McKale Center was the lower concourse, which had laminate wood flooring all the way around the arena.
The McKale Center Easter egg message "(Donald) Trump owns my house" engraved in the concrete has been covered.
---
PA voice of the Cats earns new morning show in Tucson
It's time to Bear Down and have some fun on the radio once again! The Jeff Dean Show begins Monday at 7 AM!

— Jeff Dean (@UAZVoice) November 2, 2019
Tucson doesn't have a local morning sports talk show … until Monday morning.
Jeff Dean, the public address commentator for UA basketball and football games, will host a morning sports show on ESPN Tucson 104.9-FM and 1490-AM Monday through Friday from 7 a.m.-9 a.m. Dean has been the PA voice of the Wildcats for five seasons, and his voice has echoed at Arizona Stadium since last year. Dean was born in Tucson and comes from heavy UA lineage. His mom and several other members of his family are UA alumni.
Dean co-hosted a podcast and radio show called "Wildcat Country" in Phoenix, but has focused primarily on his PA announcing duties.
---
Jeffries, Muehlebach team up for simulcast call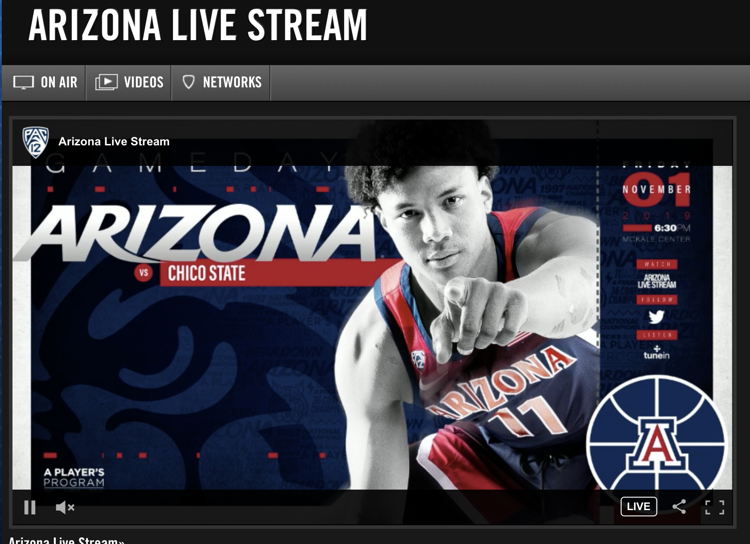 Friday's game wasn't televised, but Pac-12 Network streamed the game online using the IMG Radio Network call of longtime UA play-by-play man Brian Jeffries, who partnered with Pac-12 analyst Matt Muehlebach.
Muehlebach played at Arizona from 1988-1991, where he was a part of the program's first Final Four appearance under Lute Olson in '88; Jeffries has been the voice of the Wildcats since 1987. Jeffries' son, Brody Dryden, did the play-by-play radio broadcast against Chico State for KAMP, the campus radio station.
---
Ex-Wildcats PG now a grad manager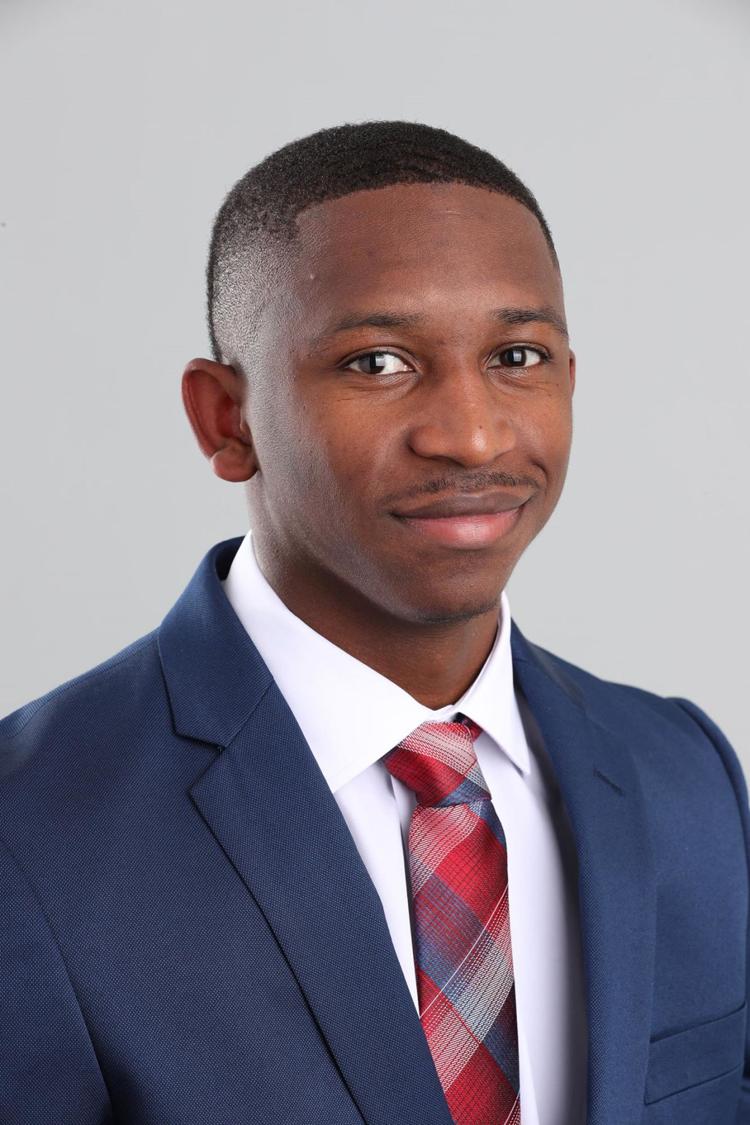 A year ago, Justin Coleman was suiting up in a basketball jersey for the Wildcat. Now, he's wearing a suit on the sideline. Coleman is a graduate manager for the team while he pursues a graduate degree from the university.
Coleman averaged 8.9 points and 3.8 assists for the Wildcats in his lone season in Tucson.
---
Mannion to Green connection begins 2019-20 season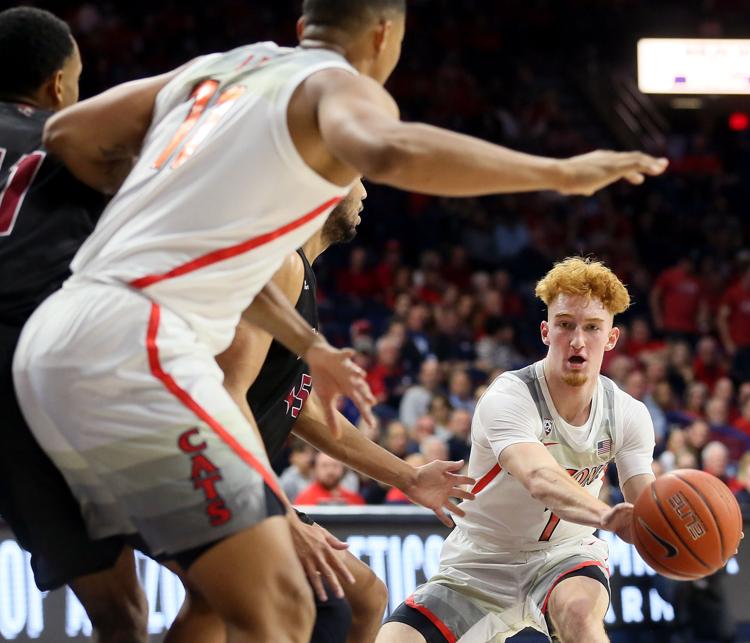 The exhibition game against Chico State won't count statistically, but the Wildcats' first points against a real opponent came via a lob from Nico Mannion to Josh Green. Mannion tossed up the ball from near the 3-point line to the 6-foot-6-inch Green near the rim. Green dropped it in for a layup.
The two freshmen enter the year as five-star recruits and the 25th and 26th McDonald's All-American's in the program's history.
---
For the record
19-1 Arizona's record in exhibition games since Sean Miller's first season in 2009. Opponents along the way: Chico State (five times), Cal Poly Pomona, Augustana, Eastern New Mexico and the Mataro All-Stars in Spain among other teams.