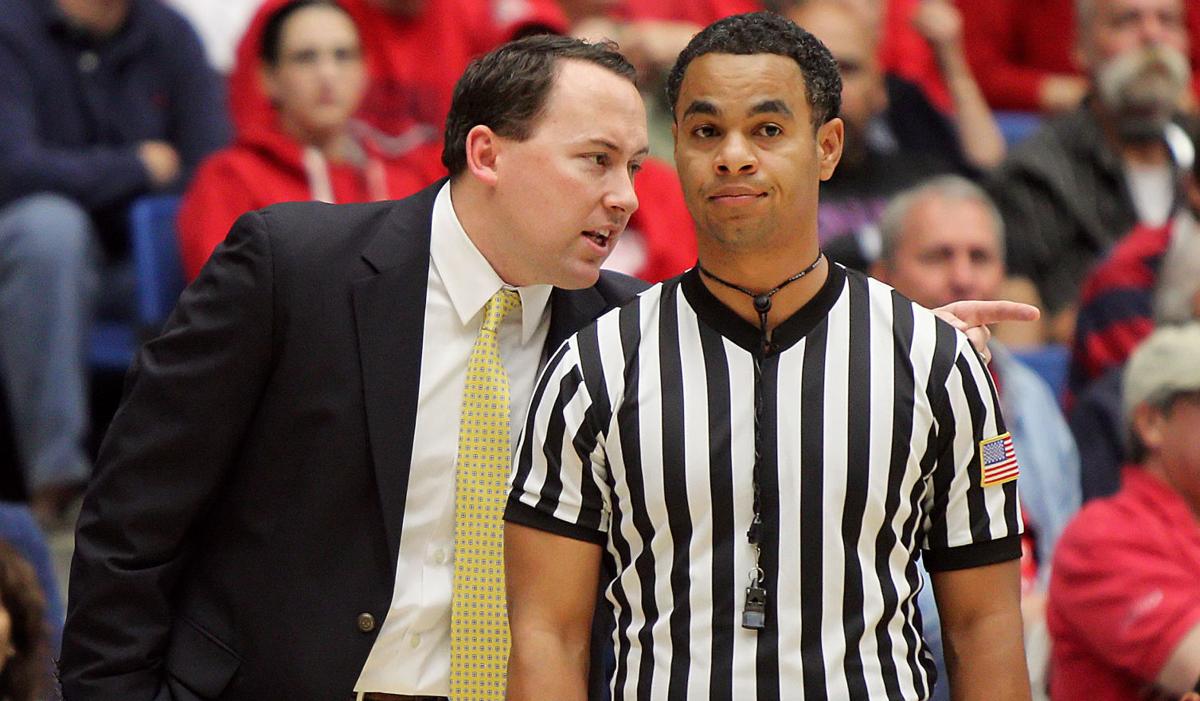 Long before Jack Murphy became known as "Rand McNally" for the way he helped land the Wildcats' heavily globalized 2020 recruiting class, the Arizona associate head coach was known as a peacemaker of sorts.
That's because since he was an eighth-grader, after coincidentally sitting next to Lute Olson while flying home to Las Vegas from Phoenix, Murphy has used personality and passion to successfully walk a tightrope between Arizona and its most heated regional rival, UNLV, from the days when Olson's Wildcats were emerging as a national power.
You couldn't draw up a more zig-zagged path between the two worlds.
Murphy worked as a high school manager in Las Vegas under a coach who played for Olson, attended UNLV as a freshman, transferred to and graduated from Arizona, became the Wildcats' director of operations, then was hired in 2006 to coordinate video for the Denver Nuggets by then-GM Mark Warkentien … who was a longtime aide to former UNLV coach Jerry Tarkanian.
"Mark used to call me 'the chameleon,' " Murphy said. "He said, 'When you're around us, you're a Rebel. When you're around them, you're a Wildcat.' "
And the coach of the Nuggets in those days? A former Tar Heel who also piled in on the fun.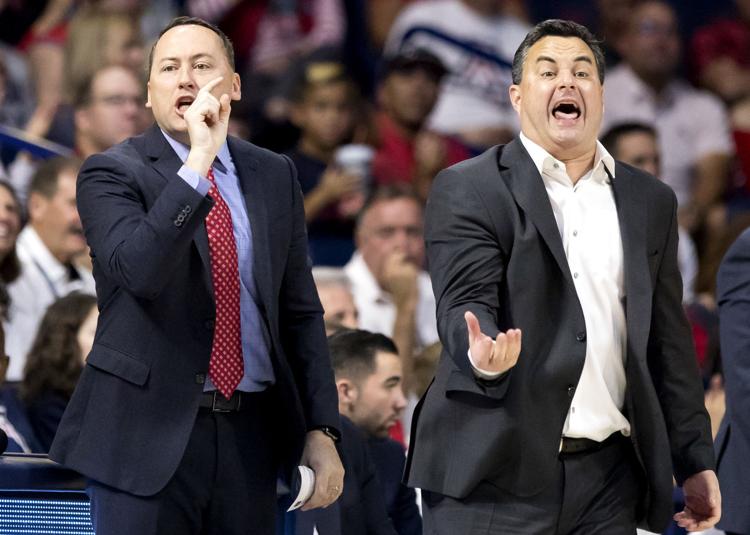 George Karl had been the coach of the Seattle SuperSonics when he dined with Utah coach Rick Majerus two nights before the Utes handed UA one of its most devastating losses in history, Utah's 76-51 win over the defending national champion Wildcats in the 1998 Elite Eight.
According to legend, Karl pulled out a notebook over dinner that night to draw up spacing tactics that could diffuse Arizona's defensive pressure, while Murphy said Karl also strategized about the shockingly successful triangle-and-two defense that Majerus used to shut down Mike Bibby and Miles Simon on the other end of the court.
"When I went for my interview, the first thing George Karl says is 'You know I don't like your boss, right?'" Murphy said. "He was laughing because of that whole thing about giving Rick Majerus the triangle-and-two. They were really close."
It was a light moment, just as it was, surprisingly, a year earlier.
During the fall of 2005, Murphy was serving as Olson's director of basketball operations when he managed to persuade longtime former Tarkanian aide Tim Grgurich, then a Nuggets assistant for Karl and now a Pistons assistant, to take in a UA practice.
"One of the greatest thrills of my lifetime," Murphy said. "Coach Gerg came down with Bill Lastra (another former UNLV assistant) and spent a day with us talking basketball and everything. Coach Gerg watched us work out and then we went to dinner as a team.
"At the end of the night, Bill said 'Murph, they should send you to the Middle East because you brought UNLV and Arizona together, even if for just one day.' "
That's what Murphy has always done, since that airplane flight with Olson. Because his parents couldn't drive from Las Vegas to pick Murphy and his sister up that summer, the siblings rode a camp bus to Phoenix Sky Harbor Airport and then boarded a quick flight home.
When he sat down, Murphy was startled to see Jerry Tarkanian's rival sitting next to him — and realizing the silver-haired coach was actually not so bad at all.
"I could not stand Coach Olson at the time because I was a Rebel," Murphy said. "I was thinking "I hate this guy.' But then he started talking to me and I talked to him. I loved basketball and he said 'What grade are you going into?' I said the ninth. He said 'What school?' I said, 'Durango High School.'
Murphy didn't quite know it then, but Olson effectively changed his life from that moment on.
"One of my former (Long Beach City College) players, Al La Rocque, is the basketball coach there," Olson said, according to Murphy. "So when you go there for the first day of school or tryouts, make sure you tell coach La Rocque I sat with you."
While Murphy wasn't quite talented enough to become a basketball star — or even to make the often-powerful Durango teams — he introduced himself to La Rocque, and his passion for the game became obvious.
"Growing up in Vegas, I wanted to coach," Murphy said. "I'd go to those old UNLV games and I look down at the end of the bench sand see coach Gerg there, and I was like 'Man, that's who I want to be.' I knew all the players, I went to all the summer tournaments, I knew all that stuff early on."
Finally, before his senior year at Durango, La Rocque suggested a path that didn't involve playing.
"You know," La Rocque said, according to Murphy, "you can go to college being a manager. You can get scholarships."
That was all Murphy needed to hear. He served as Durango's manager for his senior year, with the coach putting him in a game largely for ceremonial purposes.
"I made two free throws," Murphy said, chuckling. "I like to tell people I got better after high school."
From there, Murphy signed on with Air Force to become a basketball manager but was discharged because of back issues early in his freshman year of 1997-98. He returned home to Las Vegas, and then tiptoed down the UNLV-Arizona border again.
"Coach Olson said I could come right then, but that I would have to live with Jason Terry and A.J. (Bramlett) because there were no dorm rooms left," Murphy said. "My parents were like 'No way.' "
So Murphy went to UNLV and spent the season working under then-coach Bill Bayno. After that season was over, he transferred to Arizona. Murphy spent eight years working under Olson as a student manager and other roles before heading to Denver and on with his own coaching career.
Finally, after working with former UA assistant coach Josh Pastner at Memphis and then spending seven years as NAU's head coach (with La Rocque as one of his first assistants), Murphy came back to Arizona again last season as Sean Miller's new associate head coach.
Now, Murphy is sitting that very same spot for Miller that Grgurich occupied under Tarkanian for years.
When Murphy joined a Zoom call with fellow Olson-era players and staffers, trading stories and tributes about Olson following the legendary coach's Aug. 27 death, it hit Murphy again how taking that single plane flight — and the villain-turned-mentor he met that day — helped put him in that spot.
He credited La Rocque for helping open the door, but noted how Olson treated him as an equal staffer even as a UA manager, giving him an even greater chance to grow.
"That's when I really got to know Coach 'O,' " Murphy said. "Being on that plane when I was 13, 14 years old and sitting next to Coach 'O'? Never in a million years would I imagine being here today."