Like a lot of Arizona alumni, Jawann McClellan wonders why Khalil Tate didn't run more last week and how Sean Miller can possibly replace his entire starting lineup next season.
Now a police officer in his native Houston, McClelland — a former UA guard — has bought tickets for Saturday's UA-Houston football game and plans to cheer on the Wildcats with his three children.
But he never has been back to the Arizona campus. It's been almost a decade — McClellan finished playing in 2008 and completed his degree in religious studies a year later.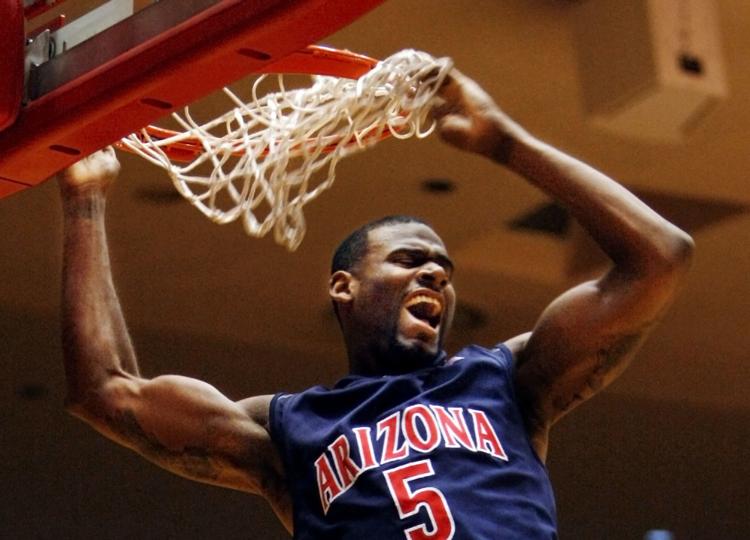 The reason why tears at him.
McClellan arrived in Tucson in 2004 with the highest of expectations: He was a versatile 6-foot-4 McDonald's All-American, the kind of talent who maybe could have led the Wildcats to a fifth Final Four during the Lute Olson era en route to a long NBA career. While McClellan managed to put together a respectable four-year career for Arizona, he left in 2008 limited both physically and mentally, having dealt with a string of injuries to his knees and wrist, and facing all sorts of adversity along the way.
He put his jersey over his face while sitting on the floor after UA's stunning 2005 Elite Eight loss to Illinois, then ran into more difficult obstacles soon after: His father died that summer at age 55, and McClellan fell behind academically as a result. He was declared academically ineligible in fall 2005.
McClellan considered transferring to Texas at that point but stayed in part because of Olson. The coach traveled straight to Houston after a trip to Italy to visit McClellan and offer support. And then, two years later, just before McClellan's senior season, Olson took a leave of absence that led to his 2008 retirement.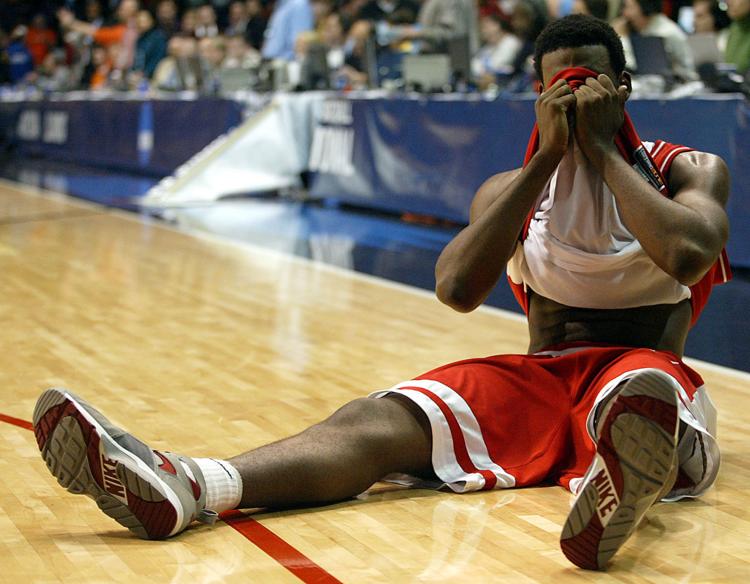 It was an up and down and, well, draining college career.
"I have good memories, but then again there's a reason I haven't been back either because there's a lot of dark memories, too," McClellan said this week. "I feel like a lot of fans love me but you also hear whispers. Fans don't understand that we read blogs, too. I felt I wasn't fully appreciated for the things I was putting my body through.
"I didn't even know what was going on in my knees. Even today it's trouble sometimes to roll out of bed. It was bone-on-bone. I just never made any excuses."
While McClellan showed considerable promise as a freshman in 2004-05, and grew into a team leader who played all 34 games under interim coach Kevin O'Neill in 2007-08, there were obstacles from the start.
He enrolled at the UA with a knee injury he suffered while playing football at Houston's Milby High School. McClellan's style of play didn't help.
"He was a pretty physical player and he came in with some pre-existing stuff," longtime UA trainer Justin Kokoskie said. "He went through some pretty tough things when you talk about death in the family and injuries. He had a lot of cartilage damage in his knee and I think he knew he was limited in that aspect."
Adversity followed him off the court. McClellan said he experienced a "mini-depression" that began during his senior season and went on for another three or four years, while his NBA aspirations melted behind all those injuries.
"Even my senior year, I stopped going out," McClellan said. "I made sacrifices eating-wise. But my knees were still swelling up and there was a lot of pressure on me as far as helping my mom and trying to get to the NBA.
"Also, in my class of 2004 from the McDonald's game, eight of us were drafted out of high school and everyone else went pro except me, and I think I got really depressed."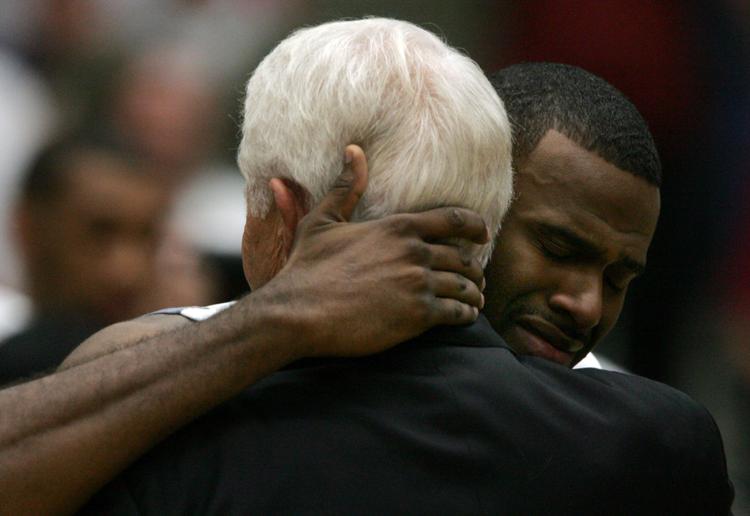 The Philadelphia 76ers gave McClellan some short-lived hope after he left Arizona in 2008. He was invited to play with the 76ers' summer league team, with a shot at making the team the next fall.
His knees were fine, too. But it still didn't work.
"They wanted a '3-and-D' guy and they said the job was mine if I kept doing what I was doing," McClellan said. "My knees were holding up and I could smell it. But my back just went out and I couldn't even bend down. I couldn't even play in the summer league. (Then-76ers coach) Maurice Cheeks even drove me to the airport and a day later they signed Royal Ivey, the same type of player."
McClellan managed to play 28 games with the D-League's Dakota Wizards in 2008-09, averaging 4.5 points a game, and had another hope when O'Neill, who was spending that season as an assistant coach with the Memphis Grizzlies, pushed to get him a call-up.
But just as one appeared possible, McClellan said, his knees went out again.
That was pretty much it for basketball.
Greg Wise, the father of former UA teammate Nic Wise, hired McClellan as an assistant coach at Houston's Yates High School, and told McClellan he could become a college coach someday.
McClellan coached at Yates for five seasons, and ran a basketball training clinic for another two, but said his passion for the game was dulling. He said the thought of moving frequently as a college assistant wasn't appealing either, especially once his now-2-year-old twins, Madison and Marcel, arrived to join Kamryn, his 7-year-old daughter.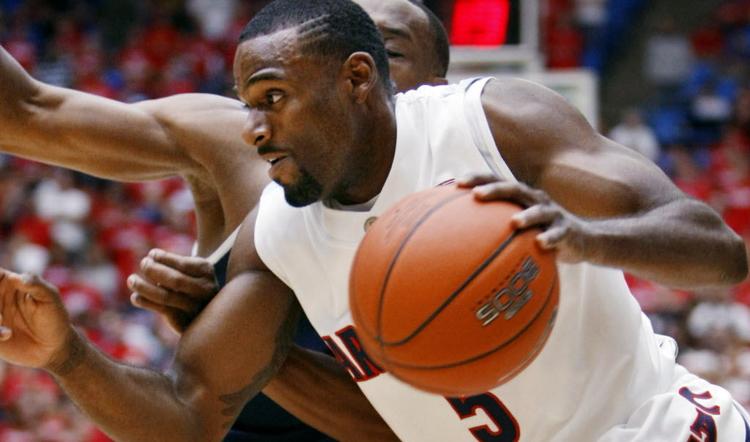 McClellan said his depression began to clear, particularly after he got married in 2011.
Then he enrolled in a police academy. And, guess what? His knees were fine.
McClellan says that was a sign from above that he needed to get through the training, and that he's still never had a problem with his knees on the job. He graduated from the academy in July 2017, soon after worked 12-hour shifts during the devastating floods of Hurricane Harvey, and continues to put his combination of toughness, life experience and compassion into use as a patrol officer.
McClellan now patrols the same neighborhood he grew up in, Houston's Third Ward, a historic area near downtown that includes some rough areas.
He says he's scared every time he pulls over somebody for a traffic stop, not knowing how they might react, but takes comfort in knowing he can de-escalate tension by treating people fairly and with personality.
"You can actually talk people into handcuffs if you're nice and don't just use your authority," McClellan said. "I've never been shot at and never had to deploy my weapon. Even the one time I pulled it out, I talked him into handcuffs. He pretty much told me if he had to be arrested again, he wouldn't want to be arrested by anyone else because of the way I treated him."
McClellan said he has found himself applying those de-escalation skills to the homeless and wealthy alike, realizing that crime and mental illness can cut across all of society.
"Crime doesn't have a price tag on it," McClellan said. "A lot of people are making choices when they're not in control of their lives. Most of them if they can stop doing what they are doing, they would. You realize how blessed you are."
Even McClellan realized it, after all those rough times he had been through.
One powerful example came over some fried chicken.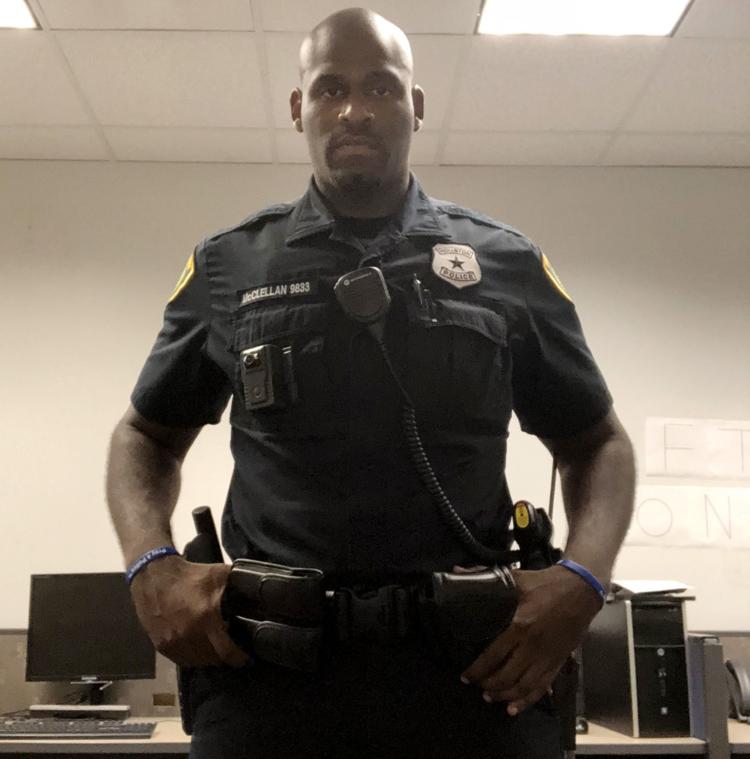 "There was a guy on a bridge on the freeway and he wanted to jump," McClellan said. "I had to talk him out of it. The only thing he wanted was Popeyes Chicken. So after he got down, we got some chicken, and he had to be taken to a hospital. And as I was talking to him, he said he had a master's degree. Something must have happened in his life to get him there."
Now 32, McClellan's not entertaining thousands of basketball fans or making millions in the NBA. But maybe he saved that man's life — just as he helped rescue children and adults alike during the Harvey floods of 2017.
How McClellan got there from the guy who showed up to watch a UA basketball game at Rice in 2010-11, still fighting his post-basketball blues, is something Kokoskie marvels at.
"I spent time with him there at Rice when he was trying to figure it out," Kokoskie said. "It's hard to find yourself, especially when you have dreams and aspirations of making the NBA and those things don't work out.
"But this is a perfect fit for him with his personality and what it takes. Being a police officer, you've gotta be brave. For him to choose this career path is a real testament to his character and work ethic."