The term "rebuilding" wasn't by itself suitable to describe the state of Arizona's women's basketball program in 2016. It required a few more R-words: reclamation, rehabilitation, revitalization.
The single R word that most applied required capital letters — REPAIR.
When coach Adia Barnes thinks back to last season's 6-24 season, her eyes roll.
"It was hard to go into games knowing we had no chance, or very little chance," she said Tuesday.
Basketball fans in Tucson will forever think Lute Olson's reconstruction of a 4-24 team in 1983-84 is the benchmark for spinning straw into gold, but no one in UA history, in any sport, inherited more straw than Barnes.
Arizona won 17 percent of its Pac-12 games — 24-110 overall — in eight dreadful years before Barnes agreed to take charge of a basketball program that gave new meaning to the term "fixer-upper."
Now the Wildcats, 18-13, are playing at McKale Center in Thursday's first round of the WNIT, and Barnes admits that "a handful of people told me" to think twice about agreeing to coach the Wildcats.
"People I really, really respect said, 'Can you win there? Can you recruit there?'"
Even her mentor, Joan Bonvicini, the only successful women's basketball coach in UA history, advised caution.
"The thing I was nervous about," said Bonvicini, who coached Arizona to seven NCAA Tournament berths from 1997 to 2005, "was that when I came to Arizona I naively thought I'd come in, and things would be turned around right away. They weren't. It was a long process. It was extremely difficult."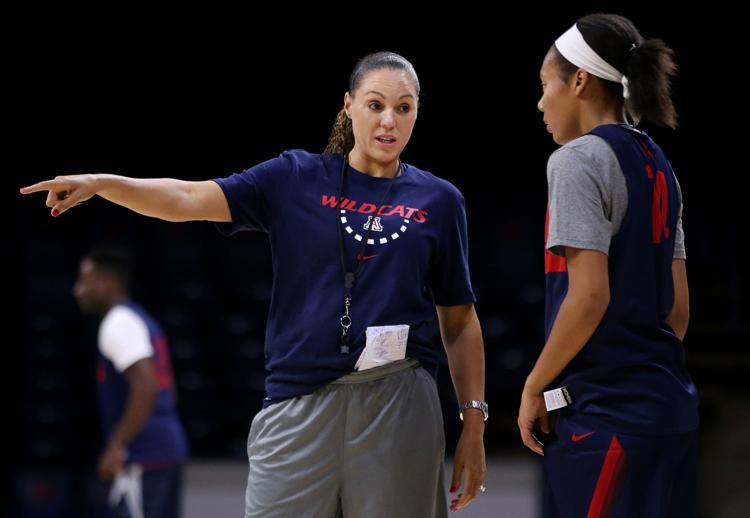 It took Bonvicini five years to move into contention in the Pac-10, unable to finish higher than seventh place, but she was coming from a far different place than Barnes. Bonvicini had coached Long Beach State to a pair of Final Fours and 12 consecutive NCAA Tournaments.
Barnes, an assistant at Washington, had never been a head coach.
What's more, modern Pac-12 women's basketball rivals the ACC as the top league in women's college basketball. It's beyond daunting. Barnes entered a conference in which seven programs are considered national powers. Those seven coaches, from Stanford's iconic Tara VanDerveer to ASU's Charli Turner Thorne, have combined for 2,915 victories and 76 NCAA Tournament appearances.
"I think this is the best year ever for Pac-12 basketball," said Bonvicini, who is retired from coaching and works as an analyst for the Pac-12 Networks and ESPN. "You never know until after the Tournament, but potentially this is the best year in the Pac-12, top to bottom, the best I've ever seen."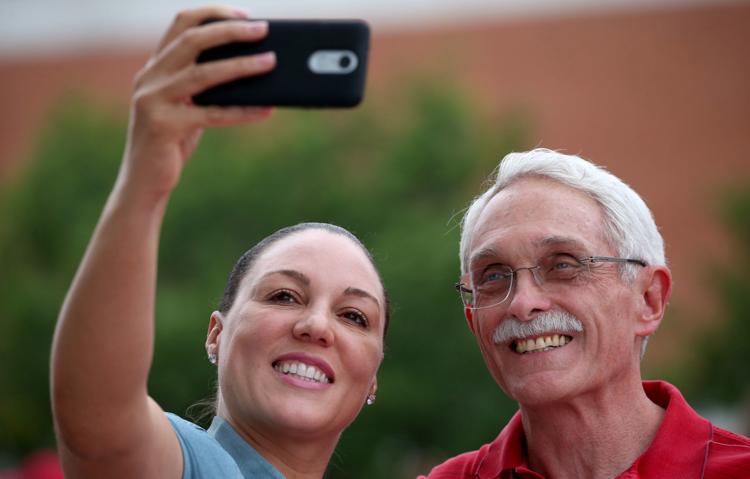 Somehow, in Barnes' third season at her alma mater, Arizona has become relevant. It beat Top 25 teams Cal and Arizona State this season, and, almost unimaginably, had the last shot — it missed — that would've stunned No. 6 Stanford at Maples Pavilion.
Three things have happened: (1) Barnes persuaded sophomore point guard Aari McDonald to transfer from Washington to Arizona. McDonald is averaging 25 points per game, breaking Barnes' record as the UA's single-season scoring leader; (2) Barnes successfully recruited the first McDonald's All-American in program history, Texas' Cate Reese, a signal that Arizona's recruiting touch has sustenance; (3) she has thrived as a head coach, as if born to do so.
"Adia's a very good relationship person; that's her best quality," said Bonvicini. "We don't talk every day, but we talk often, and she has surprised me in a lot of ways. I've watched practice many times the last few years, and I've seen her grow.
"She's a really good coach. She's made a very tough transition in a short amount of time."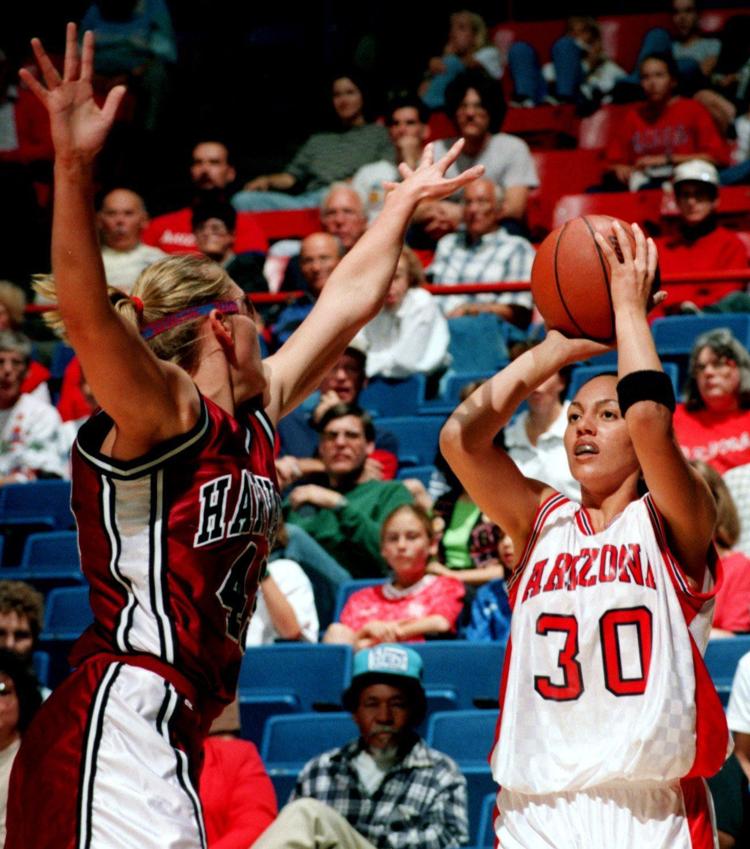 Arizona is still a few bricks shy of a load. They need more size, depth and someone to take some pressure off the indefatigable McDonald, who has played at an All-America level. That help may arrive in the recruiting Class of 2019, yet unfinished.
But the WNIT is a postseason opportunity the UA women's basketball program hasn't known since 2005. Among other things, it has a chance to turn the head of Tucson's basketball community and regrow a fan base that drifted away since Bonvicini's glory years.
That's why Bonvicini bought six tickets to Thursday's game against Idaho State. She could have been comped, or used her position as a TV analyst to sit on press row, but said "I don't want free tickets."
"The games won't be televised, so it's about putting people in the seats and showing the UA administration that women's basketball can bring in money. That's how the success began at Oregon State and Oregon," Bonvicini said. "This is such an opportunity. If they make a run, win a few games, it's really going to propel them for next season."
Barnes was on the scene when Bonvicini's Wildcats went through a similar process in 1996, winning the WNIT, and two years later bolting to the Sweet 16 after playing host to a pair of NCAA Tournament games at McKale Center.
Now it's a bit of déjà vu.
"I'm happy, this is a good place," said Barnes. "A lot of players want to come here right now."