Take a number: Emmanuel Akot is the 52nd Arizona basketball player to transfer from school in the UA's 41 Pac-10/12 seasons.
If he's like the first 51, Akot wants to play more. He believes his abilities have not been properly used. He wants to get to the NBA.
Sorry, fellas. This almost never works out.
There has been one Jud Buechler-type rise from nowhere as a sophomore (zero starts, 4.7 points per game) to team captain and All-Pac-10 as a senior. And that was Jud Buechler, 1988 to 1990.
In almost every case, if you're not a recognized as an essential talent as an Arizona sophomore, you won't make it to the NBA.
Of the 51 previous transfers to leave Arizona, only three reached the league: Leon Wood, Will Bynum and Jeff Withey. That's less than 6 percent.
More than the percentages are stacked against Akot. Few of the 51 UA transfers actually traded up after leaving McKale Center. Wood, his ego bruised, left because he played behind All-Pac-10 shooting guard Joe Nehls. Bynum transferred because Lute Olson preferred Salim Stoudamire at the same position.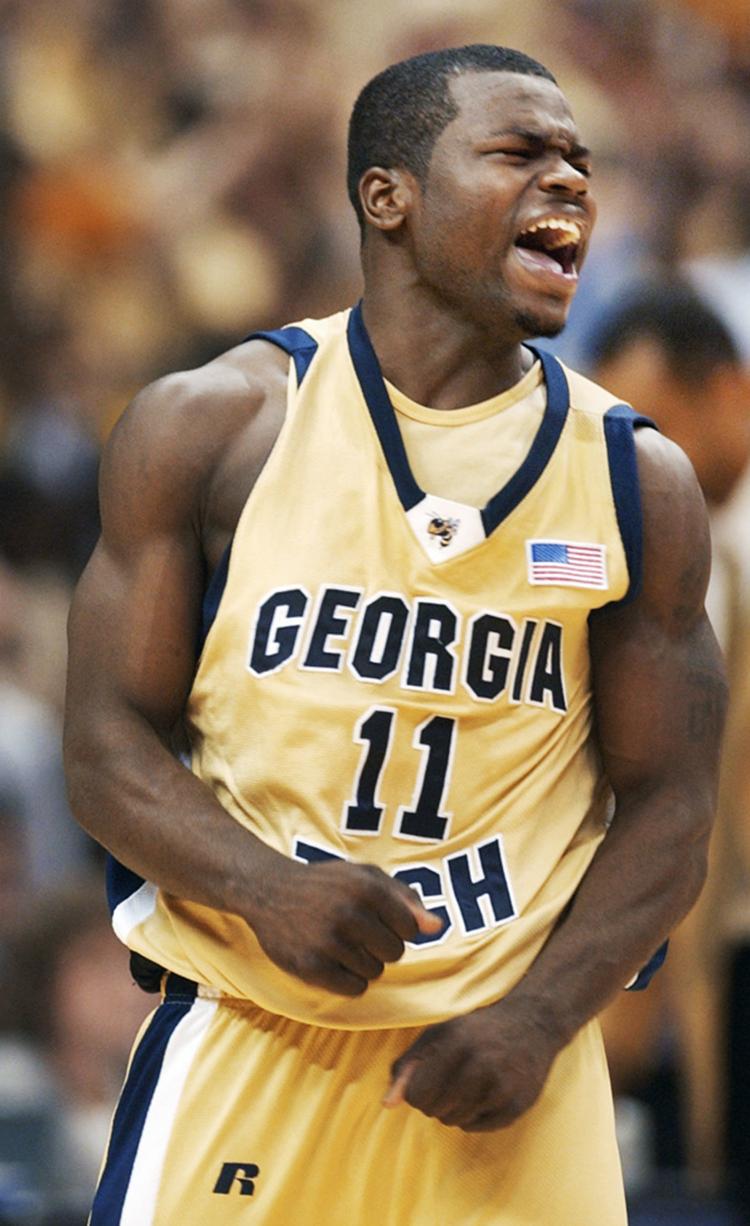 Ten of the 51 became productive elsewhere, although not often at the national stage provided by Arizona:
1. Wood. The 1979 California player of the year enrolled at Cal State Fullerton where he averaged 19, 18 and 24 points per game over the next three years. His departure at Arizona triggered the most stunning mass transfer of Wildcats ever, with George Hawthorne going to Fullerton, Ray Donnelly to UC Santa Barbara, Michael Zeno to Long Beach State and, a bit later, David Mosebar to Fresno State. It doomed Fred Snowden's coaching career.
2. Bynum. He started for Georgia Tech's 2004 Final Four club, averaging 27 minutes and 12 points per game.
3. Withey. After one non-playing semester at Arizona under the transition staff of Russ Pennell, Withey bolted for Kansas, made 76 starts, averaged 16 points per game and played in a Final Four when Kansas lost in the 2012 national final.
4. Ruben Douglas. Although he didn't start as a freshman, Douglas averaged 8 points per gamed. A year later, he was smart enough to know that the arrival of Gilbert Arenas and Jason Gardner ended his chances of being The Man. At New Mexico, Douglas averaged 16, 18 and 28 points per game over three years, although he played on bad Lobo teams that went 16-26 in the Mountain West Conference.
5. J.P. Prince. Arizona recruited over Prince, signing Jerryd Bayless and Nic Wise. Prince transferred to Tennessee, where he played in an Elite Eight game and averaged 25 minutes per game.
6. Ron Curry. Once Curry got a look at Chris Mills, he followed assistant coach Kevin O'Neill to Marquette, where Curry averaged 11, 12 and 14 points per game over the next three seasons and played in an NCAA Tournament.
7. Tony Clark. Halfway through his freshman year, Clark bounced to San Diego State, avoiding the logjam of Final Four-type talent on Arizona's front line. At SDSU, Clark averaged 11.6 points per game over two seasons before beginning a lucrative 15-year baseball career.
8. Luke Recker. Before he could play a game at Arizona, Recker, a transfer from Indiana, realized he would not take minutes away from Arenas and transferred to Iowa, where he averaged 18 and 19 points per game over two seasons.
9. Jesus Verdejo. His path was initially blocked by Jawann McClellan and Chris Rodgers, so Verdejo transferred to South Florida, where he started 64 games for bad teams. UA coaches believed Verdejo could've been a top-of-the-rotation player had he stayed.
10. MoMo Jones. Once he left Arizona's 2011 Elite Eight team, Jones got all the shots he wanted at Iona, averaging 15 and 23 points per game in two seasons. The Gaels made the NCAA Tournament twice.
Others did well by leaving Arizona.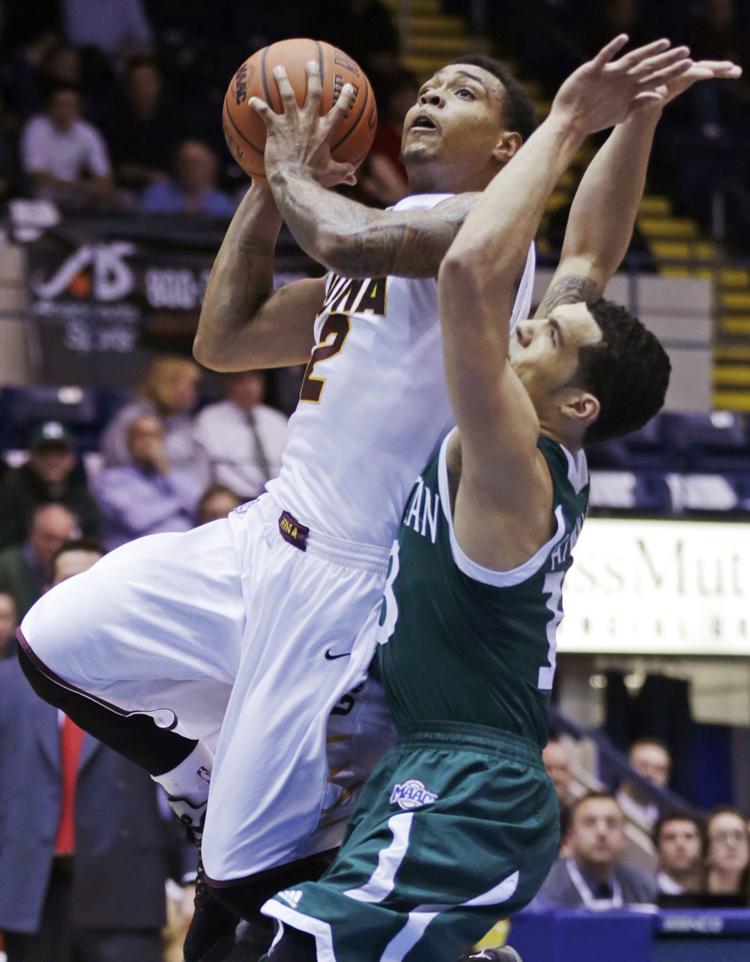 Casey Schmidt averaged 18 points at Valparaiso; he was intuitive enough to see he would not unseat Khalid Reeves or Damon Stoudamire at Arizona. Big man Jarvis Kelley played at Rice and averaged 15 points per game at a time Rice went 8-37 and Arizona was loaded inside.
And once Craig McMillan and Steve Kerr established themselves at the UA, Eric Cooper transferred to UTSA. He did well there, averaging 13 and 18 points per game over two seasons. Michael Tait similarly left Arizona after Kerr's emergence, and averaged 12 points per game at Clemson.
Of the 51 pre-Akot transfers, only seven wound up at Power 5 conference schools: Bynum, Prince, Withey, Recker, Tait, Dennis Latimore at Notre Dame (who averaged seven points in one season) and Craig Victor at LSU. Victor played just one full season for the Tigers.
During the time 51 players transferred out Arizona, 15 transferred in. The percentages are much better for those who relocated to McKale.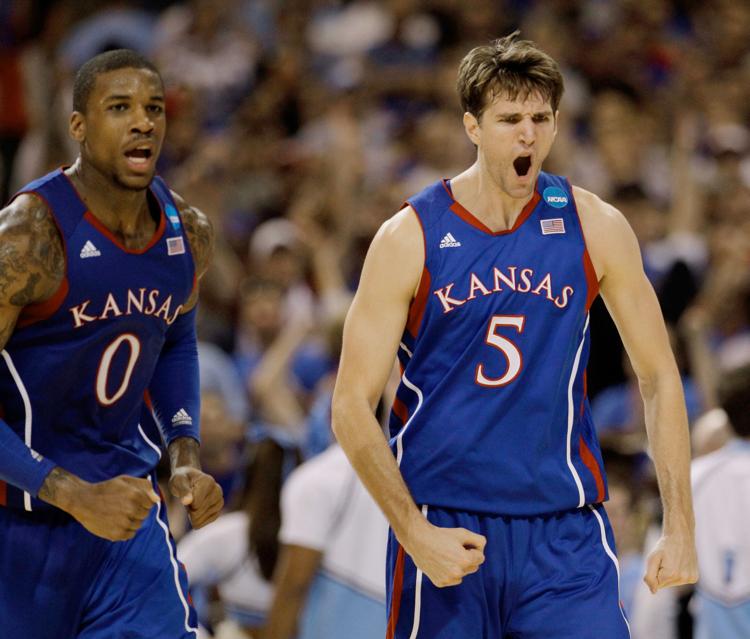 Brian Williams (Maryland), Mills (Kentucky), Tom Tolbert (UC Irvine), Loren Woods (Wake Forest) and T.J. McConnell (Duquesne) became NBA players.
That's a resounding success rate, 33 percent.
Typically, many fretted when the likable Angelo Chol left Arizona for San Diego State — but, as UA coaches discovered, he was not a big talent. Chol never averaged more than 13 minutes per game as an Aztec.
Similarly, just as Olson got Arizona up and running, the announcement of coveted small-forward Richard Hollis' departure to Houston was worrisome news. Hollis was indeed a skilled player; he averaged 17 and 18 points per game over two seasons with the Cougars.
But that was in 1988 and 1989. Arizona was ranked No. 1 and its small forward was Sean Elliott.
As with most college basketball transfers, it was a move that benefited both parties.