Greg Hansen: Rawle Alkins' return gives Arizona Wildcats another top-10 player
The truth, the whole truth, half-truths, shades of the truth and other items admissible as sports news.
ITEM I: Rawle Alkins as a team leader, and the Pac-12's top 10
ITEM I: Am I exaggerating to say that Rawle Alkins is one of the 10 leading players in Pac-12 basketball?
Over his final nine games as an Arizona freshman, Alkins averaged 10 points, shot 60 percent from the field and had a 15-rebound game in a blood-and-guts showdown at Arizona State. Two weeks later he had basketball's version of a Perfect Game in the NCAA opener, shooting 8-for-8 from the field with 16 points against North Dakota.
Given Alkins' likely return Saturday against Alabama, here's my list of the league's 10 top players, subject to change through February:
1. Deandre Ayton, Arizona. No brainer.
2. Tra Holder, Arizona State. The league's most explosive point guard is averaging 22; let's see if that holds up Sunday against Kansas.
3. Reid Travis, Stanford. The Cardinal is awful, but Travis is a feared power forward averaging 21.7.
4. Allonzo Trier, Arizona. Team first, right?
5. Jaylen Nowell, Washington. One of Lorenzo Romar's last recruits in Seattle, Nowell is an impact player. The 6-foot-4-inch wing man is averaging 17.8 for the suddenly relevant Huskies.
6. Shannon Evans, Arizona State. He's averaging 18.7 and scored 50 in a preseason exhibition game. Don't leave him unguarded.
7. Noah Dickerson, Washington. As good as any low-block player in the league, Dickerson is averaging 16 points and 9 rebounds.
8. Aaron Holiday, UCLA. Maybe he's no Lonzo Ball, but Holiday is the go-to man at Pauley Pavilion, averaging 16.5 with 5.5 assists.
9. Rawle Alkins, Arizona. One word: roustabout. Just what Arizona needs.
10. Jordan McLaughlin, USC. The Trojans have slumped, but their point guard is a gamer.
ITEM II: Wildcats' OL coach Jim Michalczik should get salary boost, new clock at Oregon State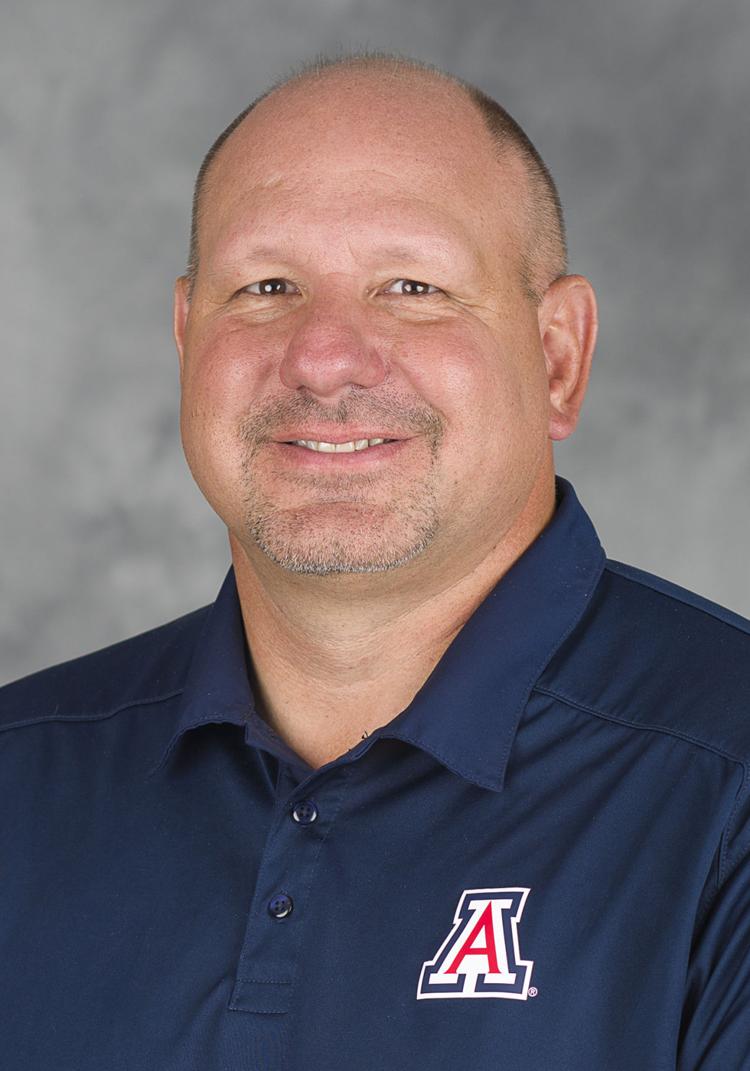 ITEM II: Why would Arizona offensive line coach Jim Michalczik, who was paid $310,000 for his expertise this season, voluntarily become part of the mess at Oregon State?
One, given a title as associate head coach, he'll surely get a raise to maybe $400,000. Two, his "salary clock'' will rewind; he'll be coaching for an old friend, Jonathan Smith, who has a five-year contract. There'll be no win-or-you're-fired aura like the one that shadows Arizona's football coaches. Three, Michalchik, one of the top position coaches in college football, is from the Northwest and previously coached at OSU.
Win. Win. Win. For him.
ITEM III: Naming Michalczik's replacement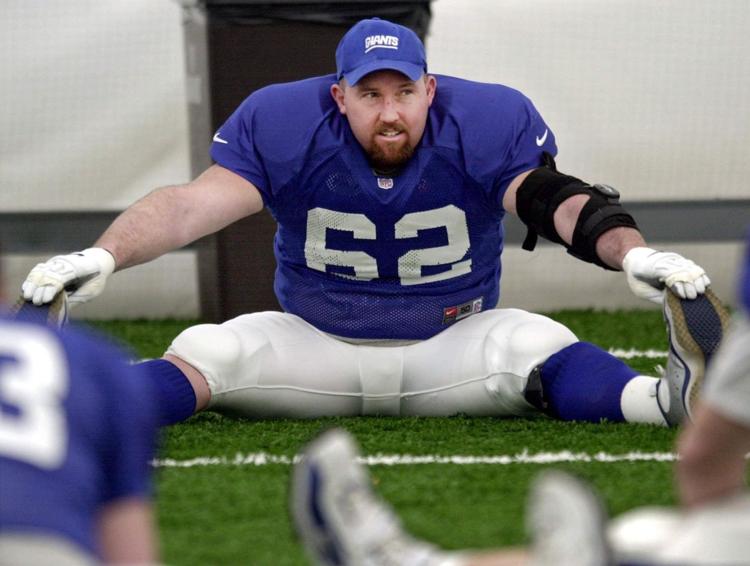 ITEM III: This is an opportunity for Rich Rodriguez think outside the box and hire ex-Wildcat All-Pac-10 offensive lineman Glenn Parker to replace Michalczik.
It would be like ASU hiring Herm Edwards to be its head coach. Sort of.
Parker played 174 NFL games as an offensive lineman. He was coached at Arizona by Ron McBride, who was the Jim Michalczik of an earlier era. Parker then played for some of the NFL's leading offensive coaches of the 1990s: Marv Levy, Tom Bresnahan, Ted Marchibroda, Marty Schottenheimer and Sean Payton.
How do you top that resume? Beyond that, the former Tucson sports-talk show host is a connector. I imagine he would be a terrific recruiter.
There is precedent here: RichRod hired UA defensive line coach Vince Amey off of the Wildcats' strength and conditioning staff; Amey, an ex-Sun Devil, had never coached a down in college football.
ITEM IV: New Mexico State's big, bowl-earning moment
ITEM IV: Before qualifying for a berth in the NOVA Home Loans Arizona Bowl, New Mexico State's in-house marketing firm, Learfield Sports, purchased 15,000 tickets to help the Aggies reach NCAA minimum standards to remain eligible for FBS (the old Division I).
Given that boost, the Aggies drew a season-high 26,268 for their thrilling, bowl-eligibility victory over South Alabama.
Arizona Bowl chairman Ali Farhang arranged to have the upper deck at Arizona Stadium closed for the Dec. 29 NMSU-Utah State game, which lowers capacity to a more manageable 45,000. He told me he was planning for a sellout.
I asked if he was kidding.
"I don't kid about things like that," he said, smiling.
Earlier this week, NMSU sold the first allotment of 5,000 tickets to the Arizona Bowl. It asked for 2,000 more. Aggies athletic director Mario Moccia was in Tucson this week to begin preparations for his team's stay, which, by the way, will be at the upscale Westin La Paloma.
That's an eagerness you rarely see in the so-called lower-tier bowl games. Good for Tucson and New Mexico State.
ITEM LAST: Greg Byrne's return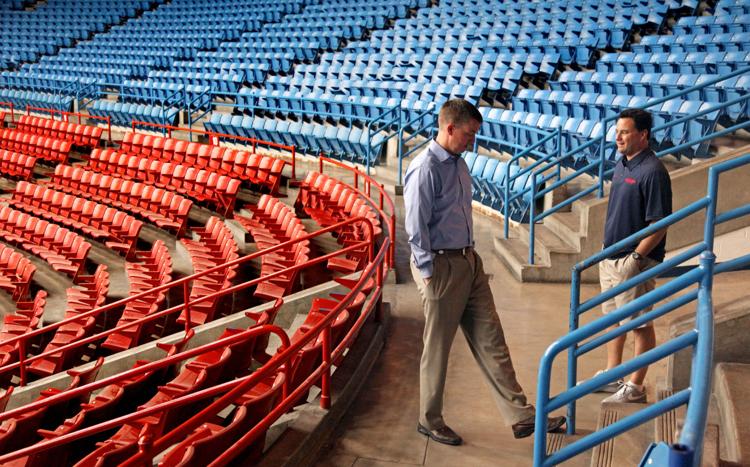 ITEM LAST: Former Arizona athletic director Greg Byrne will be at McKale Center for Saturday's UA-Alabama basketball game. Byrne told me he'll sit behind the 'Bama bench. Let's hope the seats are not too tight for him.
That's an old joke; when Byrne spent about $30 million in Phase 1 of a McKale Center makeover, many complained that the new seats are too narrow.
Either way, now that he's Alabama's athletic director, Byrne's return to his old school will turn heads, but it won't be nearly as uncomfortable as the return of former Arizona football coach Larry Smith in 1989.
After building Arizona into a Rose Bowl contender from 1980-86, after knocking ASU out of two Rose Bowls and starting the famous "Streak'' against the Sun Devils, Smith accepted the coaching job at USC on New Year's Day, 1987. Smith said that the Arizona Board of Regents did not permit multi-year contracts to coaches.
He virtually doubled his money by accepting USC's offer. Arizona fans were not understanding; given the technology of 1987, Smith was unable to reach most of his players, who were on semester break, to tell them he was quitting. It didn't look good.
It all erupted on Nov 11, 1989, when the No. 9 Trojans played No. 25 Arizona in Tucson. The large crowd booed Smith's entrance to the field. Alas, it didn't help. USC won 24-3 to clinch the long-coveted Rose Bowl spot that eluded Smith's Wildcats in 1985 and 1986.
The Trojans carried a weeping Smith from the field; he raised his fingers to the crowd in a "Fight On" salute.
The only way Byrne can top that is to grab the microphone and yell "Roll Tide" during the player introductions.