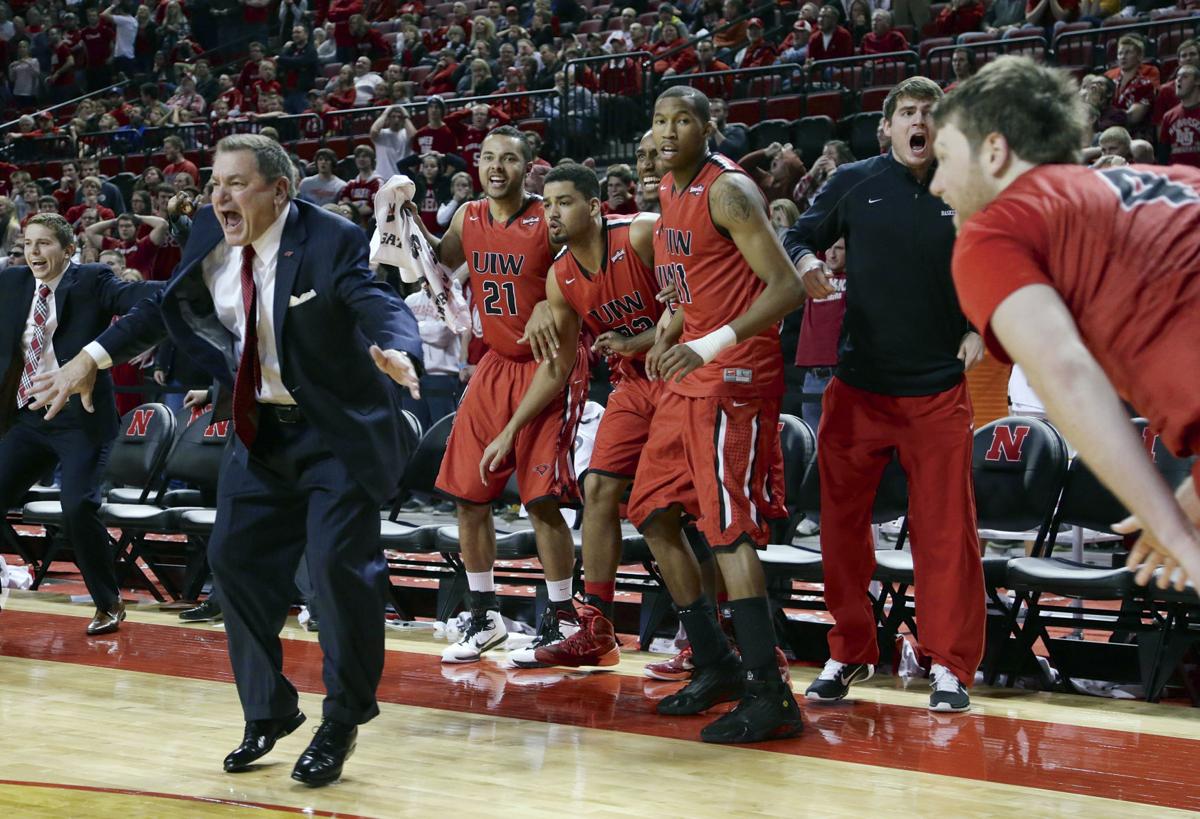 Summer of 1984. Ken Burmeister was among 100 or so college basketball coaches scouting the B.C. All-Star Classic in Rensselaer, Indiana. It was the summer that Cholla High School's Sean Elliott was "discovered."
Late in one of the all-star games, Elliott was elbowed in the face while maneuvering for rebound position. Elliott hit the floor; out cold. Two of his teeth were dislodged.
He regained consciousness after 15 or 20 seconds, but he was in no shape to continue playing basketball. Three future Hall of Fame basketball coaches — Iowa's George Raveling, Maryland's Lefty Driesell and UTEP's Don Haskins — watched with concern. All had gone to the B.C. All-Star Classic to watch Elliott, and all would offer him a scholarship.
After Elliott was helped to the sidelines and received medical attention, Burmeister, a UA assistant, walked to the court and sat next to Elliott and a trainer. Assured that there was no long-term damage, Burmeister then walked to the lobby in an attempt to use one of the few pay phones hanging on a wall.
"There must've been a line of five coaches at each phone," Burmeister told me later that season. "But I waited. Finally I got through to Sean's mom and told her what happened and that everything would be OK."
Two months later, Elliott committed to play for the Wildcats. On the day he announced he would remain in Tucson, Elliott said that Burmeister's call to his mother, Odiemae, was a difference-maker.
"He let mom know I was OK," he said. "Little caring things like that mean a lot to her and me."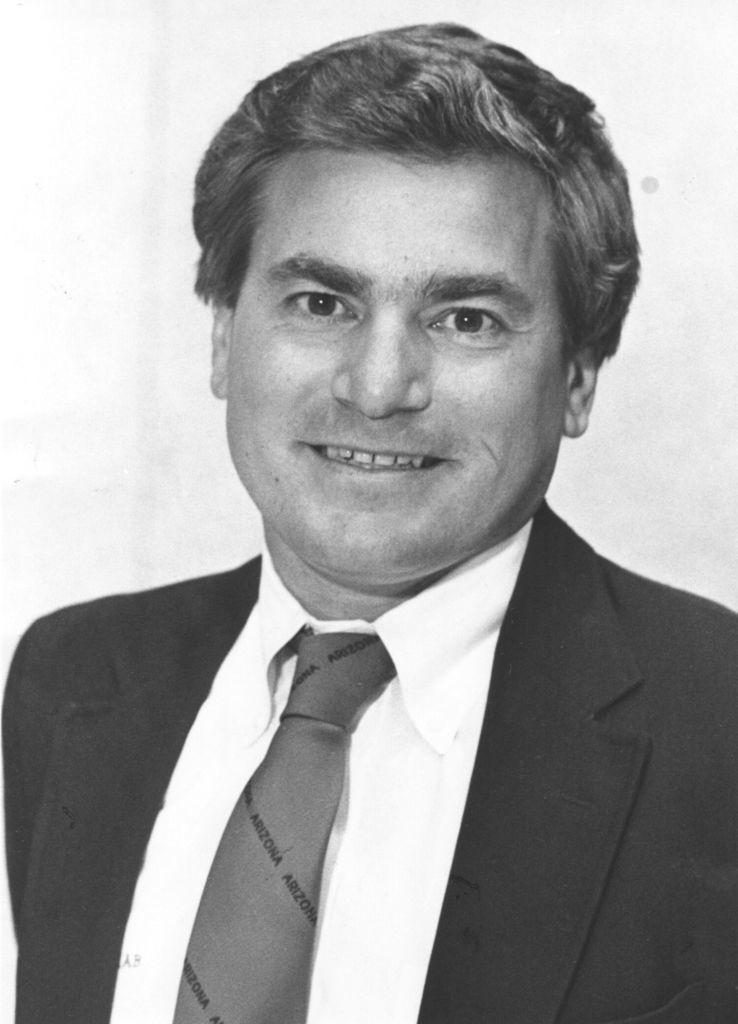 That's the story that came to mind earlier this week when Burmeister, 72, died of colon cancer in San Antonio.
Burmeister was a game-changing coach at Arizona, helping to recruit Elliott, Steve Kerr, Craig McMillan, Kenny Lofton, Tom Tolbert, Joe Turner, Anthony Cook and those who transformed Arizona from a last-place team to the Pac-12's strongest basketball franchise over the last 35 years.
"Kenny was a bulldog, persistent, he could discover guys under a volcano," remembers Jim Rosborough, a coaching colleague of Burmeister at Iowa from 1979-83. "He was Josh Pastner before Josh Pastner."
In Olson's second season at Arizona, 1984-85, I bumped into Burmeister in front of the McKale Center ticket office. It was a sunny October afternoon but Burmeister held a winter raincoat, dangling it over his shoulder.
I tried to get some recruiting news, but Burmeister didn't bite.
"Try to figure out where I'm going," he said with a laugh.
A few weeks later, after the Wildcats announced their recruiting class of 1985, I saw Burmeister outside a room where Olson was holding a press conference.
I asked if his trip with the winter coat worked out.
"Chicago," he said. "Kenny Lofton."
Tucsonan Scott Thompson, an All-Big Ten shooter at Iowa, later became a coach on Olson's 1980 Final Four staff that included Rosborough and Burmeister.
"Kenny had a huge impact at Iowa and Arizona," says Thompson, who was part of Olson's original UA staff with Burmeister and Ricky Byrdsong. "He was wired into recruiting and all of it. Ken was a unique guy. Fun. The guys loved him."
Burmeister was a college baseball player, of all things, a second baseman at St. Mary's College of Texas. But his first career coaching job was basketball, at Texas-Arlington, 1977. It was while recruiting for Arlington that, totally by chance, Burmeister bumped into Rosborough, then an Iowa assistant, while recruiting in Chicago.
A bit later, Rosborough and Burmeister met at random at a rest stop one night on Interstate 294 somewhere in Illinois. They had so much in common; they quickly became close friends, two up-and-coming coaches searching the Midwest for prospects.
When a spot became available on Iowa's staff in 1979, Olson asked Rosborough for a recommendation. Kenny Burmeister.
"Kenny knew everybody," says Rosborough. "He just didn't quit."
"He was a personality," says Thompson. "He was extremely loyal to Lute. A good man."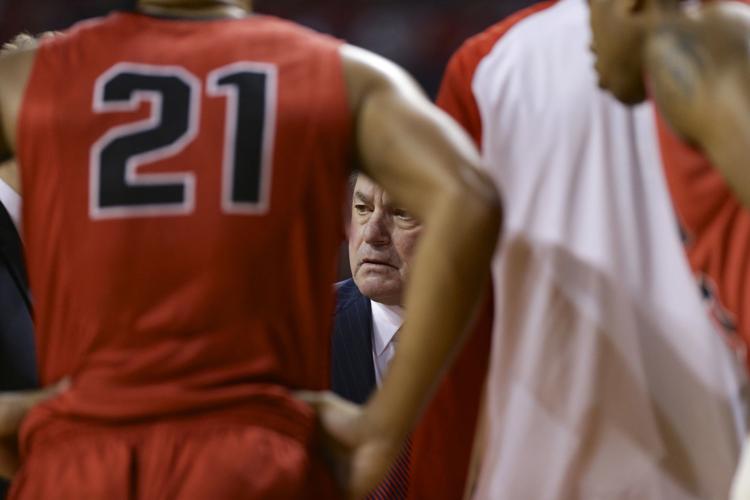 Burmeister left Tucson after the Wildcats won their first Pac-10 championship in 1986. He became the head coach at UTSA and in two years coached the Roadrunners in their first-ever NCAA Tournament. Two of his key players, transfers Eric Cooper and Bruce Wheatley, were among those he had recruited to Arizona.
As with most college coaches, not everything worked out well. Burmeister subsequently coached at Loyola-Chicago, Trinity University of Texas and, for the final 12 years of his career, at Incarnate Word.
When Arizona beat No. 1 seed Illinois in San Antonio to punch a ticket to the 2001 Final Four, Burmeister was a visitor to the UA locker room, accompanied by Kerr and Elliott, among others.
At the time, Burmeister was out of coaching. He was selling ads for Yellow Pages in San Antonio.
I worried. He was too young to be out of a game in which he had been so successful.
A few years later, back in coaching, guiding San Antonio's small-school Incarnate Word toward D-I basketball, Burmeister scheduled an exhibition game against his old boss. But by the time the game was played, November 2008, Olson had retired.
I called Burmeister a few days before he flew to Tucson for the game.
"If you see Sean Elliott," he said, "point him to our locker room. We could use some help."
The Star is profiling Southern Arizona high school athletes whose seasons were cut short by the coronavirus pandemic. Here's a look at the athletes who have been featured so far.
Contact sports columnist Greg Hansen at 520-573-4362 or ghansen@tucson.com. On Twitter:
@ghansen711.