Greg Hansen's guide to the 2018-19 college basketball season
Greg Hansen takes you inside the 2018-19 college hoops season, from phenomenal freshman to can't miss games and a Final Four prediction that's sure to turn some heads.
The four leading home-court nonconference games in college basketball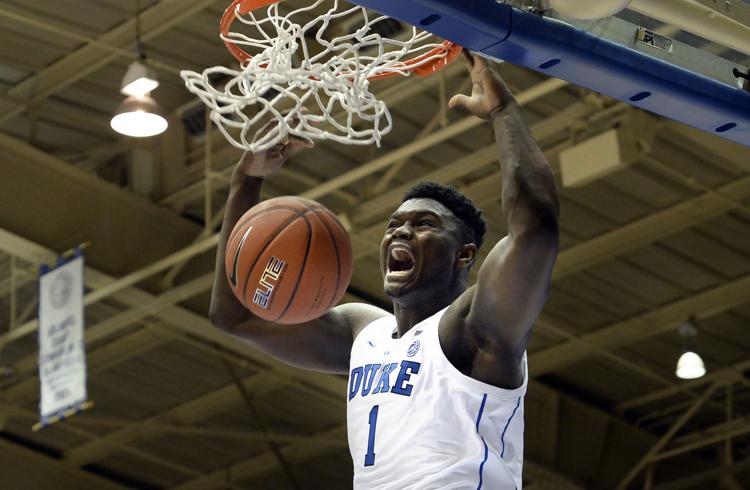 Villanova appears to be the most bold schedule-maker in college hoops, 2018-19. Like Lute Olson's old Arizona teams, Nova takes on all comers:
1. Villanova at Kansas, Dec. 15 (ESPN)
2. Michigan at Villanova, Nov. 14, (Fox Sports 1)
3. Gonzaga at North Carolina, Dec. 15 (ESPN2)
4. Indiana at Duke, Nov. 27 (ESPN)
How the Pac-12 will finish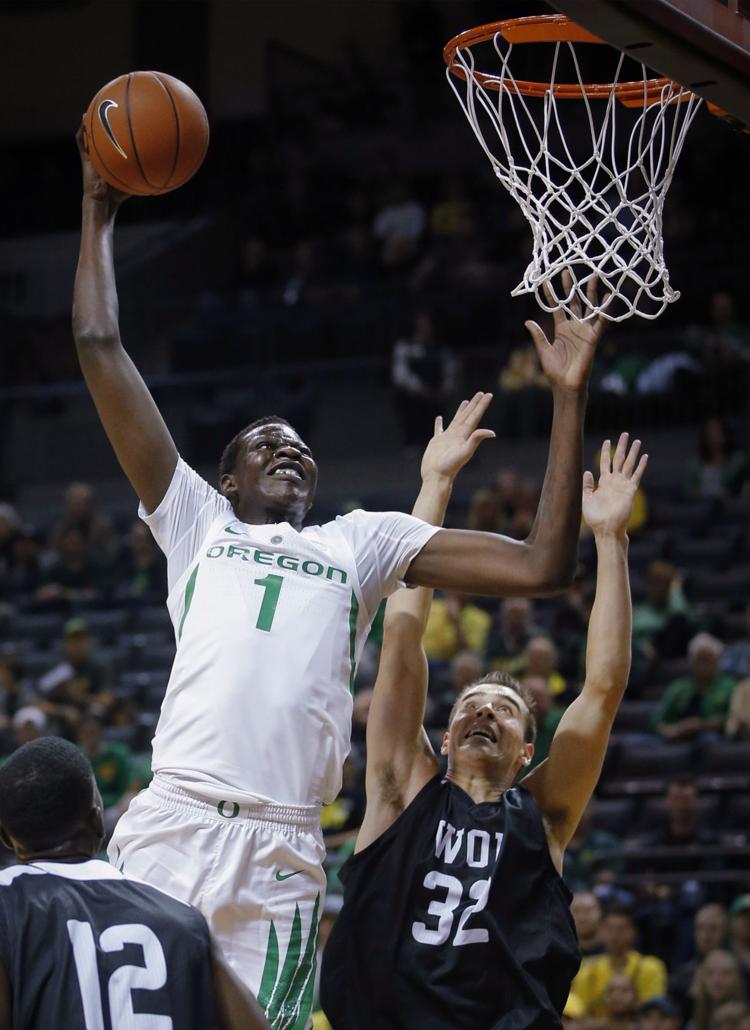 1. Oregon (15-3). Not much mystery here.
2. UCLA (14-4). Only the coaching is suspect.
3. USC (13-5). The FBI investigation didn't deter the Trojans.
4. Washington (12-6). Solid roster, but not special.
5. Arizona State (11-7). Better than the James Harden team of 2009.
6. Arizona (10-8). Lack of size and depth inside is worrisome.
7. Utah (8-10). Too young and too many holes to contend.
8. Colorado (7-11). Pressure builds on Tad Boyle.
9. Oregon State (6-12). Beavers have three good pieces, but that's about it.
10. Stanford (5-13). Loss of Reid Travis scuttled high hopes.
11. Washington State (4-14). How does Ernie Kent keep his job?
12. Cal (3-15). Long road back to respectability for the Bears.
Pac-12 attendance shifting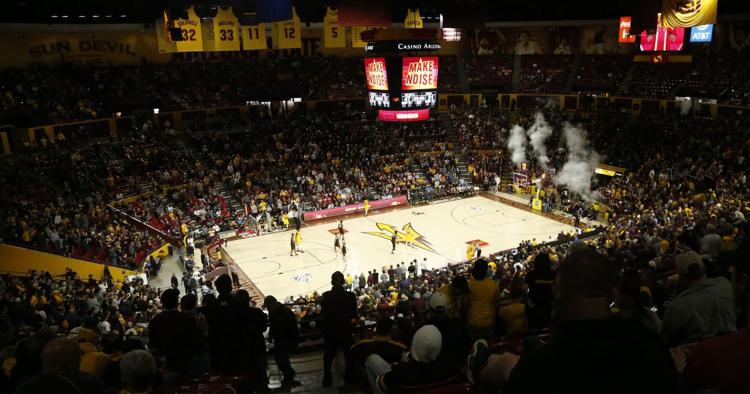 Last year, Arizona State broke its attendance record after 46 years of basketball at Wells Fargo Arena. The Sun Devils drew an average of 10,603 per game, and removed a curtain that had blocked off about 4,000 upper deck seats the last decade.
But with the exception of Arizona's traditional near-sellout average (14,434 last season), the rest of the league fell back.
Only Utah, at 11,710 per game, had a strong year at the gate, but the Utes averaged more than 12,000 the previous two seasons. UCLA was down to 8,620 per game and Oregon fell from 9.895 to 8,348.
Here are the leading home attendance averages at Pac-12 schools since the league's expansion seven years ago:
1. Arizona, 14,307.
2. Utah, 10,518.
3. Cal, 8,547.
4. UCLA, 8,517.
5. Oregon, 7,847.
6. Colorado, 7,717.
The Sun Devils are next at 6,719, but ASU's increase from the previous year — from 6,501 to 10,603 — is the largest in Pac-12 history from one year to the next. With Lonzo Ball, UCLA increased attendance by 3,008 in the 2016-17 season. That's still an average of almost 1,500 empty seats per night at Pauley Pavilion.
Three former UA coaches/staffers swimming upstream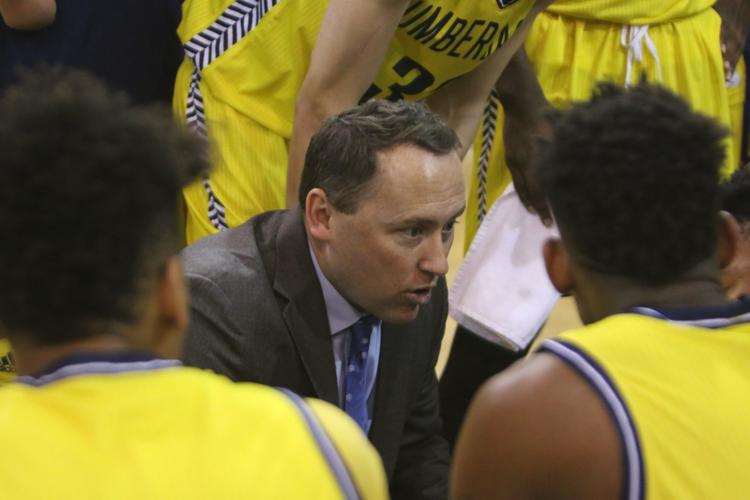 1. Jack Murphy, Northern Arizona. Murphy is in his seventh year with the Lumberjacks, and coming off a 5-27 season. He is 68-128 at NAU and is in the final year of his contract. The Lumberjacks' front office did him no favors, scheduling eight of nine games on the road from Nov. 12 to Dec. 21 .
2. Russ Pennell, Central Arkansas. Pennell, the interim head coach of Arizona's 2009 Sweet 16 team, begins Year 5 at his alma mater. He has gone 37-89 but had his first winning season (18-17) last year. Unfortunately, Pennell's club is picked to finish eighth in the Southland Conference and have "money games" scheduled at Oklahoma State, Indiana and Louisville.
3. Damon Stoudamire, Pacific. He is 25-42 in two seasons at Pacific. On West Coast Conference media day, Stoudamire's Tigers were picked to finish eighth. The schedule is manageable — Texas Permian-Basin, Elon, Abilene Christian and Stanislaus State — but there is also a home-and-home with Gonzaga lurking.
Playing top-25 opponents is on the decline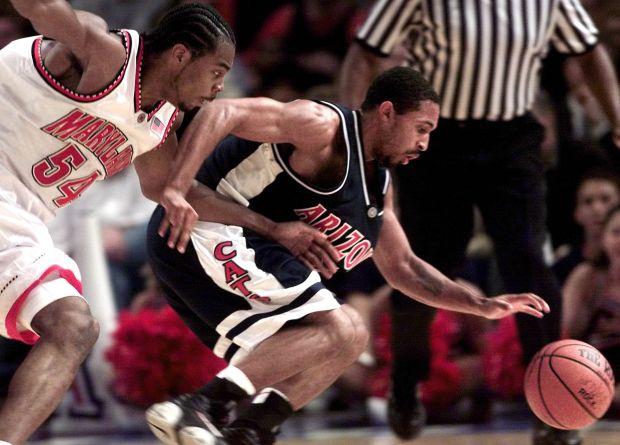 In the 2001-02 season, Arizona played 15 ranked teams during the regular season.
Here's the long-ago roll-call: No. 2 Maryland; No. 5 Florida; No. 5 Illinois; No. 8 Kansas; No. 9 and No. 20 UCLA; No. 17 and No. 18 Stanford; No. 18 and No. 25 USC; No. 21 and No. 25 Cal; No. 23 Michigan State; No. 23 Texas; No. 25 UConn.
Under coach Lute Olson, Arizona played eight or more ranked teams  in the regular season nine times.
In his nine Arizona seasons, Sean Miller has played 28 total ranked teams in the regular season. This season, Arizona projects to play the likely-ranked Gonzaga in the Maui Classic, and possibly Pac-12 opponents Oregon and maybe Washington, although neither the Ducks nor Huskies are in the Kenpom.com preseason top 25. Clearly, the Pac-12 has not been a murderer's row in the Miller years. The Wildcats have played just 13 of 180 total games against Pac-12 teams ranked in the top 25.
Here's a look at the UA's strength of schedule over the last nine seasons:
2017-18: No. 3 and No. 25 ASU; No. 7 Texas A&M; No. 18 Purdue
2016-17: No. 3 and No. 5 UCLA; No. 8 Gonzaga; No 12 Michigan State; No. 13 Oregon
2015-16: No. 13 Gonzaga; No. 22 Utah; No. 23 Oregon; No. 23 USC; No. 25 Cal
2014-15: No. 8 and No. 13 Utah; No. 9 Gonzaga; No. 15 San Diego State
2013-14: No. 6 Duke
2012-13: No. 5 Florida; No. 17 San Diego State
2011-12: No. 12 Florida
2010-11: No. 6 Kansas; No. 18 BYU; No. 20 Washington
2009-10: No. 24 Vanderbilt; No. 24 UNLV; No. 24 Washington
The Pac-12's five leading freshmen of 2018-19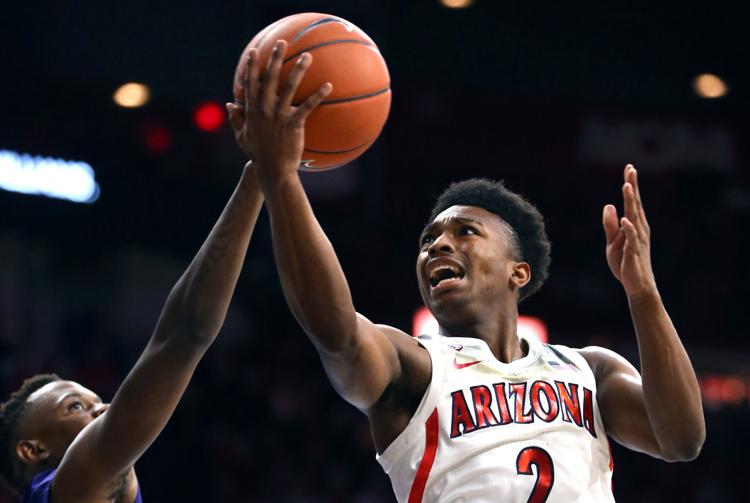 There doesn't appear to be an Aaron Gordon or Deandre Ayton among the Class of 2018, and it's not deep in quality, but those at the top should make a big difference.
1. Bol Bol, Oregon. Son of long-time NBA center Manute Bol, the 7-foot 2-inch Bol was ranked as high as No. 4 in the Class of 2018 and is an inside presence no one else in the league can match.
2. Brandon Williams, Arizona. After choosing Arizona, then wavering, Williams appears to be the type of versatile, scoring guard — with NBA size — to make a difference.
3. Taeshon Cherry, ASU. At 6-8, Cherry — a onetime USC commit — was the No. 25 prospect in the Class of 2018 by ESPN.
4. Luguentz Dort, ASU. Don't be surprised if Dort, a 6-4 combo guard, is soon playing in the NBA. Because he's from Montreal, he didn't get the exposure of most Top 50 freshmen but he has drawn praise from Arizona State coaches in training camp.
5. Moses Brown, UCLA. The Bruins hit it big by getting the 7-1 center, a Top 20 prospect, from Queens, N.Y. He's just what the guard-wing heavy Bruins needed.
The Pac-12's can't-miss games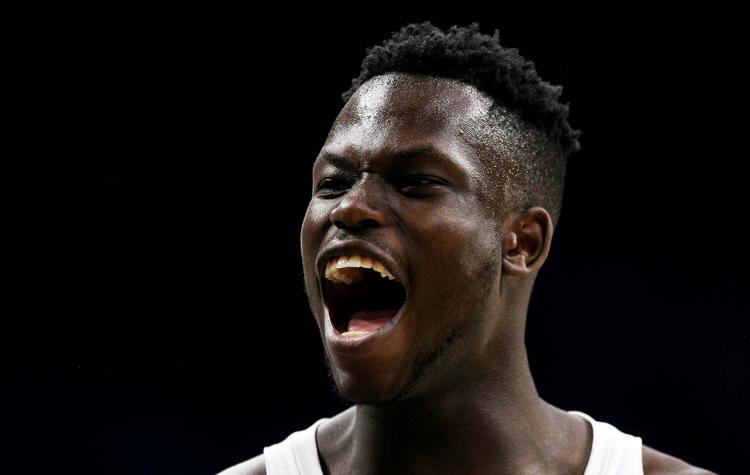 For perhaps the first time since 1995, the most dreaded road trip in the Pac-12 will be the Arizona State-Arizona split, although there's strong evidence that the USC-UCLA trip will be similarly formidable.
The team that won't catch a breath from the USC-UCLA and Arizona-ASU is preseason favorite Oregon. That could play a big part in deciding a regular-season champion.
The Ducks play USC-UCLA in Eugene on Jan.10-12, and the next week fly to Arizona for the Wildcats and Sun Devils. The cycle repeats in late February when the Ducks play in Los Angeles and then return home a week later to play Arizona and ASU.
It's like something you see in the ACC. Here are three games that could swing the title:
1. UCLA at Oregon, Thursday, Jan. 10: The winner will land the first punch and identify the sure favorite for the league championship.
2. USC at UCLA, Thursday, Feb. 28: The Battle of Los Angeles has a rare championship air.
3. Arizona at Arizona State, Thursday, Jan. 31: Bobby Hurley is 0-6 against the Wildcats and it's been a humbling break-in for him in the series. Arizona has won those six games by margins of 38,  16, 13, 12, 7 and 6 points. The Sun Devils don't curb their enthusiasm when climbing to another level in college basketball. Beating the Wildcats would stamp that mission favorably.
Remember the Bulls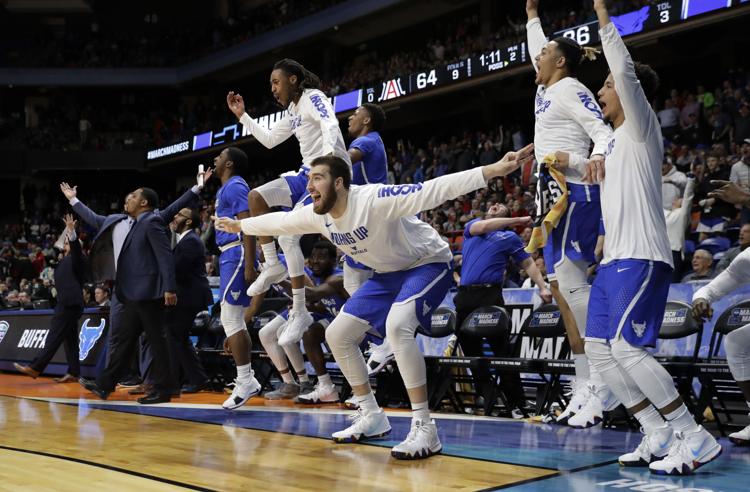 When Buffalo humbled Arizona 89-68 in an NCAA Tournament first-round game in March, the Bulls turned eyeballs everywhere.
They are favored to win the Mid-American Conference by all the major basketball magazines, and why not? They return three double-figure scorers — CJ Massinburg, Jeremy Harris and Nick Perkins — who combined to score 55 points against Arizona.
At the MAC basketball media day, the talk was that Buffalo could be the first MAC school in 21 years to get into the top 25 and stay there.
Three developments since the Bulls eliminated Arizona:
1. They were invited to the Belfast Classic in Northern Ireland, a three-game series in late November with other top mid-major programs.
2. They were added to the ESPN lineup in made-for-TV games against West Virginia on Nov. 9 and Syracuse on Dec. 18, not to mention a Dec. 21 game on Fox Sports 1 against Marquette.
3. After averaging 2,839 fans at the UB Alumni Arena last year (capacity 6,783), the Bulls are hopeful they will almost double that in 2018-19. At the end of last year's 27-8 season, the Bulls drew crowds of 6,198 and 6,670. Now interest has multiplied.
Beating Arizona in first round has been a jinx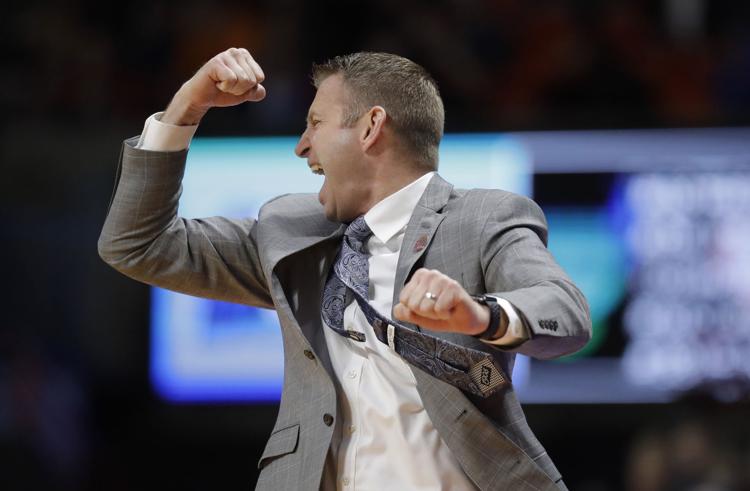 Buffalo is one of five schools to stun Arizona in a first-round game. They'll be fighting history to repeat that success. Here's how those who upset Arizona in a first-round game fared:
1992: East Tennessee State stunned No. 3 seed Arizona 87-80. A year later, the Buccaneers went 19-10 and didn't qualify for the NCAAs. It has since gone 0-5 in NCAA appearances.
1993: Santa Clara toppled No. 2 seed Arizona 64-61. The Broncos went 13-14 a year alter and have won a single NCAA game since.
1995: Miami of Ohio whipped No. 4 seed Arizona 71-62. Miami went 21-8 the next year but did not get a berth in the NCAAs. It reached the Sweet 16 in 1999 but has been to the tournament just once since then.
2016: Wichita State, seeded 11th, beat Arizona 65-55. A year later the Shockers went 31-5 — but they've gone 1-3 in the tournament since eliminating Arizona.
Pac-12 might expand to 20 conference games soon
The ACC announced it will expand from 18 conference games to 20 in the 2019-20 basketball season. That's a good move because the ACC has 15 teams. There were just too many flaws in the league schedule. Part of the move was predicated by the advent of the ACC Network.
The Pac-12 will probably follow suit in the next season or two, and expand from 18 to 20. The league has played 18 league games since Arizona and ASU were admitted to the league in 1978-79.
Each school would then miss just one home opponent and one road opponent on a rotating basis. The Pac-12 already follows that rotation in women's volleyball.
The trend to play more conference games has gained momentum.
The Big Ten, with 14 teams, will begin a 20-game schedule this season.
Here's how a typical Big Ten team, Ohio State, will handle the 20-game schedule:
1. It will begin league play Dec. 2 and play two December conference games. The Pac-10 often played two December games in the 1980s.
2. Ohio State will still have 12 nonconference games, and have made sure to avoid being unprepared for a Dec. 2 opener against Minnesota. For example, the Buckeyes have diminished its caliber of league opponents, playing UNC-Pembroke, Purdue-Fort Wayne, High Point, Samford, Bucknell, South Carolina State and Youngstown State.
3. Ohio State will miss road games against Nebraska, Indiana and Michigan, and won't play home games against Penn State, Minnesota and Wisconsin.
Missing six conference games is not a good formula, but it's still better than missing eight conference games.
Can Arizona break .500 in the Pac-12?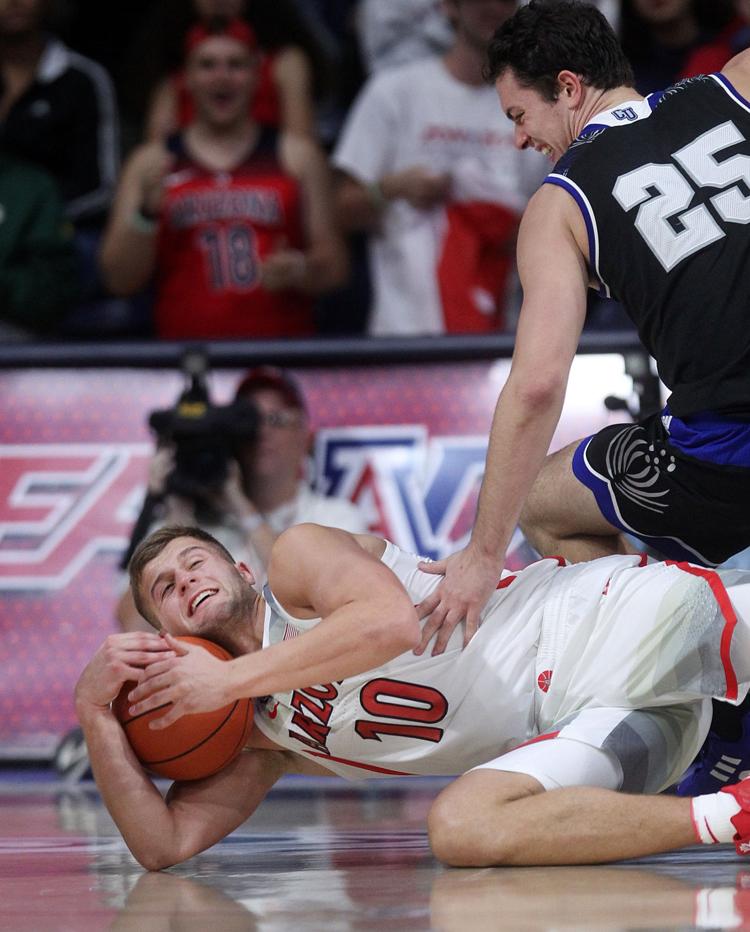 Except for the lamentable 2007-08 season under Kevin O'Neill, the UA hasn't finished under .500 in conference basketball since going 8-10 in Lute Olson's first season, 1983-84. This year figures to be a struggle to reach 9-9, and here are three reasons why:
1. The UA seems likely to be a road underdog in seven games: Oregon, Oregon State, UCLA, USC, Colorado, Utah and ASU. That would be seven losses.
2. Arizona doesn't play Washington State in Pullman. Along with a roadie at Cal, that's a walk-over road win you can put in the bank.
3. In the last 20 years, Arizona has only gone undefeated at McKale Center three times — in 2011, 2014 and 2015. Those UA teams all reached the NCAA's Elite Eight. It takes something special to survive the nine league home games, and this year Arizona is in a transition mode. If the Wildcats can go 7-2 in Pac-12 home games, it might be considered a good run. Thus, 9-9 might be a reasonably good finish.
One man's Final Four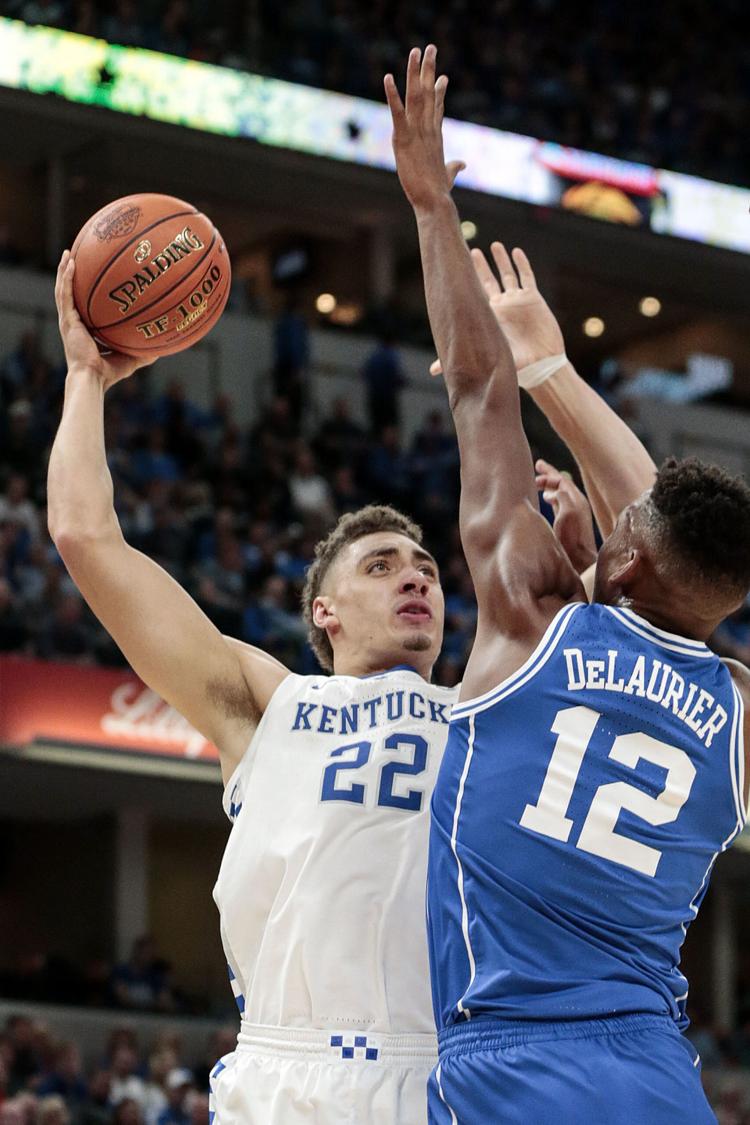 Kentucky: Stanford transfer Reid Travis makes the difference. He might've been the Pac-12 Player of the Year.
Gonzaga: It's no longer an underdog school with a fresh story. The Zags are legit.
Nevada: If the Wolf Pack can avoid Gonzaga in the West region, it has the right stuff to climb into the national championship picture. That 29-win, Sweet 16 finish last year was no fluke; three double-figure scorers return and Nevada landed McDonald's All-American recruit Jordan Brown.
Tennessee: Back from years of basketball oblivion, the Volunteers return six key players from a 26-win team.