editor's pick
special section
Greg Hansen: When Pac-12 Tournament opens play, expect the unexpected
The modern Pac-12 basketball tournament is so unpredictable that its regular-season champion has won just seven of the 16 titles and, believe it or not, the Oregon Ducks have produced more all-tournament players (21) than Arizona (17).
You want some nostalgia, 2002 to 2017? Here is my Elite Eleven:
This is a part of the Arizona Daily Star's special edition preview of the Pac-12 Tournament that will be available for purchase on news racks around Southern Arizona on Wednesday. 
Biggest upset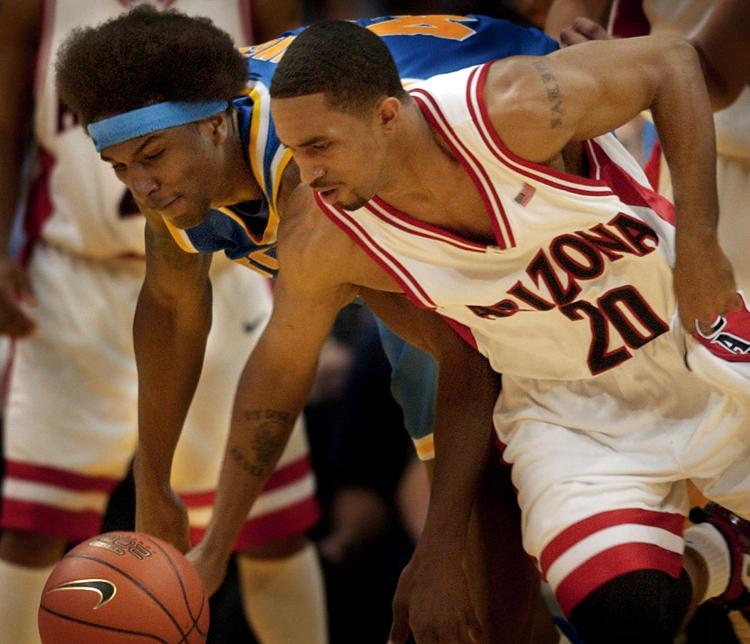 The worst UCLA team since 1942, seeded No. 8 with a 9-18 record, blindsided the nation's No. 1 team, Arizona, in 2003. How does that happen? Arizona's fearless senior point guard, Jason Gardner shot 2 from 20, including 0 for 12 from 3-point distance. The Bruins were so impressed (not!) that they fired coach Steve Lavin a week later.
Most unexpected MVP
In 2013, Oregon guard Johnathan Loyd, who had not even made the league's all-conference honorable mention list, was the tournament MVP. He averaged only 22 minutes per game, and in Oregon's first two victories, he was, shall we say, underwhelming, shooting 2 for 10. But in a forgettable finale, Loyd scored 19 points in an upset over top-seeded UCLA. What happened to Loyd? He played football for the Ducks a year later and now is part of the Nevada Desert Dogs basketball team, whatever that is.
Relentless encounters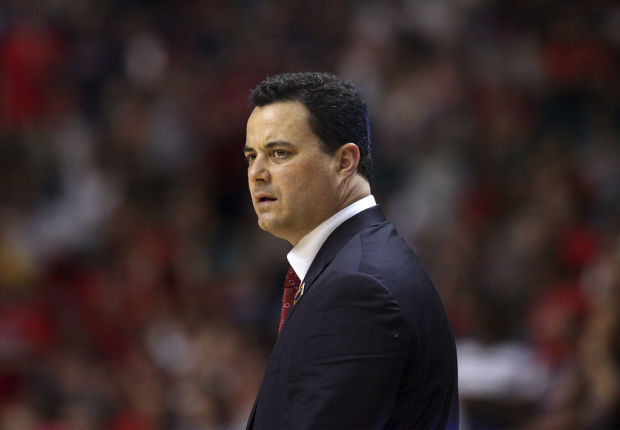 Sometimes you never get a break. Arizona has not played oft-pushover Washington State in those 16 tournaments, but has encountered UCLA eight times (losing five).
Welcome back to reality
Bobby Hurley's Arizona State Sun Devils opened the Pac-12 season ranked No. 3 in the AP poll, but when the AP released its final regular season poll Monday, the Sun Devils didn't get a vote. They finished behind Hurley's old school, Buffalo, as well as Loyola-Chicago and St. Bonaventure. That's what happens when you plummet from 12-0 to 8-10 in conference play, earning a No. 9 seed. It's not all bad news for ASU; when the league used to invite just eight teams — a practice that ended in 2006 — the Sun Devils didn't even participate in the 2004 Pac-10 tournament.
The century mark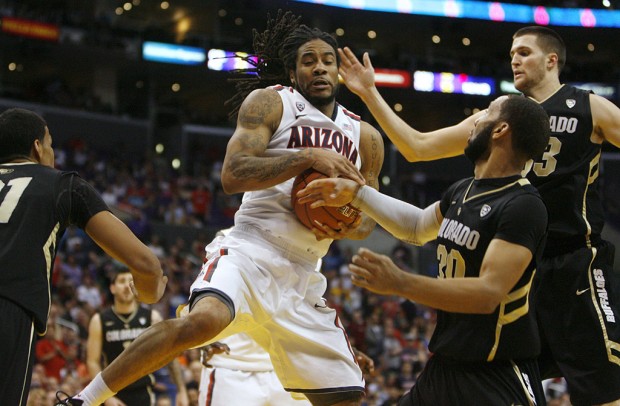 Do not expect anyone go to a Las Vegas sports book and bet on a 100-point game this week. In 136 tournament games, the only team to hit 100 was USC in a 103-78 victory over Stanford in 2002. That was the second game ever played in the modern league tournament.
'No comment'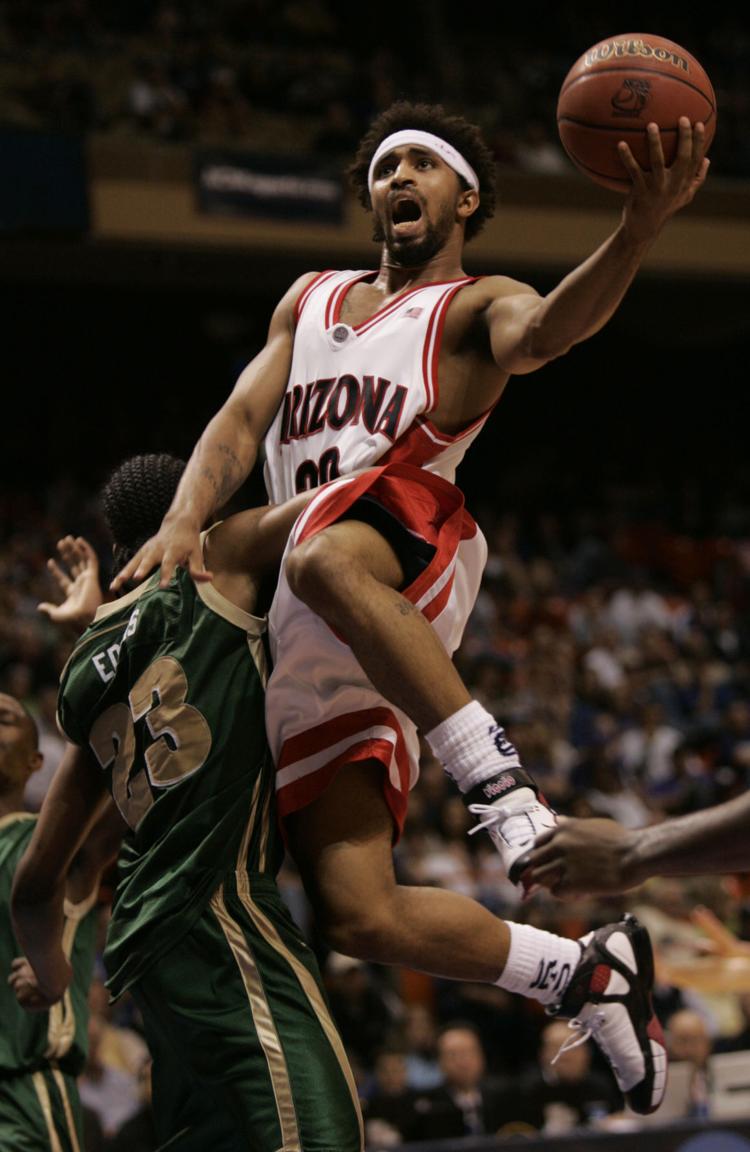 You don't have to be on the winning team, or play well for the long haul, to be the tournament MVP. In 2005, Arizona 3-point shooting marksman Salim Stoudamire shot just 7 for 16 in Arizona's two opening victories. Then, in the title game, Stoudamire had the game of his life, scoring 37 points, hitting seven 3-balls from deep, deeper and deepest. But Arizona lost to Washington. When presented the MVP award, Stoudamire chose to say "no comment" and didn't add a word.
Ayton the best since Walton? Not so fast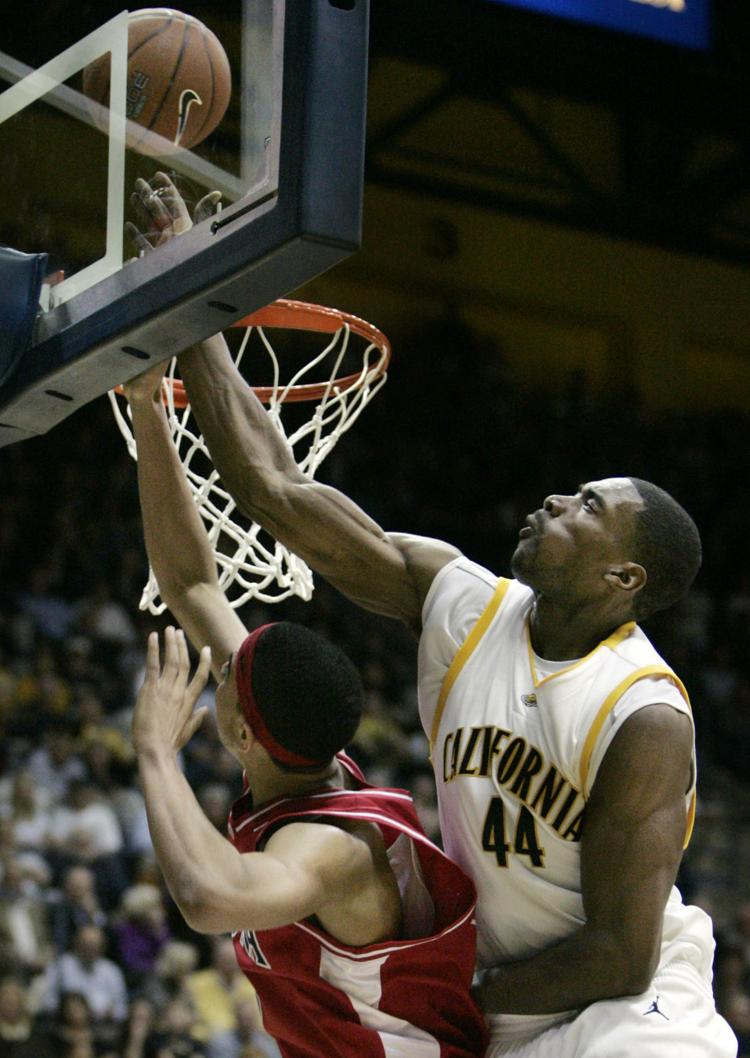 You say Arizona freshman center Deandre Ayton is a beast of a center, the league's best at his job since the Bill Walton-Lew Alcindor days at UCLA? It's unlikely Ayton will approach the feat of Cal center Leon Powe, MVP of the 2006 Pac-10 tournament. Powe scored 41 points in a semifinal against Oregon, a record until WSU's Klay Thompson scored 43 five years later. A day before Powe's 41-point game, he had a still-standing tournament record 20 rebounds against USC.
The grand stage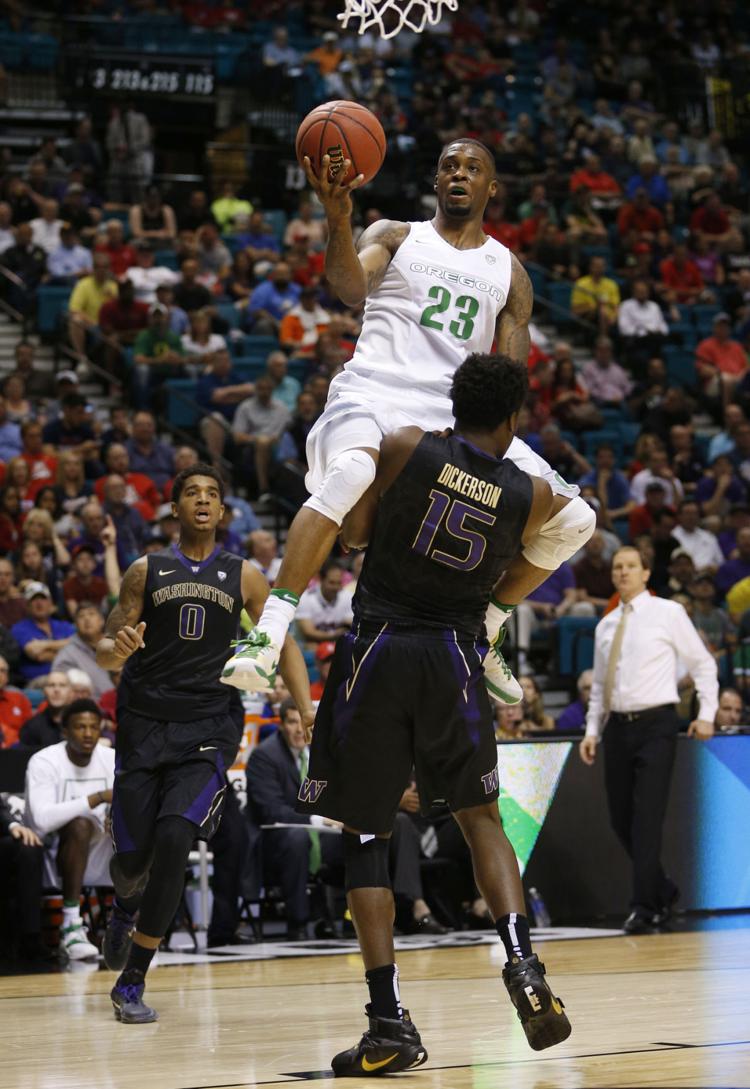 A long time ago, 1987-90, the Pac-10 tournament was held at McKale Center, Pauley Pavilion, the Los Angeles Forum and ASU's Wells Fargo Arena. The last MVPs were Arizona's Sean Elliott (twice), Jud Buechler and Matt Muehlebach. Since then, Arizona's MVPs have been Luke Walton, 2002; Stoudamire in 2005; Brandon Ashley, 2015; and Allonzo Trier, 2017. Only Oregon can top that 2002-17 list: Luke Ridnour, Luke Jackson, Tajuan Porter, Elgin Cook and Jonathan Loyd.
Well, that's anticlimactic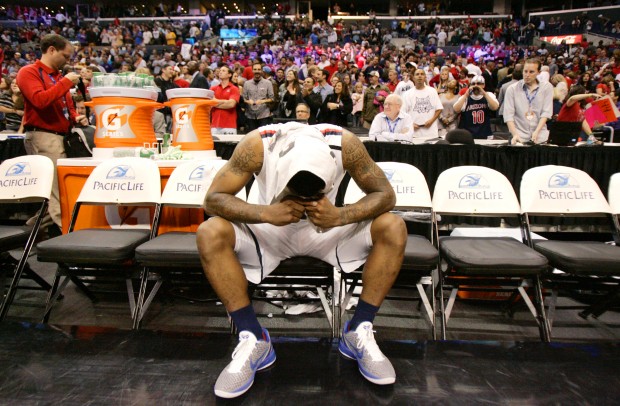 Lute Olson and Stanford coach Mike Montgomery for years voted to abstain from a conference tournament. The league required an 8-2 vote to defeat a proposal, and it wasn't until UCLA changed from "no" to "yes" in 2001 that the tournament was reestablished. It was played in the antiseptic Staples Center, 2002-11, with championship game attendance often failing to reach capacity. Its final game, Arizona-Washington, drew just 12,074 in the 18,500-seat arena.
Sixth man Harden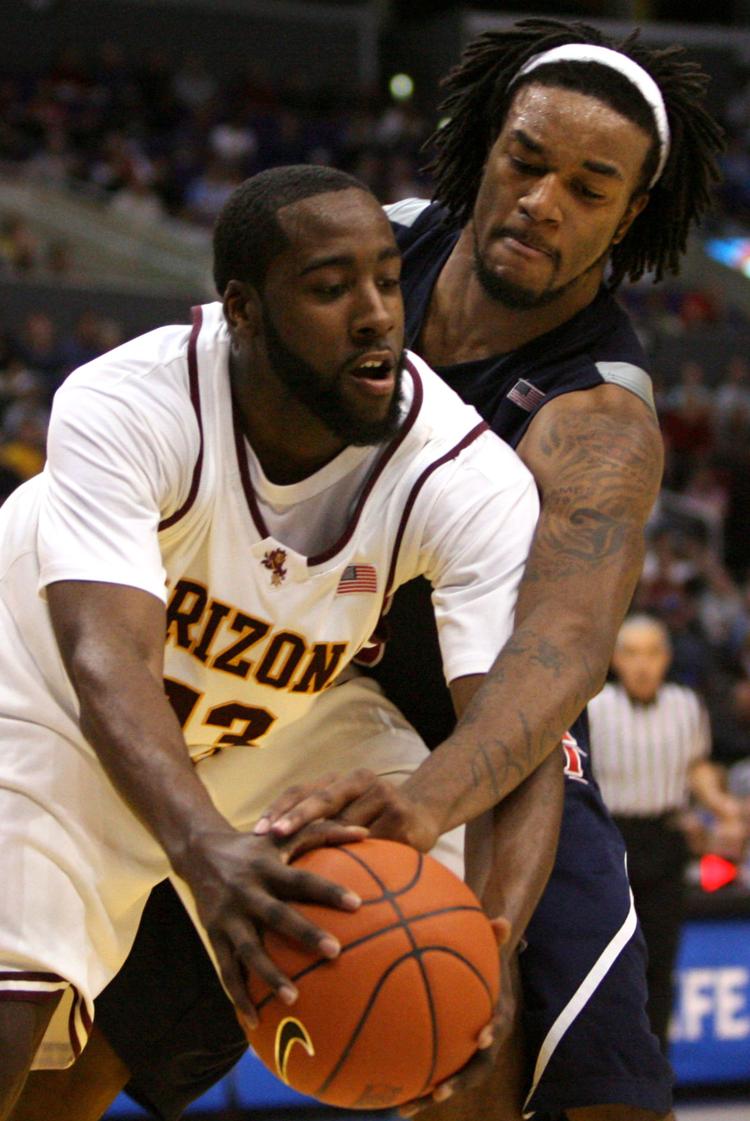 Arizona State reached the championship game once, 2009, a No. 4 seed losing to No. 6 seed USC. It is probably viewed as the most lackluster title game of the last 16 tournaments. Why? Sun Devils coach Herb Sendek actually used superstar James Harden as a secondary option. Harden was 3 for 9 and was ASU's fourth-leading scorer, with 10 points.
Best game in tournament history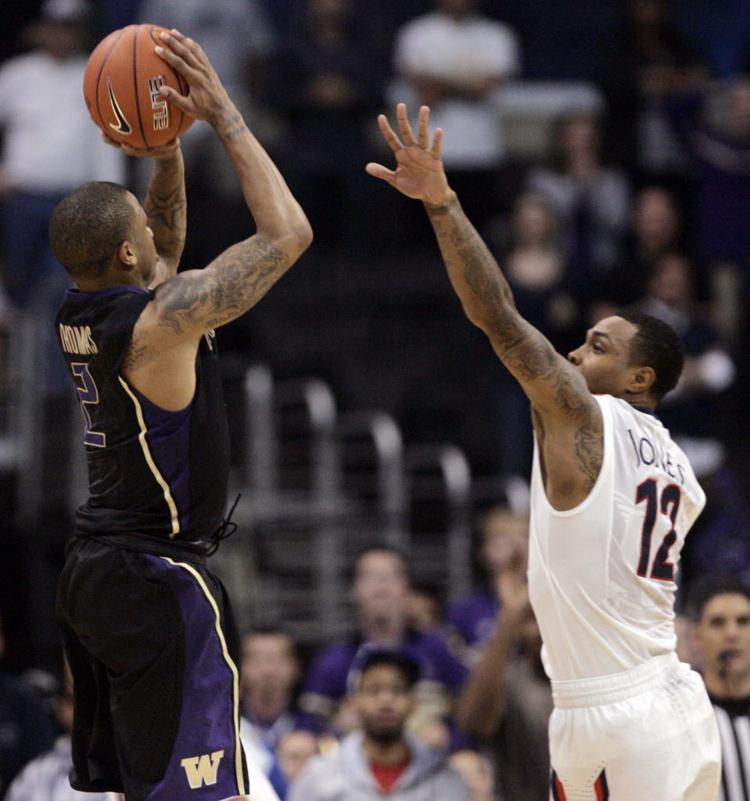 It wasn't the "He Touched the Ball" drama of 2013, when Sean Miller was assessed a costly technical foul and Arizona lost 66-64 to UCLA in a semifinal. But it is close.
The most memorable of the 136 games was the 2011 championship colossus, when Washington's Isaiah Thomas hit a step-back 3-pointer at the buzzer for a 77-75 victory over Arizona.
The game matched Miller and Washington coach Lorenzo Romar, who is now Miller's top assistant.
"One of these days when I'm not coaching anymore, I'll sit back in the rocking chair and reminisce about this game," Romar said then.
"I'll remember a lot of things about this tournament, and they're all good."
Typical of most conference tournaments, there was little carry-over.
Arizona went on to an epic run to the Elite Eight, beating Duke, one shot from the Final Four. Washington lost in a Round of 32 game when Thomas couldn't buy a basket. He scored just 12 points — and failed to make a 3-pointer — in a loss to North Carolina.
My prediction for this year? An all-Los Angeles final, USC vs. UCLA. Bruins cut down the nets.