LAS VEGAS — Arizona began Wednesday's second half by shooting 1 for 9 from the field, falling hopelessly behind a USC team that has done less with more than any team in the Pac-12 in a long time.
At a media timeout with 15 minutes 17 seconds remaining, the Wildcats gathered around Sean Miller, who, unlike the Sean Miller of previous seasons, spoke calmly — which is to say the veins on his neck weren't noticeably bulging and his blood pressure didn't race into a some type of crisis zone.
After the timeout huddle dispersed, the coach took a long hit off a bottle of water — chugging is a word that comes to mind — until it was upside down and empty. He dropped the bottle to the floor and took a seat.
The season was over, as empty as Miller's water bottle, one that had figuratively been running dry for nearly three months.
The Trojans won 78-65 and a few minutes later USC coach Andy Enfeld said "we beat a very good team."
That seemed to be the reaction through Arizona's Pac-12 season, as opposing coaches from Colorado to Washington and Arizona State put an exclamation point on a victories over the Wildcats with similar platitudes of (a) "we beat a great program or" (b) "they have a lot of great players."
On Wednesday Enfield said: "They have players at every position who can hurt you."
But they don't, they didn't, and the one man who knew that more than anyone was Miller.
"We ended about where I thought we would be, 17-15," he said in a quick and uneventful media session.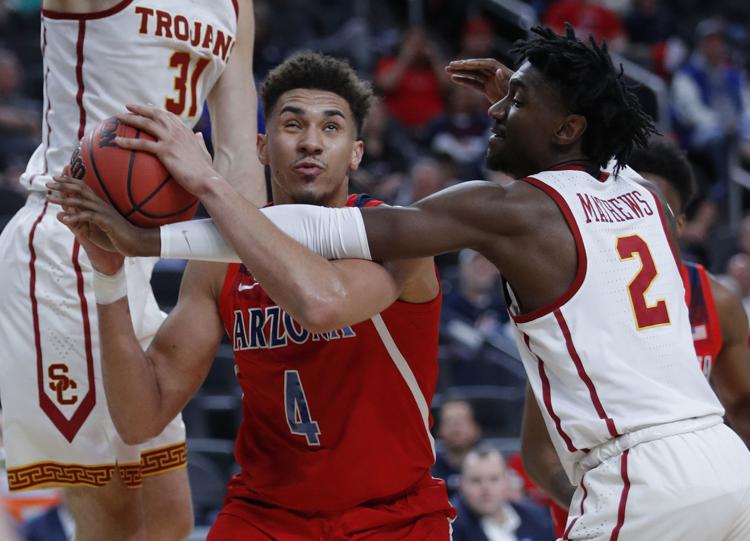 But even after a 3½-month struggle, Arizona's reputation seemed to belie the reality. The Wildcats weren't ever good in 2018-19. Not in November. Not at any time.
Through games of Tuesday, long-proud Indiana was 17-14, Xavier 16-15, Butler 17-14 and Florida 17-14, but those haywire seasons didn't seem irregular, or to draw much comment across college basketball's landscape.
It has been Arizona's plunge into averageness that didn't seem to register until Wednesday. Now we all know it wasn't a fluke, after all.
"In terms of these guys' intentions and trying to do the best they could — at the end, that's what you judge yourself in," said Miller.
Miller won't get a vote in any Coach of the Year poll, but he should be credited for investing into the hand he was dealt — even if he is undeniably the man responsible for that less-than-potent hand. Rather than treat the 17-15 Wildcats as unwelcome strangers, one that didn't deserve anyone's respect — one that he couldn't wait to unload — Miller became a consistent defender of his team's dignity.
"I'm incredibly proud of the team we have right now at Arizona," he said.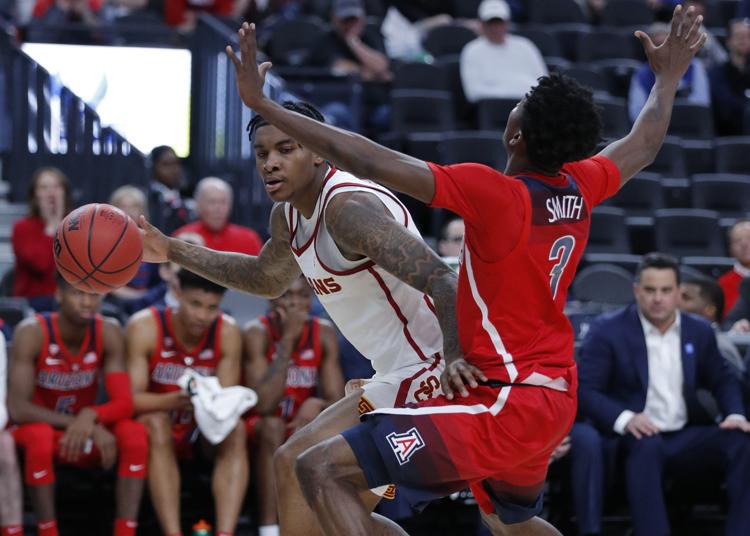 Not a lot of coaches, especially those who have made a living in the Top 25, would do that.
Almost nobody noticed, but with 1:15 remaining and Arizona trailing by 15, Miller replaced senior grad transfers Ryan Luther and Justin Coleman in a moment meant to honor them rather than to run from what their team had failed to accomplish.
Miller stood and shook both of their hands, with meaning. It was one of the better moments in an Arizona season with few of them.
It was a Miller we've not seen at Arizona, a warmhearted caretaker of what was probably the school's least successful team since 1983. If college sports are meant to be about the process — about the care and obligation to do the right thing for student-athletes — this season created a higher standard for putting the players first.
In that regard, Arizona didn't end the season with a loss.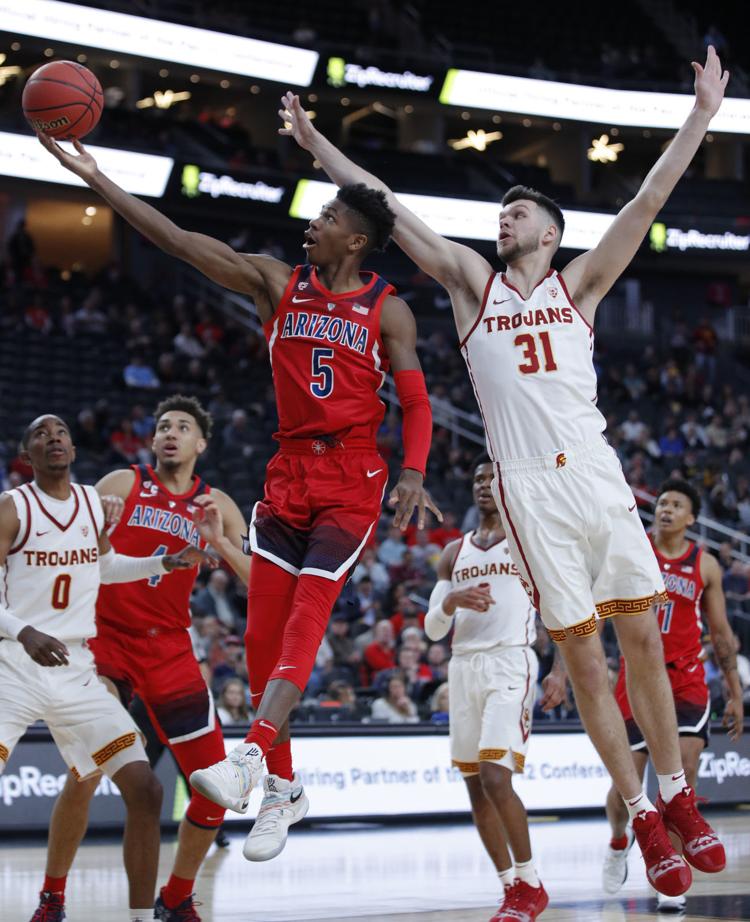 Look, there's a reason Chase Jeter rarely got off the bench when he played at Duke. There's a reason Justin Coleman was playing in a league against Mercer and The Citadel last season. And there's a reason Ryan Luther played for an 0-18 ACC team a year ago.
Those young men were the leaders of this 17-15 team. There's a reason that dozens of NBA scouts didn't occupy seats at McKale Center for the first time in 35 years.
This was, at best, a 17-win team. Miller parked it in the garage with exactly 17 wins.
After Wednesday's game, Arizona dropped to No. 100 in the Kenpom.com rankings. That's behind No. 96 Grand Canyon University and No. 98 Akron. That's a neighborhood unfamiliar to Arizona basketball.
But remember this: In Miller's first Arizona season, 2009-10, the Wildcats also lost 15 games, finished No. 87 in Kenpom's figures, and had gone what seemed like forever, five years, without challenging for a Pac-10 championship.
A year later they were Pac-10 champs, one shot from the Final Four.