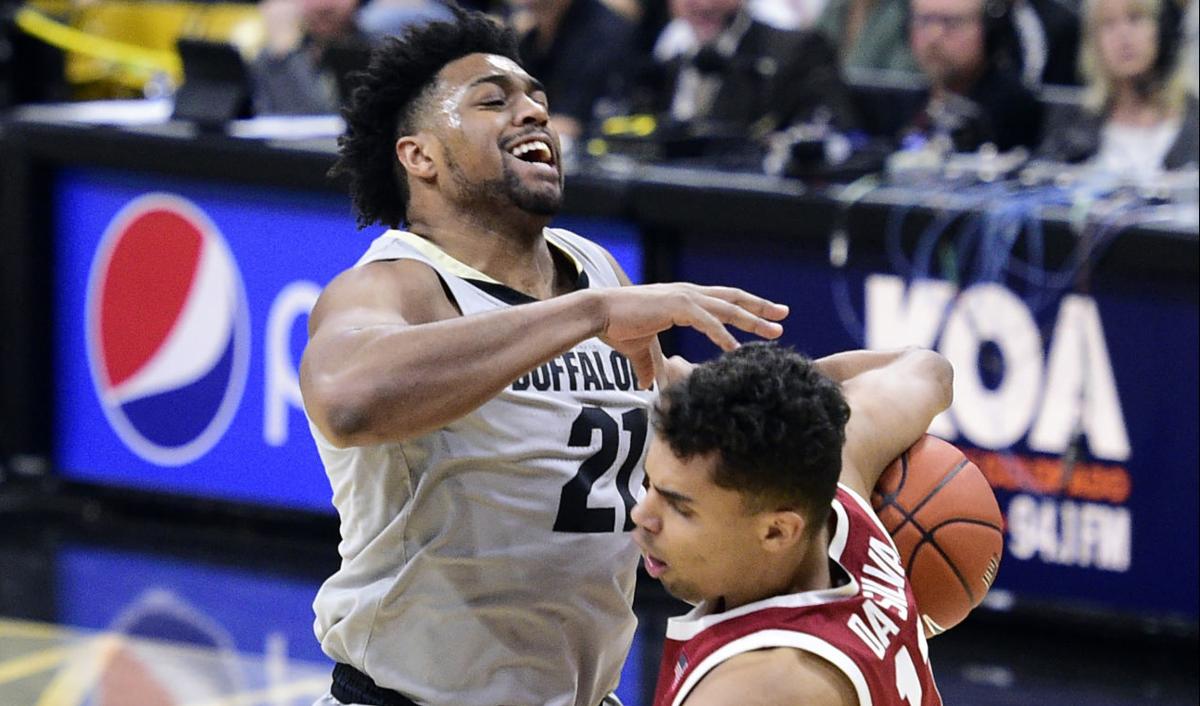 Thanks in part to a rough Oregon trip, a 22-point meltdown at ASU and now a mind-numbingly bad shooting performance against UCLA, Arizona has been playing .500 basketball since Dec. 7, when it was 9-0.
But no matter how bad things look at times, the Wildcats, and everyone else in college basketball, received some perspective last Saturday in Boulder, Colorado.
During Colorado's 81-74 win over Stanford at the CU Events Center, 265-pound Buff center Evan Battey appeared to inadvertently pin his elbow against the head of Stanford's Oscar da Silva as they fell together while crossing the baseline.
Both initially hit the floor hard, but when Battey sat up, he looked over to see da Silva lying motionless, blood dripping from his head.
A stroke victim just two years ago, Battey then put his head in his hands and started crying. While da Silva is now expected to recover fully, nobody knew it at the time.
"It's all emotion," Battey said in the postgame press conference, his voice still shaky. "I just saw his reaction, I saw the way he was landing, and I just broke down."
Accidents happen in basketball, Colorado guard McKinley Wright said, but that didn't make it any easier to watch.
For him, for Battey. For anyone, really.
"I've known Evan for three years now and dude's got the heart of anybody I ever met, including my family," Wright said. "He didn't do it on purpose at all. It was emotional because I looked over and saw Oscar's head bleeding and his eyes started to roll back. I didn't know what happened, so I just got down on my knee and said a prayer."
Wright said Colorado coach Tad Boyle asked him to give a group prayer to both teams. That led to a strikingly unusual move that became a national story over the weekend, with the Buffs and Cardinal players locking arms around each other on the court.
"We just all prayed and wished for the best," Battey said.
Stanford's Jaiden Delaire said he thought it was "pretty cool that the other team showed a lot of affection, a lot of emotion when Oscar went down," and Wright said Stanford coach Jerod Haase then asked for both teams to keep playing hard.
So they did, and Colorado pulled out its seven-point victory after trailing by 16.
Afterward, Haase said da Silva would be fine, at least at some point. Stanford posted on Twitter on Sunday that da Silva was doing well and was continuing to go through testing with its sports medicine staff.
Stanford said a timeline for da Silva's return to the court would be provided later and on Monday a school spokesman told the Star that there was no further update available. But a concussion-related protocol suggests da Silva will be out at least a week, meaning he probably won't play Saturday against Arizona.
The Wildcats first have a Thursday game at Cal, which is only 10-13 overall but is 4-1 in Pac-12 games played at home, losing there in conference play only to Oregon by five points on Jan. 30.
Their story is much different on the road, and the Bears will be coming home off dispiriting losses at Colorado (71-65) and Utah (60-45).
On Saturday at Utah, the Bears struggled to shoot much like the Wildcats did when they shot 25.4% against UCLA. Cal shot just 32 percent from the field, including a 28% percent mark in the second half.
"This team has struggled for a couple of years, and now we've promoted this story to the fact that we can't win on the road," said Cal coach Mark Fox on Saturday, according to the Cal Sports Report. "You can't win on the road until you become a good team, and we're in the process of becoming a good team.
"Tonight we didn't play well, but our kids don't need that monkey on their back. We're just trying to scratch out as many wins as we can. I didn't coach them well enough to get that done, but hopefully we can learn some lessons from tonight and get better."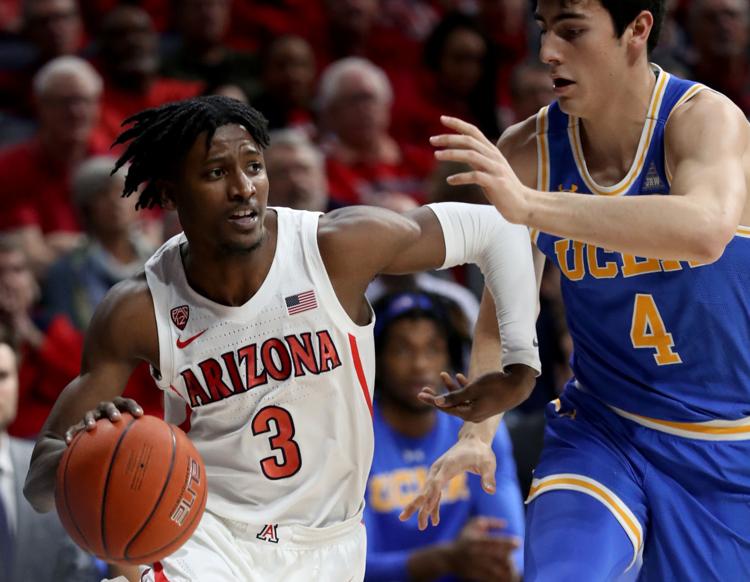 Rim shots
• The Wildcats dropped out of the AP Top 25 poll for the third time this season Monday. UA also dropped out on Jan. 13 after being swept in Oregon and on Jan. 27 after losing at ASU. The Wildcats received the 30th-most overall points in this week's poll.
• Arizona slipped to 15 in Kenpom, 33 in Sagarin and 10 in NET ratings.
• Washington State's CJ Elleby picked up the Pac-12's Player of the Week award after a dominant performance in the Cougars' 79-67 home win over Washington. Elleby had 34 points, 10 rebounds and three blocks while hitting 6 of 9 3-pointers.
• Utah center Branden Carlson was named the conference's Freshman of the Week after posting 15 points, 10 rebounds and eight blocks in the Utes' 64-56 win over Stanford.