Steve Kerr played for Lute Olson, teamed up with Michael Jordan and coaches Stephen Curry. 
Wednesday, he had the distinction of drawing the ire of a United States president. 
President Donald Trump took aim at Kerr, the Arizona Wildcats great now coaching the Golden State Warriors, when asked about the ongoing drama  between the NBA and China. Kerr had mostly demurred when asked about the topic earlier in the week. 
"I watch this guy Steve Kerr. He was like a little boy, he was so scared to be even answering the question," Trump said in a news conference. "He couldn't answer the question. He was shaking, 'Oh, I don't know.' He didn't know how to answer the question. And yet he'll talk about the United States very badly." 
The NBA-China drama began Monday, when Houston Rockets general manager Daryl Morey tweeted his support of pro-democracy protesters in Hong Kong. Chinese officials hit back, removing Thursday's Shanghai exhibition game between the Lakers and Nets from Chinese television and issuing a sharp rebuke to the NBA. 
Kerr, arguably American sports' most socially conscious coach, called it "a really bizarre international story and a lot of us don't know what to make of it" but said little else about China or the NBA. 
"It's something I'm reading about, just like everybody is," he said. "But I'm not going to comment further than that.
"What I've found is that it's easy to speak on issues that I'm passionate about and that I feel like I'm well-versed on. And I've found that it makes the most sense to stick to topics that fall in that category. So, I try to keep my comments to those things. So, it's not difficult. It's more … that I'm trying to learn."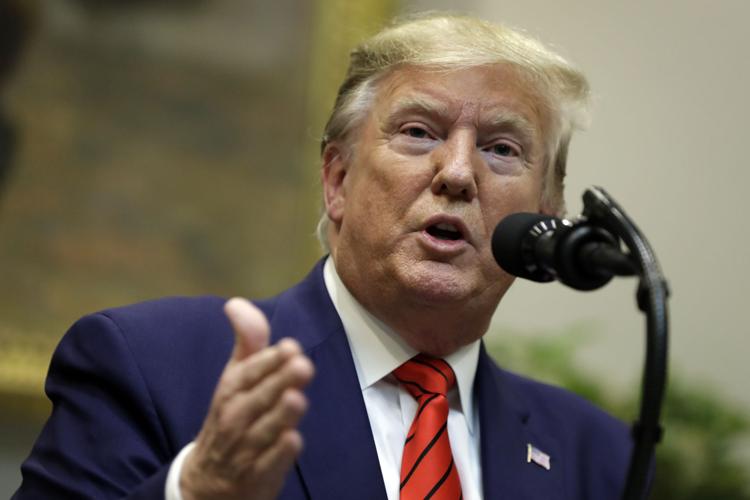 Trump also criticized San Antonio Spurs coach Gregg Popovich for not taking a tougher stance.
"He didn't look quite as scared (as Kerr), actually," Trump said. 
Kerr and Popovich have both been frequent critics of the president in recent years. Supportive fans have started a tongue-in-cheek "Popovich/Kerr 2020" presidential campaign, complete with T-shirts. 
NBA commissioner Adam Silver has chosen his words carefully to this point when it comes to China, defending the right of Morey — who sent the tweet, now deleted yet still causing major problems — to freedom of expression. Silver also said the league is apologetic over the disharmony caused by Morey's tweet but stopped well short of apologizing for the tweet itself.
Morey attempted to clarify his position in subsequent tweets, which some, including Brooklyn Nets owner Joe Tsai, the Taiwanese-Canadian co-founder of Chinese e-commerce giant Alibaba, considered an apology.
But the only true apology so far came from Rockets star James Harden, the 2017-18 NBA MVP who tried to fix things by insisting, "We love China."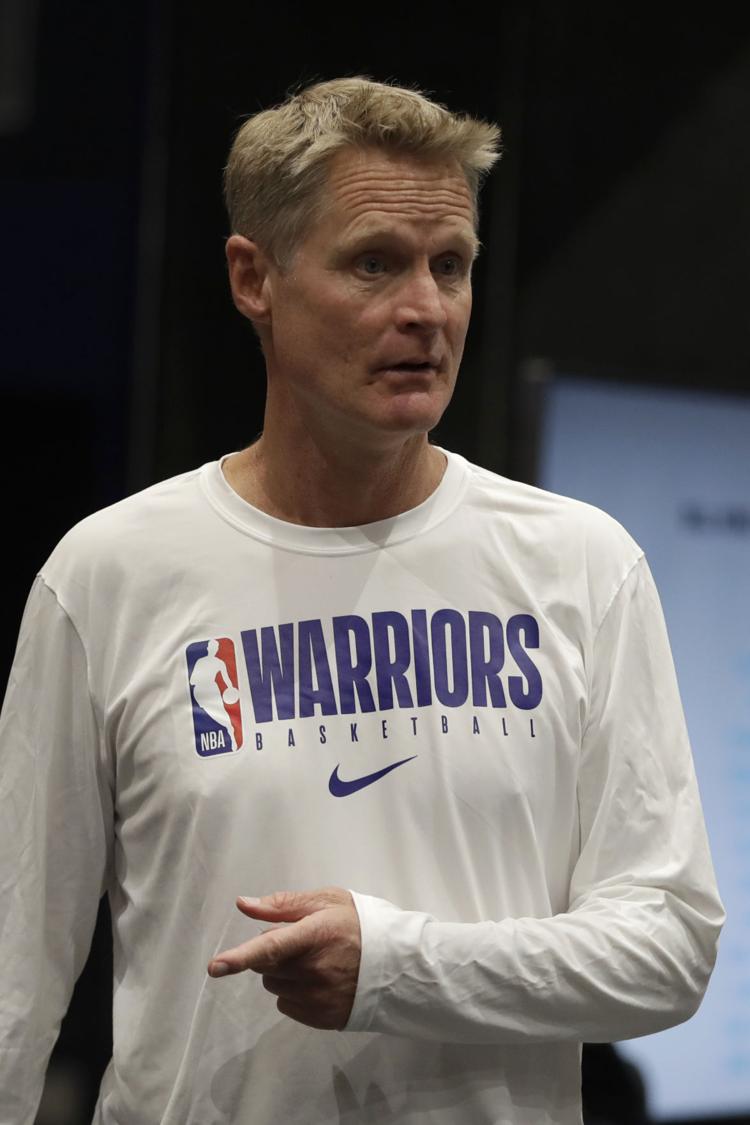 Clearly, that wasn't enough.
The NBA's ties to China go back at least 30 years, from when then-Commissioner David Stern opened a fledgling office in Hong Kong with a bare-bones staff and struck a deal to show games to Chinese viewers on a tape-delay basis.
The game's popularity in China has soared since. Many top NBA players visit every summer to promote footwear and apparel, usually greeted by huge crowds of adoring fans. The typically cited numbers are that 300 million Chinese play basketball and 500 million watch the NBA.
Now those carefully cultivated and highly lucrative ties have been thrown into jeopardy.
"As to what the NBA should say and do next, I believe it knows better than anyone else," Chinese Foreign Ministry spokesman Geng Shuang said.
Includes information from The Associated Press.