The FBI raided Book Richardson's house before 6 a.m. last Sept. 26. A year later, we look at some of the effects the federal investigation has had on the Arizona basketball program.
It's been a year since FBI bombshell rocked Richardson and UA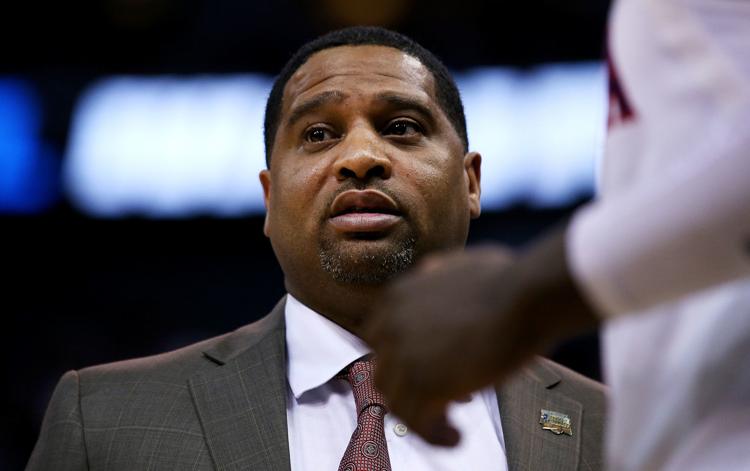 In the year since FBI agents showed up to Book Richardson's house with a battering ram, the former Arizona assistant basketball coach has cried, withdrawn to his darkened bedroom, and felt that UA officials abandoned him, his wife says.
"He feels like he was deemed guilty and just thrown out with the trash before he was indicted, before it went to trial," Erin Richardson told Stadium in a video interview posted Wednesday, the one-year anniversary of her husband's arrest on federal bribery and fraud charges. "He feels like they just wanted to wash their hands of him, (like) 'Let's just get rid of that and go about business.'"
The FBI raided Richardson's house before 6 a.m. last Sept. 26, and news of the federal investigation into college basketball became public hours later. UA coach Sean Miller and his players have consistently declined to speak about Richardson and the investigation since, with Miller usually saying he is focused on his team.
But the last year has not been business as usual for the Wildcats.
Here's why:
1. The Wildcats underachieved.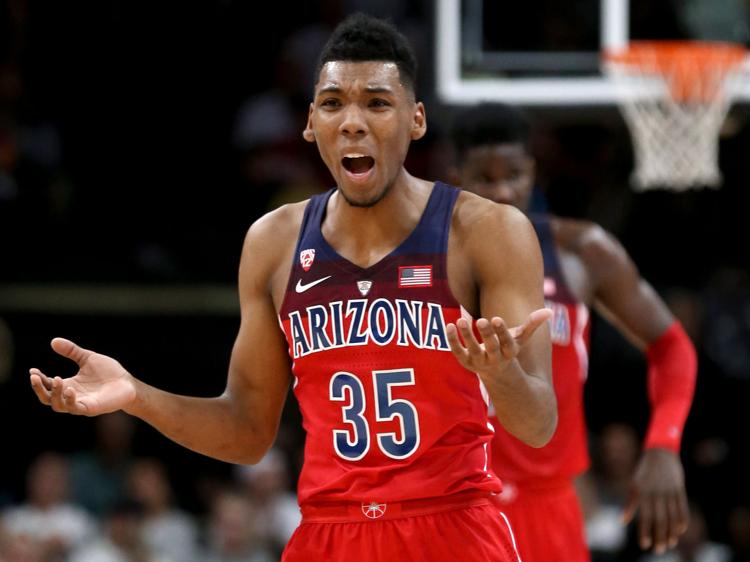 It's impossible to directly connect the investigation's effects to the UA's on-court performance. But the fact is that the Wildcats were the No. 3 team in The Associated Press' preseason Top 25 poll and considered a Final Four contender before last season began.
While Arizona managed to win the Pac-12 regular-season and tournament titles, it went 0-3 in the early season Battle 4 Atlantis and was blown out by 13th-seeded Buffalo in the first round of the NCAA Tournament.
The Wildcats were at almost full roster strength, except Rawle Alkins missed 12 games because of a broken foot and related issues while Allonzo Trier missed two because of a positive PED test.
However, the UA was down one assistant coach all season. While Richardson's absence also cannot be directly linked to the Wildcats' record, he was a popular figure known for his outgoing personality.
Both sides kept their distance. Erin Richardson told Stadium that then-associate head coach Lorenzo Romar was the only UA staffer to speak with her husband — she said Romar told Richardson he was praying for him — while Richardson steered clear of the UA players.
"The hardest part initially was (for him) not to be able to talk to the U of A players," Erin Richardson said. "Not being able to explain to them, 'Listen, I didn't abandon you. I never wanted this to happen.' He couldn't talk to them. He couldn't tell his side and that's the part that's really burning him up."
2. The recruiting class was damaged.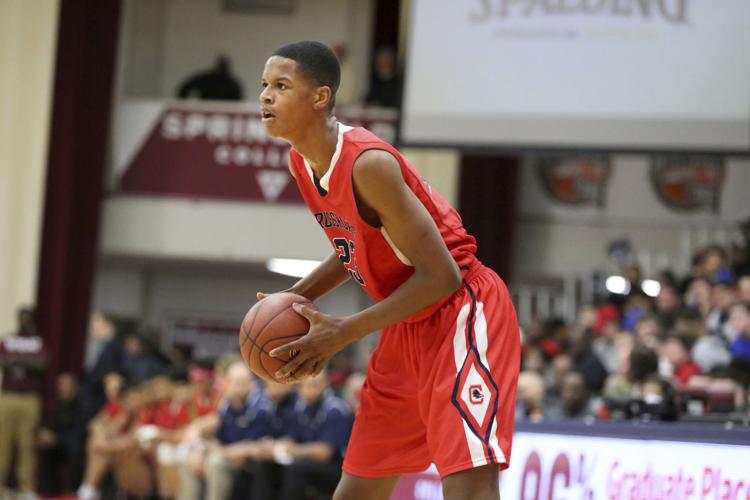 Arizona was building toward a potential top-3 recruiting class when the investigation became public, with five-star guard Jahvon Quinerly having committed and several other five-star prospects putting Arizona on their lists of finalists.
But within a month of the investigation going public, Quinerly decommitted, later choosing Villanova. UA also dropped out of consideration for five-star targets such as Nassir Little (North Carolina), Bol Bol (Oregon), R.J. Barrett (Duke) and Simi Shittu (Vanderbilt).
Four-star forward Shareef O'Neal decommitted in February, after ESPN reported that Miller had discussed a pay-for-play scheme. Arizona managed to hang on to its third fall commit, guard Brandon Williams, who decommitted in March but re-committed in May. But Miller still had to scramble to fill his roster for 2018-19, having also lost all five starters to graduation or early pro departures.
Miller eventually pulled in five total recruits: Williams, grad transfers Ryan Luther (Pitt) and Justin Coleman (Samford), European forward Omar Thielemans and Southern California wing Devonaire Doutrive.
The Wildcats now have 12 scholarship players, counting former walk-on Jake DesJardins. The team has been picked to finish sixth in the Pac-12, according to a straw poll Miller said the league's coaches held in May.
3. Miller went missing.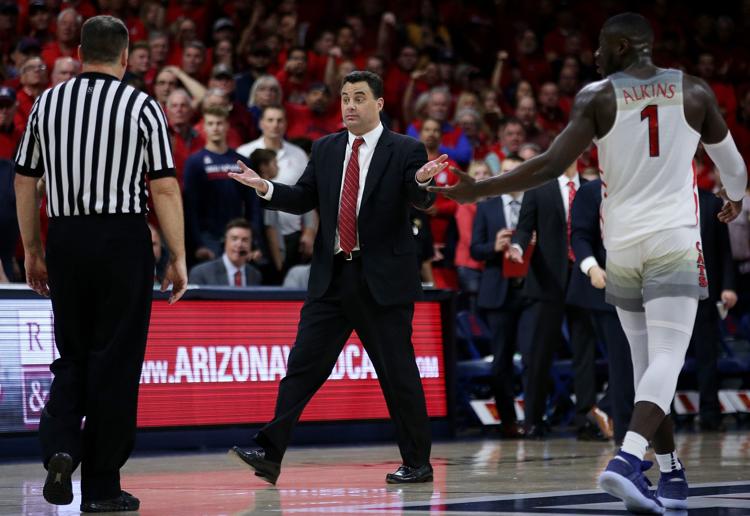 The ESPN report on Miller was thrice-corrected, and the coach has vehemently denied the story's allegations. But it resulted in Miller sitting out UA's Feb. 24 loss at Oregon. O'Neal decommitted a day after the report was published and, unlike Williams, never returned, choosing to play instead at UCLA.
After the Oregon game, Miller spent four additional days away from his team while Romar took over the Wildcats. Miller returned on March 1, after UA president Robert Robbins and athletic director Dave Heeke issued a joint statement saying they asked him "direct and pointed questions" about ESPN's report. He then led to the UA to a win over Stanford in McKale Center.
The Athletic reported Wednesday that during that period Miller "provided extensive material, including phone and bank records, to Arizona's administration and lawyers so they could conduct an investigation." The school also considered some information collected by federal investigators, The Athletic said, and ultimately decided it enough to allow Miller to keep coaching.
4. Richardson went into hiding.
Richardson was suspended after his arrest, and then fired in January, while disappearing from public life.
He spent much of his time in a darkened bedroom, his wife said, and realized the gravity of his situation. He faces a maximum penalty of 60 years in prison and a $1.5 million fine.
"This is serious and he's always been a person that instead of crying he finds a way to laugh," Erin Richardson told Stadium. "But now this is forcing him to say, 'You know what? This is real life. I can't laugh my way out of this one. I'm gonna have to face this and I'm going to have to deal with it.'
"But he knows he has his family. And we are going to get through this if we gotta die trying. There's no giving up."
Richardson's attorney, Craig Mordock, said he's remained in regular contact with Richardson. In June, Mordock flew from his Louisiana home to visit Richardson in Tucson.
"We're looking forward to clearing his name," Mordock said Wednesday. "At the end of the day, nothing has really changed since Sept. 26, 2017. Book is not guilty of any crime."
5. It was more than just basketball, again.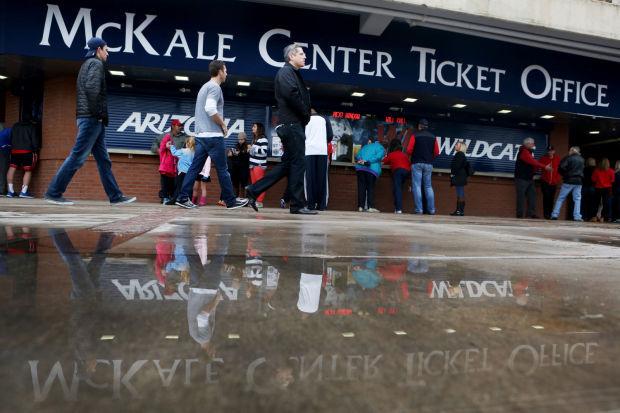 The federal investigation meant the Wildcats had to play a third straight season with a cloud over them. Forward Elliott Pitts sat out for over a month of the 2015-16 season for unspecified reasons. The university suspended Pitts after finding him guilty of sexual misconduct and other infractions of student behavioral rules, though he was not charged with a crime.
Trier missed three months of the 2016-17 season for what the UA said were unspecified reasons. Miller later acknowledged that Trier's 19-game absence was a result of a positive PED test.
Last season, the Wildcats dealt with Richardson's arrest and a second suspension to Trier. Trier missed February games while he appealed the ruling, and was allowed to play following a Feb. 22 clean urine test.
It's unknown so far if the Wildcats will face a fourth season of distractions. Sophomore forward Ira Lee faces an Oct. 19 court date after in his ongoing DUI case. Court hearings resulting from the federal investigation will begin Monday, with former Adidas reps Merl Code and James Gatto scheduled to stand trial along with agent Christian Dawkins. Dawkins' co-conspirator, Munish Sood, pleaded guilty to bribery and conspiracy charges late last month.
Richardson, along with fellow ex-assistant coaches Tony Bland (USC) and Lamont Evans (Oklahoma State), is scheduled for trial April 22.