Here are 5 ways the NCAA rules changes affect Arizona, investigations
The NCAA announced sweeping rules changes in August that may alter the landscape of recruiting in college basketball, and likely will move along any investigations into Arizona and programs caught in the ongoing FBI probe.
Rules changes mean UA could learn sooner if it faces penalties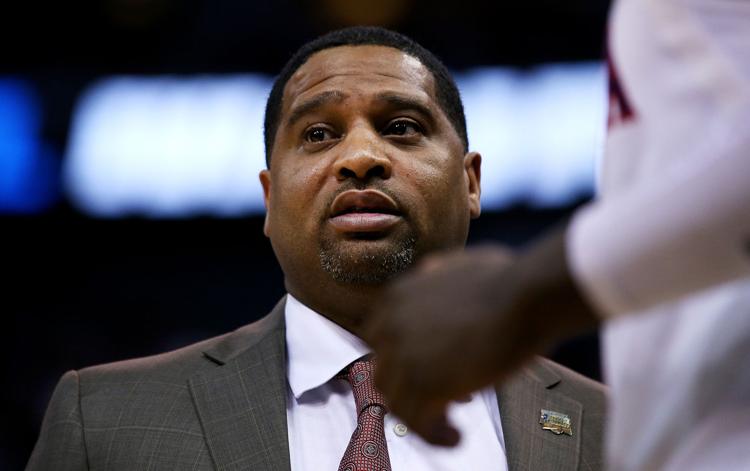 As part of sweeping changes into college basketball announced in August, the NCAA effectively cleared investigators to move ahead with cases involving Arizona and other schools implicated in the ongoing federal investigation.
On a webpage entitled "Committed to Change," the NCAA said investigators can accept "information established by another administrative body, including a court of law, government agency, accrediting body or a commission authorized by a school."
As a result, Arizona might learn sooner if it will face NCAA punishment as a result of any allegations in the federal complaint, including a statement that then-assistant coach Book Richardson accepted $20,000 in bribes and gave some of the money to a recruit who later committed to the Wildcats.
The NCAA also said it will now allow players to seek agents' advice and return to school if not taken in the NBA Draft, while also requiring schools pay for basketball players' tuition, books and fees if they return to get a degree as long as they initially spent two years at the school.
Those moves were some of the many resulting from recommendations of the Commission on College Basketball that was formed after federal investigators made their complaint public on Sept. 26, 2017. The federal complaint resulted in the arrest of Richardson and five other figures in and around college basketball.
"These changes will promote integrity in the game, strengthen accountability and prioritize the interests of student-athletes over every other factor," NCAA president Mark Emmert and other NCAA leaders said in a statement. "It's on us to restore the integrity of college basketball and continue to improve the interests of all student-athletes. They deserve nothing less."
Arizona athletic director Dave Heeke was unavailable for comment, and UA coach Sean Miller could not be reached for comment. But Heeke told the Star in April that he supported the commission's recommendations.
"I believe we're at a point of time where we need to closely examine the sport of college basketball," Heeke said. "This is another step forward in addressing some really problematic issues in the sport."
The changes drew widespread reaction on social media, much of it positive over the changes benefiting athletes but also many doubts that amateurism itself was not addressed. The NCAA's new plan does not include paying players.
"This is largely meaningless window dressing," ESPN college basketball analyst Jay Bilas tweeted.
Regardless, the rules changes will force schools to operate differently. Here are five ways Arizona's basketball program will be affected:
1. The NCAA's investigation into Arizona and other programs can move forward.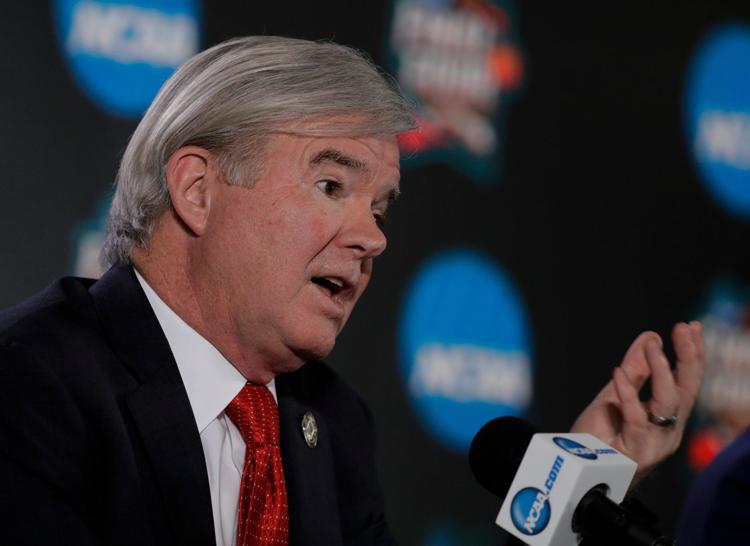 The NCAA was expected to largely wait until after the federal cases made their way through the legal system before issuing sanctions. That meant essentially freezing the status of Arizona and other schools involved.
But now, investigators have been empowered to take the federal complaint information and use it as evidence. (In the past, the NCAA corroborated all information on its own.)
Federal investigators say Richardson took $20,000 from agents, some of which he kept for himself and "some of which he appears to have provided to at least one prospective high school basketball player" in order to land that player at UA. Records indicated the player was New Jersey guard Jahvon Quinerly, who committed to Arizona in August 2017 but backed out in the wake of the federal complaint. Quinerly is now enrolled at Villanova.
The complaint also quoted agent Christian Dawkins saying that an Arizona player on last season's roster had already been paid. Dawkins was also quoted as saying he had a friendly relationship with UA coaches.
While there is no rule against an agent having a friendly relationship with college coaches, several attorneys who have worked for schools on NCAA cases told the Star last fall that failure-to-monitor violations could be brought if an agent's presence around the program led to the payment of players. Arizona could face further sanctions if the NCAA, citing the federal complaint, determines that a player from last year's roster had been paid.
In 2000, the NCAA determined that Arizona star Jason Terry accepted over $11,000 total from agents during his junior and senior seasons. As a result, Arizona was forced to vacate its 1999 NCAA tournament appearance.
2. Undrafted players can return to school.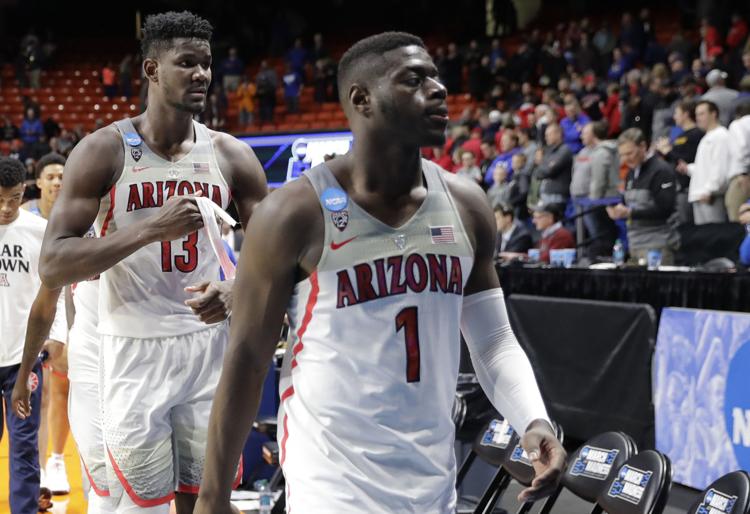 Players can now participate fully in the predraft process and, if they aren't taken, tell their athletic director by 5 p.m. the Monday after the draft that they would like to return to school.
In theory, the rule change is a nightmare for coaches like Miller — even though it could mean getting a talented player back on the next season's roster. Miller would, in theory, have to hold one of his scholarships open for that player until nearly July, making it extremely difficult to find a high-level replacement in the event that the player is drafted or chooses to play professionally overseas.
In reality, Arizona's NBA prospects won't be on the fence that long.
Five UA players — Brandon Ashley (2015), Kobi Simmons (2017), Chance Comanche (2017), Rawle Alkins (2018) and Allonzo Trier (2018) — have turned pro early only to be passed over in the NBA Draft.
All five signed with agents, however, and made it clear they would not return no matter what happened. (Alkins tested the draft in 2017 and opted to return to school by what was then a late-May deadline.)
The introduction of two-way contracts between the NBA and the G League offer another incentive for players to stick in the pro game, since they can earn between $75,000 and $275,000 depending on the amount of time they spend in the NBA.
Simmons, Alkins and Trier have all signed two-way deals, while Ashley has split time between the G League and Europe. Comanche spent last season with the G League's Memphis Hustle.
3. Players can seek agents' help.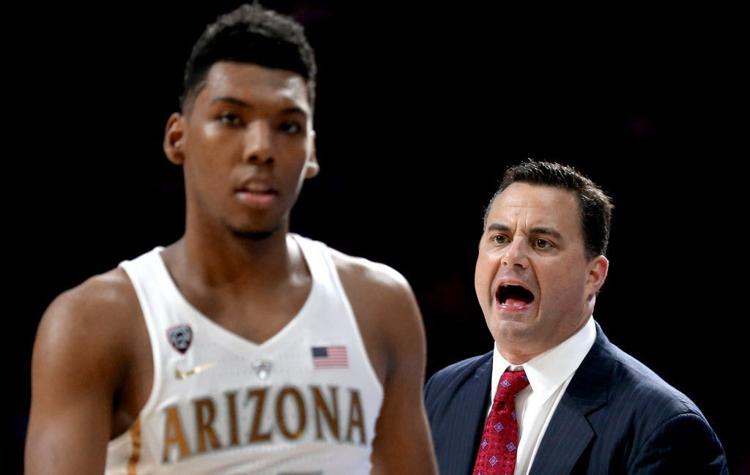 Miller and his staff help guide players considering a jump to the NBA by compiling information about their draft potential. The NCAA is now allowing players to seek representation from agents, too, as long as they request formal evaluation from the NBA's Undergraduate Advisory Committee.
High school players will be able to do the same, if and when the NBA allows them to jump directly to the NBA. There's a catch: The high-schoolers must be designated as "elite senior prospects" by USA Basketball. It is unclear how foreign players such as former UA stars Lauri Markkanen and Deandre Ayton would be evaluated.
Agents will be allowed to pay for meals and transportation if they are related to the athlete's agent selection process.
However, the NCAA said agents must be certified by an NCAA program "with standards for behavior and consequences for violations." All agreements with agents must also be terminated when an athlete enrolls in or returns to school.
4. Recruiting will get trickier.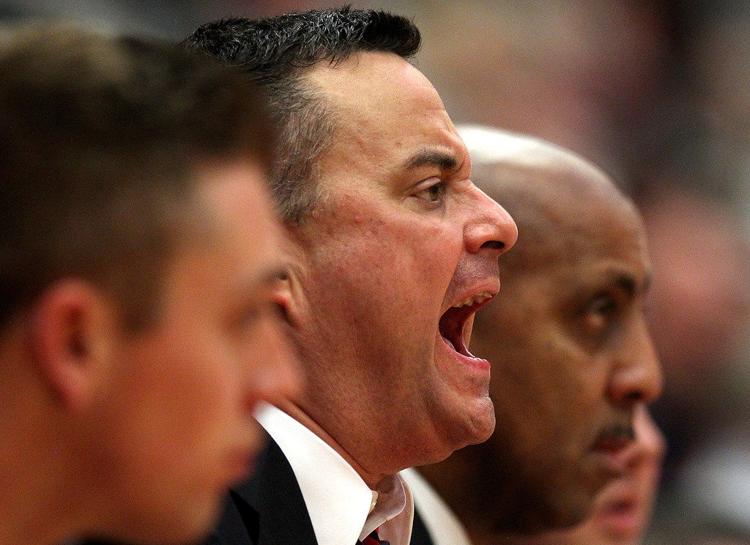 Major changes have been implemented with regards to recruiting. The NCAA will keep coaches away from the last two July weeks of travel-ball tournaments, which are typically sponsored by apparel companies.
That means UA coaches won't have the luxury of a short trip to Las Vegas during the last week of July to evaluate nearly all their targets in the same city.
Coaches will, however, be allowed two open four-day periods in April to recruit and evaluate. They also can now attend NBPA Top 100 camp in mid-June and high school events approved by the National Federation of State High School Associations during the last two weekends in June.
Coaches will be allowed to attend travel-ball tournaments during the first weekend of July, when Nike's well-regarded Peach Jam is played. They can also attend youth development camps in late July that will be run by the NCAA, USA Basketball and the NBA.
The changes mean Arizona will have to host players earlier and potentially more often.
Players are now allowed to take five official visits between the Aug. 1 before their junior year and the end of their junior year, plus another five from the end of their junior year until the Oct. 15 after their high school graduation. Yet another five are allowed between that Oct. 15 and the end of their college eligibility; those visits are presumably for transfers and academic nonqualifiers.
Schools can host a maximum of 28 visits over a rolling two-year span, up from the previous two-year maximum of 24.
5. Punishments could be tougher.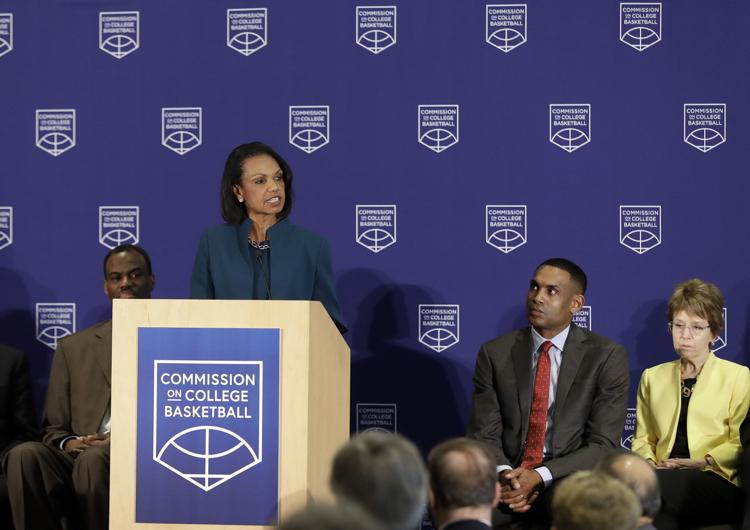 It's unclear if Arizona will pay any penalties as a result of the federal investigation. If the UA does, however, the consequences could be severe.
The NCAA said it is adding independent oversight and investigators to complex cases, while noting that penalties can now include longer postseason bans, multiyear suspensions for coaches, increased recruiting restrictions and the loss of all NCAA Tournament revenue.
School presidents and chancellors will now be held accountable for their athletic department's compliance with NCAA rules. In April, Heeke said Arizona administrators already believe that's their job.
"We're already responsible for that and accountable for the outcomes," Heeke said. "We have the systems in place. And if we have the systems in place we can say we did everything we could to maintain the integrity of our athletics program."