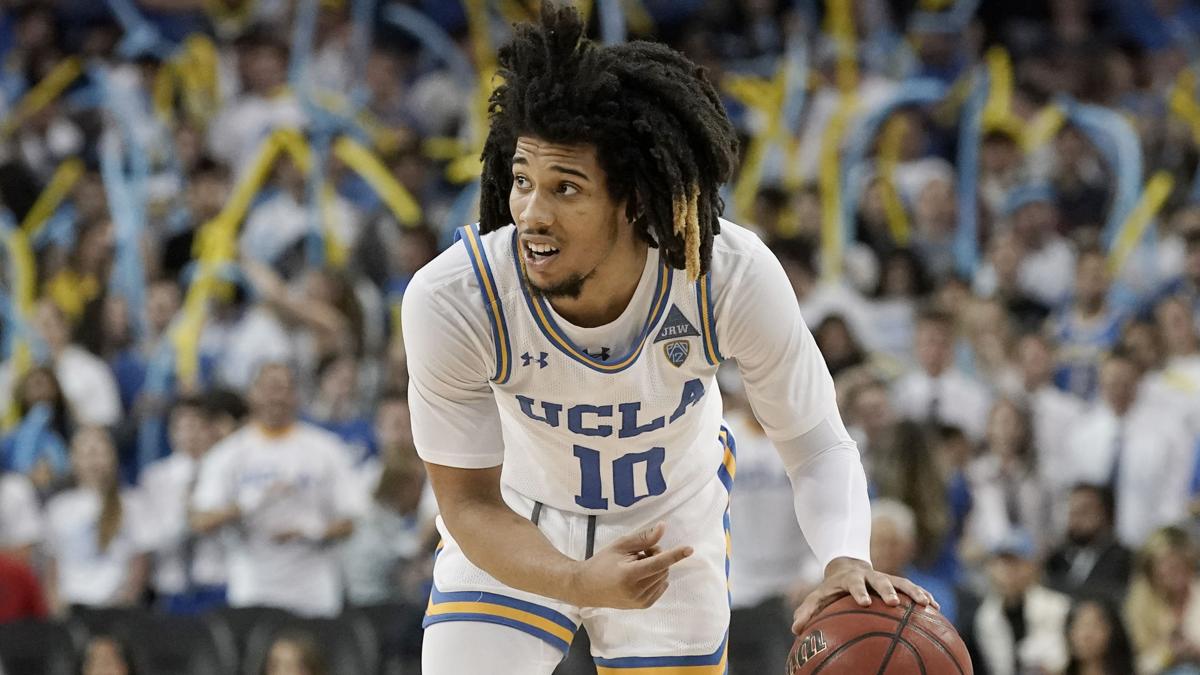 Pac-12 proponents enter this particularly perplexing season in prayer of a postseason, nothing more, nothing less. They're even willing to pull for their players at a safe distance.
Can the players reward that loyalty with a pitch-perfect performance? Unable to make up for the embarrassment that was the 2019 NCAA Tournament with a collective deep run this year, perhaps it's time for the Pac-12 to prevail once more.
If that was too many Ps for two paragraphs, don't worry, there's only one more. P is for patience this year — all of us included — and here are 25 other letters to remember.
A is for Akinjo. The Wildcats know a thing or two about taking an already finished product from back east and turning him into a desert diamond. Can James Akinjo produce for the Wildcats like T.J. McConnell once did? The former Big East Freshman of the Year has some lofty expectations in Tucson.
B is for Bradley. Matt Bradley is Cal basketball. After averaging 17.5 points and 4.9 rebounds per game, Bradley earned first-team preseason all-Pac-12 nod this time around. A deadly outside shooter, Bradley set the Cal freshman record for 3-point field goal percentage (47.2%) in 2018-19 and added 66 more treys last year.
C is for Campbell. Tyger Campbell, the talented UCLA point guard who boasts both the best hair and the best name in the Pac-12, could be the big difference-maker for the Bruins. A redshirt sophomore who missed what would've been his true freshman year in 2018-19 because of a torn ACL, Campbell averaged 8.3 points and a team-high 5.0 assists per game last year. He is one of just five on the preseason all-conference second team.
D is for Duarte. Oregon's Chris Duarte transitioned well from Northwest Florida State College, a juco in Niceville, Florida, into an all-conference honorable mention selection last year. He'll need to make the most of his swan song to help the Ducks replace do-everything star Payton Pritchard.
E is for Enfield. Kudos to USC head coach Andy Enfield for landing Isaiah Mobley in 2019. That recruiting coup led to the Trojans also landing Mobley's younger brother Evan, who was named the Morgan Wootten McDonald's National Player of the Year in April. So maybe the E is for Evan?
F is for freshmen. Mobley isn't the only diaper dandy in the Pac-12 this year. Stanford's Ziaire Williams (See: Z is for...) and Arizona State's Josh Christopher are also McDonald's All-Americans; Christopher's Sun Devils teammate, Marcus Bagley, and UCLA's Jaylen Clark should also impress.
G is for Gach. The departure of Utah guard Both Gach might be the hardest transfer loss for any Pac-12 coach to swallow. Larry Krystkowiak watched as his 6-foot-6-inch combo guard headed back to his home state of Minnesota to play for the Golden Gophers. Now the Utes will have to replace what likely would've been an improvement on Gach's 10.7 points, 3.6 rebounds and 2.9 assists per game last year.
H is for Hurley. Wildcats fans can't feel good about what's happening up north. Bobby Hurley has solidified himself as a formidable recruiter, and the Sun Devils appear to have their best squad in the Duke legend's tenure in Tempe.
I is for Isaac. Isaac Bonton might just be the lone bright spot up in Pullman. Wazzu hopes Bonton blossoms into another Klay Thompson after he averaged 15.3 points per game, 11th in the conference, as a junior. Bonton also drops dimes: He finished ninth in the Pac-12 last season with 4.0 assists per game.
J is for JJ. UCLA must have the best pair of JJs in the country — preseason all-conference honorable mention selection Jaime Jaquez Jr. and Kentucky transfer Johnny Juzang, who was granted immediate eligibility this season. If the JJs can hit their j-jumpers, Bruins coach Mick Cronin will be jubilant.
K is for Kerr. For the first time in A-to-Z history, no, not Steve. His namesake, Arizona freshman Kerr Kriisa, is one of the top international recruits in college hoops. The Estonian guard can make an immediate impact if he locks in on defense.
L is for Lars. Arizona isn't the only team with international flavor. Cal's Lars Thiemann made 18 starts as a freshman, and despite middling numbers —3.0 points and 2.2 rebounds per game — he is in store for a bigger role this year.
M is for Mobley. Yes, we gave the younger Mobley some run earlier, his older brother Isaiah is not to be slept on either. Mobley the Elder was both a five-star recruit and a McDonald's All-American. He'll boost his freshman averages of 6.2 points and 5.3 rebounds.
N is for Nnaji. Much was made of Arizona's freshman trio of Nico Mannion, Josh Green and Zeke Nnaji, but in preseason write-ups, Nnaji almost always got third billing. After averaging 16.1 points and 8.6 rebounds per game and earning conference freshman of the year honors, he might leave the Pac-12's biggest void.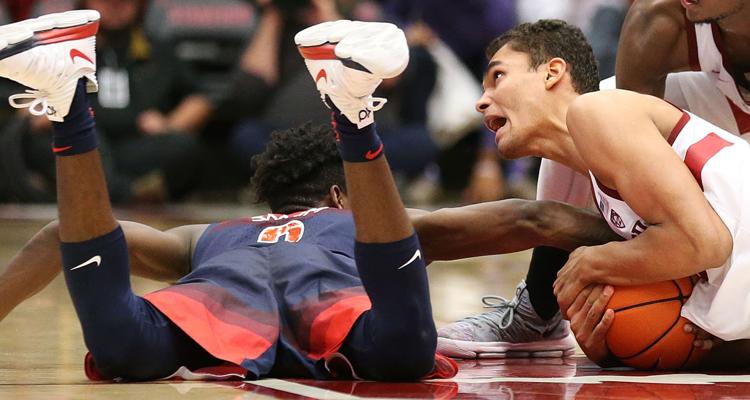 O is for Oscar. Stanford's savvy senior Oscar da Silva is coming off a first-team all-conference season, one in which he averaged 15.7 points and 6.4 rebounds per game. He was at his best in big games, like when he scored a career-high 27 points in a Feb. 1 win over No. 10 Oregon.
P is for patience. As we've learned with the topsy-turvy Pac-12 football season, no game is guaranteed. We're in a P for pandemic, after all. All we can do is fans is appreciate the games we do get — and hope everyone involved stays safe.
Q is for Quade. Philadelphia-bred former Kentucky Wildcat Quade Green played in 15 games for Washington last year, and showed glimpses of greatness. After averaging 11.6 points and 5.3 assists per game, the talented point guard is poised for even bigger things.
R is for Remy. Arizona State star Remy Martin very well could've gone off to the NBA, but he returned to Hurley and earned a preseason All-American honor. The conference's leading returning scorer at 19.1 points per game, Martin is the favorite for the Pac-12 player of the year award.
S is for Smith. Chris Smith improved from 3.9 points per game as a freshman to 13.1 points as a junior for UCLA, which regained his services on Aug. 3 when he withdrew his name from the NBA Draft. Smith is the main reason UCLA is the Pac-12 favorite entering the year.
T is for Thompson. Oregon State's Ethan Thompson toyed with going pro after his freshman season. Then he returned to the Beavers and upped his scoring to 13.7 points per game as a sophomore and 14.8 last year as a junior before declaring for the NBA Draft. He did not hire an agent, however, and returns to lead the league's worst team.
U is for underrated. Is Arizona getting the short end of the stick despite an array of international talent? Is Stanford being slept on despite perhaps the league's post potent duo in Oscar da Silva and Ziaire Williams? Sure, Oregon loses Payton Pritchard, but is it too early to write the Ducks off? If UCLA and Arizona State are getting a fair amount of recognition, other Pac-12 leaders have a chip on their shoulders.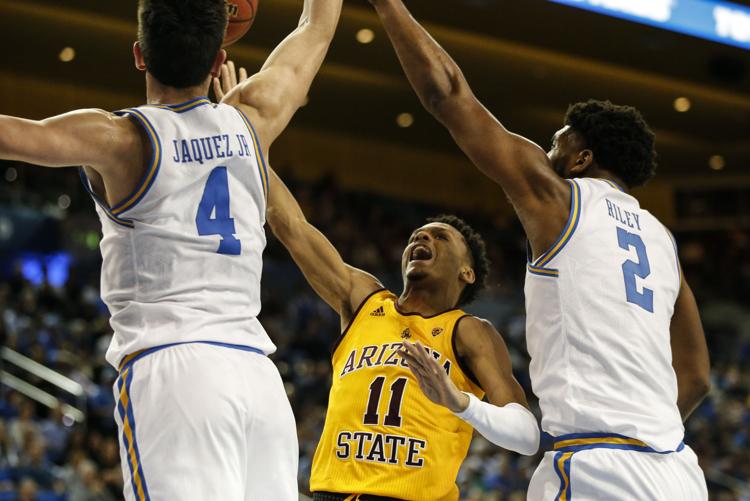 V is for Verge. All eyes will be on Alonzo Verge, the Pac-12's reigning Sixth Man of the Year and leading bench scorer in the NCAA. Verge flirted with the NBA Draft before ultimately deciding to stay in Tempe. What happens now? Will he be a super-scorer off the bench, or bump up to a starting role?
W is for Wright. The Nate Archibald of the Rockies, Colorado's McKinley Wright packs the biggest punch in the Pac-12. Wright is a two-time all-conference first-team pick with a career average 13.8 points, 5.1 assists and 5.1 rebounds per game. There is no one craftier in the league.
X is for X-factors. We haven't written much about Utah forward Timmy Allen, Oregon's Will Richardson or Colorado's Evan Battey, but each could be the X-factor in the conference this season. Both Allen and Richardson are preseason first-team selections, while Battey earned an honorable mention nod.
Y is for youth movement. This would be considered a bumper crop by any conference's standards, but for a Pac-12 that's been starving for some star power, it's fair to say we're in the midst of a youth movement. Which team will reign supreme? The one that can get its freshman phenom to make the fastest leap on the court.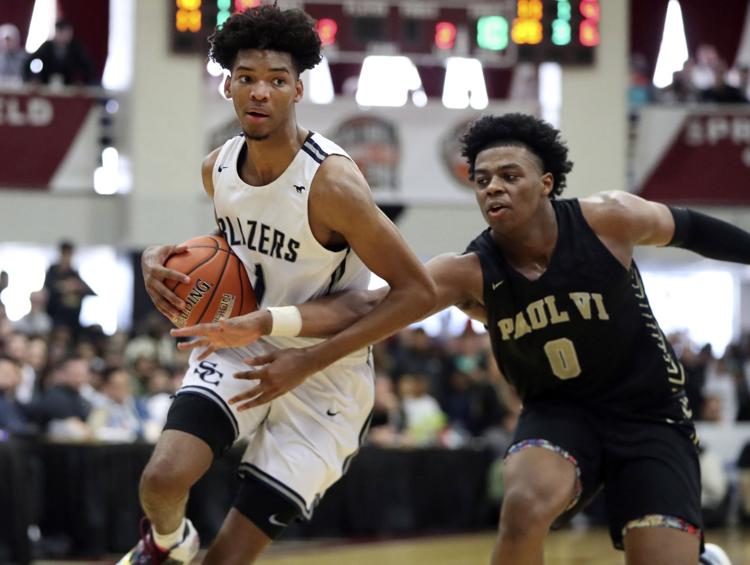 Z is for Ziaire. A star among stars at Sierra Canyon High School last season, Ziaire Williams heads to Palo Alto as one of Stanford's top recruits in years. He's the first five-star recruit to play at Stanford since Reid Travis in 2014, and most recruiting services had him in the top-10 nationally.