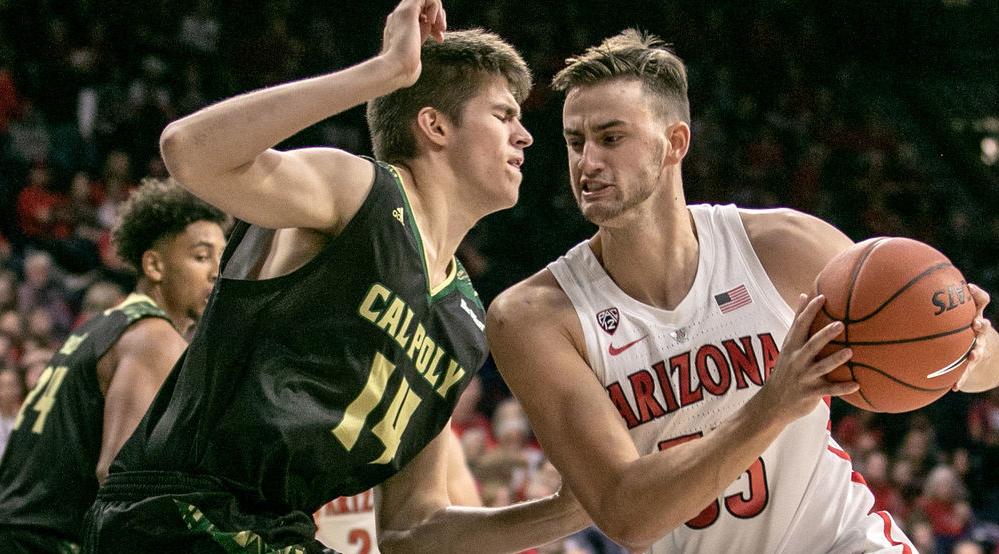 Jake DesJardins is leaving Arizona this spring with a business degree and the sort of basketball résumé few people have.
In the four years since he arrived as a preferred walk-on from Henderson, Nevada, DesJardins practiced daily against future NBA lottery picks Lauri Markkanen and Deandre Ayton. He played key minutes in several games during the 2018-19 season and, over the course of his career, wound up averaging a double-double per 40 minutes.
It's just that the "double-double" is calculated based on 42 total minutes over three years. Just enough to find out he could play college basketball … and just enough to give him a hunger for something more.
That's why DesJardins redshirted this season and will grad-transfer elsewhere for next season.
"I definitely missed playing," DesJardins said by telephone from his home in Henderson this week. "I loved everything about my experience at Arizona. I wouldn't have asked for anything else, but I definitely missed being out on the court and really competing."
In 23 total minutes over eight games in the 2018-19 season, when he was put on scholarship for the season, DesJardins experienced a little bit of everything.
He proved he could play at least at a lower Division I level in the 2018-19 opener against Houston Baptist, collecting three points and four rebounds in five minutes when Ira Lee was suspended.
At Utah, DesJardins and walk-on Matt Weyand found themselves trying to make the best out of UA's losing effort, when coach Sean Miller threw them in the middle of an unexpected 2-3 zone in an effort to shake things up.
At UCLA, DesJardins drew giddy cheers from the student section when he missed a pair of free throws to trigger a promotion that gave them free Chick-fil-A sandwiches — during a game when he also contributed by pulling down a rebound and defending NBA-bound center Moses Brown.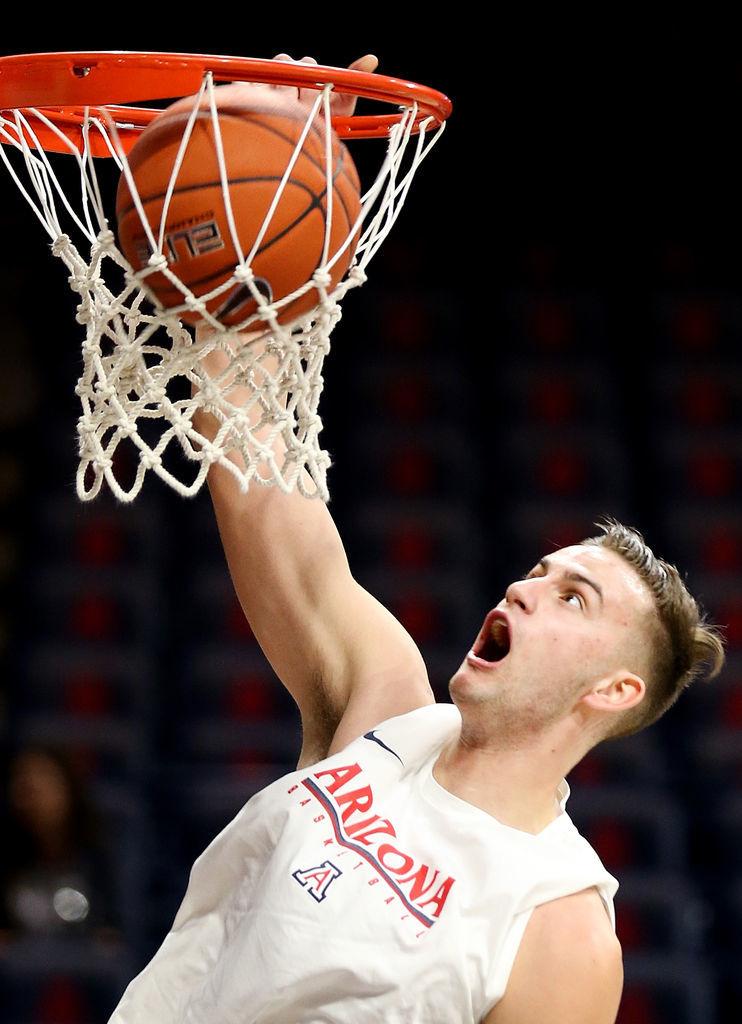 In his first possession in a home game against Oregon State, after center Chase Jeter went to the locker room because of a hard fall that led to back spasms, DesJardins drove inside, drew a foul and hit the second of two ensuing free throws.
He also played six solid minutes at Oregon, collecting two points from the line.
There were good moments and rough moments but always fun moments.
That's what DesJardins realized he was playing for.
"That was definitely part of my decision," DesJardins said. "Looking back at those games, I wasn't really expecting to play, but when I did get in and then got subbed out and went back to the bench, I was sitting there thinking, 'Man, I really miss this feeling and the excitement of being in games like that.'"
DesJardins had plenty of memorable moments behind the scenes in practices, too. Even though he was mostly a perimeter player on offense at Coronado High School in Henderson, the 6-foot-6-inch, 220-pound DesJardins did a little bit of everything in practices.
Coaches often asked him to mimic the center of an upcoming opponent, meaning he often found himself directly in the crosshairs of Ayton, Markkanen, Dusan Ristic and Jeter.
It was baptism by fire at what was, literally, the highest level.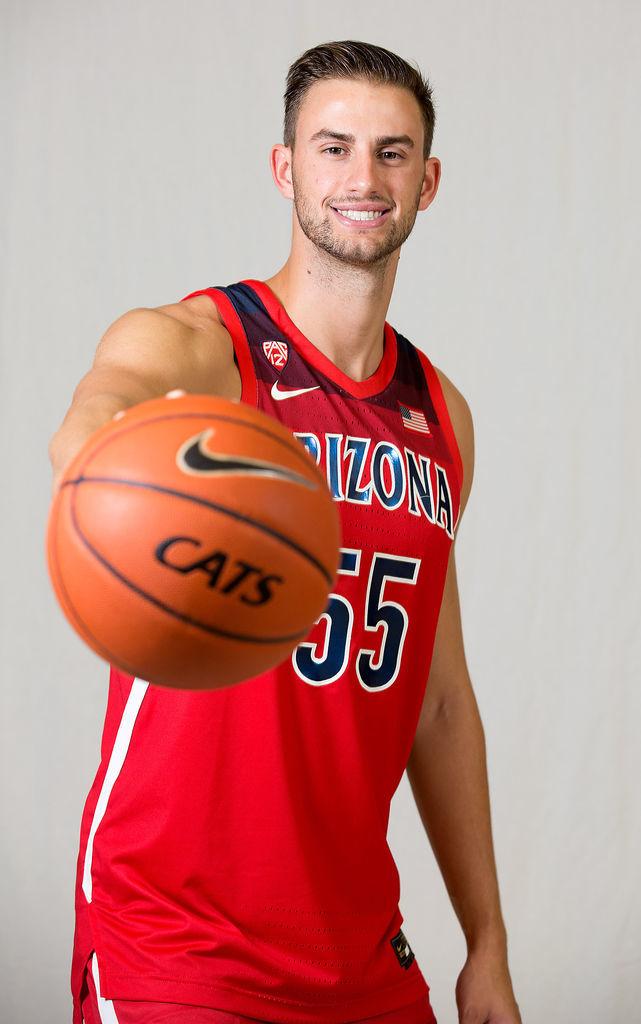 "Big, athletic dudes and I'm kind of like an undersized center to a program like Arizona," DesJardins said. "So I was going out and competing with those guys. Obviously, I'm not even close to their level but to compete against them and hold my own in some circumstances — and not in some others — it was definitely fun to compete with those guys."
Throughout it all, DesJardins earned Miller's praise for the kind of dedication all walk-ons are asked of — a lot of work, a lot of money (when not on scholarship) and not a whole lot of reward in playing time.
"Jake embodies all the elements we want to have as a culture, on and off the court," Miller said in 2018. He said DesJardins is "somebody who cares a lot about his teammates and winning, who comes to work every day, whether in practice, preparation for the upcoming team, in the weight room, off the court, offseason. When you're a walk-on (doing those things) and you're paying your own way, that says even more about the character of Jake."
DesJardins also gave Miller a viable emergency option when foul trouble or injuries hit, as they did often in 2018-19. As an all-Nevada pick out of Coronado High School in 2016, DesJardins had offers to play at a lower level in college but committed to Arizona as a preferred walk-on at a time when the Wildcats had only 10 players on their roster.
DesJardins wound up playing seven games as a freshman in 2016-17 but just three in 2017-18, when Ayton and Ristic helped lead the Wildcats to the Pac-12 regular-season and tournament titles.
DesJardins spent three semesters on scholarship, including all of the 2018-19 season, and is now looking for a one-year home where he can get a full ride, play regularly and find a graduate program to allow him to pursue an MBA or other business-related program. (He said he has been talking to some Big Sky and mid-major schools but declined to offer specifics.)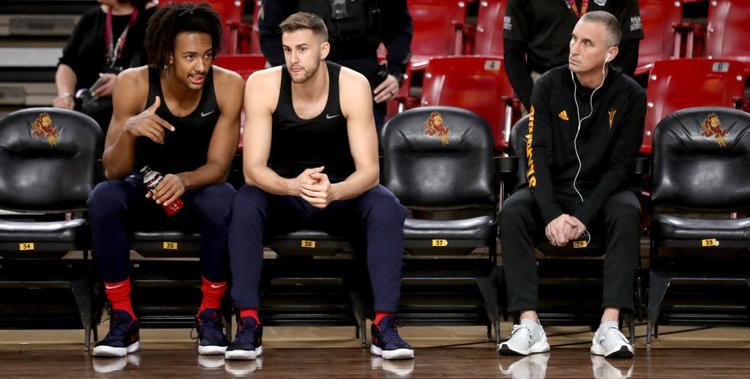 DesJardins said he might pursue a graduate assistant coaching position or, if things go well next season, maybe see if there's a shot at pro ball somewhere.
The one thing DesJardins does know, especially after four years at Arizona, is where his passion sits.
"I love basketball," DesJardins said. "Even the last four years when I haven't been playing every game, I've enjoyed every game more than anyone. I'm really not too sure what the future holds, but I definitely want to stick around basketball and if that doesn't work, use my business degree and figure something out."
Be the first to know
Get local news delivered to your inbox!