How can college basketball be fixed? Start with these five areas
By Bruce Pascoe, Arizona Daily Star
NCAA, Pac-12 have been quick to assemble committees, but are they enough?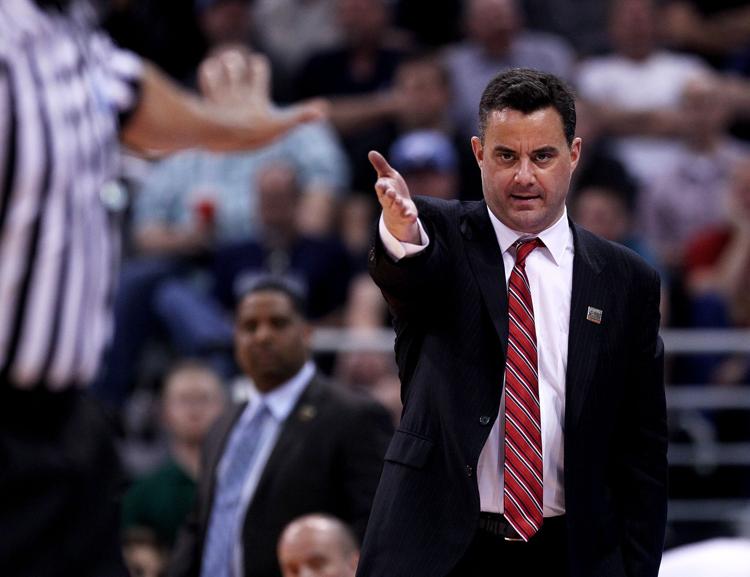 SAN FRANCISCO — A fellow college basketball coach had Utah's Larry Krystkowiak laughing last summer, but only for a moment.
And definitely not now.
"I thought it was a joke, and I realized as walked away it wasn't a joke – (he said) 'If you're not cheating, you're cheating yourself,'" Krystkowiak said. "I remember going 'ha ha.'
"And then I went, 'Actually, that's probably true.'"
Certainly, the FBI and the NCAA are not laughing.
The FBI's widespread investigation into college basketball led to the arrest of Arizona assistant basketball coach Book Richardson and nine other college basketball figures on Sept. 26, with a federal complaint detailing allegations of bribery and fraud.
The resulting cloud of suspicion will hang over the Wildcats and many of their peers all season. The NCAA and Pac-12 have moved quickly to assemble committees to consider reforms.
They'll have a lot to study.
At Thursday's Pac-12 media day, Krystkowiak and Colorado coach Tad Boyle both said issues can arise from travel-ball coaches, shoe reps, agents, handlers and the players themselves.
"It's all over the map," Krystkowiak said. "You get some of these phone calls, random phone calls that, 'Hey, it's going to take this much.' Sometimes it comes (as a question asking), 'is there anything else you guys can do to sweeten the pot?' kind of deal."
Boyle says he works to identify decision-makers around a recruiting target — whether it be handlers, workout coaches, travel coaches or parents — and then assess whether playing under the rules will work with them.
"If the answer's no, you better cut bait and go on," Boyle said. "Otherwise, you're wasting a lot of time, energy and money chasing the wrong guys."
UA coach Sean Miller has repeatedly said he supports investigations into the allegations, which include alleged bribes to Richardson and alleged payments to a current player.
Pac-12 commissioner Larry Scott announced a 10- to 12-person "task force" that aims to supplement the NCAA's own commission into potential change.
"We're highly concerned by the issues that have been exposed," Scott said at the Pac-12 media day Thursday. "We're going to be part of developing specific and concrete reform measures nationally and within our own conference."
They should start with these five areas:
1. The one-and-done rule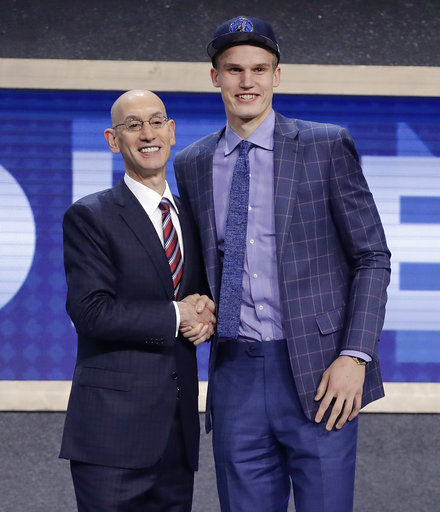 Scott and Pac-12 coaches are pretty much unanimous on this one: Forcing elite-level players into a year of college basketball doesn't really help anyone involved.
Or, in some cases, forcing them into a half-year of class. Players need only pass fall semester classes and become eligible in the spring before bailing for pro ball, barely becoming a "student-athlete" at all if they choose.
"If there are young men that don't have an interest in going to college but feel they have to go to college to do a year before they can go to the NBA, that's not in the interest of college sports and it's certainly not in the interest of that young man," Scott said.
But that's legal under NCAA rules, at least.
What's not is when agents or shoe reps or handlers become improperly involved with a player that soon could be making seven-figure money in the NBA.
"The way they're being looked at on the black market is they're $100 million assets," Boyle said. "Not all of them, but that's what some of them are going to earn over the course of their career. When you have those kind of assets, people are going to want to attach themselves to those assets, and that's what's happening."
The problem is that the NCAA has no control over the one-and-done rule. It's set by collective bargaining agreements between the NBA and its players association. Even as NBA commissioner Adam Silver has publicly supported the idea of raising the age, the players association has wanted to lower it.
While college basketball has long been compared to the NCAA baseball model, which requires baseball players to stay for three years in college if they don't sign professionally out of college, Scott said the best solution for basketball is to let players go straight to the NBA or G League out of high school if they wish.
Currently, players must be 19 and a year removed from their high school graduating year to be eligible for the NBA Draft. They can play in the G League at age 18, though its low profile and low salaries aren't attractive to elite prospects. Some recruits, like UA commit Terrance Ferguson, have signed with overseas pro teams. Ferguson spent last season with an Australian pro club.
Meanwhile, the NCAA is relatively powerless here. All it can do is talk about it, lobby and try to get others to act.
"I hope it's a tipping point," Scott said.
"A lot of the people in the NBA care about the sport and care about the health of college basketball. I don't think anyone associated with the NBA or NBA Players Association is going to see what's coming out from the FBI investigation and think it's good for the sport of basketball."
2. Shoe companies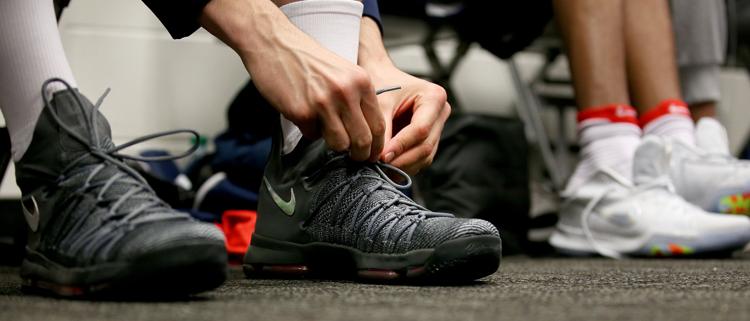 By arresting two Adidas reps and reportedly issuing a subpoena to Nike for records involving its summer-league operations, the FBI made it clear it is taking a hard look at shoe company involvement in college basketball.
It's easy to see why a shoe company might want to get involved: Having good players on teams they sponsor means their products are likely to be featured more often in high-profile events, and some of those players may later sign on to wear their products as professionals.
But Cal coach Wyking Jones, a former grassroots director at Nike, said "that wasn't the agenda when I was at Nike."
Jones says it's possible that individuals within the companies may have been a problem, but not the companies themselves.
While Washington State coach Ernie Kent says it's an advantage coaching a team that wears Nikes, he said that factors such as coaching, opportunities and style of play ultimately are "more important" in a recruit's decision.
Washington coach Mike Hopkins spoke of Nike's vested interest in his teams at Syracuse, where he was a longtime assistant under Jim Boeheim, but said the shoe giant never helped Syracuse land a player there. Syracuse was cited in 2015 for multiple NCAA violations, but Nike was not implicated.
"This is just ballpark, but if I'm shoe company X and I'm invested in you, I want you to be good," Hopkins said. "But, you know, some get really involved. I was at Syracuse for 21 years. I've known the people at Nike. They've never helped us get a player, ever. Up front and honest, and they're great people. They want to better the game."
3. Agent relationships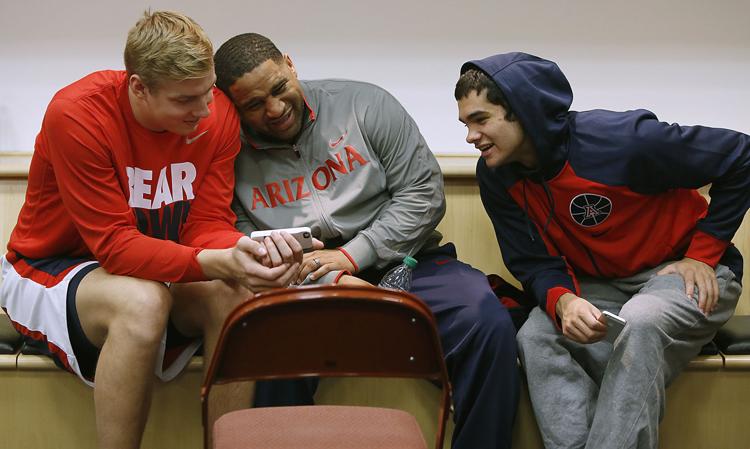 The two-part FBI investigation detailed alleged schemes that funneled money from shoe companies to players and from agents to players, with Richardson allegedly operating as an intermediary in the agent-to-player scheme.
Richardson was alleged to have taken $20,000 of an sports agent's money, with most of it headed to UA recruit Jahvon Quinerly. In return, Richardson promised to direct current UA players to the agefor professional representation.
College basketball players can associate with agents and even befriend them, but cannot pick one or take payment from them.
The NCAA could, among other things, allow limited representation for basketball as it does in baseball. In that sport, players can have "advisors" negotiate their pro contracts without losing college eligibility if the negotiations don't work out or if the player decides to return to school.
Boyle said the baseball model might be worth looking into, though there's no easy solution.
"If there is a crux of the issue, I think that's it: How we deal with that issue, the agent," Boyle said. "I think the shoe companies can be worked with. … It's that agent-player or family relationship that I think needs to be really looked at, because I think that's where a lot of these issues arise."
4. Reform club ball
In recent decades, major travel clubs — sometimes referred to as "AAU" teams — have become more influential with elite players than high school teams. Players are spending more time with their travel clubs and playing in higher-level leagues with them.
Miller doesn't have a problem with that, even though his own father was a highly regarded high school coach in the Pittsburgh area.
"I think it's important not to judge or stereotype people," Miller said. "Some of the grassroots coaches have done more for kids who have had nothing than anyone in their community could have ever imagined. In some cases, they've helped hundreds of kids. They've helped them come from really tough backgrounds and gave them an opportunity to get a free education and a scholarship."
Besides, Boyle said, restructuring summer ball scene still wouldn't address the root of the problem.
"No, because the black market's the same," Boyle said. "It's still going to be there. It's not going away. It's how best we deal with it."
5. Redefine amateurism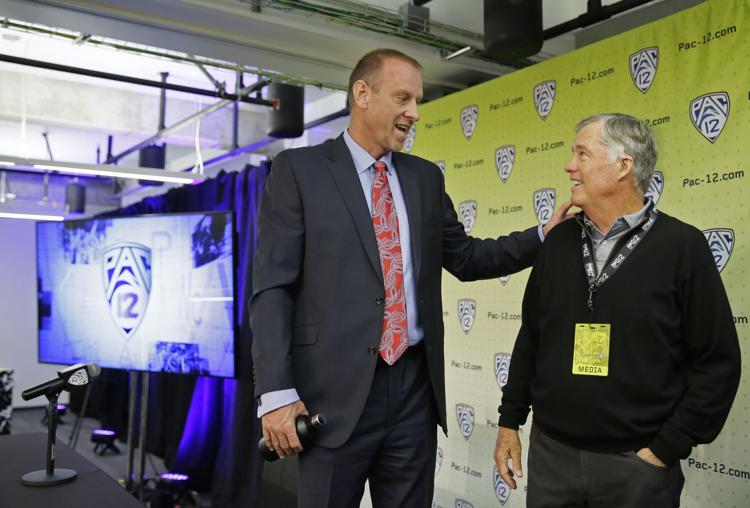 In 2011, the NCAA began a 14-year media rights deal worth $10.8 billion. High-major coaches typically earn seven-figure salaries. Miller, for example, is scheduled to make $2.6 million plus bonuses this season.
Shoe companies offer millions to schools in gear-and-cash packages, with the UA taking in an average of $3.8 million per year from Nike.
Players get room, board, tuition and now an expanded stipend to meet their full "cost of attendance" — that is, all expenses from the moment they leave their family home — but no salary.
That economic imbalance has been a frequent target of NCAA critics, including ESPN analyst Jay Bilas. Two days after the FBI investigation became public, Bilas posted an opinion on ESPN.com entitled "Why the college basketball scandal won't get fixed until the NCAA pays its athletes."
In it, Bilas argues that lower-division NCAA sports don't have similar issues because salaries, revenues and expenditures are in line with their missions.
He also argued that the free market works well for coaches and others around the game — those who can be paid above board — so it could also work well for athletes.
"After all, these schools know exactly whom to recruit and whom to play the most minutes in the games," Bilas wrote. "They know whom to pay and how much."
Still, the NCAA and Scott have been sticking with the current amateurism model.
"I understand that point of view and know there are different philosophies about it," Scott said. "My reaction is there will unfortunately be incentives for people who cheat, whether it's around recruiting or other things. I think just because there are bad actors, and just because there will always be incentives for people to cheat doesn't mean you want to liberalize it and say it's OK."
While Boyle says redefining amateurism would eliminate that black market for players, he said it would bring up a number of other issues. Among the concerns discussed: Players would now be employees, and money would possibly be taken from non-revenue sports.
"It's a non-starter" with the NCAA, Boyle said. "I don't think anybody's going to go away from the amateurism model. I would like to say maybe we have a happy medium there with the cost of attendance. That's been good for the student-athletes. That's been good for everybody. That's added a lot of cost to the system as well."
At the same time, Boyle says he doesn't pretend to have all the answers.
Maybe the NCAA or Pac-12 committees will find some.
Or maybe not.
"It's going to be a process that's not going to happen as quickly as we want to," Boyle said. "There are a lot more questions now than answers."