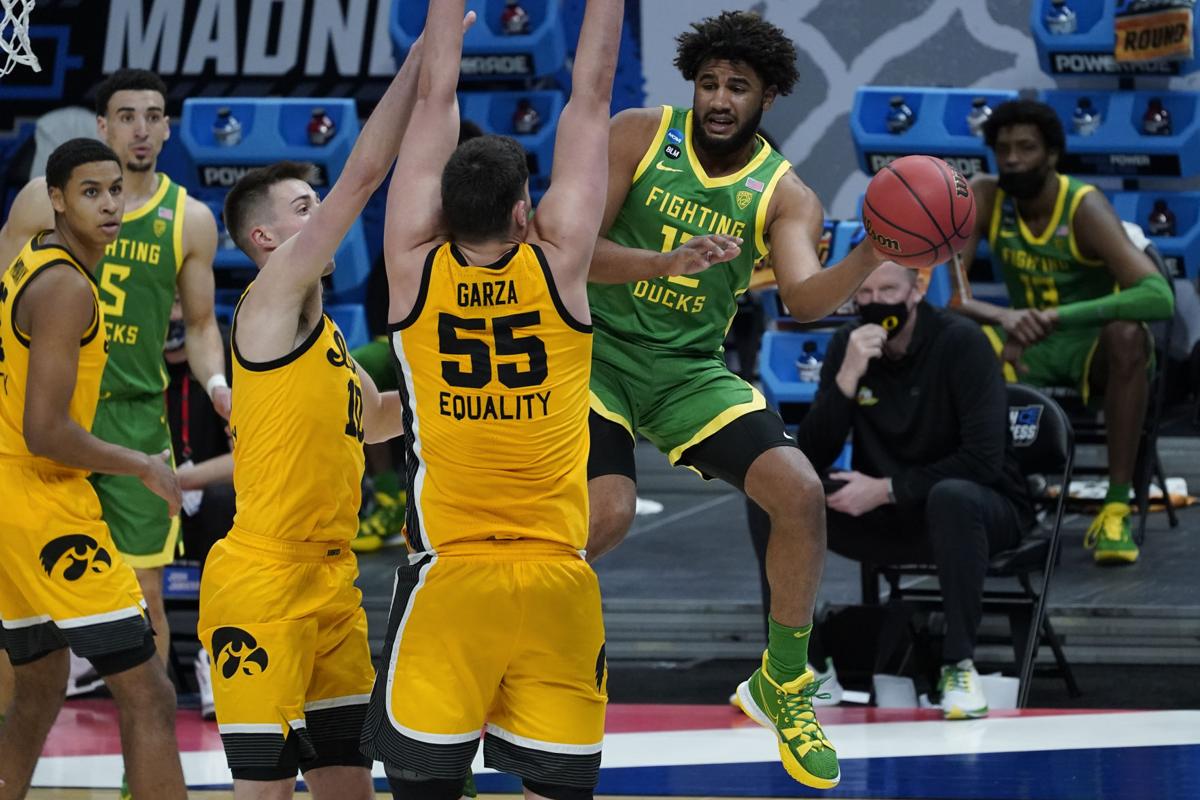 When USC blew out Kansas on Monday to put four Pac-12 teams in the Sweet 16 for the first time in 20 years, it wasn't just because Bill Walton envisioned such a thing during a ceremony in his backyard teepee.
Well, that might have happened. The famously bullish "Conference of Champions" television analyst did have five Pac-12 teams making the Final Four, after all.
But the Pac-12's NCAA Tournament success is actually rooted in many factors, some of which go all the way back to the start of preseason preparations last July, during the initial phases of the COVID-19 pandemic.
While dividing up game scouting duties for the Wildcats this season, Arizona assistant coaches Jack Murphy, Danny Peters and Jason Terry saw how the Pac-12 developed to the point where its NCAA Tournament success did not surprise them.
1. The league overcame early COVID hurdles
While the COVID-19 pandemic affected all of college basketball, many Pac-12 teams were especially held back by local health restrictions from home counties and states early on.
Colorado and Utah kicked off preseason practices in July as allowed by the NCAA, but Arizona didn't do a thing until late August, Stanford initially practiced on tennis courts, Cal shut down after just six practices, and USC was forced to practice outside in 90-degree heat late last summer.
All that left the Pac-12 collectively behind developmentally when the season opened in late November and its nonconference play may have suffered as a result.
"The western United States got shut down a lot more than the rest of the country," Murphy said. "Maybe the only other place (as restricted) might have been in the Northeast. You're talking about California, Oregon, Washington? Even Arizona to a certain degree. We had counties shut down where teams weren't even able to play at home, like Stanford.
"We all knew that the Pac-12 was really good, but we didn't perform great in non- conference because we didn't have a lot of opportunities and lot of the guys hadn't been practicing."
2. They shook off bad cross-pollination
The opportunities Murphy speaks of were marquee nonconference matchups that come from multi-team events or cross-country home-and-home matchups against other power conference teams.
All those mostly dried up this season for Pac-12 teams. MTEs were largely canceled or moved — Stanford even played its Maui Invitational games in North Carolina — while high-profile teams were reluctant to budge from home. That forced many Pac-12 teams to either play a weaker schedule at home or risk struggling against a high-profile team across the country — as many of them did.
UCLA lost to Ohio State in Cleveland. At a casino resort in Connecticut, USC lost to UConn and ASU lost to Villanova. Stanford lost to North Carolina in a Maui Invitational game at Asheville, North Carolina. Oregon lost to Missouri at Omaha. And Colorado lost a true road game at Tennessee.
"I would like to see what our record would have been if the Ohio State game was in California, if Southern Cal-UConn was in California instead of Connecticut, if Tennessee plays at Colorado, if North Carolina has to go to the Bay Area to play Stanford … and on and on," UCLA coach Mick Cronin said in February, noting that only USC was the league's only ranked team at the time.
"Our league is way better than people think. I'm not saying we're winning the national championship. There's clearly two favorites. But there's teams in fourth place or second place in our league, that are just as good as teams in second and fourth place in other leagues. But we're not treated the same in national rankings."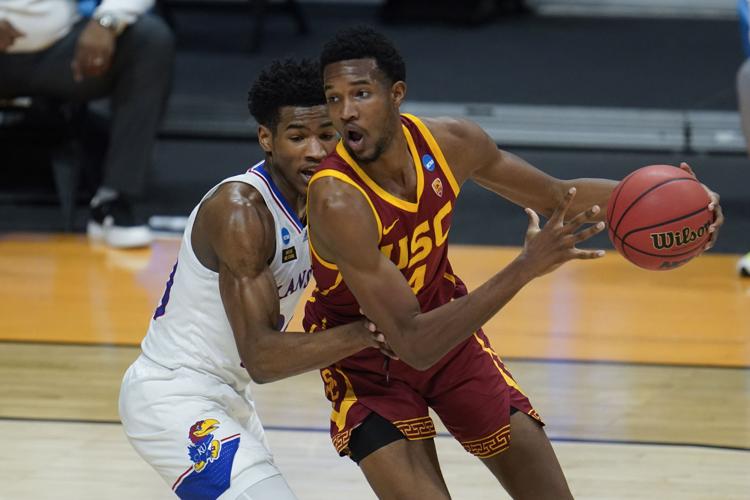 3. Reinvention took time
The preseason favorite, UCLA, lost potential Pac-12 Player of the Year Chris Smith early in conference play while big man Jalen Hill has been on a leave of absence since early February.
That forced Cronin to reinvent his team not only once but twice, with the Bruins sometimes going with five perimeter players and leaning on hybrids Jaime Jaquez and Johnny Juzang to create matchup problems.
Those two guys caused plenty of trouble in two wins over Arizona, but things didn't always work out well. The Bruins lost four straight games heading into the NCAA Tournament, losing to Oregon State in the Pac-12 Tournament's first round.
But UCLA found itself while coming back from a 14-point deficit to beat Michigan State in overtime during the First Four, then accelerated from there, beating BYU by nine and Abilene Christian by 20.
"They present challenges just like Colorado or Oregon where they throw out a lineup that's pretty much five perimeter players," said Murphy, who scouted the Bruins. "A guy like Jaime Jaquez, who had a great game against Michigan State, he's 6-6. He's a perimeter player in size only in skill but in heart and toughness, he can bang down low with guys much bigger than him.
"Obviously, whenever you lose a couple guys like Jalen Hill or Chris Smith, you're gonna have to change the way you play. Cody Riley is still really effective as a big for them, and they have a couple younger bigs as well. But it's one of those things where, when they go small ... (they have) guys who are 6-5, 6-6, but play much bigger than their size. It allows them to kind of take advantage of those mismatches."
Nobody in the Pac-12 is known more for creating mismatches than Oregon, which did so this year with big, mobile forwards Eugene Omoruyi and LJ Figueroa. But the Ducks couldn't fully restructure all that because of two COVID pauses that interrupted their rhythm … until they finished the regular season by winning 11 of their last 12.
"You look at Oregon in the situation they've been in with pauses and COVID and they're still playing without (center) N'Faly Dante, but, I mean, they're pretty good. They're pretty good," said Peters, who scouted the Ducks.
"You have to be able to play against multiple styles, and Oregon runs that matchup (zone), they press you, they change the tempo of the game, they turn you over, and then they've just got just freaking good players all over the place. It's not easy. You've gotta be on it."
4. The Beavers came out of nowhere (sort of)
Back when the Pac-12 conducted its annual preseason media poll in early November, Oregon State had just lost longtime standout Tres Tinkle and shot-blocking whiz Kylor Kelley. Other than guard Ethan Thompson, the returnees weren't well-known, 7-foot center Roman Silva had averaged less than two points a game, sharpshooter Jarod Lucas had been average and gifted Nicholls State transfer Warith Alatishe wasn't even eligible.
The Beavers were picked last. Coach Wayne Tinkle promised they wouldn't land there but, when Arizona beat them by 34 points on Jan. 14, the pick was still looking pretty reasonable.
But Alatishe had received a waiver to play in late November and kept developing into the Beavers' leading rebounder and third-leading scorer (9.5 ppg, 8.6 rpg).
Then OSU received a major break entering the Pac-12 tournament, moving up to a No. 5 seed because of Arizona's absence and receiving a first-round bye. Then they beat UCLA, Oregon and Colorado to win the conference's automatic bid, and kept it rolling with double-digit wins over Tennessee and Oklahoma State last weekend to reach the Sweet 16.
"The only surprise that nobody really saw coming was Oregon State," says Terry, who scouted the Beavers, "but if you look at how Oregon State was constructed, you've got a big 7-foot-2 giant in the middle (Silva). You have a 6-9 athletic guy in Alatishe who can guard one through five. You've got a senior point guard in Ethan Thompson who has been through all the ups and downs and adversity that they've faced while he's been at Oregon State and you've got a good coach (Wayne Tinkle).
"If you look at what they did in the Pac-12 tournament, they're just a tough defensive-minded team and offensively, they're going to be patient and get the shot that they want. They really control the tempo and pace. I think that's what gives a lot of teams a lot of problems."
5. The nation did sleep on them
In what is an old story, Pac-12 games often extend into the early morning hours in the East and the Pac-12 Networks' limited distribution makes it even less likely any TV on at that hour will be actually showing one of the conference's games.
As a possible result, Oregon was left out of The Associated Press Top 25 poll entering the NCAA Tournament despite winning the Pac-12's regular season title, while Colorado (22) and USC (23) barely squeaked in.
But in some ways, maybe all that makes this March even sweeter for those involved with the Pac-12, even the UA coaching staff.
"My friends and family from the Midwest blast me all year about the Pac-12, and now that the Big Ten's losing, they're not as loud anymore," Peters says, chuckling. "It's very impressive to see, and I'm happy for those guys. They're all really, really good teams and they're playing hard, man. It's fun to watch."