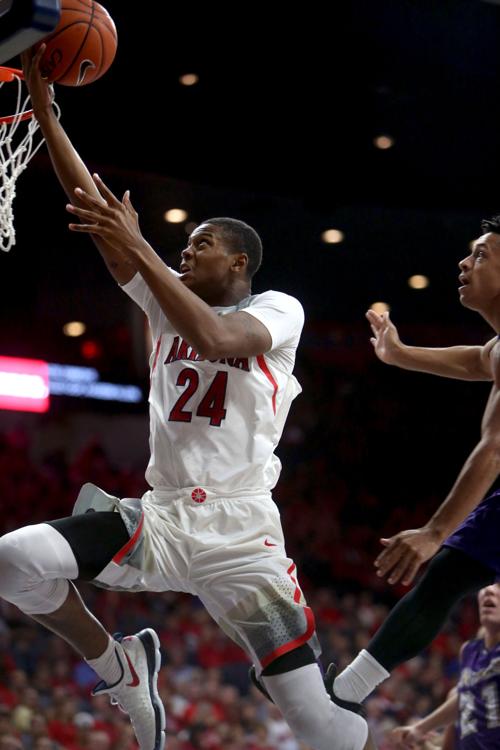 Ray Smith's college basketball career never had much chance to get off the ground, but his college academic career is finishing firmly on track: With a general studies degree from Arizona.
A five-star recruit out of Las Vegas in 2015, Smith suffered two ACL tears over his first two seasons at Arizona and retired from the game as a redshirt freshman in 2016-17. He stayed in school and will graduate after four-plus academic years, having majored in social, behavioral and human understanding.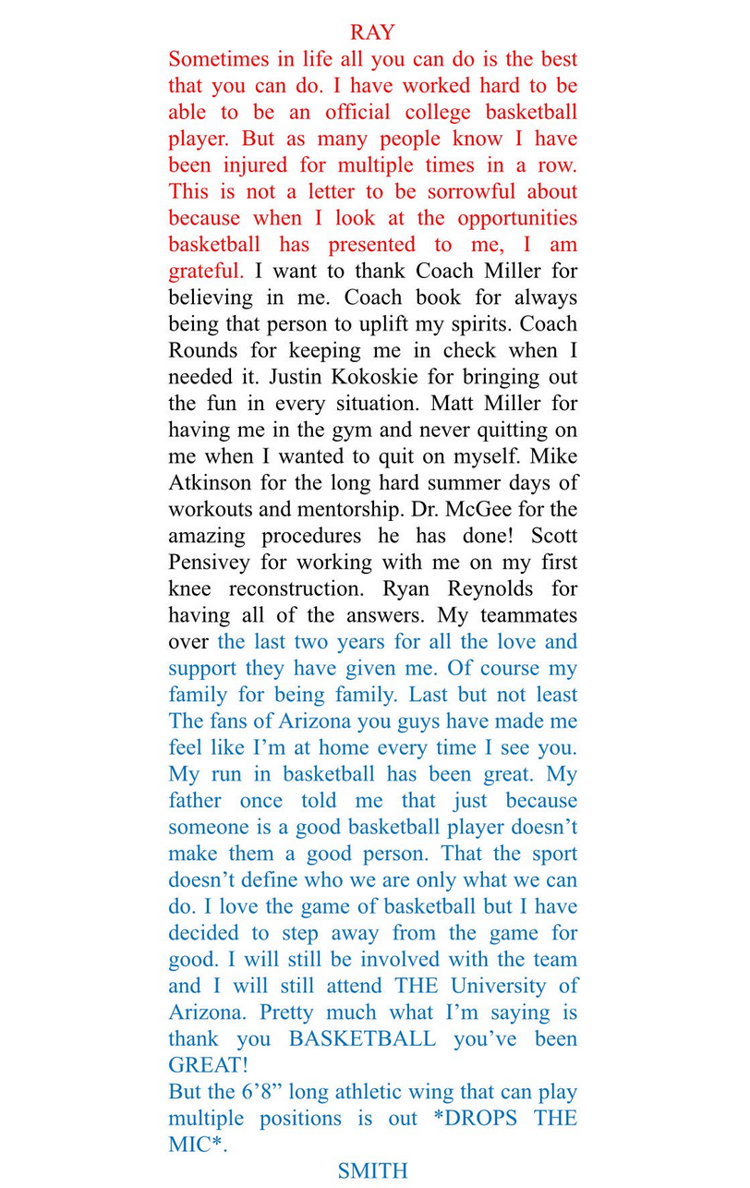 Smith joined fellow and current Wildcat basketball players Jerryd Bayless, Chase Jeter and Justin Coleman at Thursday's athlete convocation while Ryan Luther (masters) and Dylan Smith (bachelors) will be graduating this summer but were not present.
Bayless' progress to a bachelor of arts in Africana studies is striking, considering he only spent one season at UA in 2007-08 and has been in the NBA since then. It's clear from Bayless' Twitter page that he's a pretty cerebral guy, and he was always confident and well-spoken as a player during his one season here.
Bayless spoke at Thursday's convocation, too:
While Bayless majored in Africana studies, Jeter, Ray Smith and Dylan Smith all studied social, behavior and human understanding. Luther and Coleman are scheduled to graduate this summer with masters degrees in educational leadership.
Contact sports reporter Bruce Pascoe at 573-4146 or bpascoe@tucson.com. On Twitter @brucepascoe