Justin Spears follows up with former Arizona Wildcats in Las Vegas for NBA Summer League.
Trier's hot hand earning him minutes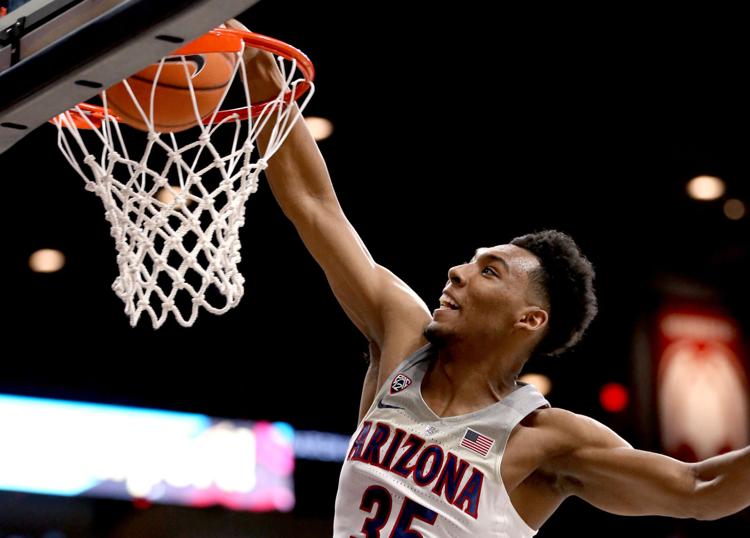 First-year New York Knicks coach David Fizdale is fired up about former Arizona Wildcat Allonzo Trier's ability to get hot in a hurry.
Fizdale compared Trier, a Knicks rookie, to two-time sixth man of the year Lou Williams and used "assassin" to describe his scoring abilities. At Arizona, Trier was consistently one of Sean Miller's top scorers and played off the ball as either a shooting guard or even small forward in smaller lineups.
Trier averaged 16.8 points per game through his three-year career at Arizona and was a finalist for the John Wooden Shooting Guard Award as a junior, but had the backup point guard role when Parker Jackson-Cartwright was off the court.
Trier has averaged 31 minutes with the Knicks during the NBA Summer League, third-most on the team behind draft picks Kevin Knox and Mitchell Robinson. And that's mainly due to Knicks Summer League coach Mike Miller switching Trier between point guard and shooting guard.
"It's been a lot of seeing if I can play both positions with me playing off the ball and on the ball at point guard," Trier said. "I played backup point guard at Arizona so I was used to playing both. Now it's about getting back into game rhythm and game feel."
Allonzo Trier after his @nyknicks debut and how he fits in New York: pic.twitter.com/Ef3QLKSVY4

— The Wildcaster (@TheWildcaster) July 8, 2018
Trier started the first two summer league games at shooting guard with second-year player Frank Ntilikina running the point. Ntilikina sat out with a groin injury for the final summer game against the Lakers before tournament play, so Trier was the starting point guard. He recorded his first double-double with 21 points, 10 rebounds and five assists, while committing just two turnovers as the Lakers beat the Knicks 107-92.
The Knicks still have Ntilikina, Emmanuel Mudiay and Trey Burke on roster for the upcoming season, so the chances of Trier playing point guard in New York are slim. But owning the ability to play both positions bodes well moving forward.
Luckily for Trier, Miller is the the Knicks' G League coach in Westchester, so getting familiar with each other should benefit the two-way player.
Alkins riding solo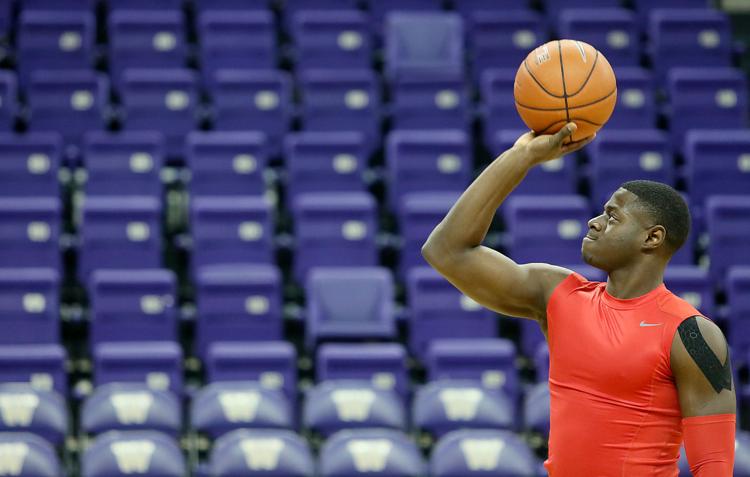 Toronto Raptors undrafted guard Rawle Alkins is in a crucial point of his life. While Alkins has earned minutes in every Raptors summer league game, his fate in Toronto is still up in the air. Alkins hasn't signed a contract with the Raptors and has only agreed to a training camp deal.
Blake Murphy of Dime Magazine reported that Alkins hasn't yet signed an Exhibit 10 contract, a one-year non-guaranteed agreement where players can earn bonuses ranging from $5,000 to $50,000 for attending summer league and fall training camp. If the player is cut, the team has the right to convert the Exhibit 10 to a standard two-way contract.
Alkins told the Star after his summer league game Monday that he still hasn't hired an agent, but that he's been in touch with potential representatives.
"I've been talking to a couple of agents and they're all telling me a lot of information," Alkins said. "I'm gonna' talk to those agents and get the feedback that I need. The rest will take care of itself."
Rawle Alkins put on a show in the second half for the Toronto Raptors. #NBASummerLeague pic.twitter.com/EJJBFWmO3j

— The Wildcaster (@TheWildcaster) July 6, 2018
Alkins hauled in 12 points and six rebounds in his debut last week, but put up just nine points total over the last two games on 36 percent shooting.
According to Murphy, the Raptors explained to Alkins that he could potentially carve out the same career as Fred VanVleet, who went undrafted from Wichita State in 2016 and moved up after playing one season with the Raptors 905 G League team. VanVleet recently signed a two-year, $18 million contract.
"The Raptors, when they called me on draft night, they explained to me how Fred VanVleet had the same thing," Alkins told Murphy. "He went undrafted, he showcased himself in the summer league and he proved that he was ready for the NBA. I think he just signed a big contract this year. You know, they kind of look at me on that type of level, and at the same time, I'm grateful for any opportunity and any opportunity that presents itself."
Bibby gaining experience with his old team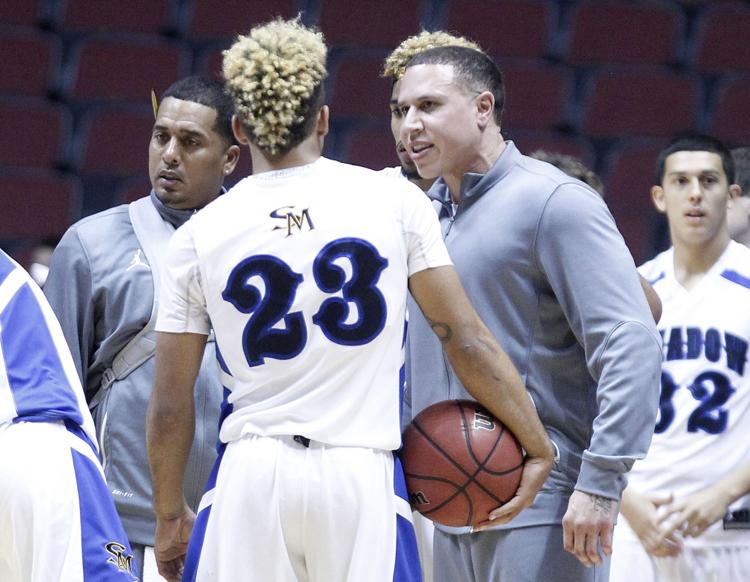 After Memphis lost its final summer league game before tournament play, former Grizzly and Arizona Wildcat Mike Bibby strutted through the tunnel to the locker room wearing a baby blue Grizzlies polo.
Bibby has been on the Grizzlies summer league coaching staff as a volunteer.
"I love it. Coaching is something that I've always wanted to do. I've been coaching since my son was 9 years old," Bibby told Sacramento's ABC10. "I just think that I have the knowledge for it. It's something that I take a lot of pride in and it's gonna help me."
Mike Bibby in the building. #NBASummer pic.twitter.com/kvlqFT5gq0

— Justin Spears (@JustinESports) July 11, 2018
The Grizzlies drafted Bibby No. 2 overall in 1998, when the franchise was located in Vancouver.
Bibby is the current head coach of his alma mater, Shadow Mountain High School in Phoenix, and just won his third consecutive state championship. Bibby has always been open to coaching at the college level, and hinted that he wants to be in the NBA at some capacity.
"We're still working on stuff and hopefully one day I'll be at this level," he said.