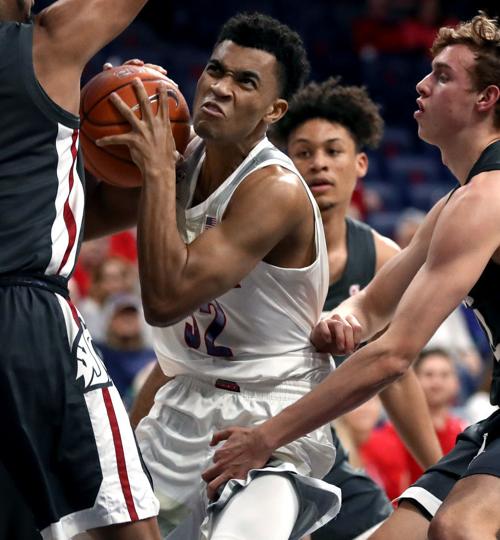 While most of his Arizona basketball teammates were out strolling the streets of Barcelona one sunny afternoon in August 2017, guard Kory Jones was stuck in a hotel nursing a newly torn ACL.
That made him one of the lucky ones.
About 5 p.m., a terrorist plowed a van down the city's famed Ramblas, killing 13 people and injuring 120 others. No Wildcats were in the line of danger, though UA coach Sean Miller said afterward that some experienced "the flow of people running — not necessarily like you were part of it as much as you could kind of sense something was wrong."
Jones could have been in that flow, or even closer to the bloodshed, or worse.
A walk-on guard who will graduate from Arizona next month, Jones said he loved heading overseas with his teammates to explore the sights and culture in Spain. Who knows where he might have wandered to soak up some more of it when UA coaches gave everyone some free time that afternoon?
Instead, Jones was bedridden. He was elevating and icing his leg with help from roommate Allonzo Trier when a group text message from UA basketball operations director Ryan Reynolds popped up on their phones.
It said, "'Everybody get back to the hotel,'" Jones said. "And from there we kind of found out what happened."
Jones' trip had suddenly gone from bad to worse.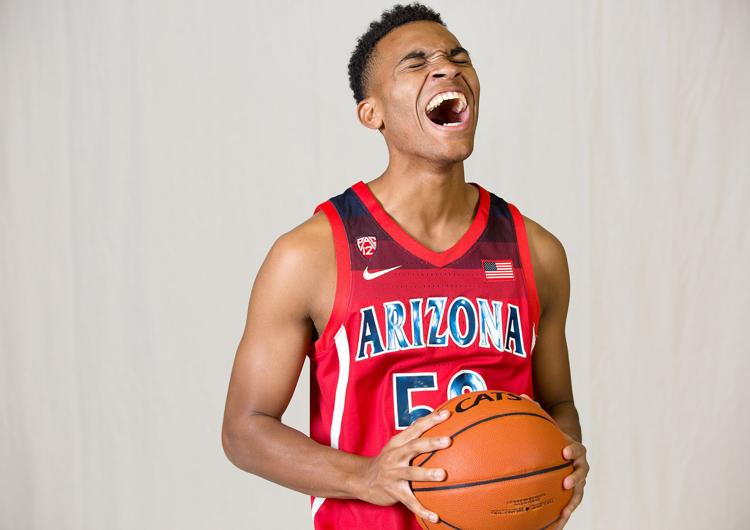 Just a day earlier, on the very first possession he played after entering an exhibition game in nearby Mataro, Jones crumpled to the floor with the knee injury. Then came the deadly attack, followed by the resulting cancellation of the Wildcats' final exhibition game, and some long plane flights home during which Jones had to stay comfortable somehow.
"I definitely sat in the aisle seat and had my leg out," Jones said. "But I took ibuprofen and I made it. It's kind of a mind-over-matter thing and once I realized that, I'd be fine. There's no reason to stress about it."
Jones carries pretty much the same attitude about his entire Arizona career. He called it a "great experience" despite working a lot behind the scenes, tearing up his knee and playing only a little over his four-year stay with the Wildcats.
He couldn't even get a break on his last appearance, either. In the final moments of a home game against Washington State on March 5, Jones took a pass from walk-on forward Matt Weyand, drove through some apparent contact and … missed.
"I went to the basket and had a little finger roll in traffic and it didn't fall," Jones said. "It may have been a foul. It may have not."
Jones says that play is just "something to laugh about now" because, really, the shot didn't matter.
What did was how his teammates rallied around him.
"Everybody on the court was like, 'This might be your last game — we've got to get you the ball,'" Jones said. "I mean, Christian Koloko was out there setting like five screens in one possession and Matt was just passing the ball right back to me if he got it. That's what I remember — being out there on the court with unselfish guys like that."
Jones scored three points in his UA career, all coming when he hit a 3-pointer in his freshman season of 2016-17 at Stanford, a moment Jones says was "really cool and crazy."
Jones said being a part of teams that won Pac-12 regular-season titles in 2016-17 and 2017-18 and the 2018 Pac-12 Tournament were also highlights. But there were also good memories off the court, too, even when times seemed darkest.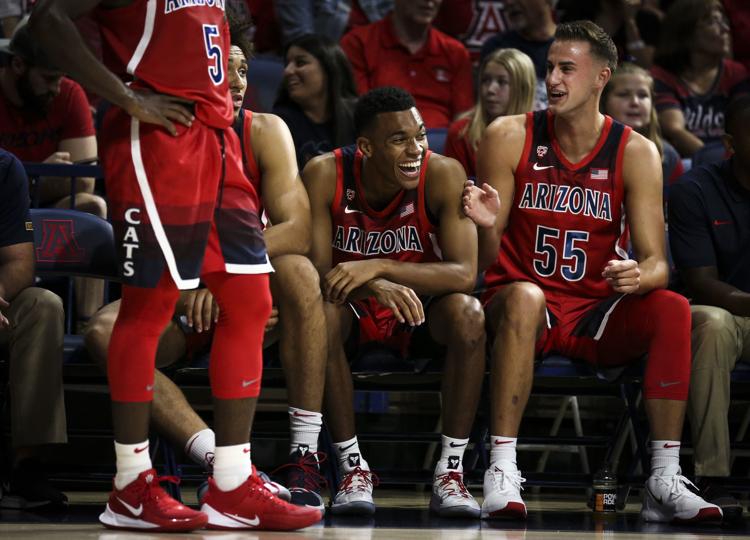 While missing the entire 2017-18 season because of the ACL tear, Jones used the time to learn and build relationships that might help him eventually in his career pursuit of sports management.
"When I was doing rehab, I got to know a lot more people throughout our program and throughout the whole athletics program at Arizona," Jones said. "I also learned how much of the family atmosphere the program is, being with 'J-Rock' (Justin Kokoskie, athletic trainer) and a lot of things. It was one of the hardest things I've ever had to go through, but I think it was a blessing in disguise."
Jones has a goal of becoming an NBA general manager, following the route Warriors GM Bob Myers took as a former UCLA walk-on. He said he also appreciated the chance to visit with former Pelicans GM Dell Demps along with his teammates and some of the other off-court opportunities he had.
Jones still has a year of eligibility remaining but is more likely to start hopping up the administrative ladder. He is finishing up his UA classes from his Virginia hometown this spring and said he hopes to become a graduate assistant with another college program next season.
Jones' career aspirations mean he will likely be moving around and changing jobs often in the years to come. But, as he found during that fateful trip to Spain, new experiences sometimes have a way of paying off in unexpected ways.
"It was actually arguably the best trip I've ever taken in my life until the last few days," Jones said. Besides, he said, "the good part about tearing my ACL is it forced me to be inside the room during the terrorist attacks."
Be the first to know
Get local news delivered to your inbox!