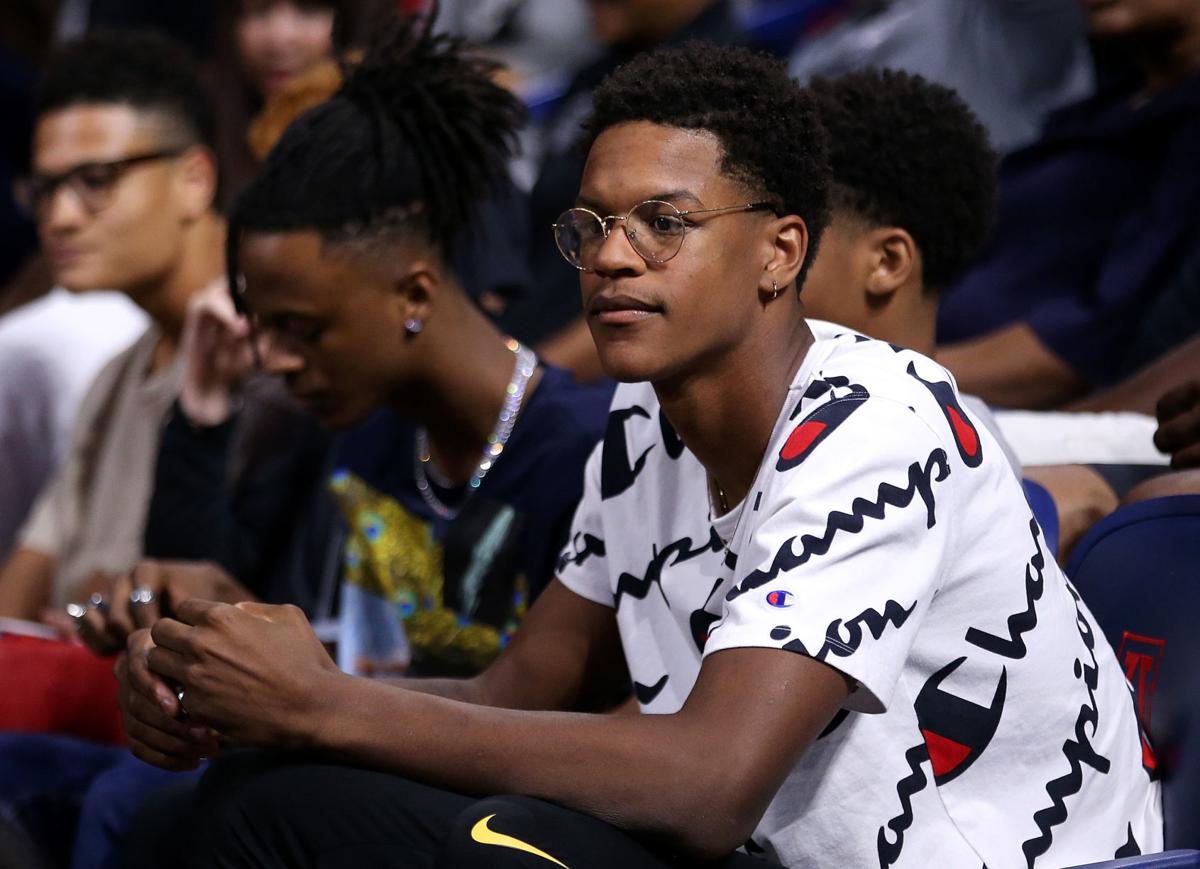 Former Arizona Wildcats commit and UCLA sophomore Shareef O'Neal is transferring to LSU. O'Neal, the son of NBA legend Shaquille O'Neal, announced his commitment to Sports Illustrated Friday night. 
The older O'Neal played three seasons at LSU from 1989-92, and averaged 21.6 points and 13.5 rebounds per game. 
"Real big footsteps," Shareef told Sports Illustrated. "But I'm ready for it. Great program. Louisiana is a different scene. I've been in LA most of my life, but I'm ready for it."
The 6-foot-9-inch O'Neal originally committed to the Wildcats as part of their 2018 recruiting class, and remained committed after former UA assistant coach Book Richardson's was arrested for federal bribery in September 2017. O'Neal decommitted from the Wildcats on Feb. 24, 2018, the same day coach Sean Miller was away from the team amid an ESPN.com report that he discussed a $100,000 payment to land former UA standout Deandre Ayton.
O'Neal, a Los Angeles native, later committed to the Bruins and Alford. He missed his entire freshman season after undergoing open-heart surgery. He returned this season, averaging 2.2 points and 2.9 rebounds per game for Cronin, who's in his first season with the Bruins. He departed from the UCLA program in January. 
"A part of my heart will always be at UCLA figuratively and literally. I'm looking forward to that chapter, wherever that may be," O'Neal tweeted in January. 
O'Neal will finish the academic quarter at UCLA, which ends on March 20. 
Contact sports content producer Justin Spears at 573-4312 or jspears@tucson.com. On Twitter @justinesports