BROOKHAVEN, Ga. — Deep in the Twittersphere outside the Atlanta Hawks' practice facility Tuesday morning, another allegation hit the Arizona basketball program, this time from none other than controversial attorney Michael Avenatti.
Inside the gym, where NBA scouts lined the two practice courts, Pace Mannion wore a red UA shirt as he watched his son, Nico, run the offense for the McDonald's All-American West team.
"He's played well. He's done what he's supposed to do," Pace said. "Have good feedback from all the NBA guys."
Among the other high school stars Nico passed to during Tuesday morning's workout was fellow UA signee Josh Green, whose little sister was on hand wearing Arizona gear, too.
For the Mannions, and the Greens, it was business as usual.
Nico Mannion made that clear later Tuesday, when asked about his UA commitment in the face of the ongoing college basketball investigation and trials.
"I'm not going anywhere," he said.
His father explained why.
"We just have no doubts what's going on there from what we've been told and how it's been handled," said Pace Mannion, a former Utah standout who played in the NBA and overseas. "We have no reason to think anything's going to happen. If it does, it does. We'll deal with it then, but I don't think there's really any issue."
After Avenatti was arrested Monday for allegedly trying to extort Nike, he tweeted Tuesday morning to "ask DeAndre Ayton and Nike about the cash payments to his mother and others."
Avenatti's allegation did not indicate a time or other specifics, and it was immediately unclear if or where such an allegation might go with the NCAA, or if it involved UA coaches in any way.
Pace Mannion wasn't assuming anything.
"It's like I said, if Nike paid him, and Sean (Miller) didn't know about it, I'm not going to blame Sean for that," Pace Mannion said. "There's a lot of things I can't worry about."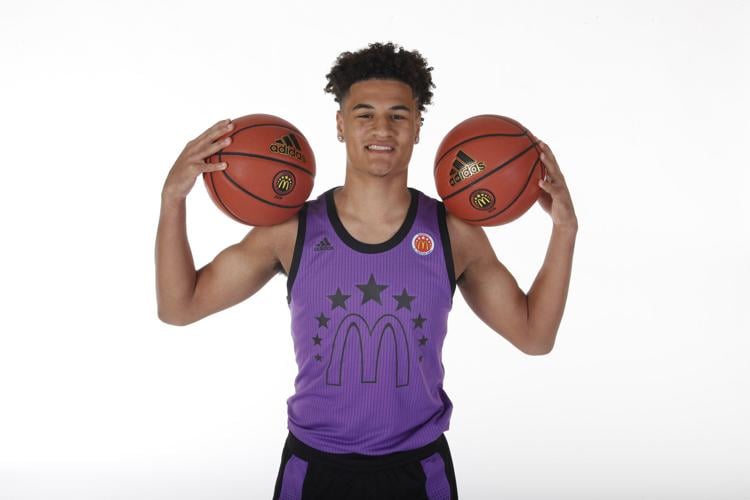 The external buzz has not appeared to move Green, either. In fact, the Australian guard now playing for Florida's IMG Academy said his trust in Miller was one of the main reasons he chose the Wildcats last October.
"I trust in Coach Miller and what he's doing," Green said. "So I'm going to stick by what he's doing."
One reason for Green's stance is because of Ayton. The two played together at Phoenix Hillcrest Prep during the 2016-17 season, before Green moved to IMG and Ayton went to Arizona the following season.
Even with Ayton playing for the Suns, Green said they still keep in regular contact.
"Deandre is a great guy, and one thing I've learned being one of his close friends is he'll tell the truth about anything," Green said. "He'll tell you one way or another. So my main thing, I was able to ask him questions, and he was able to give me an honest answer and everything.
"Everything he said was good about Arizona and about Coach Miller. He loved being with Coach Miller. So you know it's cool."
As a result, Green said he would continue to support the UA program and "next year, I want to come in right away and have a fun time."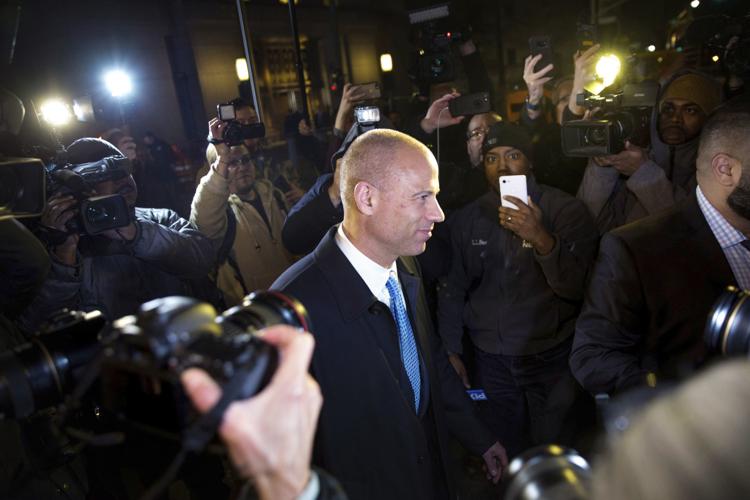 For as much as UA fans may be eagerly anticipating the arrival of Mannion, Green and the rest of the Wildcats' top-rated recruiting class, Mannion said "we're even more excited than they are."
Friendship is one reason why.
Mannion and Green started building a strong bond more than three years ago, when Green was a freshman at Glendale Mountain Ridge and Mannion was an eighth-grader (Mannion eventually joined the class of 2019 by skipping his junior year at Phoenix Pinnacle High School).
The two spent summers playing in the backcourt together for the West Coast Elite travel club and, even when Green spent the past two years in Florida, they were still constantly in touch.
"Text, Snapchat, FaceTime," Mannion said. "We're texting every day but we probably FaceTime each other every other day — and then we're on the phone 10-15 minutes, just talking."'
The two both carry confident, yet approachable personalities, the kind West team coach Kurt Keener says will help them adjust to a bigger stage at Arizona next season.
"I think they're both kind of quiet, low-key guys, but not shy," said Keener, also the coach at Gilbert Christian High School. "They look to me like guys, that when they come into a situation like this, they get a lay of the land.
"I would say both of them are kids that are comfortable in their own skin. They don't talk trash and all of that, almost as a defense mechanism. I don't see that. Both of them are very, very comfortable."
After Mannion committed to the Wildcats last September, there was considerable speculation Green would soon join him so they could keep playing together in college.
Even after North Carolina made a late push for Green, three weeks later, Green did just that.
But Mannion, Green said, was only part of the reason.
"Having him (at UA) helps, but my main thing was just finding a school that I'm able to fit into, and the best relationship with the coach," Green said. "Arizona, I've always been a total top priority for them. They've been recruiting me for years now.
"So it's just that relationship, which you can't really get with many other schools, especially schools that just come in later. I was really comfortable with them. I love Coach Miller and the school."