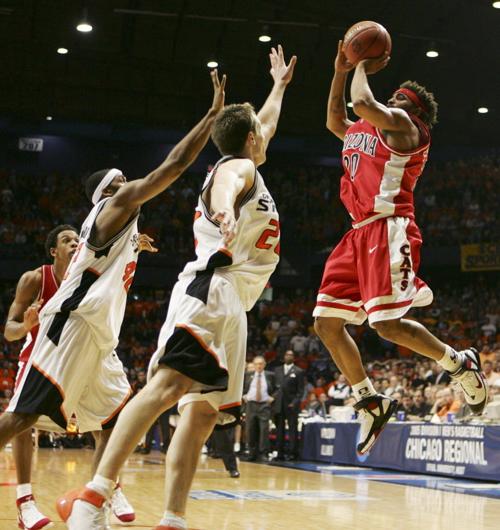 Picking the 25 greatest wins of Lute Olson's Hall of Fame coaching career was no easy task. There were almost 800 of them, after all.
We're listing the top 25 wins belonging to Olson, who died Aug. 27 at age 85. We're limiting the selections to just Olson's tenure in Tucson. (Almost all of them, anyway).
Today: Wins No. 15-11 on Lute's all-time list.
15. Salim saves the day, Part 2
Just months after relying on Salim Stoudamire to do away with the Bruins, Olson again turned to Stoudamire in the Sweet 16 of the 2005 NCAA Tournament. Facing a talented and experience Oklahoma State squad, the Wildcats trailed as the clock dwindled. With 2.8 seconds left, the ever-clutch Stoudamire knocked down an off-balance jumper to send Arizona into the Elite 8, where the Cats would succumb to a potent top-seeded Illinois roster.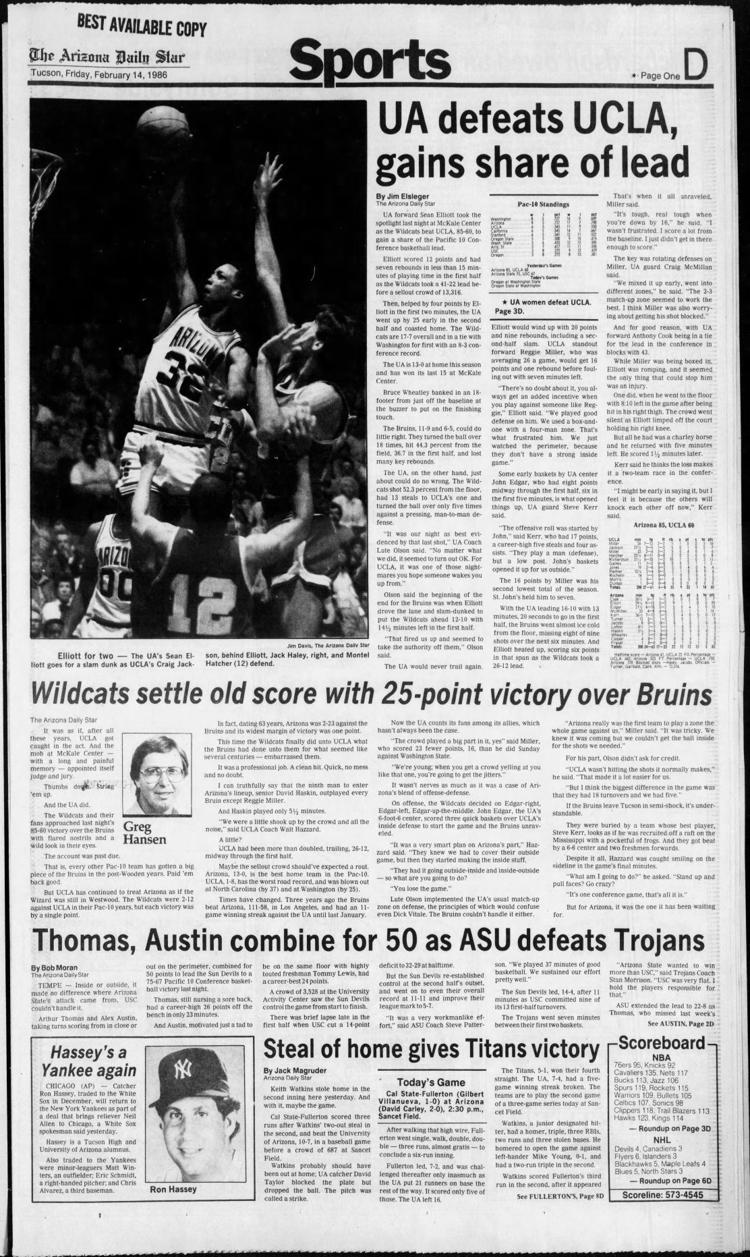 14. Frustrating a phenom
Reggie Miller was as known for his on-court antics as his 3-point prowess (just ask Spike Lee), and the UCLA great did not spare Arizona the hysterics. In an 85-60 win on Feb. 13, 1986, the Wildcats held Miller to 16 points as he fouled out with more than seven minutes left, rubbing his fingers together to signal his disgust for the refs. He gained few fans in Tucson after that.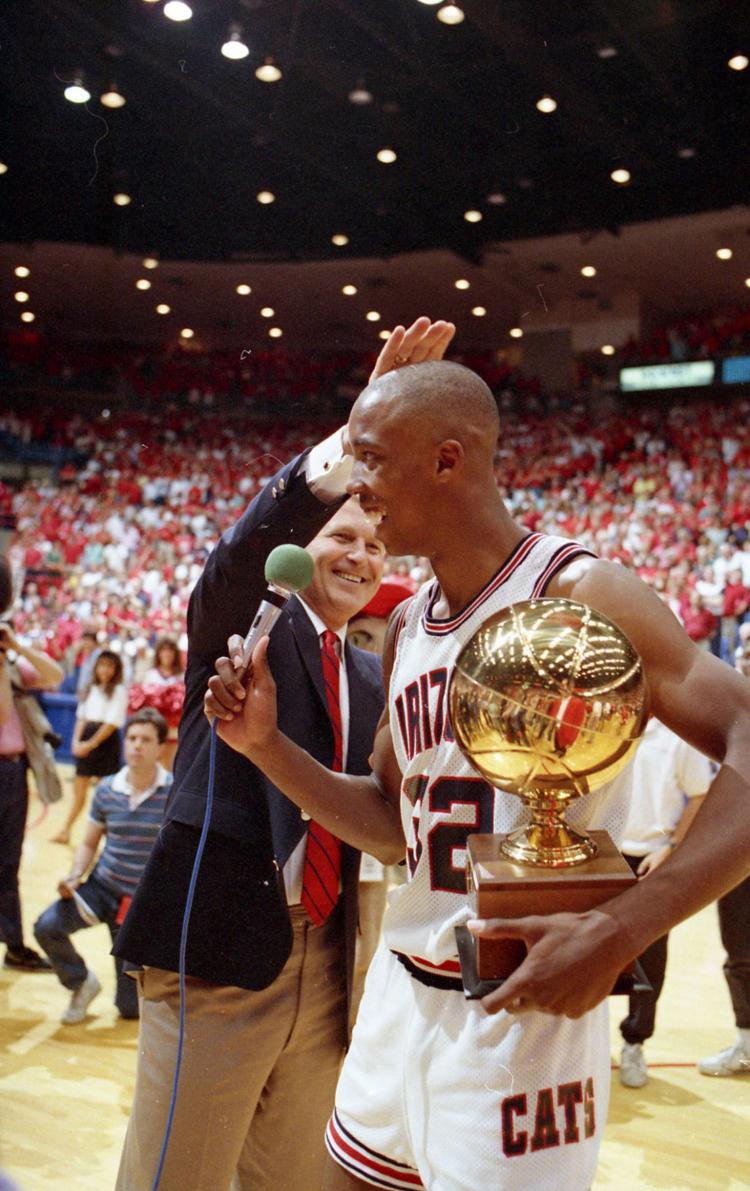 13. One fine day
Three years after one Miller sullied his name, a hometown hero cemented his. On Feb. 18, 1989, Sean Elliott — the pride of Cholla High School — scored 35 points in the most lopsided Arizona win in the history of the rivalry. The Wildcats did not just throttle the Bruins by 38, 102-64, but Elliott toppled Lew Alcindor's record for Pac-10 points.
12. March gladness — finally
It took three tournament losses with the Wildcats for Olson to finally turn the corner, and turn the corner they did on March 18, 1988. The first game of Arizona's first Final Four run was a 90-50 pasting of the Cornell Big Red, a win that moved the Cats to 32-2. Olson would go on to register 38 more NCAA Tournament wins with Arizona.
11. Cats win with heavy hearts
Most years, a nondescript regular-season win over USC would not mean much. But 2001 was not a normal year. On Jan. 1, Olson's beloved wife, Bobbi, died of ovarian cancer, and Olson would miss the next four games. He returned to the sidelines against the Trojans on Jan. 18, leading the Wildcats to a 71-58 win at McKale Center. Bobbi's seat remained empty.