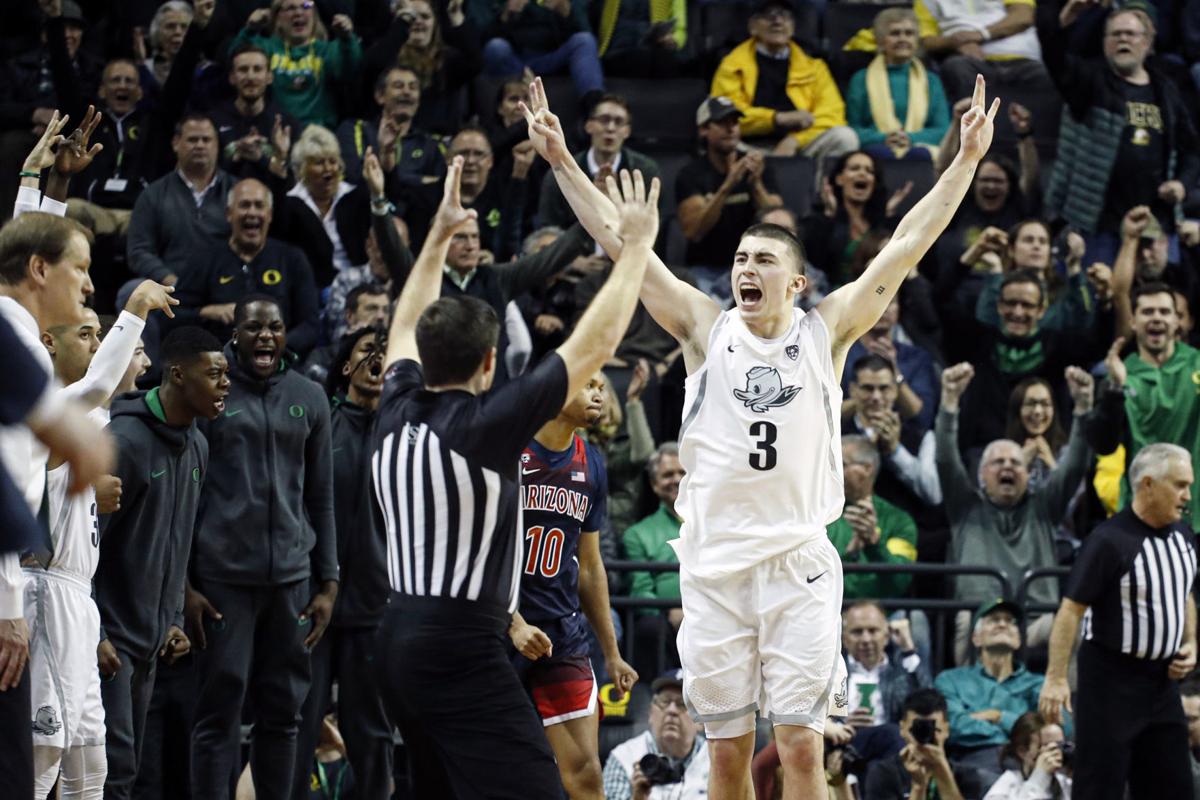 Editor's note: With no March Madness this year, the Star is using whatifsports.com to simulate what may have happened if the hoops world hadn't been shut down by the coronavirus.
We're one day closer to crowning a (simulated) national champion. For those just joining the action, Kansas is the only No. 1 seed still remaining as we head to the Elite Eight. Fellow top seed Gonzaga was ousted by No. 4 Oregon, and No. 5 Ohio State took down Baylor in the Sweet 16.
Now let's see who's going to the Final Four:
MIDWEST REGION
No. 2 Kentucky 75, No. 1 Kansas 68: Down goes the final No. 1 seed. Kentucky rallied from a 40-35 halftime deficit to take down the Jayhawks in the Midwest Region finals. The Wildcats went on a 17-6 run to open the second half; Tyrese Maxey's lone 3-pointer of the night put the Wildcats up 48-46.
Kentucky eventually went up by double digits behind a layup from EJ Montgomery and a 3 from Immanuel Quickley, then survived a late Kansas rally. KU cut Kentucky's deficit to 71-66 with just under a minute remaining, but a turnover by KU's Marcus Garrett led to an easy layup for Montgomery.
Quickley led the Wildcats with 20 points on 6-of-12 shooting, and Maxey added 12 points on 3 of 9 from the field. Kansas star Devon Dotson paced all scorers with 21 points, but hit only 2 of 6 from 3-point range.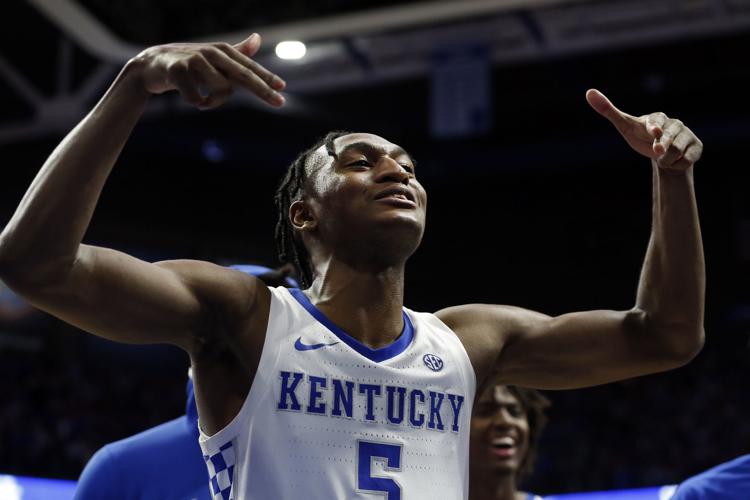 EAST REGION
No. 4 Maryland 77, No. 3 Villanova 72: Maryland went to the basket often in the second half, and it paid off with a comeback win. The Terps struggled from 3-point range, going 7 of 21, but were effective closer to the basket, hitting 22 of 38 (57.8%) 2-pointers.
Maryland went up on a layup from Jalen Smith at 7:49 in the second half and proceeded to take a 64-56 lead a few minutes later after guard Darryl Morsell hit a 3. Down by 11 with three minutes to play, Nova went on a 8-0 run, but a potential game-tying 3 from Collin Gillispie with 45 seconds to go clanked the iron. Villanova struggled to score in the second half, hitting just 10 of 32 shots from the field.
Gillispie and Smith led their respective teams with 20 points apiece. The difference-maker for Maryland was senior guard Anthony Cowan, who scored 10 of his 14 points in the final 16 minutes of play.
SOUTH REGION
No. 3 Michigan State 73, No. 5 Ohio State 71: Cassius Winston calmly knocked down two free throws with 10 seconds left, putting the Spartans up by five points and sending them to another Final Four. The senior scored six of MSU's final seven points as it held off its Big Ten rival in a classic finish.
Neither team led by more than six points the entire second half, with the Buckeyes clinging to a 41-35 advantage before the Spartans went on an 11-2 run. Ohio State retook the lead with 3:39 to play, but a dunk from Xavier Tillman and a jumper from Winston put MSU up again — this time for good.
The Spartans locked down on defense in the final two minutes, holding the Buckeyes to just 2 of 5 from the field and forcing a turnover. Winston scored a game-high 19 points and Tillman followed suit with a 17-point, 11-rebound effort. He added three blocks.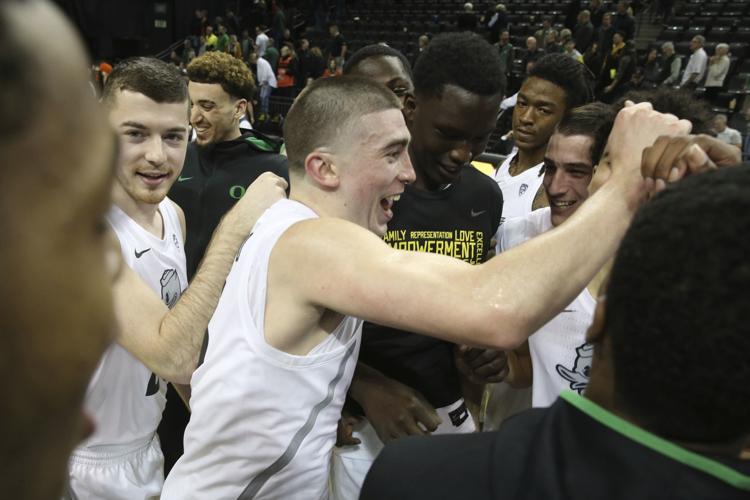 WEST REGION
No. 4 Oregon 94, No. 2 San Diego State 93, OT: The Ducks needed overtime to prevail against the Aztecs in a nail-biting affair. Tied at 93-93 with the clock winding down in OT, Oregon's Shakur Juiston was fouled going up for a layup and hit a free throw to win the game. San Diego State was unable to get a shot up as time expired.
SDSU forced overtime thanks to a baseline jumper from Trey Pulliam late in regulation, but couldn't use the momentum to take the lead in the extra frame. Payton Pritchard's 3-pointer gave the Ducks an 88-85 lead to start overtime.
Aztec point guard Malachi Flynn led all scorers with 27 points, though he was shadowed by Pritchard's 22 points and six assists. Pritchard also hit 6 of 10 3-pointers. The senior scored five of the Ducks' nine points in OT.
Now, we have a Final Four: Kentucky will take on Maryland, while Michigan State faces Oregon.
In Thursday's Star, we'll simulate both games and then crown a national champion.
Be the first to know
Get local news delivered to your inbox!