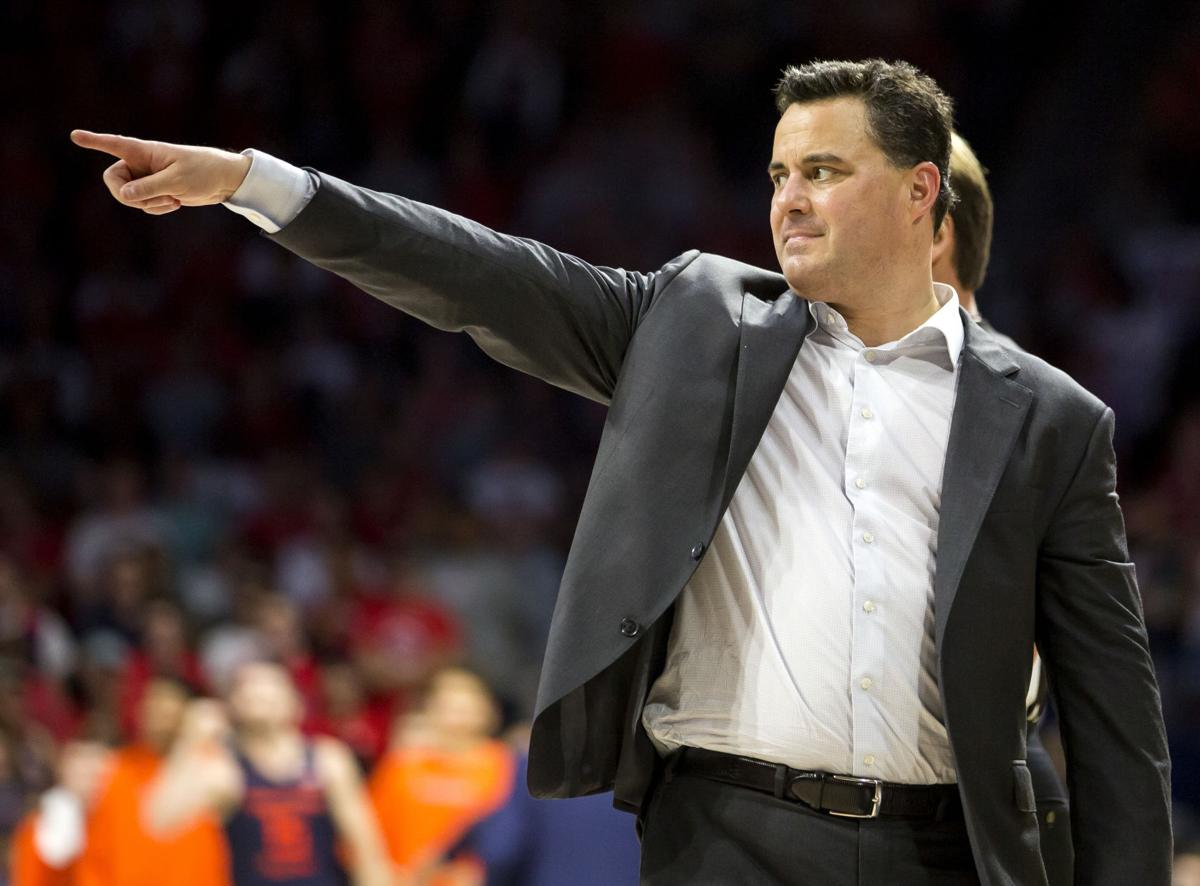 Where are they now?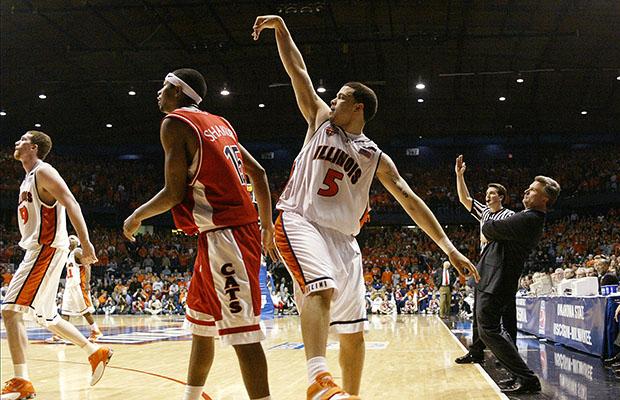 The most notable Arizona-Illinois matchup was in the 2005 Elite Eight when the Fighting Illini overcame a 15-point deficit with four minutes remaining in regulation to beat the Wildcats 90-89 in overtime.
That contest was one of five times the Wildcats were close to punching their ticket to the Final Four since the 2001 season. In a game that featured NBA players along with some of the most memorable names in college basketball history, what are those guys up to nowadays?
Let's start with Arizona. Center Channing Frye went on to have a 13-year NBA career, playing for the Knicks, Trail Blazers, Suns, Magic, Cavaliers and Lakers. He won a championship with the Cavs in 2016. Now retired, Frye is working as a media personality for Turner Sports and hosts the "Road Trippin' Podcast" with former Wildcat Richard Jefferson.
Salim Stoudamire, a second-team All-American in 2005, last played professional basketball in Venezuela in 2013 and resides in Atlanta.
Former UA wing Jawann McClellan is a police officer in his hometown of Houston, and ex-point guard Mustafa Shakur owns an Executive Care branch, a home care franchise, in Philadelphia.
For Illinois, the most recognizable Illini was point guard Deron Williams, who went on to play 12 years in the NBA for the Jazz, Nets, Mavericks and Cavaliers. Williams sparked a 20-5 run for the Fighting Illini in that 2005 game and sent the game into overtime with a three-pointer and finished the night with 22 points and 10 assists. Now? Williams is a free agent.
Former Illinois sharpshooter Luther Head last played for Cape Breton in the NBL Canada while Dee Brown became a second-round pick in the 2006 NBA draft, but only played two seasons in the league. Brown is now an assistant coach under Steve McClain at the University of Illinois-Chicago.
---
'Air Tolly' returns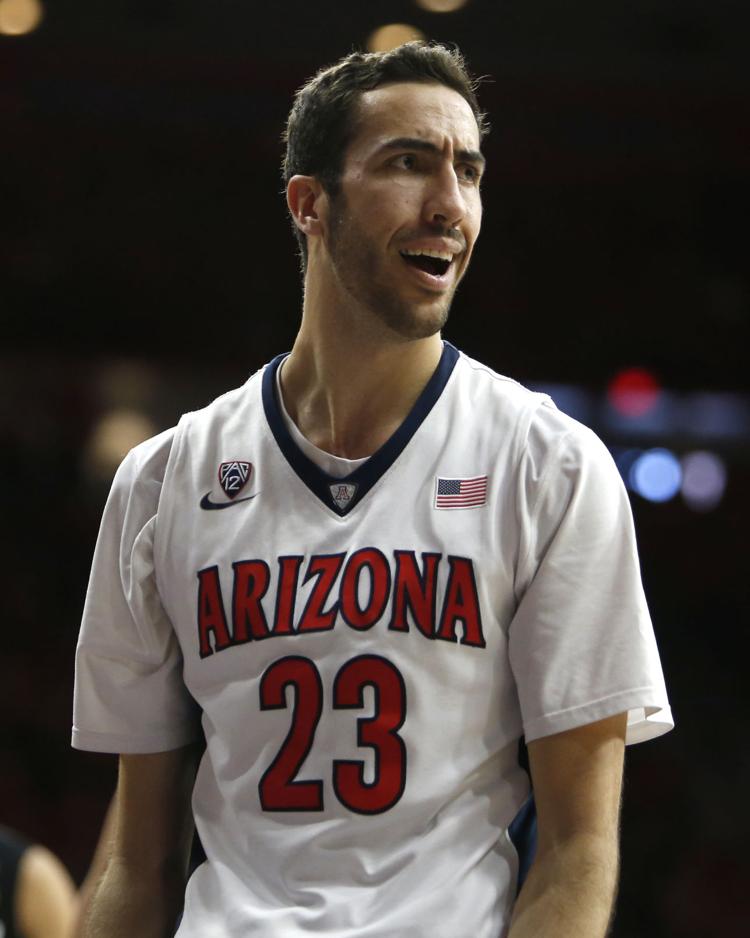 Ex-Wildcat Mark Tollefson returned to McKale Center to watch the game, the first time he's been back at McKale for a game since leaving to play overseas in 2016.
Tollefson played with the Wildcats in 2015-16, coming over as a grad-transfer from San Francisco. In his lone year with the Wildcats, Tollefson averaged seven points and three rebounds while appearing in 34 games.
Tollefson spent the 2016-17 year with Estonian team Kalev/Cramo, where he made the Estonian League All-Star Game and helped Kalev/Cramo win the 2017 league championship. The following year he played for Israeli team Maccabi Rishon LeZion and most recently Maccabi Ashdod in 2019. He finished as the league's top scorer with 20.4 points per game.
---
Sign of the night
That Elite Eight game may have been 14 years ago, but Illinois fans are still finding ways to rub salt in the UA's wound. Among one of the hundred or so dressed in orange was a fan who brought in a sign that read "Party like it's 2005".
---
It's Miller time
Arizona is in a recruiting war with Illinois for four-star Chicago shooting guard Adam Miller. The 6-foot-2-inch, 170-pound Miller is rated as the second-best prospect from Illinois and the No. 7 shooting guard nationally for the 2020 recruiting class, per 247Sports' rankings. Miller has the Wildcats in his final list of schools, along with Illinois, ASU, Kansas, Louisville and Wake Forest.
---
Scouts galore
Both Arizona and Illinois feature future NBA prospects on their rosters and scouts took notice Sunday night as UA handed out credentials to 33 scouts from 24 NBA teams.
The Wildcats have possible first rounders in Nico Mannion, Josh Green and Zeke Nnaji, while the Fighting Illini have a mix of new and returning talent.
Sophomore guard Ayo Dosunmo returned after being named to the Big Ten All-Freshman Team last year and four-star freshmen Kofi Cockburn joins the team as the No. 46 overall recruit by 247Sports.
---
Tweet of the night
---
Arizona Wildcats vs Illinois Men's Basketball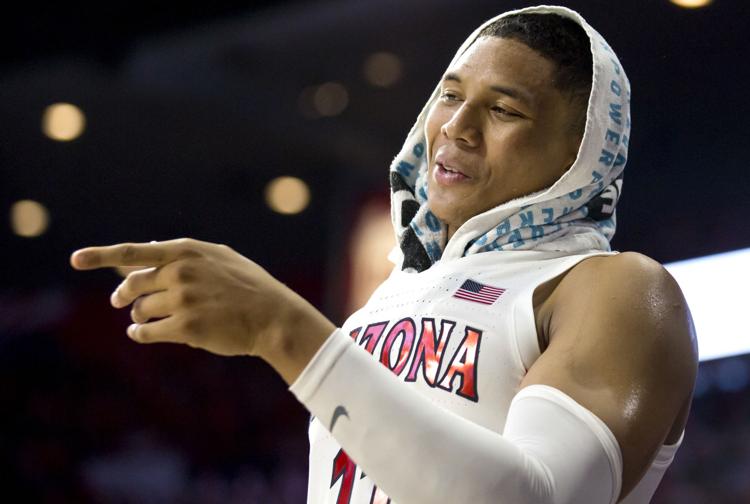 Arizona Wildcats vs Illinois Men's Basketball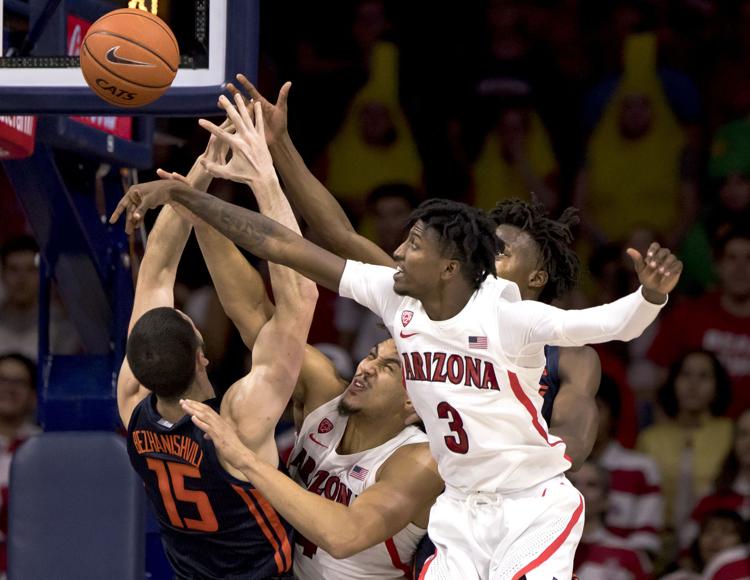 Arizona Wildcats vs Illinois Men's Basketball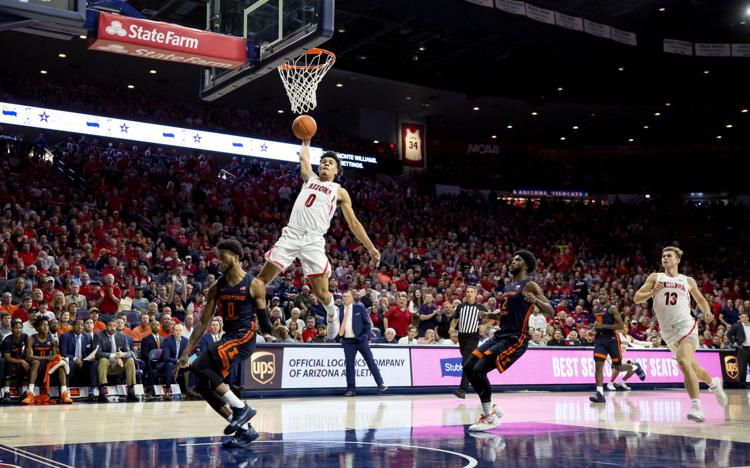 Arizona Wildcats vs Illinois Men's Basketball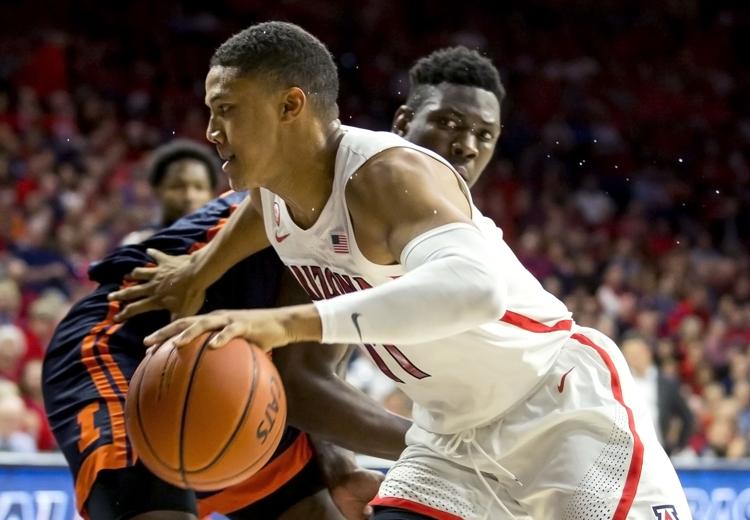 Arizona Wildcats vs Illinois Men's Basketball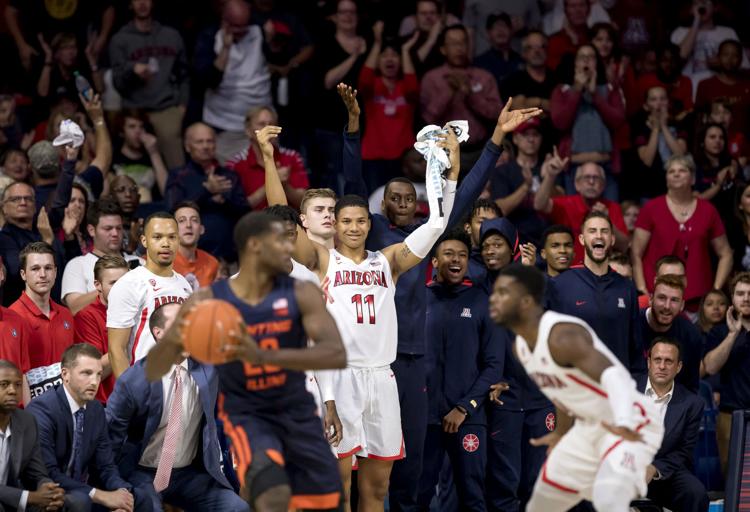 Arizona Wildcats vs Illinois Men's Basketball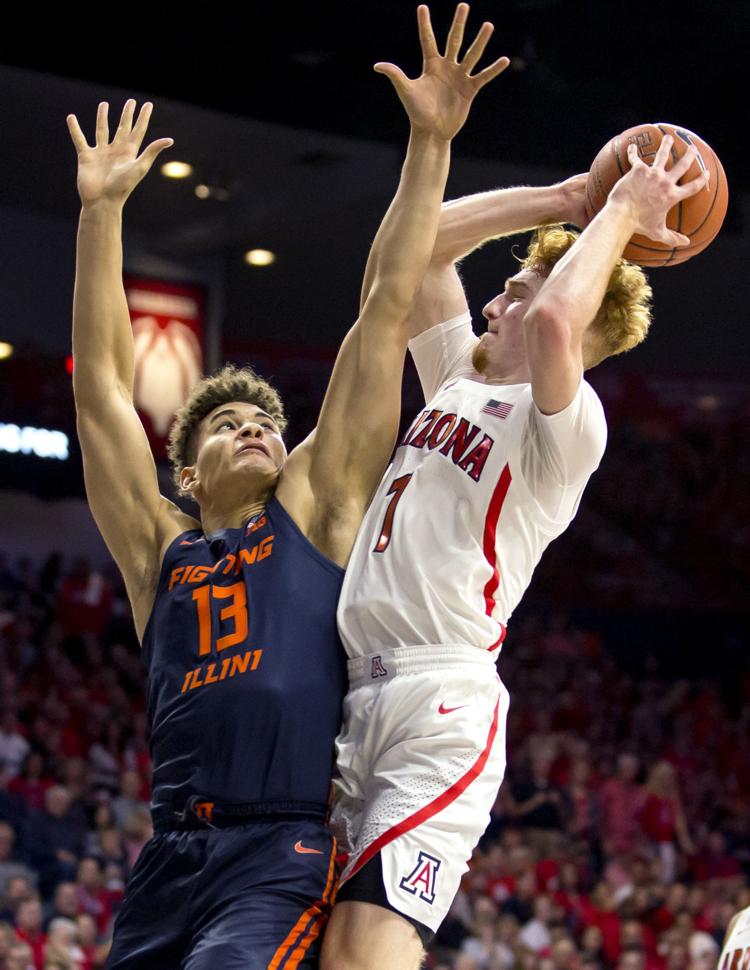 Arizona Wildcats vs Illinois Men's Basketball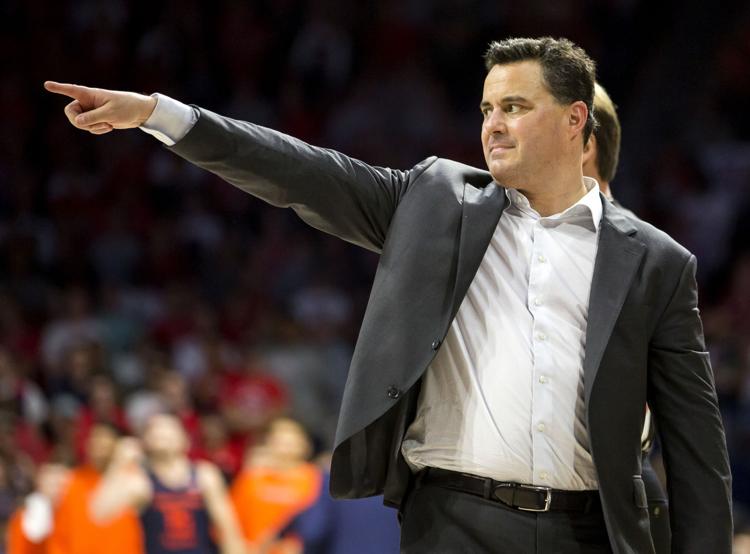 Arizona Wildcats vs Illinois Men's Basketball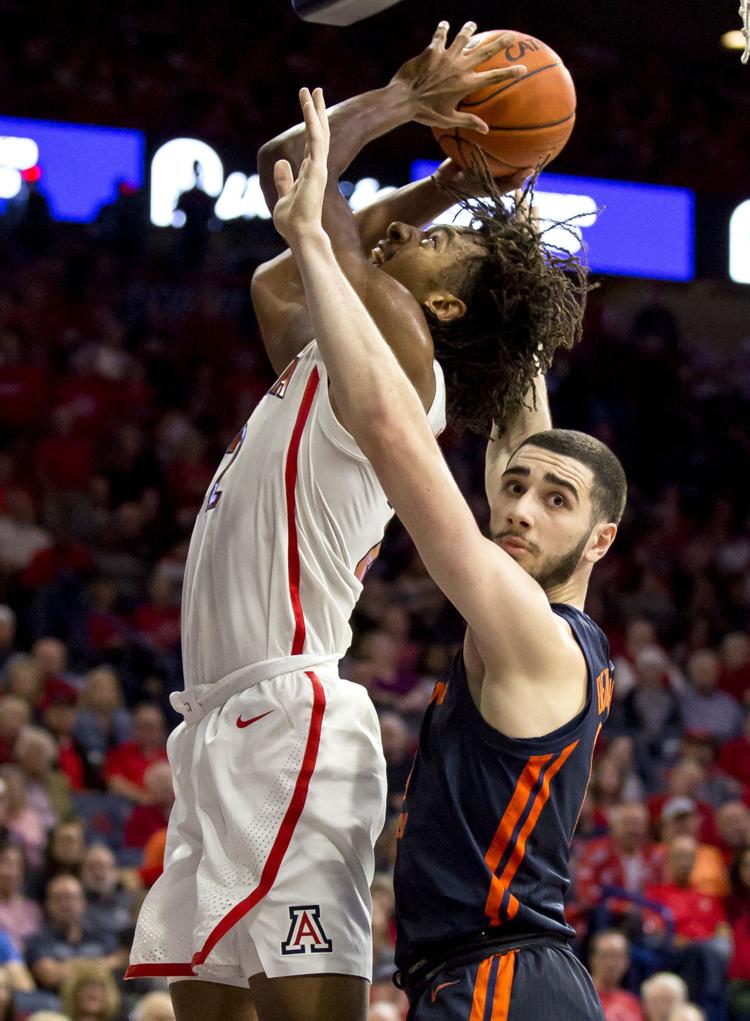 Arizona Wildcats vs Illinois Men's Basketball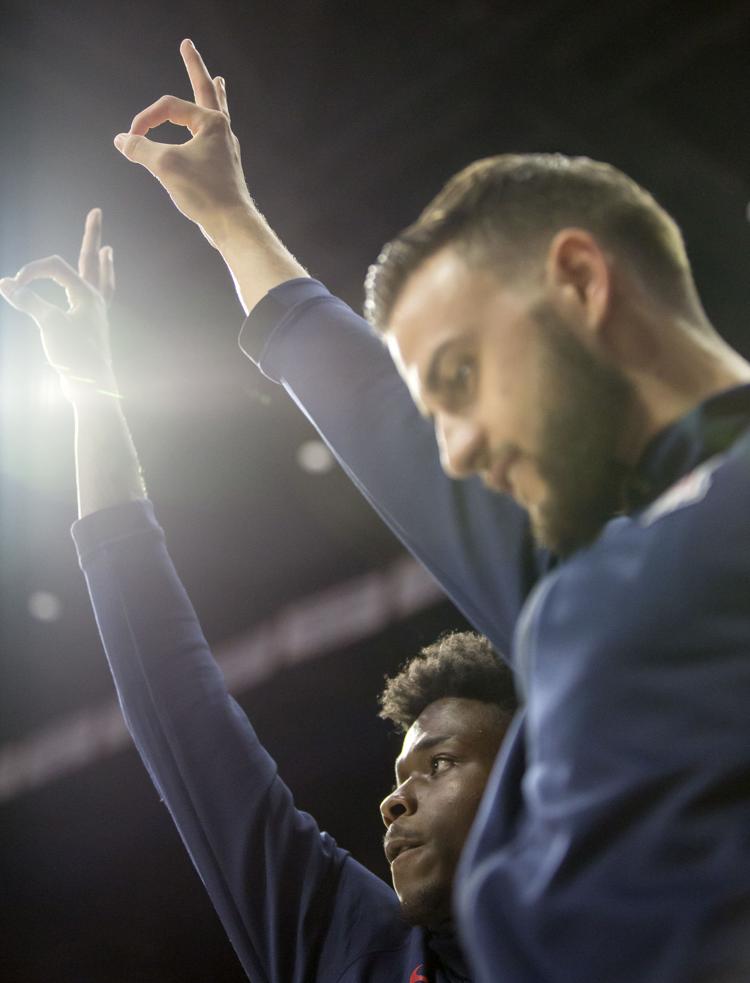 Arizona Wildcats vs Illinois Men's Basketball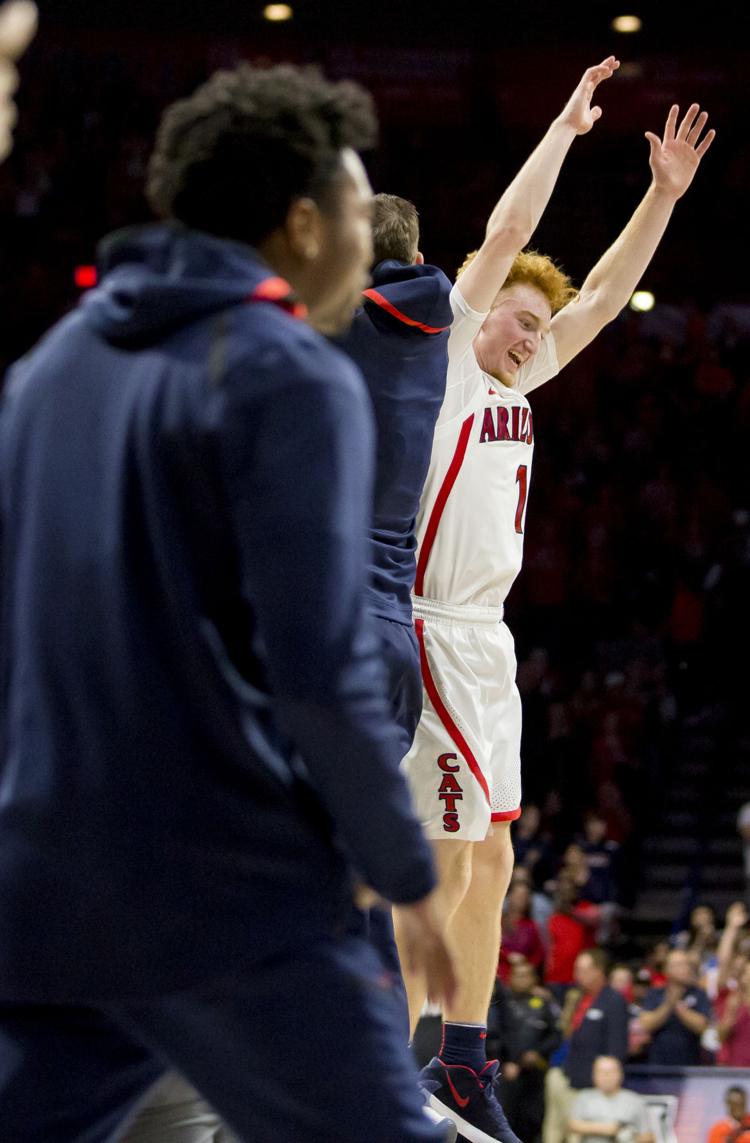 Arizona Wildcats vs Illinois Men's Basketball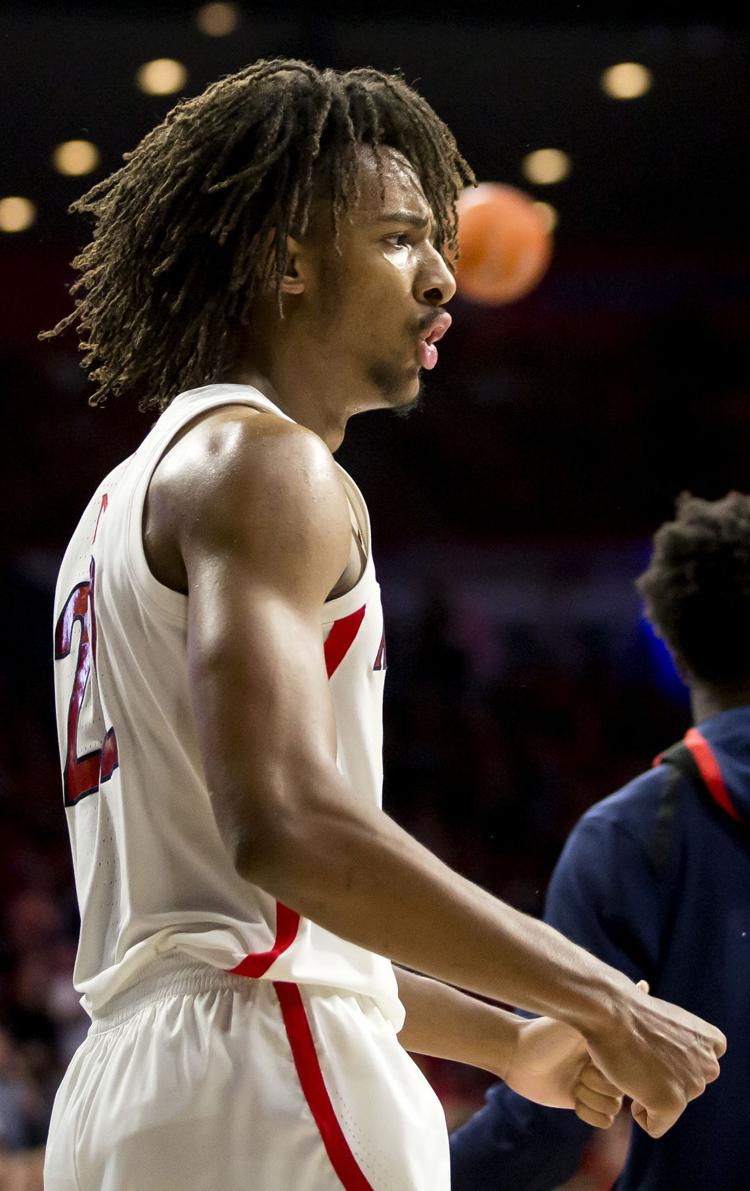 Arizona Wildcats vs Illinois Men's Basketball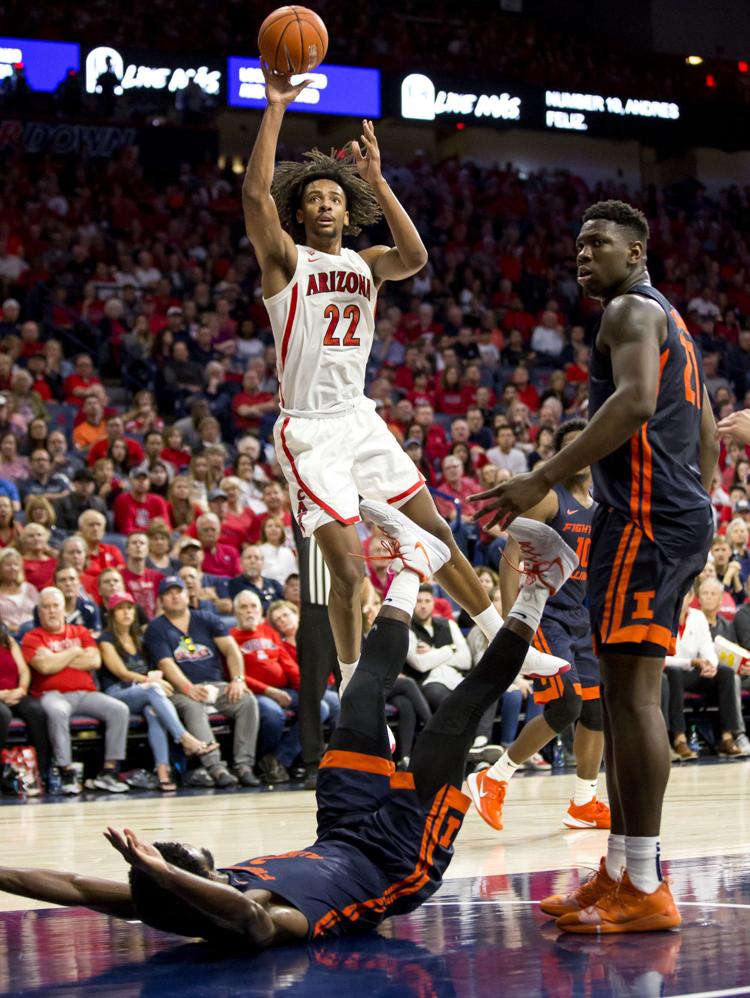 Arizona Wildcats vs Illinois Men's Basketball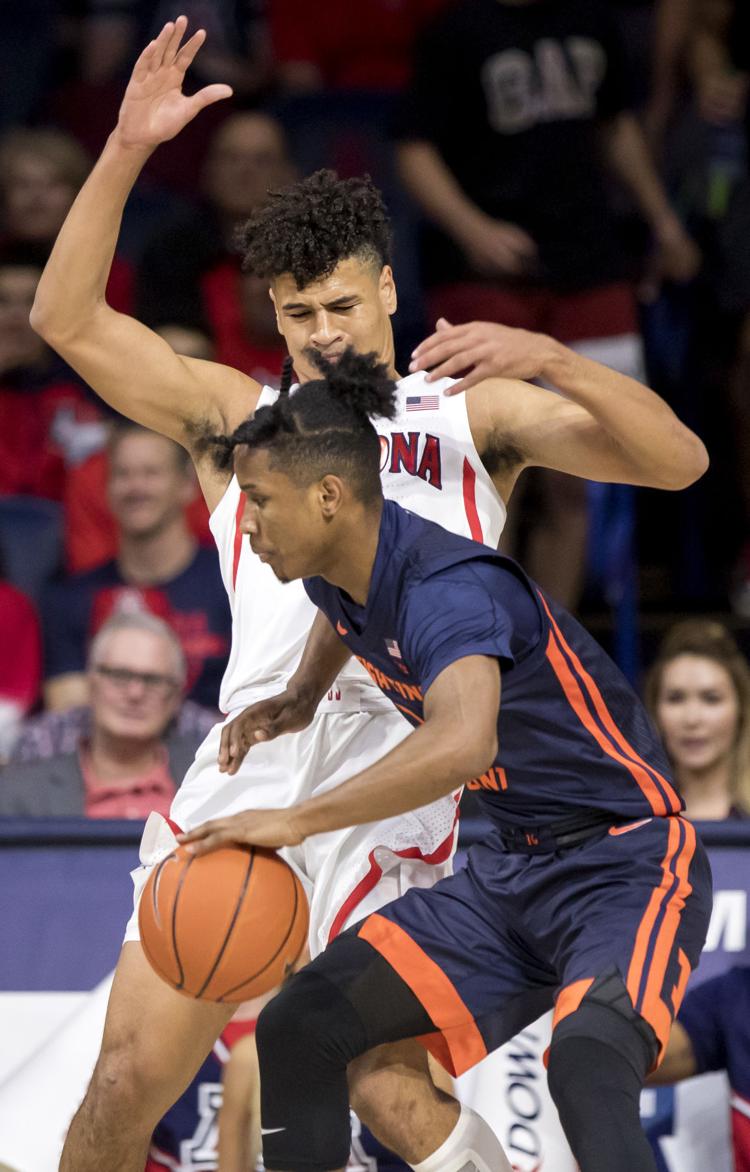 Arizona Wildcats vs Illinois Men's Basketball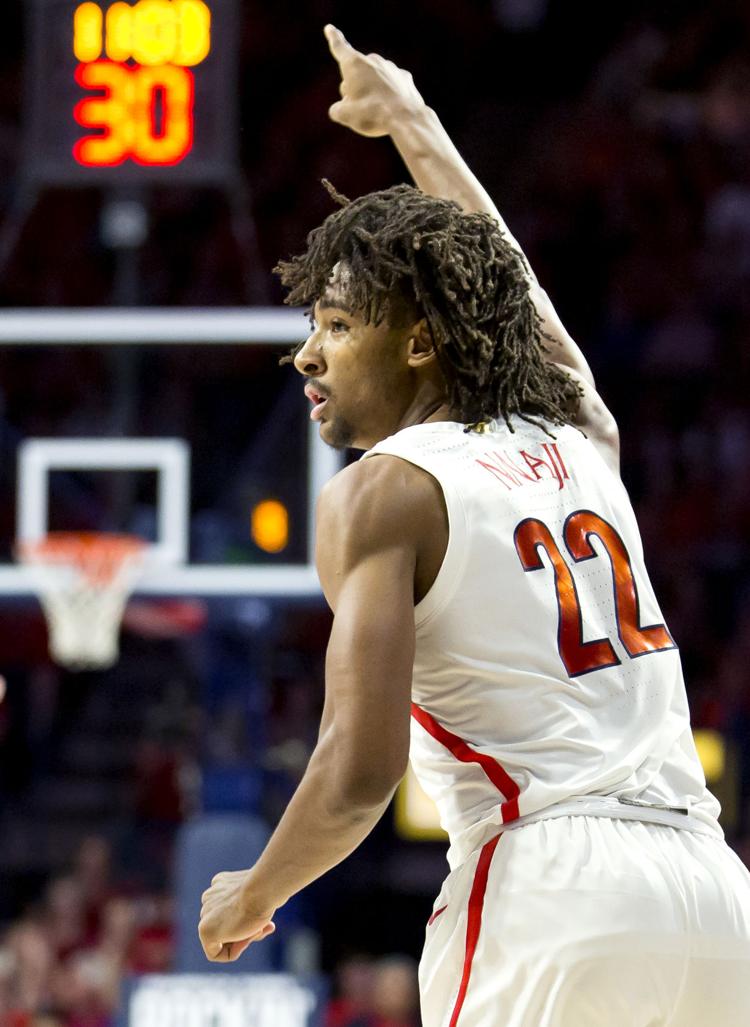 Arizona Wildcats vs Illinois Men's Basketball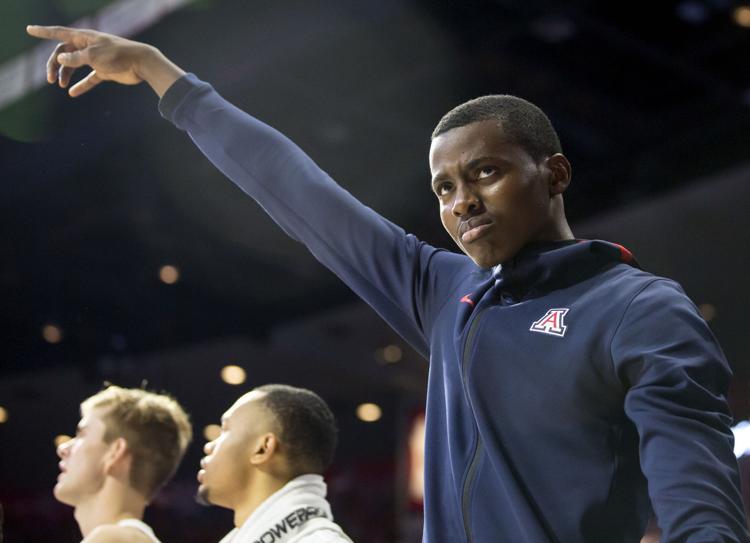 Arizona Wildcats vs Illinois Men's Basketball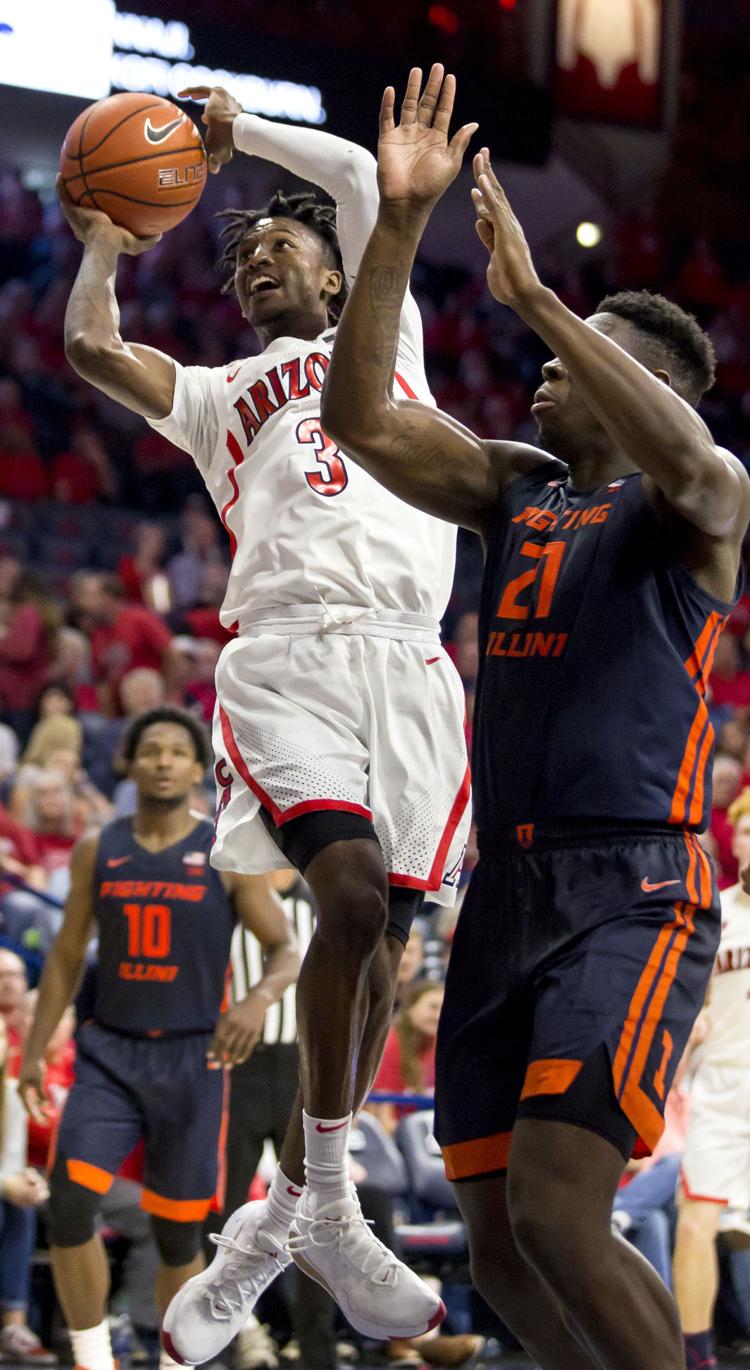 Arizona Wildcats vs Illinois Men's Basketball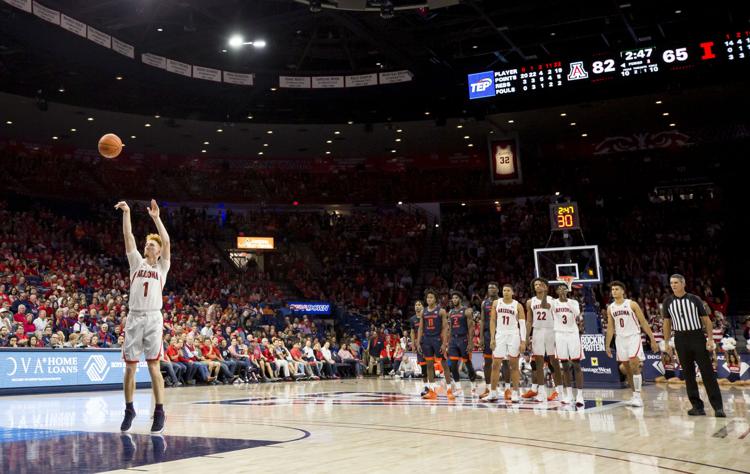 Arizona Wildcats vs Illinois Men's Basketball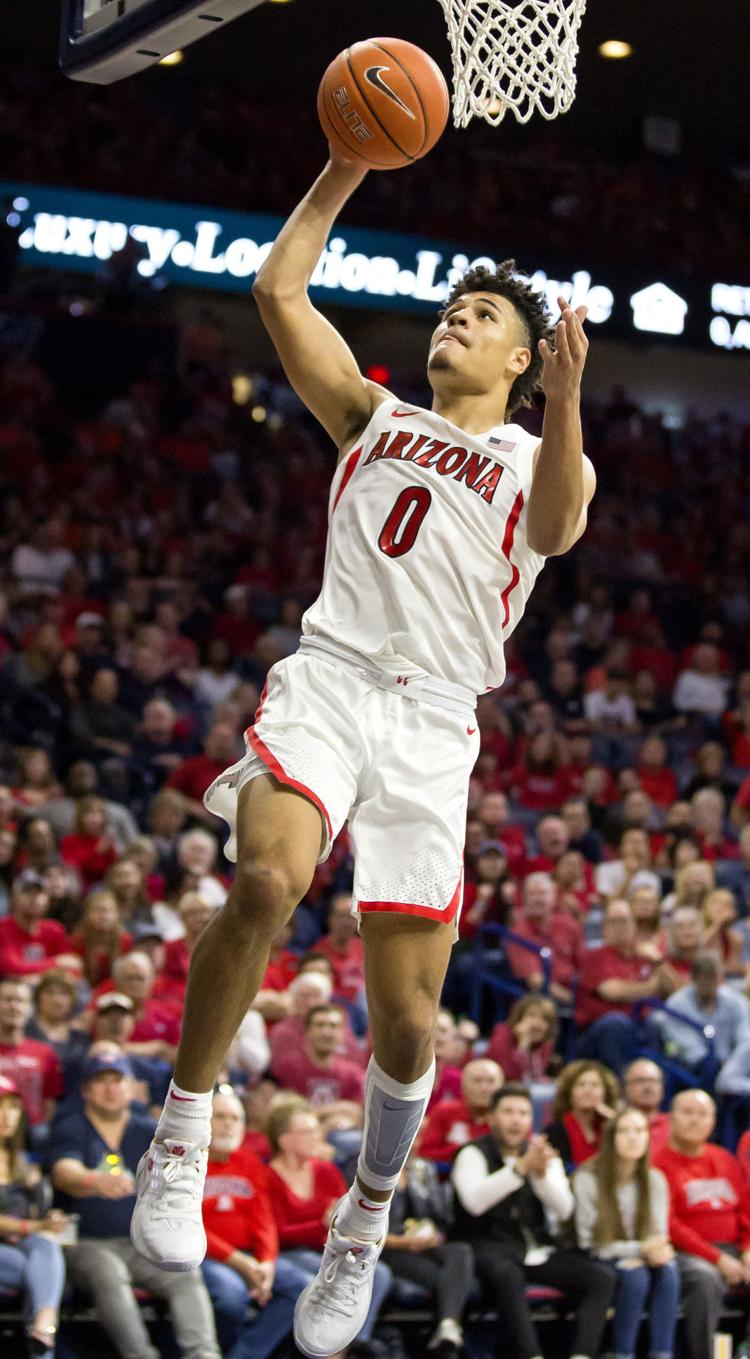 Arizona Wildcats vs Illinois Men's Basketball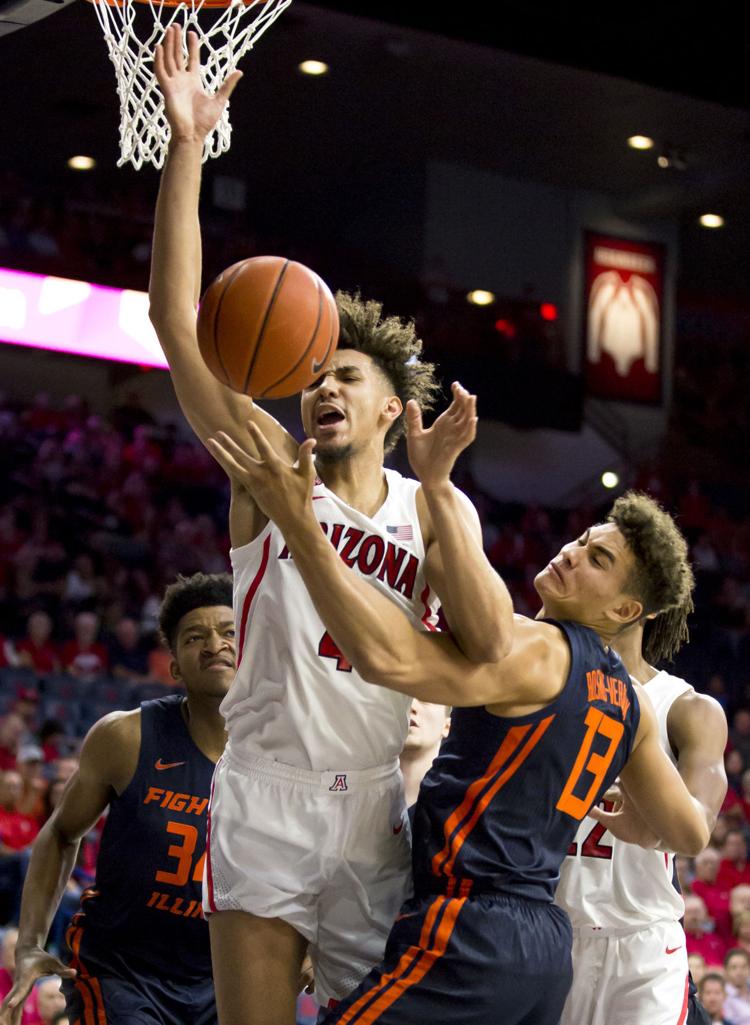 Arizona Wildcats vs Illinois Men's Basketball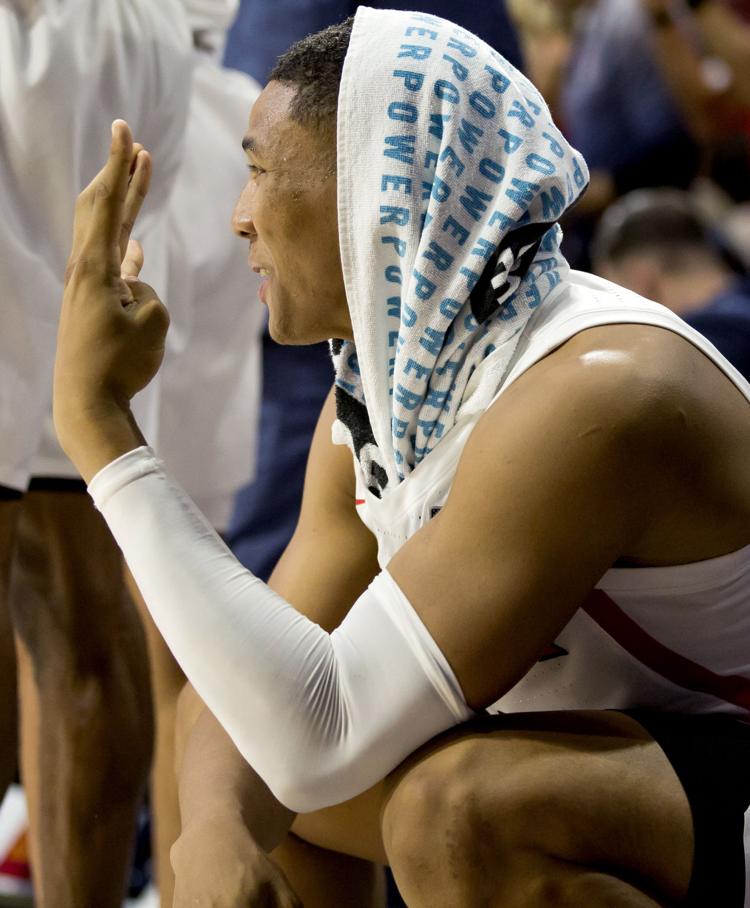 Arizona Wildcats vs Illinois Men's Basketball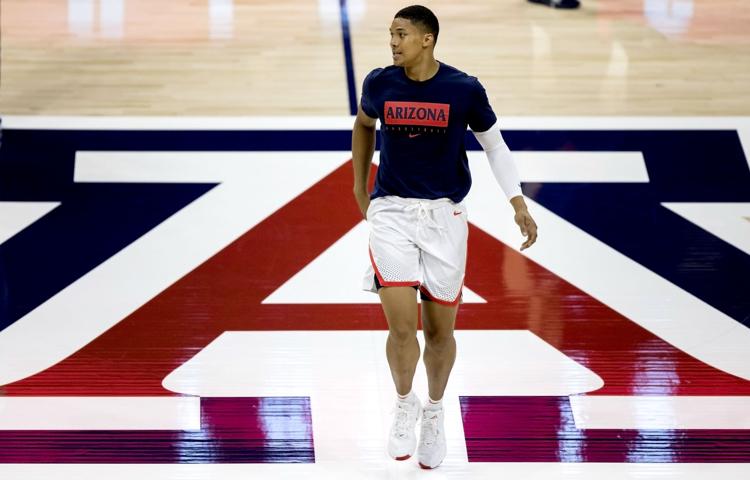 Arizona Wildcats vs Illinois Men's Basketball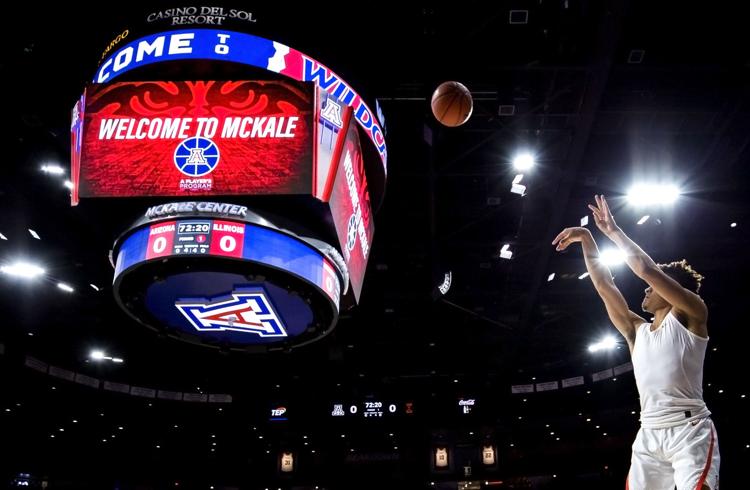 Arizona Wildcats vs Illinois Men's Basketball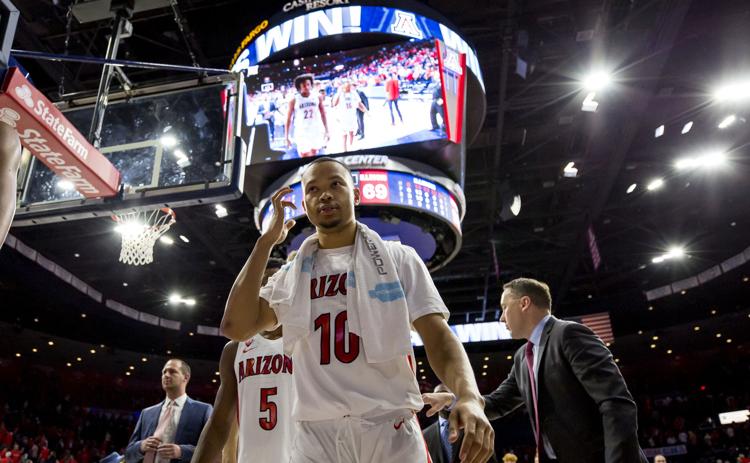 Contact sports content producer Justin Spears at 573-4312 or jspears@tucson.com. On Twitter @justinesports