NBA Summer League: Stats for every ex-Arizona Wildcat in Las Vegas
Seven ex-Wildcats will compete in Las Vegas for NBA Summer League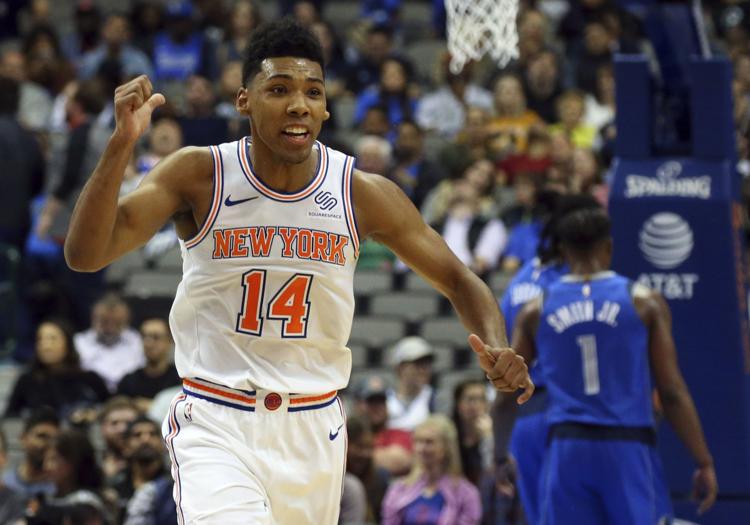 Draft picks and players hungry for an opportunity to receive a contract will compete in the 2019 NBA Summer League in Las Vegas, which began on Friday and will continue until July 15. Games will be played at Thomas and Mack Center and the Cox Pavilion. 
Last season, former Arizona Wildcat and top NBA Draft pick Deandre Ayton made his pro debut with the Phoenix Suns in Las Vegas. This year, Arizona didn't have a draft pick, but one former Wildcat from the UA's 2019 squad will compete in summer league. 
Here is a list of ex-Wildcats to keep an eye on this summer in Las Vegas. All times are local.
Kadeem Allen, New York Knicks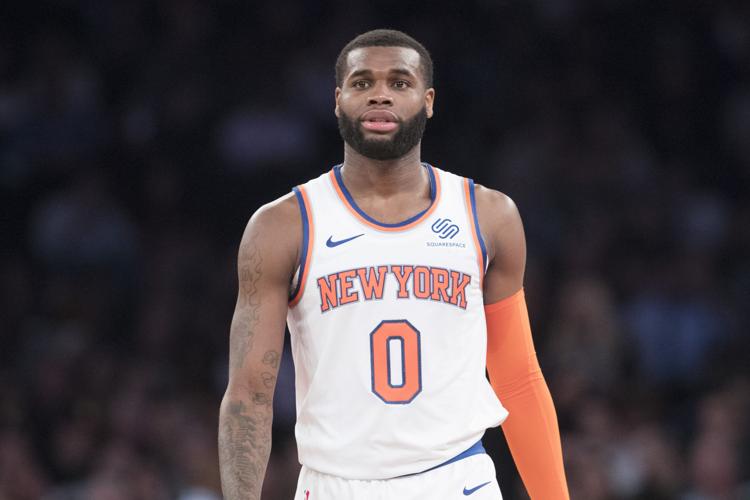 Time at Arizona: 2015-17
Position: Point guard
Height: 6-3
Weight: 200 pounds
Friday, July 5: vs. New Orleans Pelicans (80-74 L)
Where: Thomas and Mack Center 
Stat line: 4 points (2-8 FG, 0-2 3FG), 2 assists, zero turnovers in 24 minutes
Notable opponents: Zion Williamson, Zylan Cheatham, Trevon Bluiett
---
Sunday, July 7: vs. Phoenix Suns (105-100 L)
Where: Thomas and Mack Center 
Stat line: 13 points (3-10 FG, 1-4 3FG), 6 assists, 3 rebounds, 2 turnovers, 3 steals in 25 minutes
Notable opponents: Elie Okobo, Jalen Lecque
---
Tuesday, July 9: vs. Toronto Raptors (85-73 L)
Where: Thomas and Mack Center
Stat line: 5 points (1-4 FG, 1-2 3FG), 1 rebounds, 2 assists, 2 turnovers, 2 steals in 27 minutes
Notable opponents: Malcolm Miller, Chris Boucher, Richard Solomon
Brandon Randolph, Minnesota Timberwolves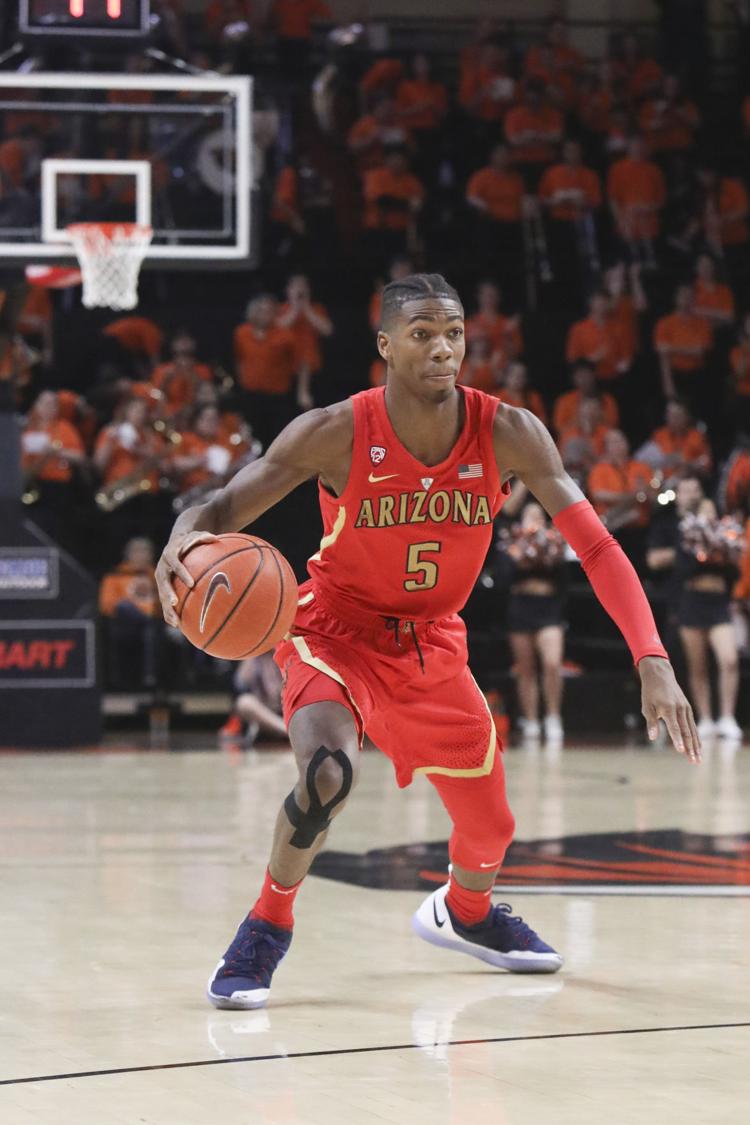 Time at Arizona: 2017-19
Position: Shooting guard
Height: 6-6
Weight: 175 pounds
Friday, July 5: vs. Cleveland Cavaliers (85-75 W)
Where: Cox Pavilion 
Stat line: DNP
Notable opponents: Darius Garland, Marques Bolden
---
Sunday, July 7: vs. Atlanta Hawks (90-66 W)
Where: Cox Pavilion
Stat line: 0 points, 2 assists, 1 rebound in 3 minutes
Notable opponents: De'Andre Hunter, Jaylen Adams, Omari Spellman
Rawle Alkins, Houston Rockets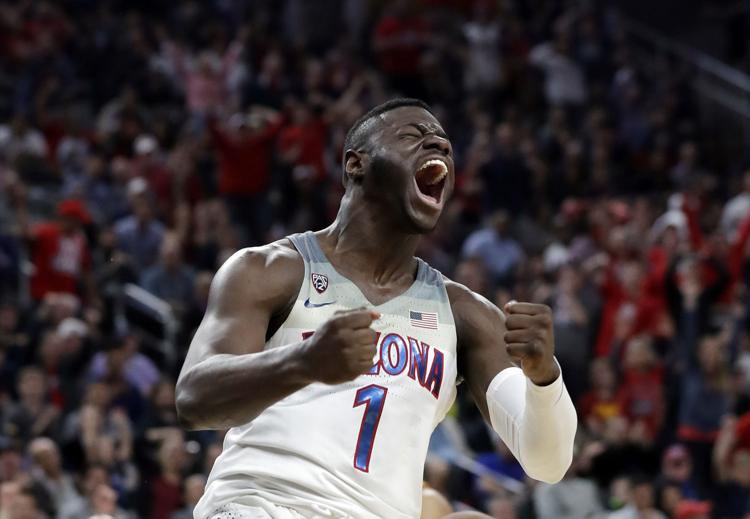 Time at Arizona: 2016-18
Position: Guard, small forward
Height: 6-5
Weight: 225 pounds
Saturday, July 6: vs. Dallas Mavericks (113-81 L)
Where: Cox Pavilion
Stat line: 6 points (1-4 FG), 3 rebounds, 2 assists, 0 turnovers blocks in 8 minutes
Notable opponents: Isaiah Roby, Cameron Payne
---
Sunday, July 7: vs. Portland Trail Blazers (97-87 L)
Where: Cox Pavilion
Stat line: 0 points (0-1 FG), 1 rebound in 3 minutes
Notable opponents: Nassir Little, Anfernee Simons, Isaiah Whitehead
---
Tuesday, July 9: vs. Sacramento Kings (94-92 W)
Where: Cox Pavilion 
Stat line: DNP
Notable opponents: Brandon Ashley, Wenyen Grabriel, Kyle Guy
Brandon Ashley, Sacramento Kings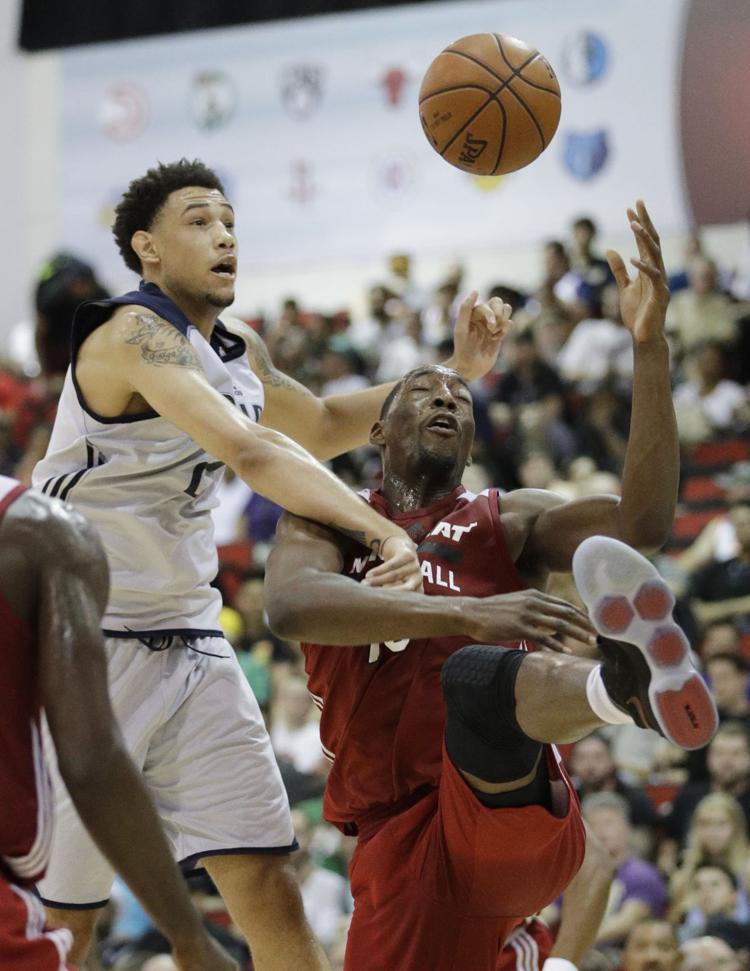 Time at Arizona: 2012-14
Position: Power forward
Height: 6-9
Weight: 230 pounds
Saturday, July 6: vs. Team China (94-77 W)
Where: Cox Pavilion
Stat line: 4 points (1-2 FG), 2 rebounds, 2 blocks in 11 minutes
Notable opponents: Qi Zhou
---
Monday, July 8: vs. Dallas Mavericks (105-101 W)
Where: Thomas and Mack Center
Stat line: DNP
Notable opponents: Isaiah Roby, Cameron Payne
---
Tuesday, July 9: vs. Houston Rockets (94-92 L)
Where: Cox Pavilion 
Stat line: 0 points (0-1 FG), 1 rebound in two minutes
Notable opponents: Isaiah Hartenstein, Shamorie Ponds
Justin Simon, Chicago Bulls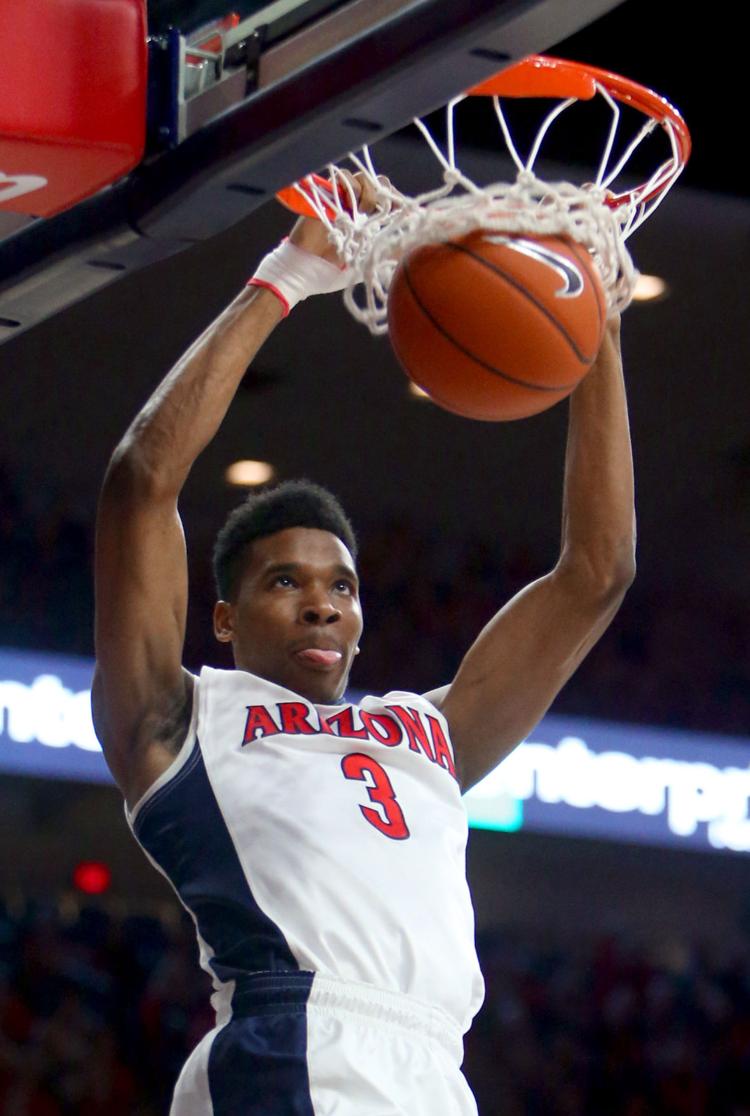 Time at Arizona: 2015-16
Position: Guard
Height: 6-5
Weight: 205 pounds
Friday, July 5: vs. Los Angeles Lakers (96-76 W)
Where: Thomas and Mack Center 
Stat line: 7 points (3-7 FG, 0-3 3FG), 4 rebounds, 4 steals in 20 minutes
Notable opponents: Zach Norvell Jr., Jordan Howard
---
Sunday, July 7: vs. Cleveland (82-75 L)
Where: Thomas and Mack Center 
Stat line: 10 points (5-11 FG, 0-1 3FG), 6 rebounds, 1 turnover in 30 minutes
Notable opponents: Marques Bolden, Malik Newman
---
Monday, July 8: vs. New Orleans (109-72 L)
Where: Thomas and Mack Center
Stat line: 8 points (4-6 FG), 2 rebounds, 1 steal in 22 minutes
Notable opponents: Jaxson Hayes, Zylan Cheatham, Jalen Adams
Gabe York, Orlando Magic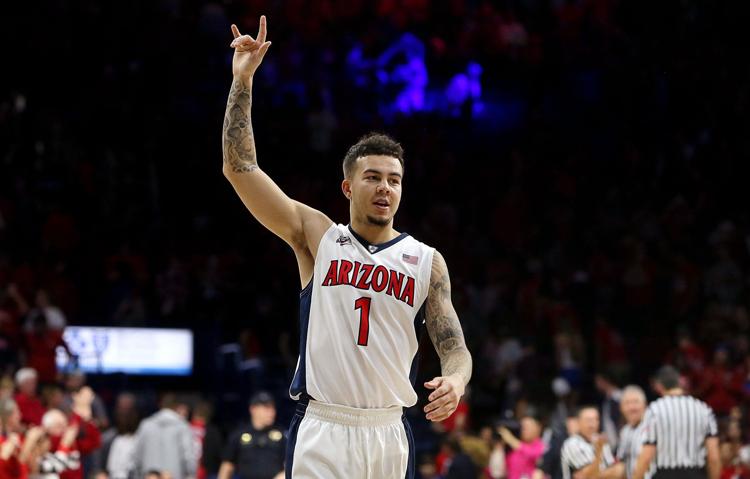 Time at Arizona: 2012-16
Position: Shooting guard
Height: 6-3
Weight: 184 pounds
Friday, July 5: vs. San Antonio (75-59 W)
Where: Cox Pavilion 
Stat line: DNP
Notable opponents: Lonnie Walker IV, Thomas Robinson, Chimezie Metu, Drew Eubanks
---
Sunday, July 7: vs. Denver (84-79 L)
Where: Cox Pavilion 
Stat line: 0 points, 1 rebounds, 1 turnover in 3 minutes
Notable opponents: Jarred Vanderbilt, Thomas Welsh
---
Tuesday, July 9: vs. Miami Heat (96-92 L)
Where: Cox Pavilion
Stat line: 7 points (2-7 FG, 2-6 3FG), 2 rebounds, 1 block in 12 minutes
Notable opponents: Tyler Herro, Chris Silva
Allonzo Trier, New York Knicks
Time at Arizona: 2015-18
Position: Shooting guard
Height: 6-5
Weight: 200 pounds
Friday, July 5: vs. New Orleans (80-74 L)
Where: Thomas and Mack Center 
Stat line: 21 points (8-14 FG, 3-4 3FG), 5 rebounds, 4 assists, 1 turnover in 31 minutes
Notable opponents: Zion Williamson, Zylan Cheatham, Trevon Bluiett
---
Sunday, July 7: vs. Phoenix Suns (105-100 L)
Where: Thomas and Mack Center 
Stat line: DNP
Notable opponents: Jalen Lecque, Elie Okobo
---
Tuesday, July 9: DNP vs. Toronto Raptors (85-73 L)