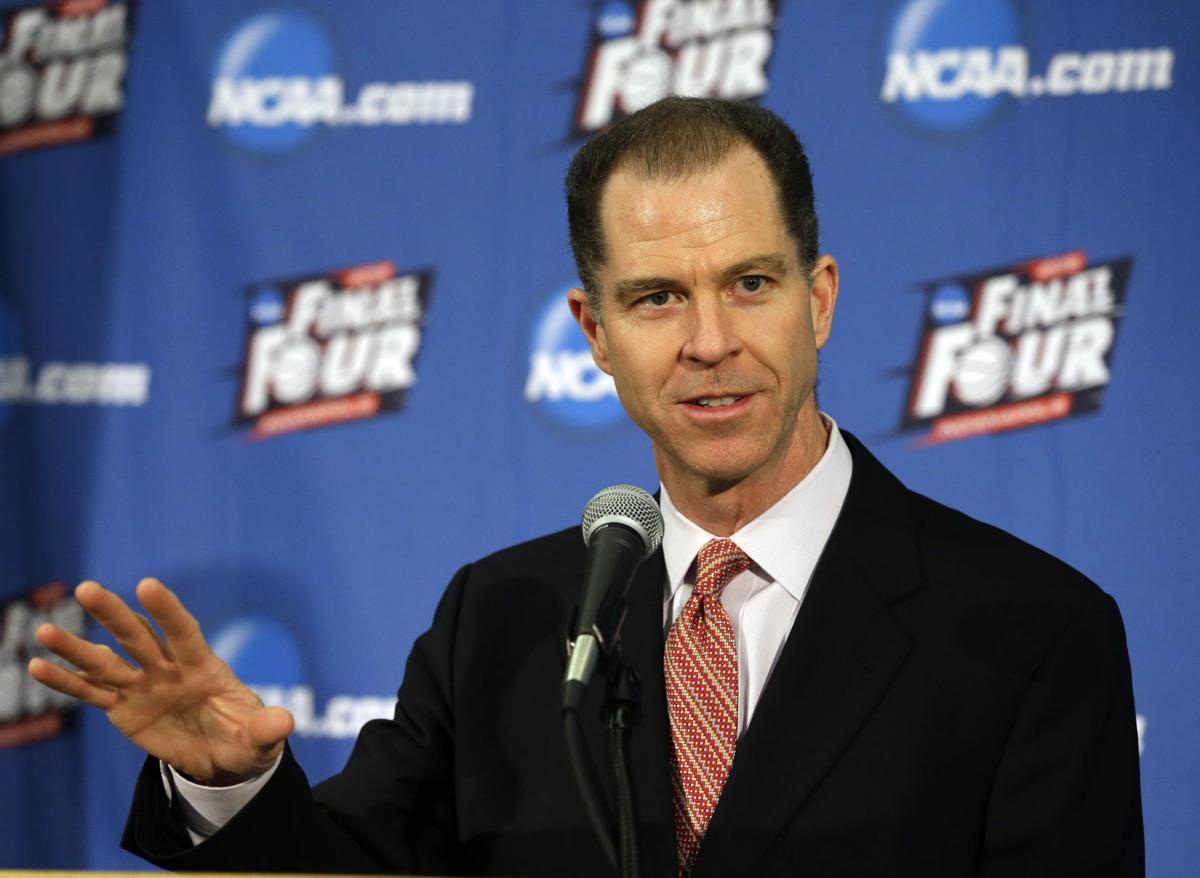 While moving college basketball toward a new unified start date of Nov. 25 this week, the NCAA's Dan Gavitt ran into some regional hurdles he couldn't overcome.
At least until Friday, when the Pac-12 school CEOs are scheduled to meet and reevaluate a basketball season they have put on hold until at least January. Advances in COVID-19 testing have changed the equation, leading to a possible reversal that might allow football and basketball to begin this fall.
"We've been in regular communication with the Pac-12 leadership," Gavitt told the Star on Thursday. "We know what they're thinking and possibly doing."
But that's only one of the unresolved issues that Gavitt, the NCAA's senior vice president for basketball, has had to deal with.
The Ivy League has also opted out of sports until January, while the other Pac-12 hangup is that half of the conference's teams (in Oregon and California) have been subject to considerable local regulations restricting workouts.
Cal players have been lifting weights under a tent, while USC and UCLA didn't even call their players back to campus before school started, with many of them probably better off playing in private facilities somewhere than on hard outdoor courts.
That was another reason Gavitt said the NCAA pushed to move the season back from Nov. 10 to Nov. 25.
The later date allows the college teams to play in bubbles or on empty campuses when over 75% of schools will have moved students off campus until January. It also allows more time for testing capability to be further ramped up and gives a little extra cushion for the West Coast guys to build up some stamina.
"Those extra couple of weeks can likely make a difference, not just in the testing protocol but also just as preparedness of players," Gavitt said. "UCLA and USC haven't been able to even be in the gym yet. So to start a season on Nov. 10, they would have been practicing (fully) in less than two weeks. It's also allowing players to get mentally and physically prepared for the season as well."
Several other scheduling and logistical issues remain before Nov. 25 rolls around:
1. Arizona could comply with the Nov. 25 start date and new 27-game maximum by simply lopping off its first four games, but it's not clear yet whether teams will be able to adjust their schedules that easily.
Single nonconference games could be problematic from a testing, quarantine and travel standpoint, while multiteam events and/or regional pods of games at a single site may be more conducive to nonconference play.
"I'm not sure we know exactly how it's gonna work itself out," Gavitt said. "What we know is now there are two weeks of potential games that are no longer in the window of permissible dates. Those games will either have to be canceled altogether or potentially rescheduled after Nov. 25. The basketball committee did recommend a minimum of four nonconference games, but they don't have the authority to mandate that."
"The time period between Thanksgiving and the start of the second semester in January provides the opportunity to travel locally somewhere and play a number of games in a short amount of time, or at least to conduct games on campus without a populated campus.
"So I think you'll see some create creative scheduling, in late November- December-early January time period. I think once the second semester starts it's probably more likely to be a traditional schedule because players have to be on campus to attend classes."
2. Among the key nonconference games in question for Arizona are at Gonzaga (Dec. 5) and at Illinois (Dec. 12). Gavitt said testing protocols, local mandates and agreements between schools will decide whether single games can be played.
"Within the next two weeks, it is anticipated that there'll be a national testing protocol from the NCAA that will be multiple times per week," Gavitt said. "I'm not sure exactly where we're gonna land and conferences may make even higher standards for testing.
"I'm pretty certain that when two (nonconference) teams decide to play against each other, they're going to agree on what the testing protocol will be so that both teams feel confident for the safety of their players. Then there will also be consideration given to local and state ordinances and regulations around traveling around competition.
"We know that California is certainly more challenging at the moment than South Dakota is, and that's going to be the case throughout the country. But we believe that by late November, that if things continue to evolve the way we think, that testing will be more regular and readily available with very quick turnaround results.
"And hopefully state restrictions may ease to allow for a season to start successfully and for games to be contested in most places across the country. But it is ultimately going to be a local issue for institutions and conferences."
3. While the Pac-12 has said it will test daily, not all conferences may be able to or willing to.
"It's going to be uneven," Gavitt said. "There's no way around that; it's going to be imperfect. The contact tracing and quarantine is probably the largest challenge throughout the entire season, assuming the testing is available. But even testing doesn't mitigate the fact that if someone has a high risk of exposure or indeed is positive, right now that is a 14-day quarantine under CDC guidelines. That will be disruptive to a season, for sure."
4. The quick-result antigen tests the Pac-12 has said it is acquiring are the same that Gavitt said he expected would be used nationally.
"We have to have results back quickly in order to know before the game is played that the players and coaches and staff are safe. That's really fundamental to all of this," he said. "Without that kind of development in evolution in the testing, we wouldn't be where we are today."
5. While college football conferences have been divided on whether to play this fall — with the Big Ten and Pac-12 initially opting not to — basketball has been more uniform.
Part of that may be in the NCAA's larger control over basketball in comparison to how conferences generally control football.
But Gavitt said the difference is mostly in that basketball starts over two months later.
"Basketball benefits in time and in learning not just from football but from other sports that have gotten started," Gavitt said. "And even with all that, the start of the season is somewhat aspirational. We feel confident to a degree, but a lot still has to happen next two months with the testing availability and with schools like in Southern California reopening and having more engagement on the court and on campus.
"But we believe after really being patient and collaborating significantly the entire summer that the trend is positive, and that we're moving in the right direction to be able to start playing in November."
Be the first to know
Get local news delivered to your inbox!