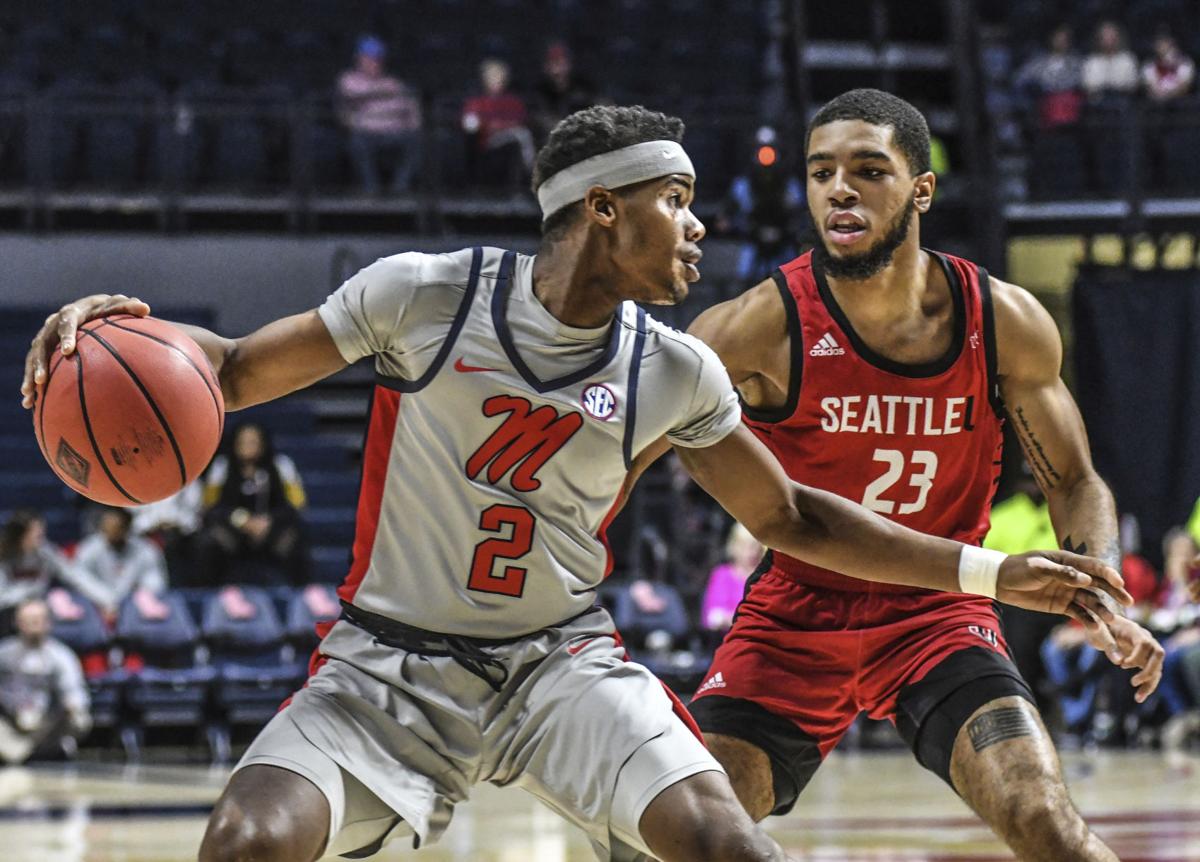 While playing for Lithuanian club Zalgiris last season, Kerr Kriisa wore No. 77. Then he wore No. 44 while playing for his native Estonia over the summer.
Neither of those numbers, of course, will cut it at Arizona for a guy named Kerr. Nor will anything but No. 31 suffice for a godson of Jason Terry.
So while Kerr will wear the same No. 25 as a freshman this season that his namesake, Steve Kerr, wore more than three decades ago while starring for the Wildcats, grad transfer guard Terrell Brown will wear the same No. 31 that Terry wore at UA in the late 1990s.
However, there's no word yet if Brown will complement the No. 31 with the sort of knee-high "CATS" socks that Terry made locally famous before carrying the fashion into his long NBA career.
Brown wore No. 23 while becoming an all-WAC pick last season at Seattle U, sometimes photographed with long compression shorts but always with more conventional socks.
It's not shocking that Kerr would eventually wear the No. 25 jersey, but the fact that he'll be doing so at Arizona might have been, to him at least, a bit of a surprise. Because while Kriisa was named after Steve Kerr by his pro-basketball-playing father, Valmo, the family had no idea Steve Kerr also played college ball in Tucson until UA coaches told them during the recruiting process.
Valmo was an admirer of the 1990s Chicago Bulls, that's all.
"It's hilarious," Kerr Kriisa said after committing to the Wildcats in April. "Steve was playing with (Michael) Jordan and since my dad was a basketball player, from there, it came the name.
"If you're a basketball player, you basically follow a lot of leagues and a lot of players. So, for sure, my dad can't bring up a name like Kerr out of nowhere."
While both Terry and Steve Kerr's jerseys are retired and hanging up on the walls at McKale Center, the school does not retire individual numbers, so the current Wildcats are eligible to wear them.
Arizona's jersey numbers were revealed over the weekend when the school posted its 2020-21 roster shortly after making official the departure of guard Brandon Williams.
The only move among returning players was junior guard Jemarl Baker swapping No. 10 with No. 3, the number he wanted last season but couldn't get because now-departed Dylan Smith was wearing it.
No. 10, a number that carries significance in the soccer world, now belongs to Lithuanian big man Azuolas Tubelis, who wore No. 11 while playing for his national team.
Tubelis' twin brother, Tautvilas, will wear No. 20 for the Wildcats.
Meanwhile, junior transfer guard James Akinjo, who wore No. 3 while playing for Georgetown last season, will wear No. 13 for the Wildcats.
Among the team's other newcomers, Canadian freshman wing Bennedict Mathurin is No. 0, French freshman forward Daniel Batcho is No. 1, Phoenix freshman wing Dalen Terry is No. 4, Turkish freshman wing Tibet Gorener is No. 5 and Tucson walk-on freshman Grant Weitman is No. 53.
Be the first to know
Get local news delivered to your inbox!