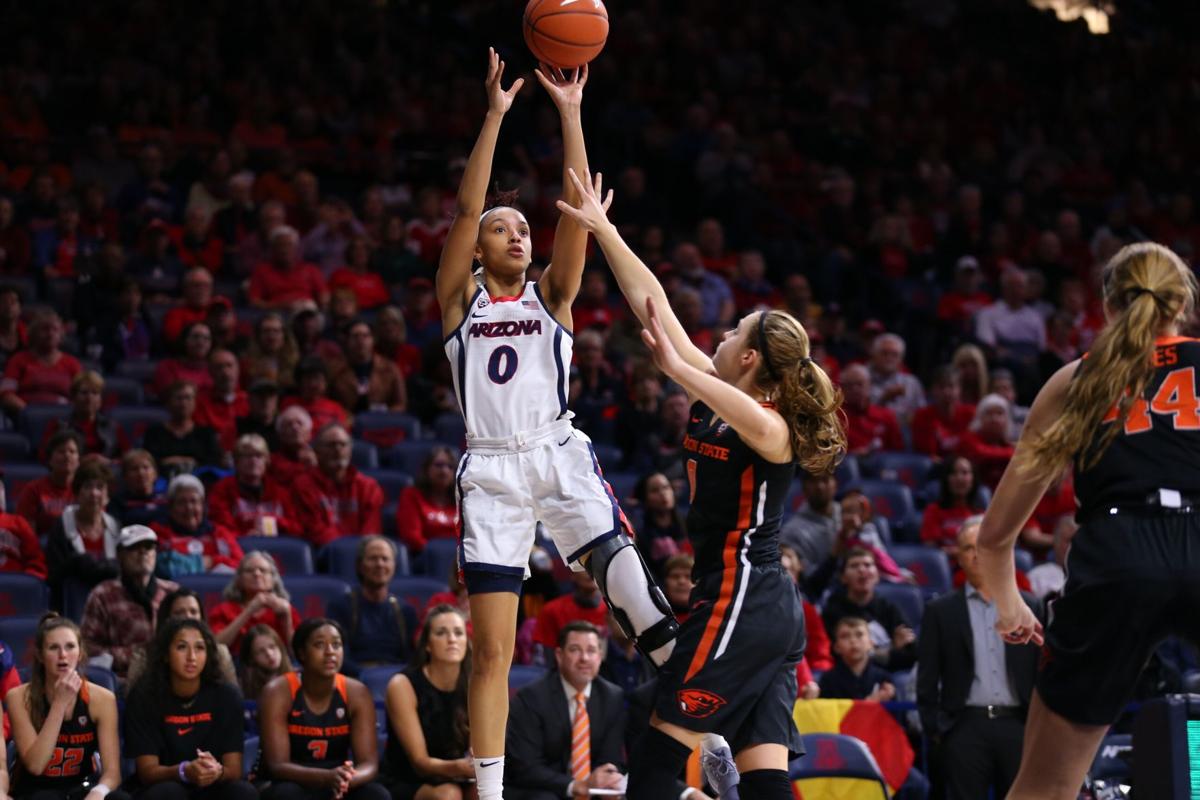 Mikayla Pivec scored with just over 1 second left, and No. 3 Oregon State survived a scare from the 18th-ranked, upset-minded Arizona Wildcats on Friday night, prevailing 63-61 in front of 5,694 fans in McKale Center.
Aari McDonald attempted a 3-pointer that would have given Arizona arguably its biggest regular-season win ever, but she was blocked by Destiny Slocum as the final buzzer sounded. 
McDonald and Cate Reese led the UA with 15 points apiece, and Reese added 11 rebounds for the Wildcats, who have lost two in a row after posting a 13-0 start, the best in program history. Sam Thomas added 11 points, and Amari Carter scored 10. 
OSU (12-3, 2-1) was led by Pivec, who finished with 17 points, 10 rebounds and six assists. 
Friday night marked the return of Arizona forward Dominique McBryde, who played for the first time since injuring her ankle on Dec. 2. McBryde played 16 minutes, scoring four points.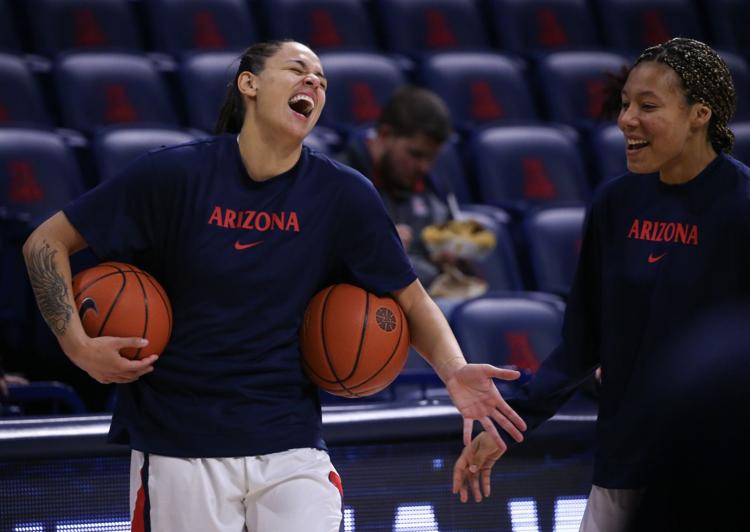 McDonald said earlier this week that McBryde does "a lot of great things that don't show up on the stat sheet," and that she's been missed during the injury. McBryde coached the Wildcats' post players from the bench while she recovered.
Coach Adia Barnes called her "a great post passer and our offense flows very different with her." 
McBryde, a transfer from Purdue, was averaging 5.1 points and 3.4 rebounds per game before she was injured. She averaged 7.1 points and 4.8 rebonds last season as the Wildcats won the WNIT. 
Friday marked the first game of a hellacious weekend schedule for the UA. The Wildcats (13-2, 2-2) host No. 2 Oregon on Sunday, a task that was made easier — or harder, depending on one's perspective — when Arizona State upset the Ducks in Tempe on Friday night.