For those who went to bed or simply couldn't stomach watching Arizona's 52-game nonconconference homecourt win streak melt away Saturday, one stat tells you pretty much all you need to know about Arizona's late-night 58-49 loss to Baylor.
Rebounding: Baylor 51, Arizona 19.
"Don't know if I've ever been a part of a stat sheet with 51-19," UA coach Sean Miller said. "It's tough to expand from there. It steals your confidence."
On offense, when the Wildcats also struggled with Baylor's zone defense, it stole UA's chances at a second shot. On defense, it stole stops, with Baylor converting 18 offensive rebounds into 19 second-half shots.
The trend started early: Baylor shot just 27.6 percent in the first half but managed to trail only 23-20 at halftime, largely because it outrebounded the Wildcats 26-11 before the break.
Then, when Baylor's zone defense increasingly wore down the UA offense in the second half, the game spun clearly in the Bears' direction.
The Wildcats shot just 33.3 percent after halftime, and trailed by up to 11 points in the final four minutes of the game when fans began streaming out of McKale Center.
Arizona (7-4) had not lost a home nonconference game since San Diego State beat the Wildcats on Nov. 23, 2011. Baylor improved to 6-3.
Brandon Randolph had 15 points to lead the Wildcats in scoring, but the only Arizona frontcourt player to collect more than two rebounds was reserve forward Ira Lee, with five. Center Chase Jeter had just two rebounds, forward Ryan Luther had only one while Emmanuel Akot did not get a rebound.
Clearly, that wasn't going to work.
"We just weren't tough enough," Jeter said. "We didn't have enough of our guys rebounding every single possession."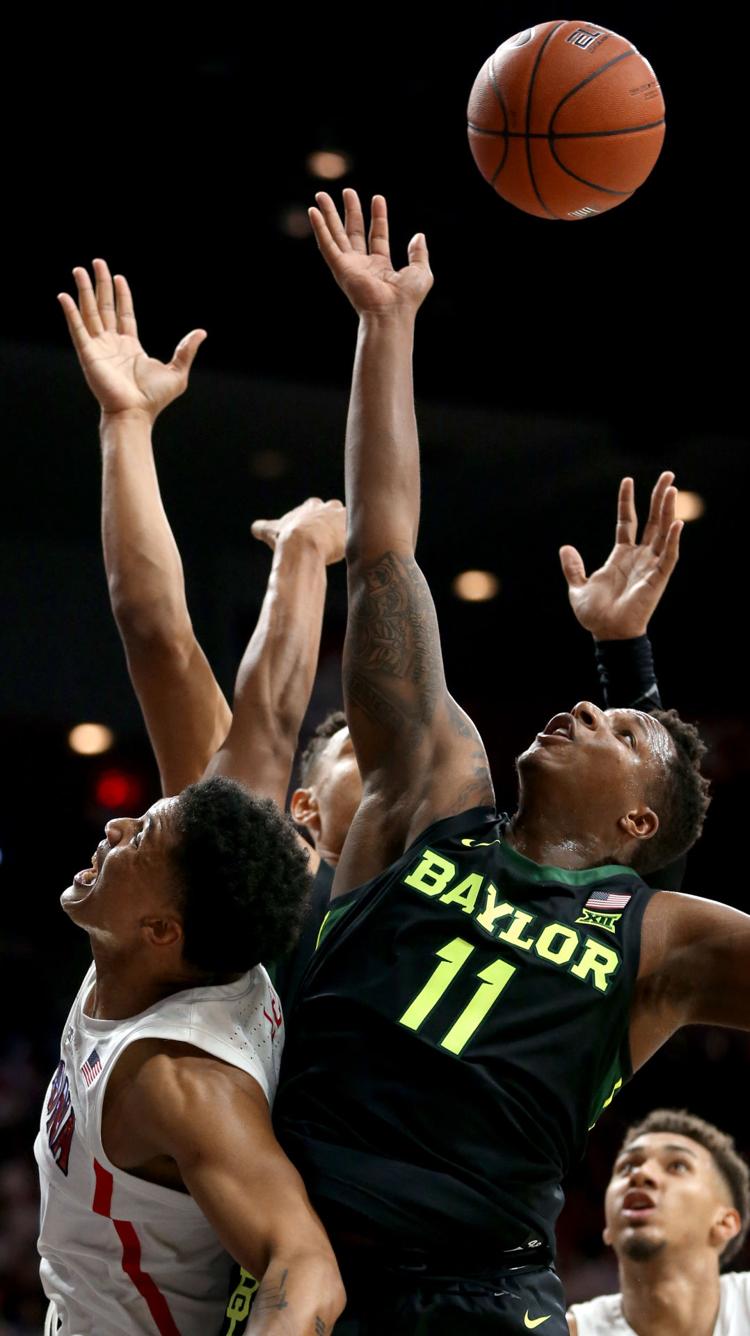 The Wildcats knew exactly the kinds of problems this could lead to.
Just six days earlier, they lost 76-73 at Alabama after allowing the Crimson Tide to pick up five offensive rebounds in the final six minutes and score 10 points off them.
"When they needed second shots the most down the stretch of the game, they got them," Miller said of Alabama after that game, and the same thing applied for the entirety of the loss to Baylor on Saturday.
Even though the Wildcats had all week to work on the problem, and knew that Baylor was a strong rebounding team, if not a great shooting one.
"We certainly emphasized it all week, especially on the heels of what happened down the stretch against Alabama," Miller said.
The difference this time was that it kept happening throughout the half, and while Miller spent 20 minutes addressing his team heatedly last Sunday in Tuscaloosa, he quickly exited the locker room to do his media interviews Saturday in Tucson.
"There's not a lot to say," Miller said.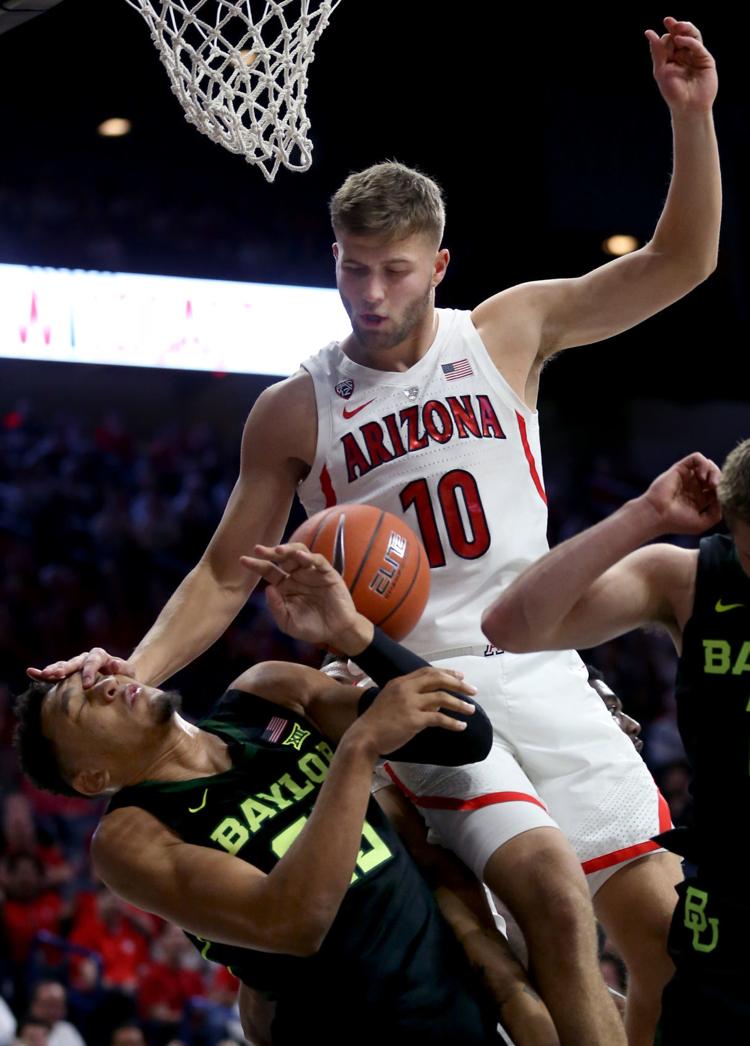 Yale graduate transfer Makai Mason led Baylor in scoring with 22 points, while Mark Vital had 16 rebounds.
After Baylor took a 37-31 lead entering the final 12 minutes, a pair of 3-pointers from Dylan Smith helped pull the Wildcats within two points, 39-37, with 9:42 left in the game.
But Mario Kegler scored inside for Baylor and later hit a 3-pointer from the right corner to put the Bears back up by seven with 7:35 to go.
The Wildcats came no closer than five points the rest of the way.
The Bears continued their dominance on the glass early in the second half, collecting the first six rebounds and outrebounding Arizona 11-3 after halftime to help go on an 8-0 run that gave them a 37-31 lead with 12:20 left.
With UA also shooting under 30 percent against the Bears' zone defense over the first 16 minutes of the second half, Baylor extended the scoring into a 9-2 run that gave it a 48-39 lead entering the game's final four minutes.
Devonte Bandoo started the run by scoring inside after Baylor collected an offensive rebound, while Kegler then put back his own miss to score on another second opportunity. Mason then drove inside twice for layups to give the Bears a six-point lead.
In the first half, Arizona hung on for a 23-20 halftime lead after Baylor shot just 27.6 percent from the field and hit only 2 of 13 3-pointers. Still, the Bears outrebounded the Wildcats 27-11 heading into the locker room. Baylor converted 13 offensive rebounds into eight second-chance points.
Baylor was shooting just 25 percent from the field with eight minutes left in the first half, but still trailed only 16-14 because it was outrebounding Arizona 18-6 at that point.
The Wildcats have two more home nonconference games remaining before breaking for Christmas and then preparing for the Pac-12 season: on Wednesday against Montana and on Dec. 22 against UC Davis.
The Wildcats tip off Pac-12 play at home against Colorado at 7 p.m. Jan. 3.