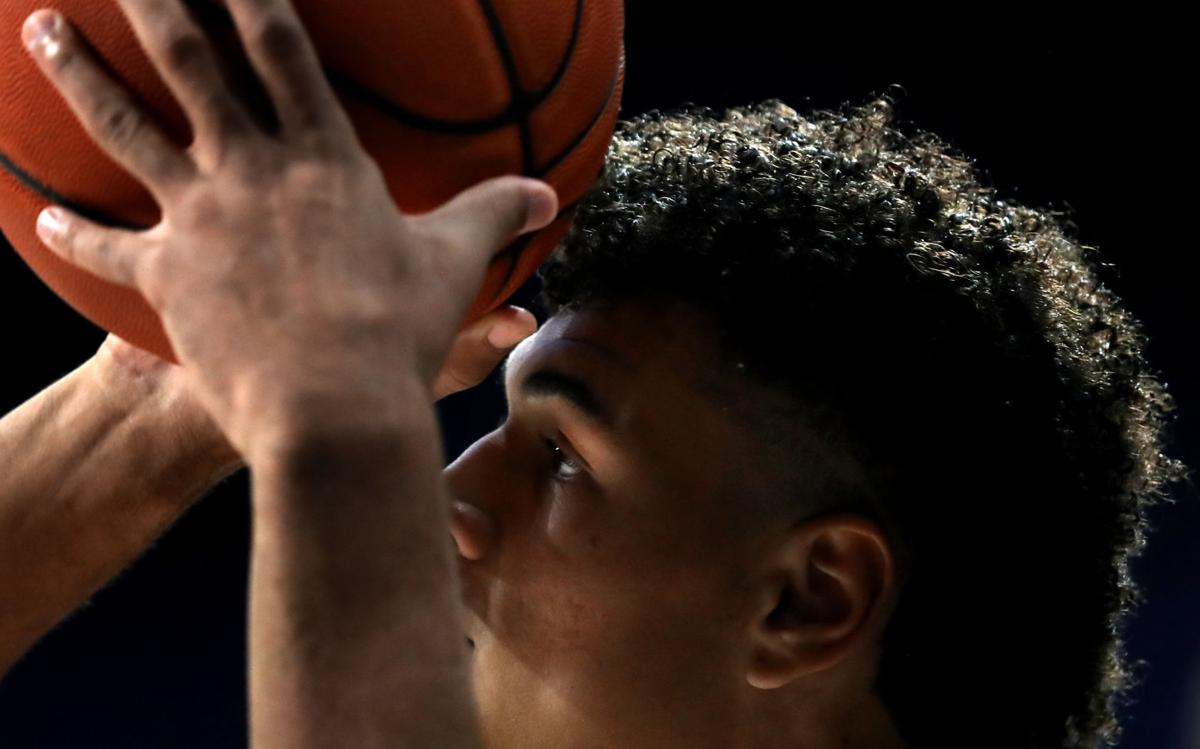 Seen and heard at Wednesday night's UA win over Northern Arizona. 
History at McKale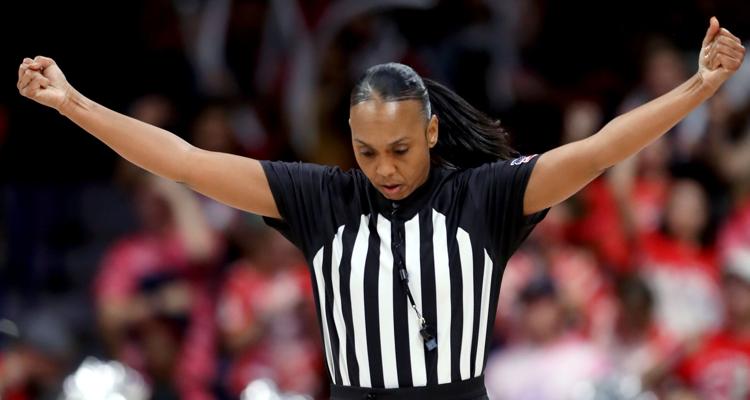 Before Wednesday night, a woman had never officiated an Arizona men's basketball game in McKale Center.
Crystal Hogan made history and was one of three referees working the Arizona-NAU game. Hogan was the only woman referee at the Division I level during the 2018-19 season and officiated a number of Pac-12, Big West, Mountain West, Big Sky, WAC and West Coast Conference games. But she had never called a game in McKale until Wednesday. 
A Southern California native, Hogan played basketball at Compton College and Long Beach State from 1997-2000. According to her referee.com profile, Hogan was a student intern for NBA official Kevin Cutler and would study him and other high-profile officials at The Drew League, a popular summer basketball pro-am league in Los Angeles.
Raising a 1-year-old daughter by herself, Hogan wanted to earn money while staying involved in the game of basketball. Lo and behold, Hogan is now a pioneer for women officials.
---
New wallpaper
More new additions to the lower corridor at McKale: Wallpaper photos of white-out men's game vs UCLA in 2012-13 and a women's NIT game from last season. pic.twitter.com/auuIRrBBde

— Bruce Pascoe (@BrucePascoe) November 7, 2019
During last week's exhibition game against Chico State, McKale Center added laminate wood flooring to the lower concourse.
Black and white wallpaper was put up, too; the wallpaper shows scenes from the UA women's basketball WNIT championship game against Northwestern and the white-out men's game versus UCLA during the 2012-13 season.
---
The big number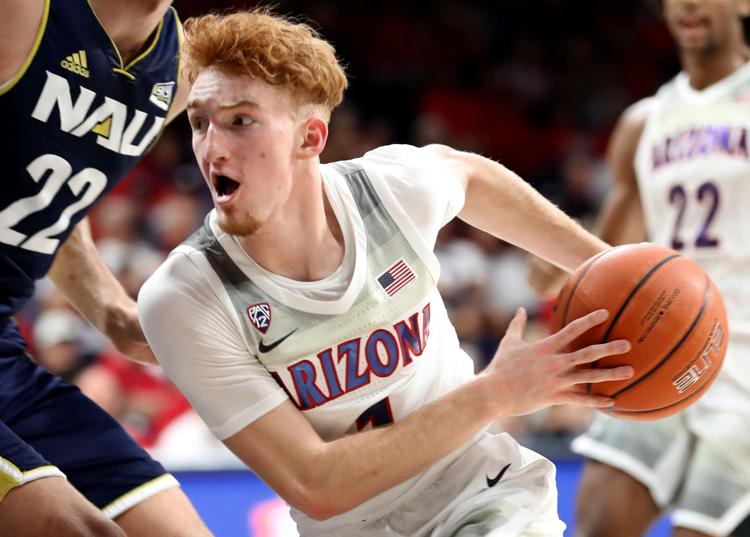 3
Number of freshmen who were in Arizona's starting lineup Wednesday: point guard Nico Mannion, wing Josh Green and forward Zeke Nnaji who returned to the Wildcats after missing the exhibition game with an ankle injury. The last time the UA had at least three freshmen in the starting lineup was during the 2016-17 season, when Kobi Simmons, Rawle Alkins and Lauri Markkanen were Wildcats. Simmons was in the starting lineup until then-sophomore Allonzo Trier returned from his 19-game suspension.
---
Mix-n-match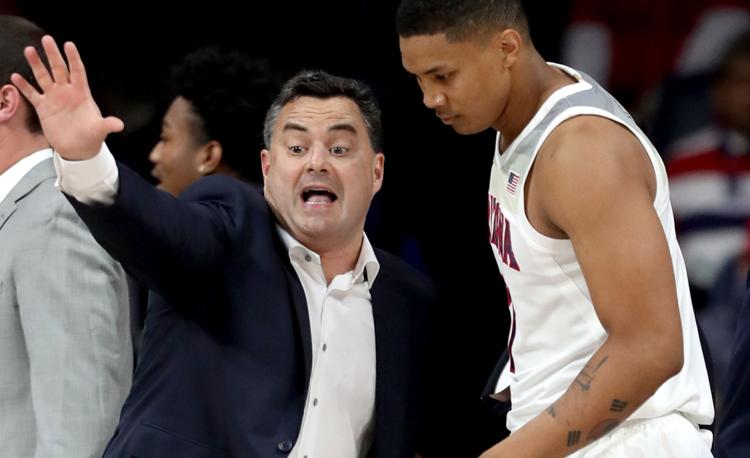 Arizona coach Sean Miller is known for using the first month of the season to figure out his rotation. This year seems no different. In the first half alone, Miller used 10 of his eligible scholarship players (Devonaire Doutrive is still serving an indefinite suspension). Nine players saw over six minutes of action on the court, and eight players recorded at least two points.
---
U of Eh
The Canadian Cats fans now have Rondae Hollis-Jefferson shirts. RHJ plays for the Toronto Raptors now. Last year the Canadian Cats fans wore Emmanuel Akot shirts. pic.twitter.com/ik9VUt8qtm

— Justin Spears (@JustinESports) November 7, 2019
Every home game right next to UA president Robert Robbins are two UA basketball superfans who wear white T-shirts that has the Canada flag along with the caption "Canada Cats." Instead of the maple leaf on the flag, it has a red cactus to add some local Tucson flavor to the shirts, and "U of Eh" on the sleeves.
The last two seasons, the Canada Cats represented Canadian forward Emmanuel Akot on their T-shirts. But with Akot gone to Boise State, they went with a UA fan favorite who is playing for the Toronto Raptors, Rondae Hollis-Jefferson.
---
Free Chick-fil-A
No, really. Coupons for a free chicken sandwich were handed out next to McKale's team shop outside of the arena. Popeyes recently brought back its chicken sandwich so expect the debate on which sandwich is better to rage on.
---
He said it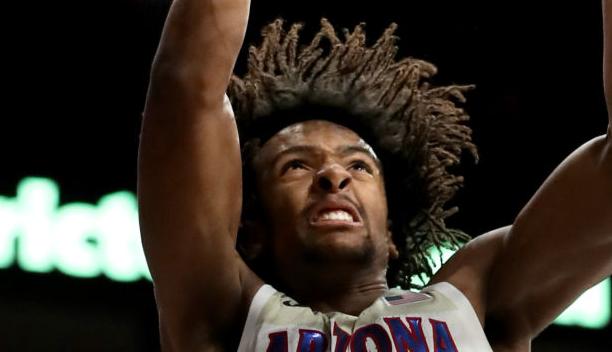 "Who the hell is this kid?"
— An (unnamed) Arizona fan sitting in the first row during Wednesday's game. He was talking about Nnaji after the freshman scored his 10th point of the game in the first half.
— Justin Spears and Alec White