Omar Thielemans was born in Gambia, has family in Senegal, spent his early years in France and moved to Belgium as a teenager.
Just 18, he already claims three nationalities and speaks four languages.
With that sort of perspective, it's no surprise the 6-foot-7-inch incoming Arizona freshman wasn't about to let conventional wisdom tell him where to head next after he finishes high school in June.
His basketball peers mostly stay in Europe to play pro ball. His club, BC Oostende, wanted him to stay, also.
Thielemans had other ideas. Even though college basketball is rarely televised in Europe, he routinely went online to watch Duke, Arizona and other college blue bloods into the Belgian morning hours.
There, he saw his future.
"When I started playing, my dream was to play college basketball," he said. "In Europe, that is not their goal. They want to make some money.
"Players in Europe mostly play pro, then they go to the (NBA) draft and if they don't get drafted they just go to Europe again. When they get to 30, they stop playing."
This puzzled Thielemans, who instead says he likes the idea of pursuing an education at the same time as he plays, with a goal of someday making the NBA.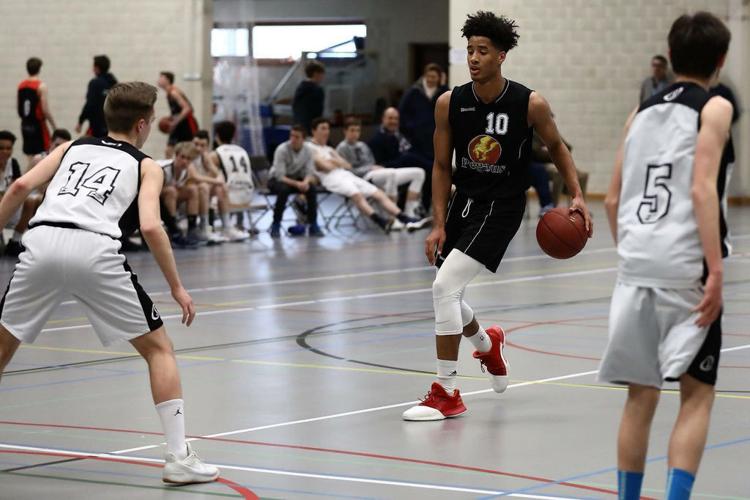 His father, Thierry Thielemans, has a broad perspective, too.
He's from Belgium, lived in Africa, worked in the United States as an A&R (artists and repertoire) director for Virgin Records — where he assisted celebrity artists such as R. Kelly and Usher — and ran a restaurant and hotel in France before the family moved to Belgium in 2016. Omar still has a framed copy of R. Kelly's "R." album, saluting Thierry after it sold 50,000 copies in Belgium, on his wall.
Thierry understood his son's dream to do something different. So last season, with Omar likely to be offered a pro contract soon, he told BC Oostende that Omar was considering college basketball.
The response was less than positive. It was sort of like the one former UA center Dusan Ristic felt when he opted to spurn Belgrade's Red Star club as a teenager and move to the U.S.
"I was in same situation as Dusan," Thielemans said. "I was in the starting five before I told the club I wanted to leave. When my parents told them I wanted to look for a new challenge, all of a sudden my minutes started dropping.
"This was supposed to be a great season for me to break through but my dad told the club in December that I wanted to go to college. Maybe that was too early."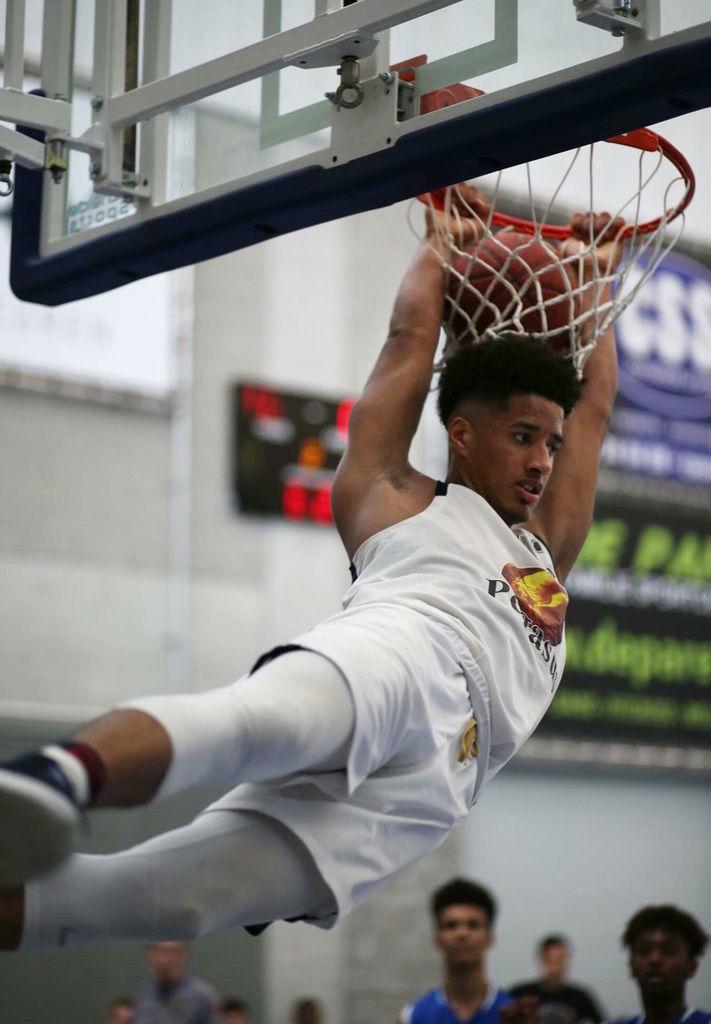 Like many European clubs such as Red Star, BC Oostende typically offers its top prospects a chance to sign a pro contract in their late teens.
But the minimum stay was too long for Thielemans.
"Two teammates decided to stay and they made them sign five-year contracts," Thielemans said. "I knew that one day I would be the one getting the offering. But when you sign for five years, then you're stuck there."
Ristic turned down a similar long-term proposal. Currently training in South Carolina for his pro career, Ristic said that strained his relationship with the club, though he says now that things are better.
Thielemans said his relationship with his Oostende coach began to improve after he visited Arizona in April.
The Wildcats had moved in on the versatile four-star forward, who had mostly been offered mid-major scholarships to that point. UA was offering him a chance to play at a major program, the kind he had been watching on the internet, and, of course, an education, too.
Thielemans had to take the leap.
"I was going to visit Colorado State and then one day I was sitting at breakfast and coach (Sean) Miller said he wanted me to visit," Thielemans said. "With Arizona being one of the top five programs, that was my first choice to go there. I remember the night before I went on my visit, other schools called me to say 'think about it, don't rush it.' That was kind of weird to me.
"I was a fan and when you watch the games you don't really know what's in the organization, but (I was impressed) when I saw the coaching staff and how everything was connected, and the legacy of coach Miller and also the facilities."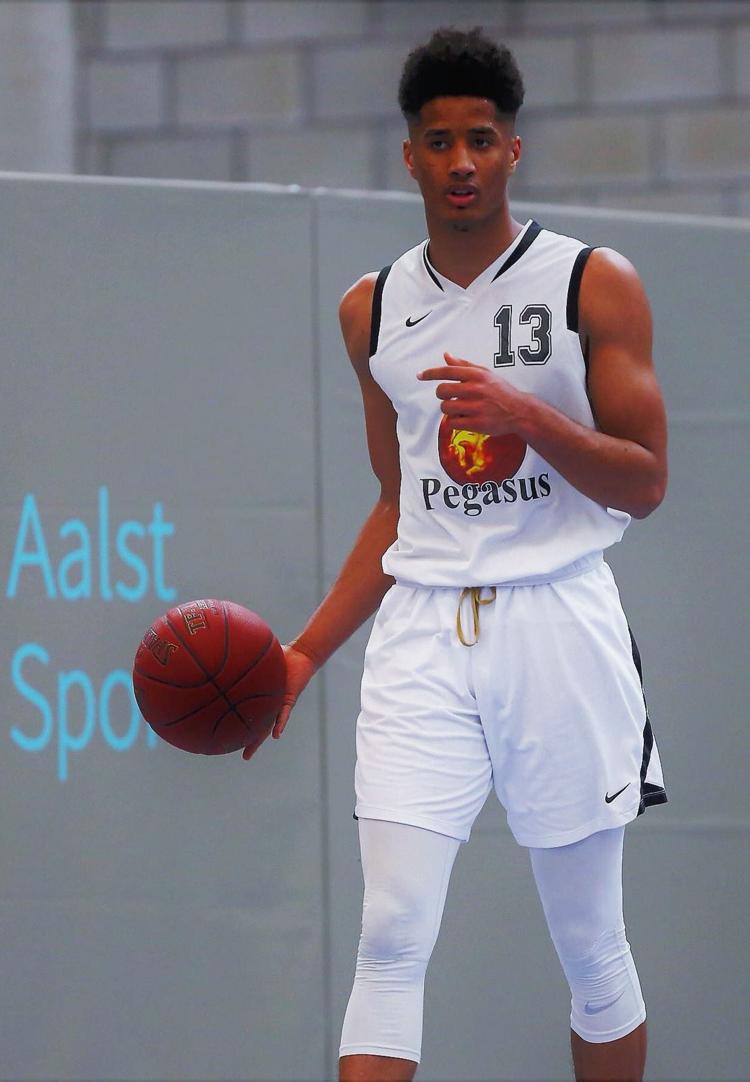 What's more, Thielemans said he liked how he could fit in. While he was looking for a top-level U.S. college program to play for, the Wildcats were looking for size and versatility. At the time of Thielemans' commitment, UA had only seven players lined up for 2018-19, all but one of whom was over 6-8.
While Miller and UA have yet to publicly announce any members of their spring recruiting class — they are expected to Thursday at a news conference — it appears likely that Thielemans will be needed to help at both forward spots.
"Coach Miller said it's great for me because I don't have a position and he compared me to Stanley Johnson and Rondae (Hollis-Jefferson) and all of the wings who he coached," Thielemans said. "He said for me that's a great thing because I can also defend those positions."
Thielemans said he plans to arrive in time for the UA's second summer session in early July, and his transition off the court figures to be the easy part. Already having traveled to Brussels to take the SAT this spring, Thielemans said he's not sure he'll have to take the TOEFL (Test of English as a Foreign Language), but the excellent English he spoke during a telephone interview from Belgium suggests he won't have a problem with that.
Thielemans grew up speaking French in France, Dutch and German in Belgium and picked up on English by watching basketball, including documentaries on Michael Jordan and, of course, the movie Space Jam.
Thielemans said he wants to study Spanish and maybe a little more French at Arizona, where he'll now be getting that free education and maybe, someday, a different sort of pro contract.
Just the way he dreamed it.