CORVALLIS, Ore. – Historically speaking, an Arizona loss at Oregon State's Gill Coliseum is never really that much of a surprise.
Even the defending national champion Wildcats barely escaped the old fieldhouse by a point back in 1997-98 and Sean Miller's UA teams lost three times in eight previous visits, winning last season only on a buzzer-beating rebound basket from Devonaire Doutrive.
But this was something else. The Wildcats were nearly run out of the gym in the second half Sunday, losing 82-65 to a talented-but-mercurial Oregon State team that was coming off a home loss to ASU on Thursday.
The Wildcats and Beavers were tied at 31 at halftime but OSU hit 65.4% from the field after halftime to run away with it.
"So much of it is just … I'd use the word `outclassed,'" UA coach Sean Miller said. "We just weren't able to match up with their players. Just couldn't guard 'em. It was easy for them on offense."
While the Beavers wound up shooting 54.0% overall, the Wildcats slumped offensively in the second half. They hit just 2 of 10 3-pointers and shot 34.5% overall after halftime, an offshoot, perhaps, of their frustration on the other end of the floor.
Another part of the problem was rebounding: OSU had seven more defensive rebounds than the Wildcats and the Beavers picked up seven offensive rebounds despite missing only 23 shots, a respectable offensive rebounding percentage of 30.4.
"You know, defense and offense are connected," Miller said. "I thought sometimes we got pretty good shots but rebounding is so hard for our team. I've haven't seen a stat sheet ever, I think, where we played 10 players in the first half and we had only three guys get a rebound."
That would be Zeke Nnaji (five), Nico Mannion (two) and Stone Gettings (one), meaning neither Chase Jeter nor any other perimeter player other than Mannion collected a single one before halftime.
It is possible Ira Lee might have added to that total but he didn't play at all for the first 16 minutes of the game while Miller switched up his rotation again. Lee played a total of just six minutes, collecting one rebound.
While a total of nine Wildcats collected rebounds in the second half, that was hardly the biggest problem.
Mostly they just couldn't stop anyone. Three OSU players scored 11 points in the second half, Tres Tinkle and Kylor Kelley on 4-for-6 shooting, while Ethan Thompson did it with 3 of 4 shooting and 4 of 5 free throws.
The Beavers also had nine second half points from Zach Reichle and another seven from forward Alfred Hollins.
Tinkle finished with 20 points and Thompson had 18.
"We could not guard Ethan Thompson and we could not guard Tres Tinkle," Miller said. "And really, we had a hard time on Reichle and Alfred Hollins played really good as well."
After being tied at 31 with Oregon State at halftime, Arizona held a 41-37 lead early in the second half when Miller found himself again arguing a no-call, this time picking up a technical in the process.
Miller argued that Nnaji was fouled on a potential game-winning jumper late in regulation against Oregon on Thursday, when Ducks guard Payton Pritchard was credited with a block, and this time was upset about how refs viewed Thompson's block of Mannion's attempted layup.
"I thought Nico got fouled, and they disagreed," Miller said.
OSU's Zach Reichle picked up the rebound after the block, leading to a fast-break dunk from Alfred Hollins, and Miller continued to complain and was whistled for the T.
OSU's Tres Tinkle shot two ensuing free throws to tie the game at 41 and the Beavers took the lead for good three minutes later.
"Could have been" a momentum changer, Miller said of his technical. "Yeah. Could have been."
After the game was tied again at 49 with 12:05 left, OSU scored seven straight points, on two free throws from Reichle, a layup by Roman Silva and a 3-pointer from Hollins.
From there the Beavers' confidence continued to grow and fans actually started leaving the building with three minutes left, apparently also feeling pretty good.
The loss dropped UA to 11-5 overall and 1-2 in the Pac-12 and likely out of the Top 25 on Monday. OSU improved to 12-4 and 2-2.
The loss also didn't exactly make Nnaji feel great about leading the Wildcats with 21 points and nine rebounds, just shy of a fifth straight double-double.
"I don't care about my own individual stats," Nnaji said. "I'm just worried about the end result and being able to get that done. Give credit to Oregon State. I mean, they're a great team. They were well-coached, and they were just a better team tonight."
In the first half, Nnaji had nine points and five rebounds while Mannion had five points and six assists.
Even though the half ended in a tie, the Beavers carried a slight momentum into halftime: Reichle drove the baseline for a nearly unguarded layup with seven seconds left and Mannion was unable to convert on a mad dash to the basket in the final seconds.
While the Wildcats took an early 6-5 lead they didn't make a field goal for over six minutes early in the first half while OSU built a 15-7 lead.
Jemarl Baker hit a 3-pointer to break the drought with 12 minutes to go, and UA gradually cut OSU's lead over the rest of the half.
The Wildcats then pulled ahead in style, getting an alley-oop dunk from Nnaji off a feed from Mannion to pull within a point then a 3-pointer from Max Hazzard on the left wing to give them a 28-26 lead with 3:22 left.
But that sort of play was largely missing the rest of the game and the Wildcats flew home into the early Monday morning hours, having lost both games in Oregon for the first time in the Miller era.
"It's hard to win on the road," Miller said. "We're really relying a lot on three freshmen to play well and those guys are doing a really good job. But you need a total team effort and we just didn't get it done."
University of Arizona vs Oregon State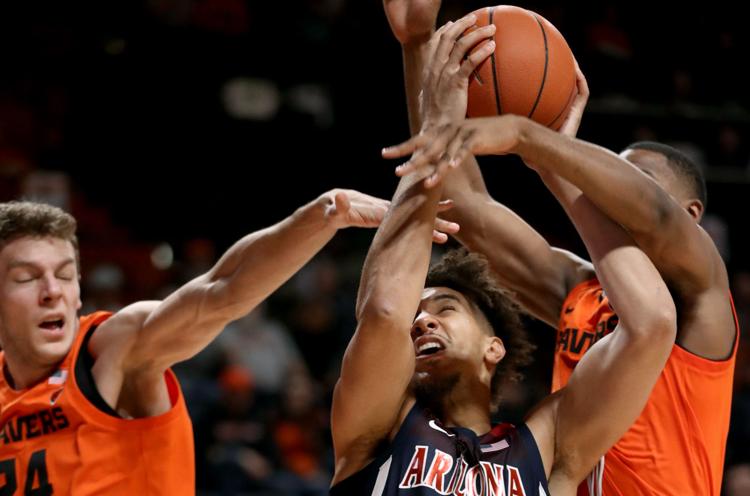 University of Arizona vs Oregon State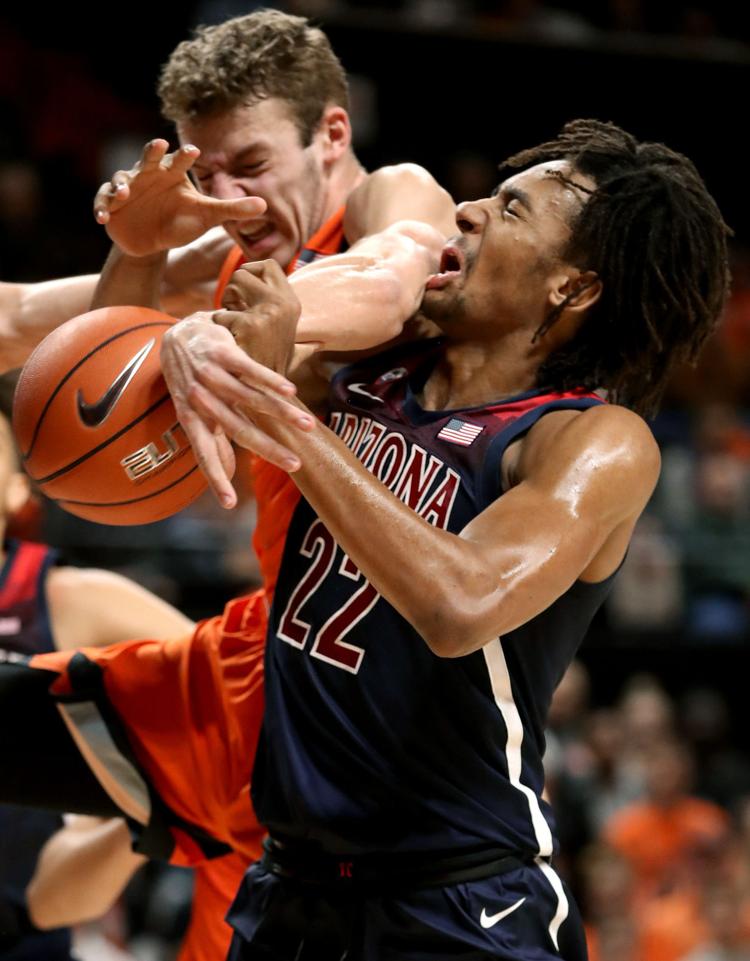 University of Arizona vs Oregon State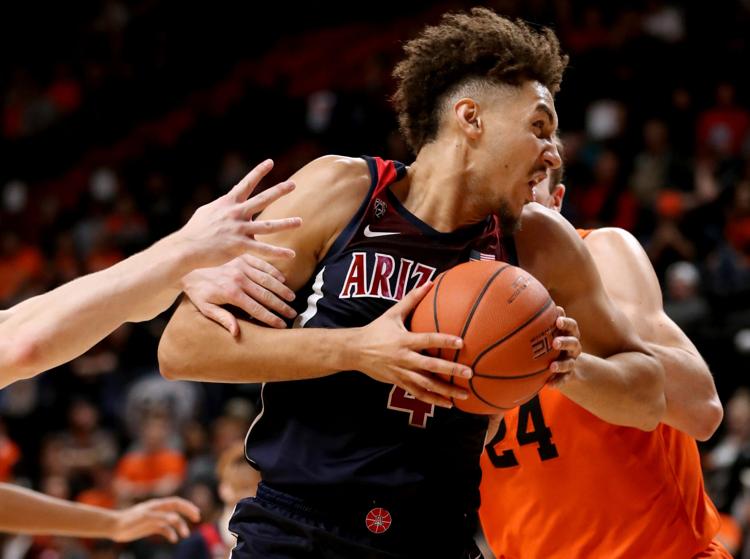 University of Arizona vs Oregon State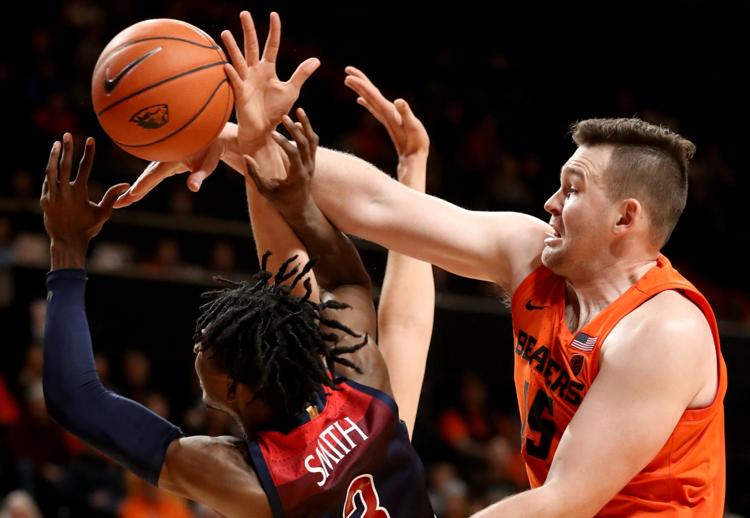 University of Arizona vs Oregon State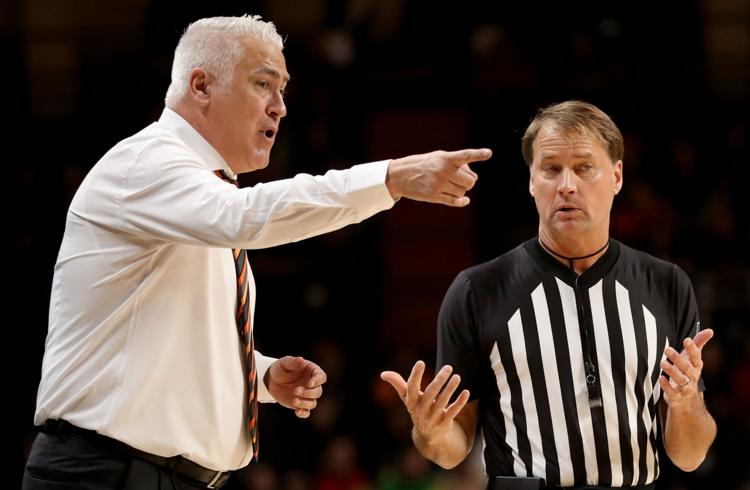 University of Arizona vs Oregon State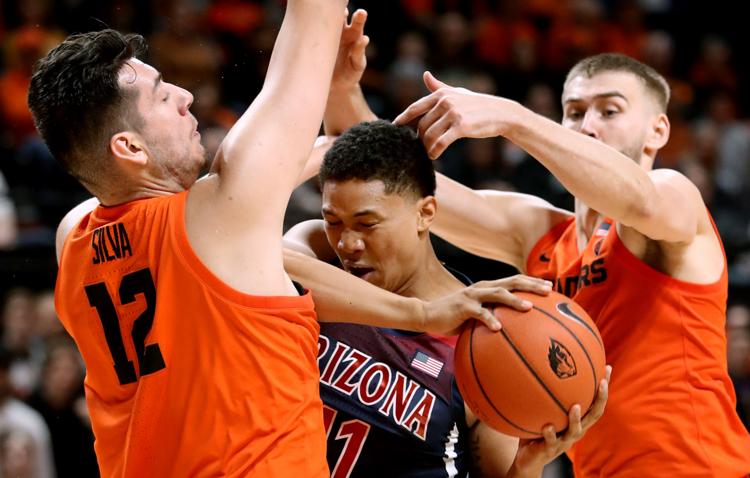 University of Arizona vs Oregon State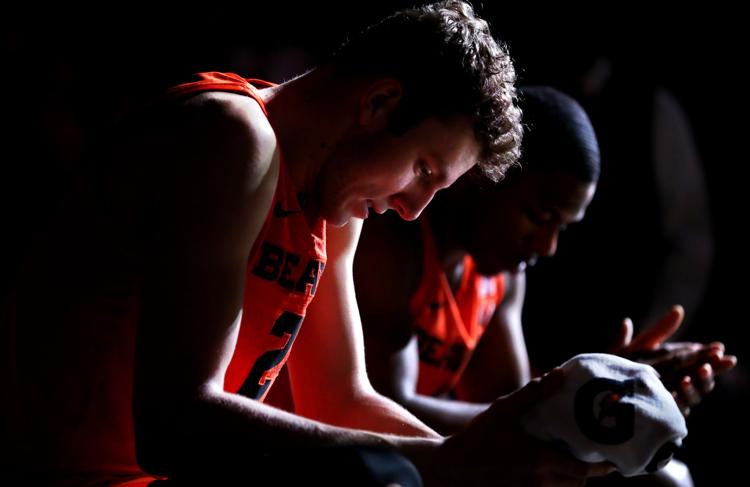 University of Arizona vs Oregon State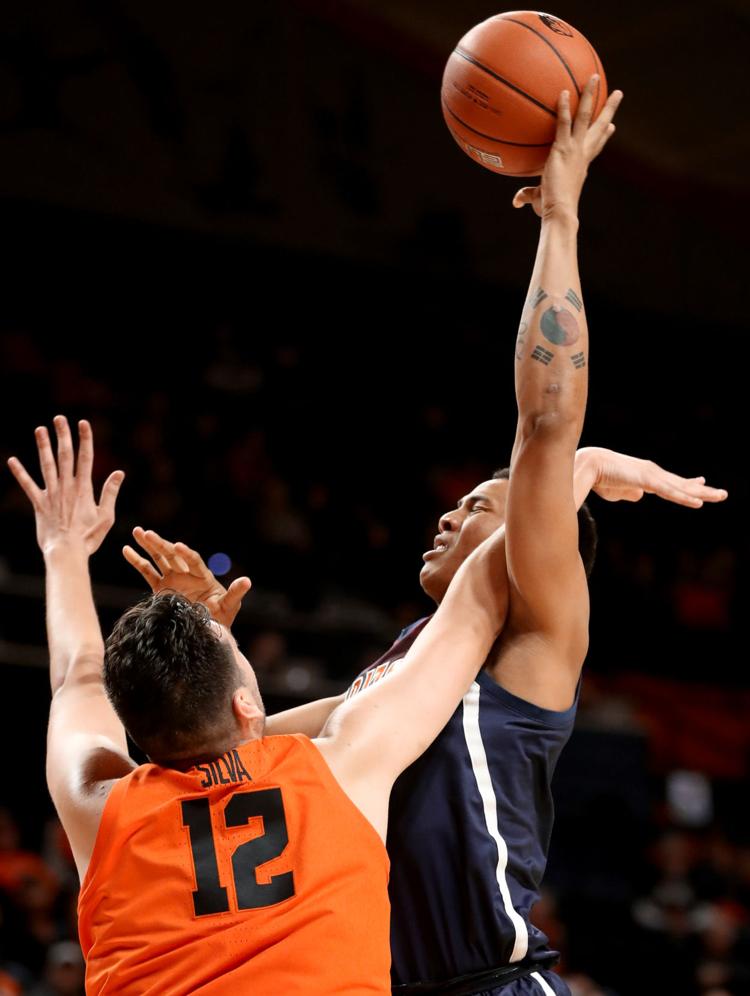 University of Arizona vs Oregon State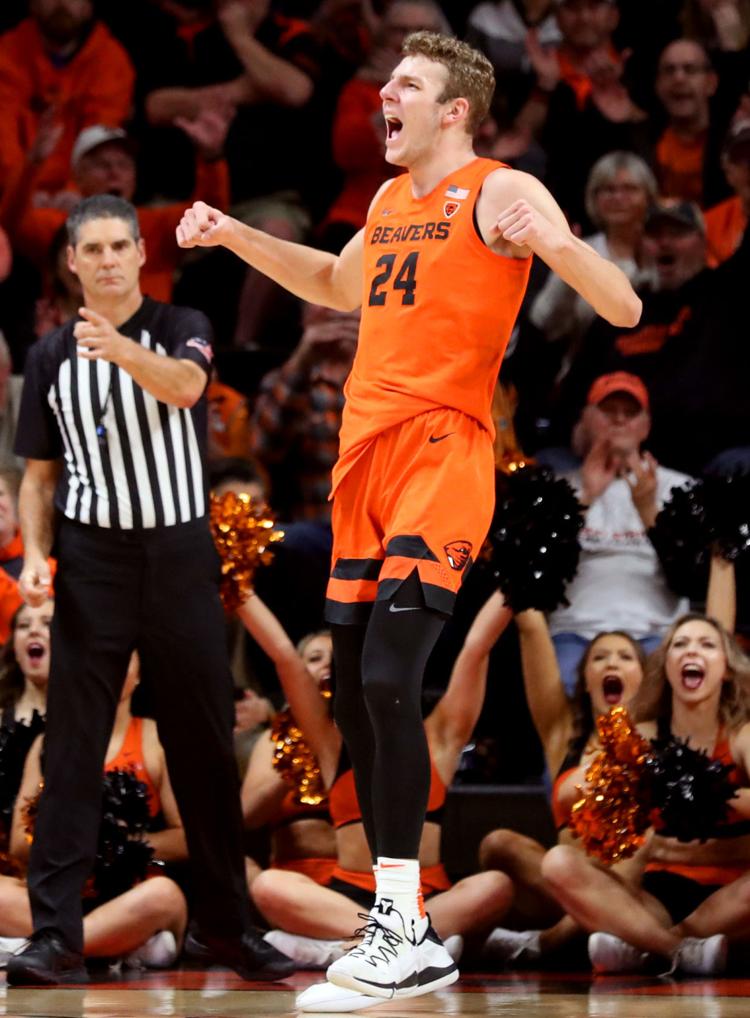 University of Arizona vs Oregon State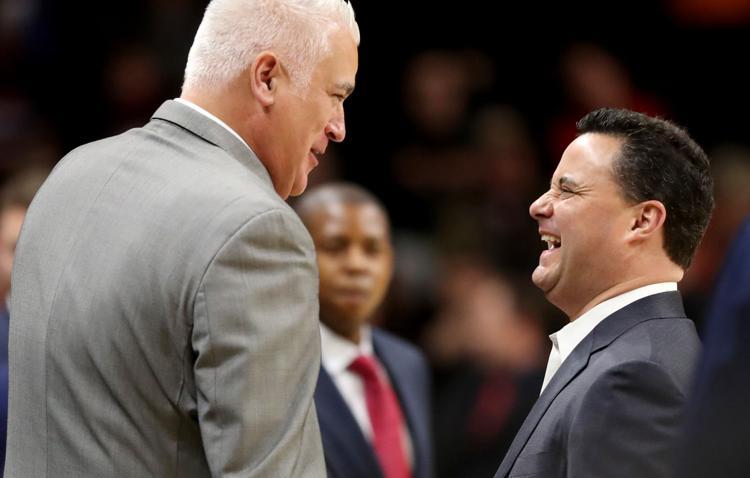 University of Arizona vs Oregon State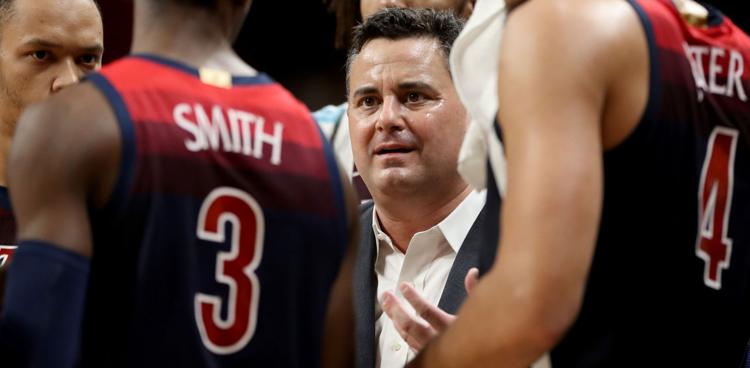 University of Arizona vs Oregon State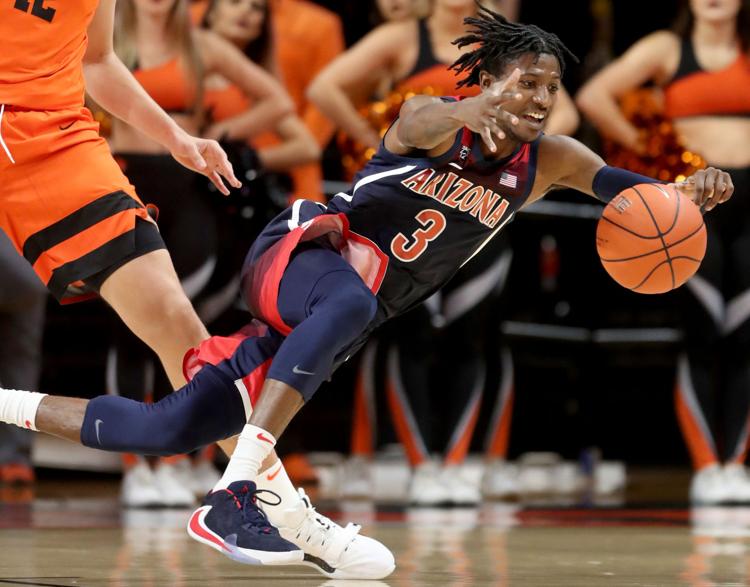 University of Arizona vs Oregon State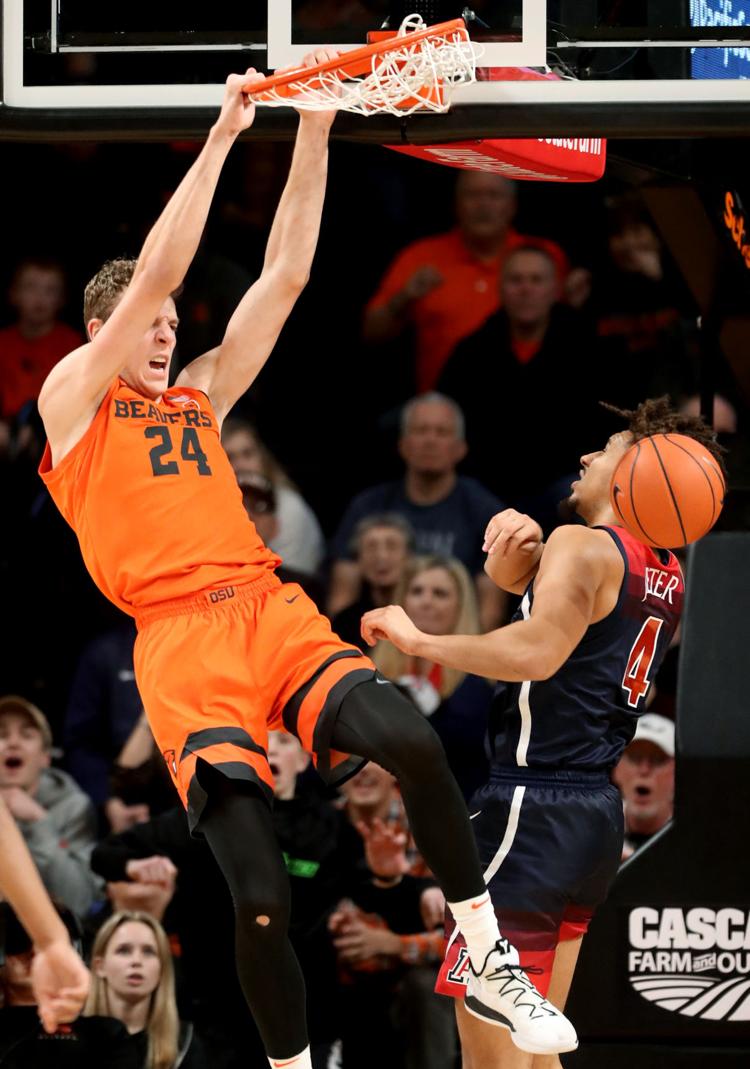 University of Arizona vs Oregon State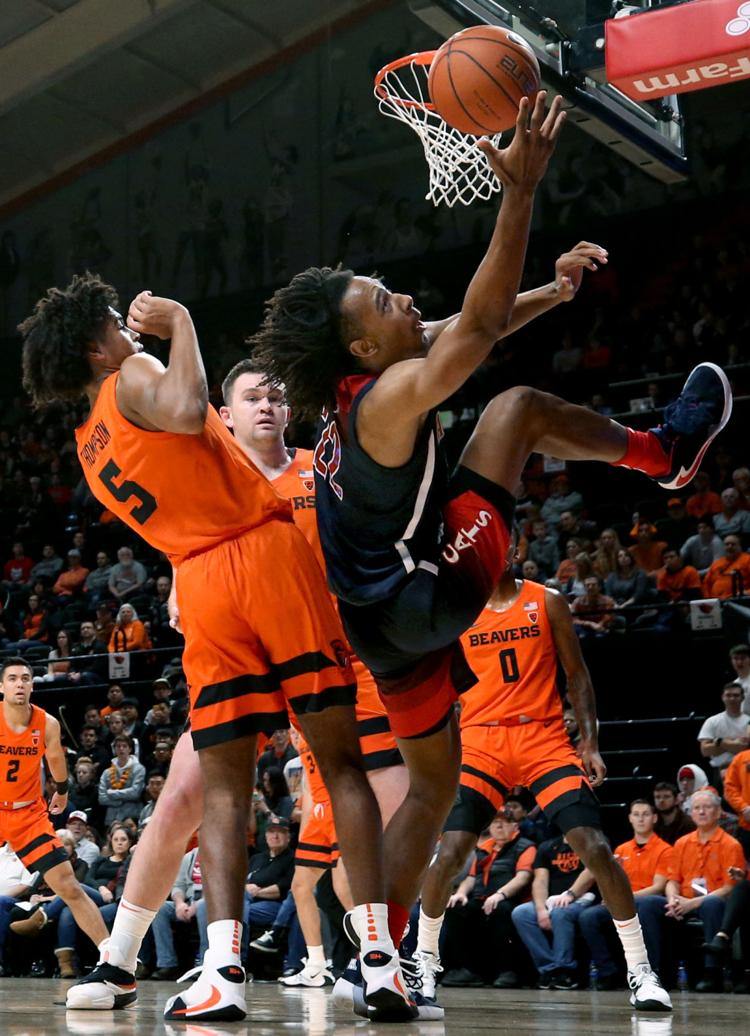 University of Arizona vs Oregon State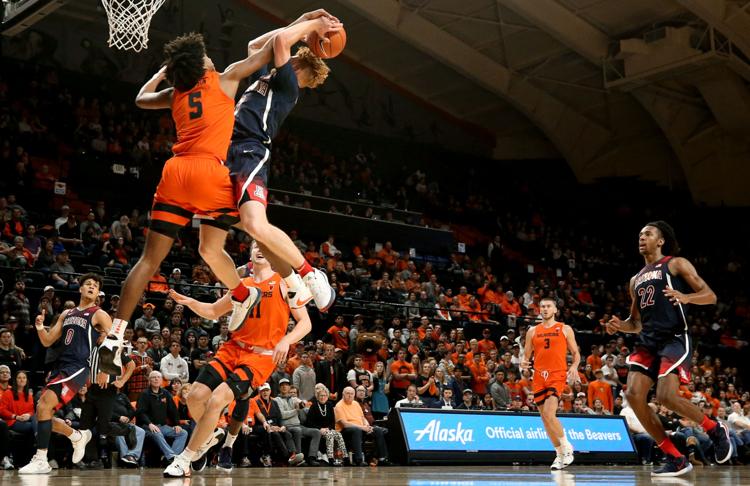 University of Arizona vs Oregon State
University of Arizona vs Oregon State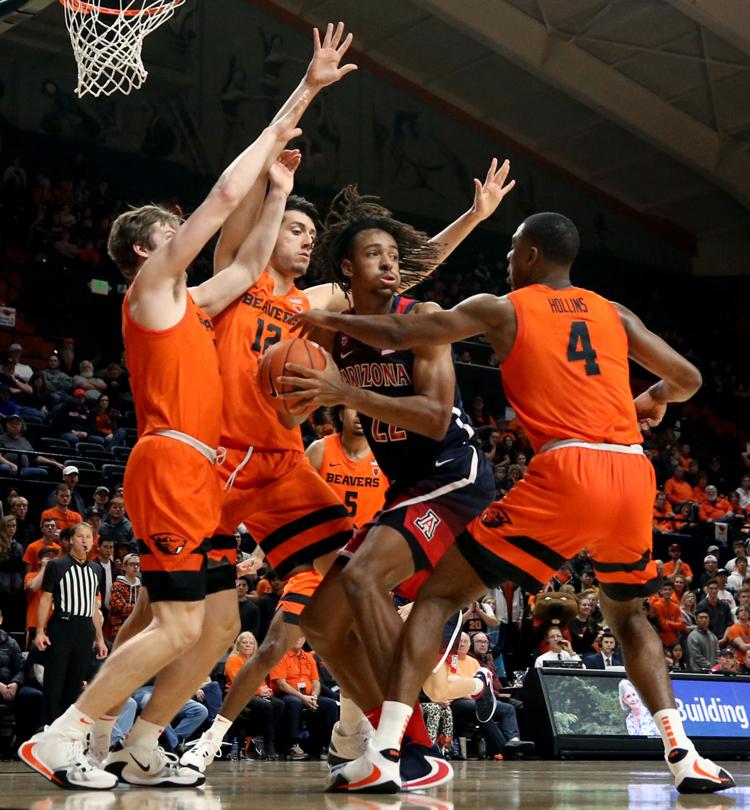 University of Arizona vs Oregon State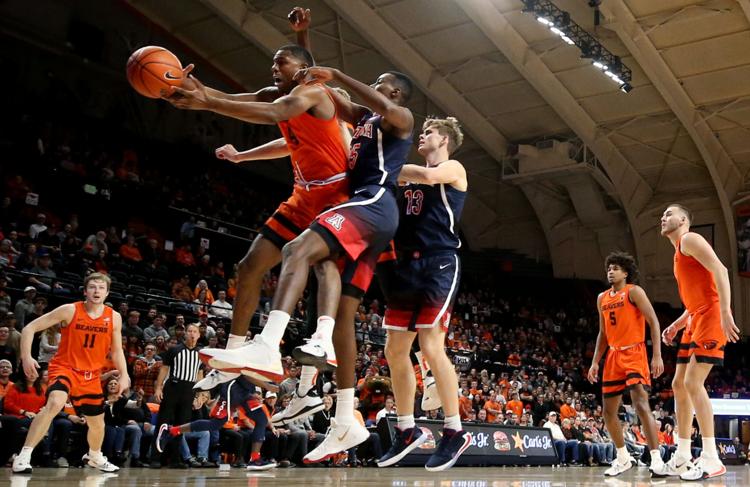 University of Arizona vs Oregon State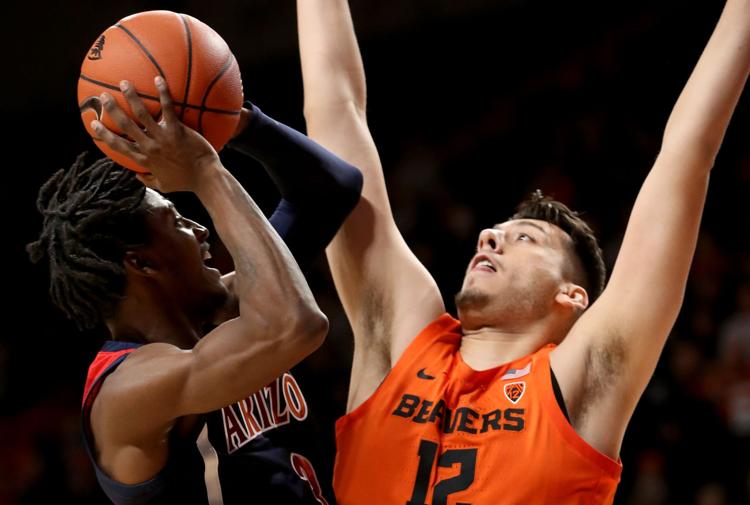 University of Arizona vs Oregon State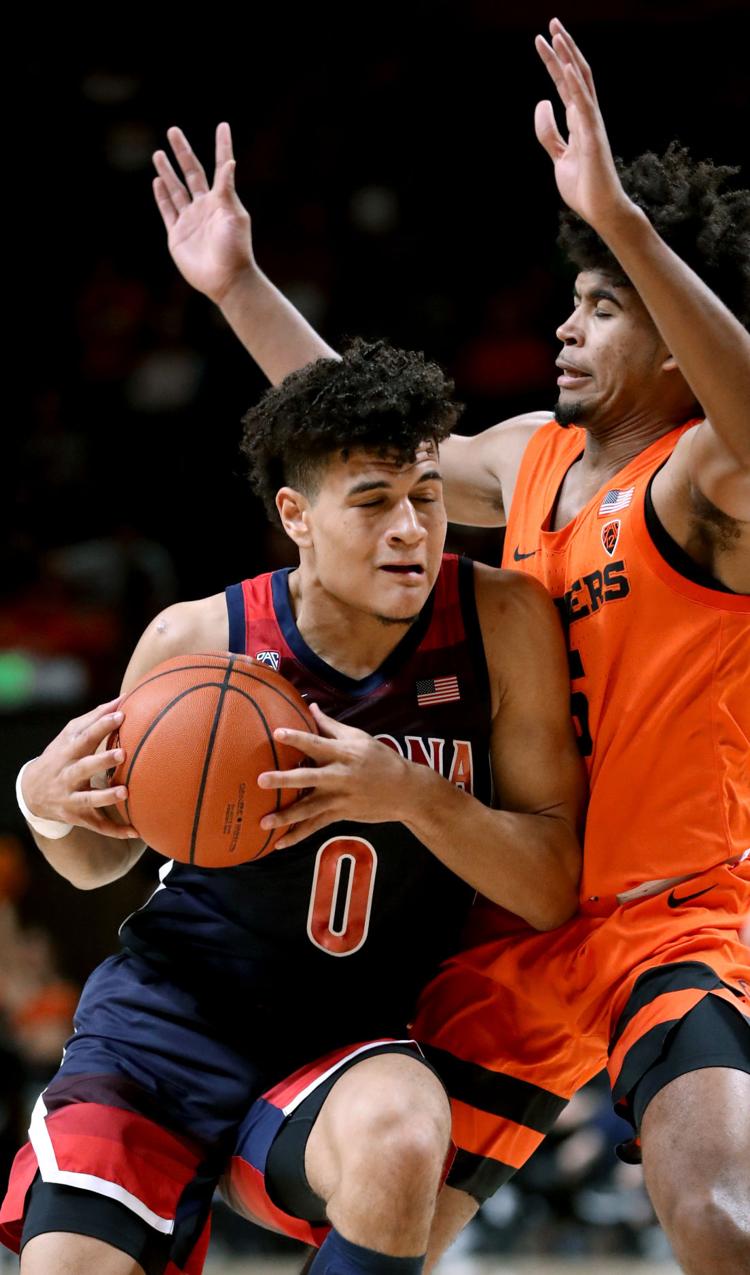 University of Arizona vs Oregon State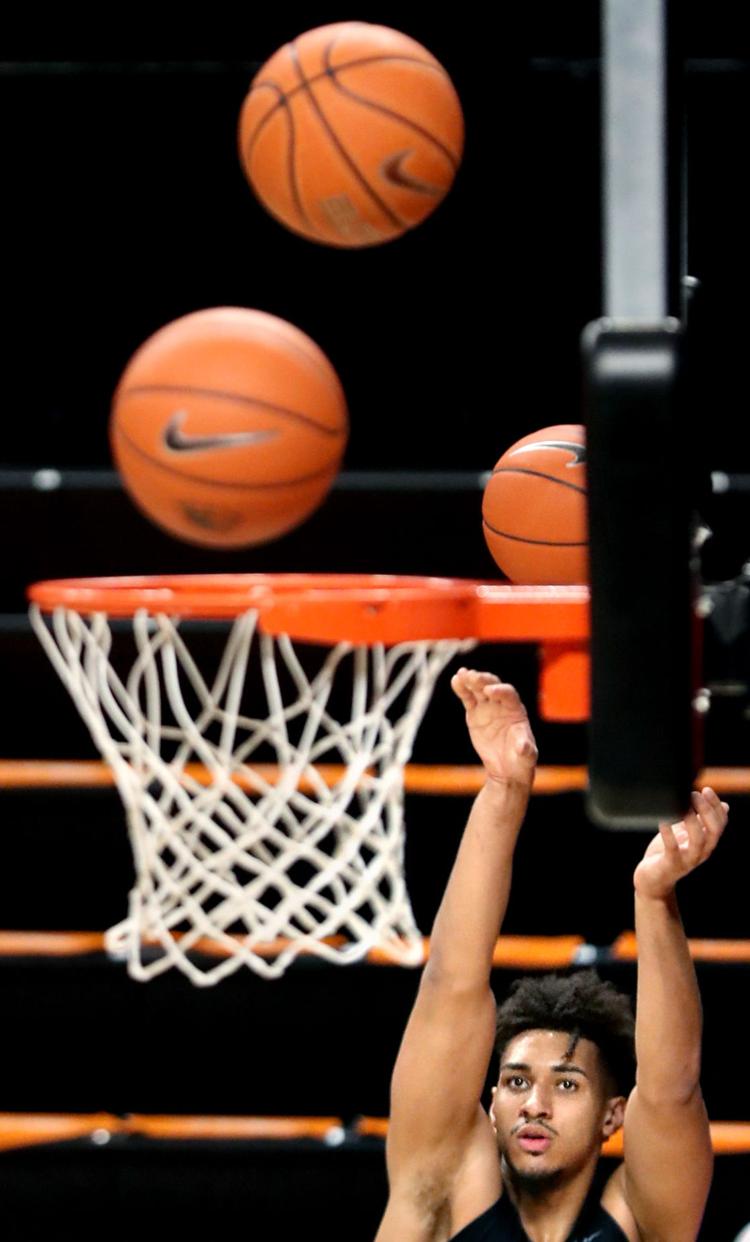 University of Arizona vs Oregon State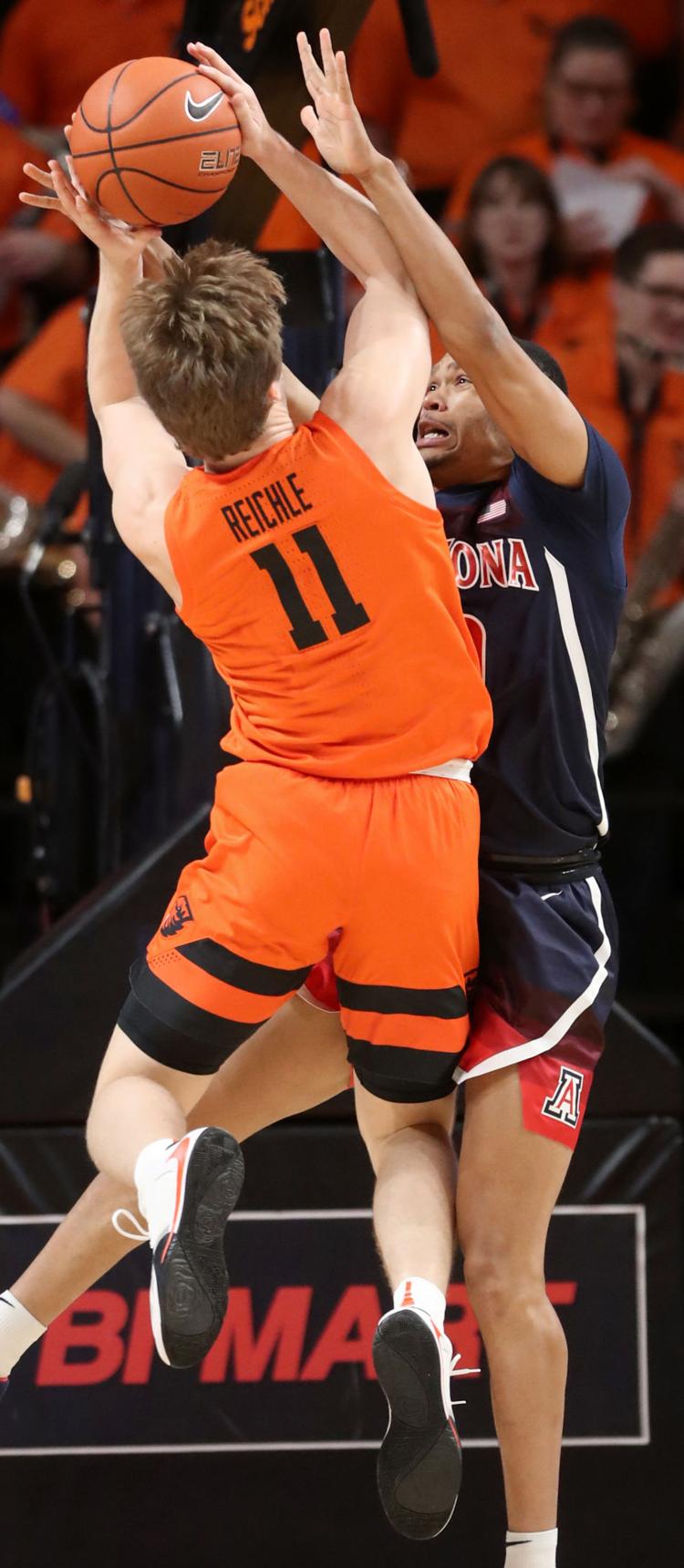 University of Arizona vs Oregon State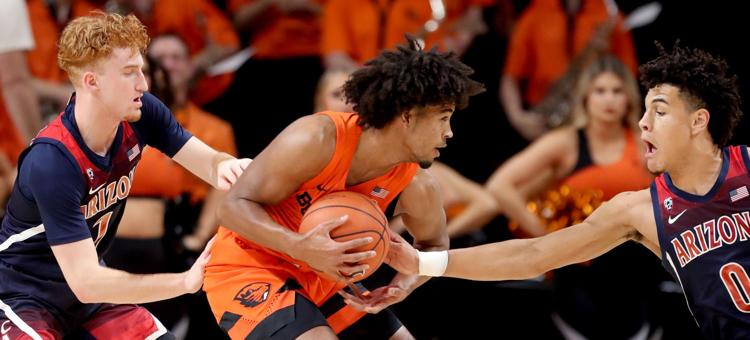 University of Arizona vs Oregon State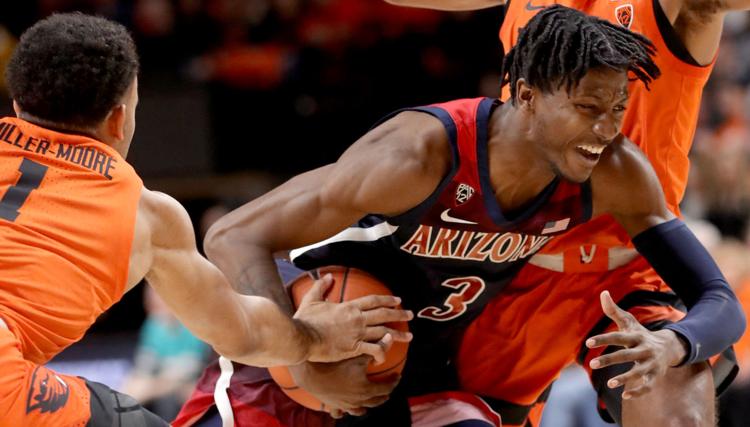 University of Arizona vs Oregon State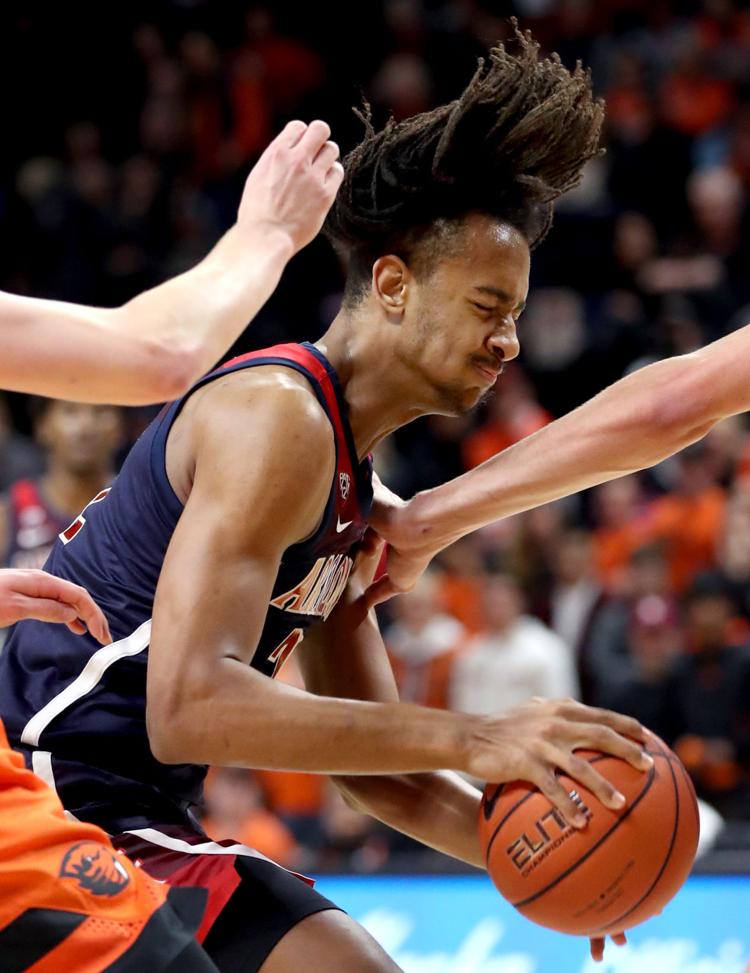 University of Arizona vs Oregon State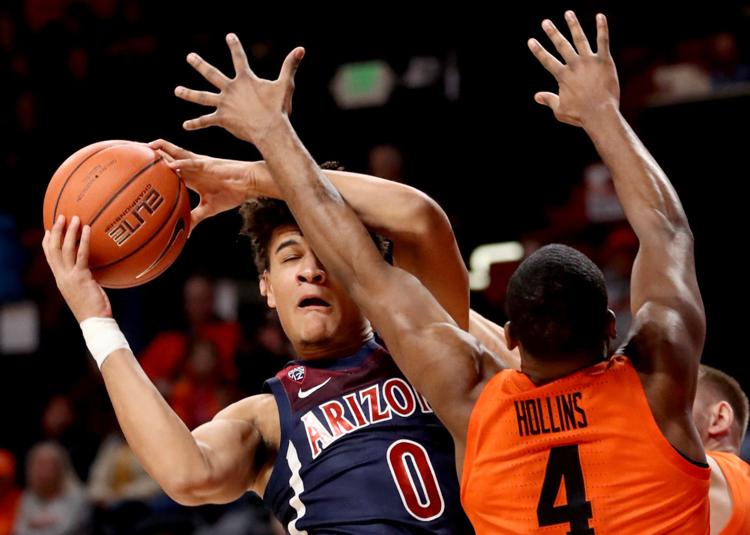 Contact sports reporter Bruce Pascoe at 573-4146 or bpascoe@tucson.com. On Twitter @brucepascoe