Held on back-to-back days inside a flashy SoMa building in San Francisco, the annual Pac-12 men's and women's basketball media days are often more about promotion than news.
The same teams are typically expected to win the league, with a few surprises and coaching changes sometimes making things a little more interesting.
But this year, the Arizona Wildcats women's team could move up to the middle of the poll after its WNIT run. And the UA's men's team is in a small group of teams expected to challenge for the top four spots — just above a massive lump of other programs.
"I think the middle has never been stronger," UA men's coach Sean Miller said. "It's hard to differentiate maybe between the very top teams and maybe four through eight, four through nine. I think there's depth, quality depth. I also will say that… this class of coaches we have right now are maybe the strongest from top to bottom that I've seen, and I think that's really healthy for the future."
Both Cal and Washington State made new hires that could result in upward momentum, if not right away. Cal's Mark Fox had a successful run at Nevada before spending 10 years at Georgia, while Washington State's Kyle Smith used analytics to turn Columbia and San Francisco into winners.
Strong recruiting at Arizona, Oregon and Washington is generating title expectations, while both Colorado and Oregon State have the kind of veteran and talented rosters that could lead them past expectations the way Washington did last season while running away with the regular-season title.
In the middle of the conference, well, nobody really knows how it might shake out.
But we'll take a shot. The Pac-12 asked media members who regularly cover the league to submit predictions on the men's side, and here's how we see it:
1. Oregon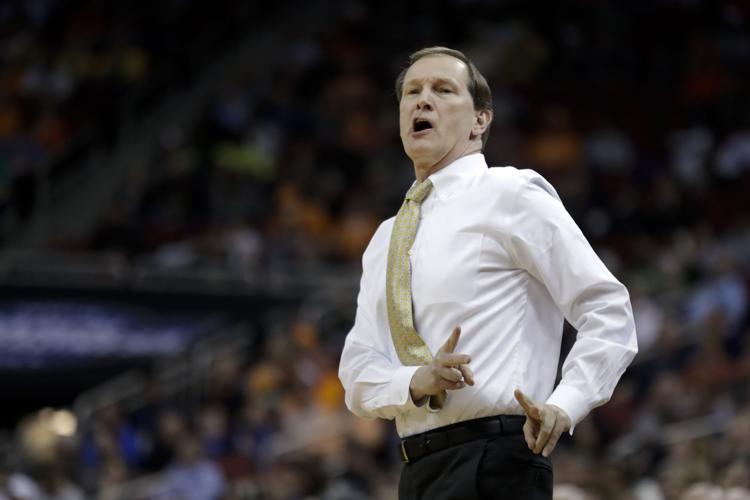 Last season: 25-13 overall; 10-8 Pac-12 (t-fourth), reached NCAA Sweet 16
Returning core: G Payton Pritchard (Sr., 12.9 ppg, 3.9 rpg, 4.9 apg), G Will Richardson (So., 6.0 ppg, 2.4 rpg, 2.5 apg), C Francis Okoro (So., 3.1 ppg, 3.2 rpg).
What's new: Left with just six players on his roster after Kenny Wooten, Bol Bol and Louis King all took off for the NBA Draft — even though King and Wooten were not selected — coach Dana Altman went on a mad dash through the offseason recruiting world. First, he added high profile grad transfers Shakur Juiston of UNLV and Anthony Mathis of New Mexico. Then, in August, he pulled in five-star center N'Faly Dante and forward Addison Patterson after they both reclassified to 2019.
Bottom line: A lot of assembly is required — especially considering Altman's complex defense — but the Ducks probably have the league's most talent.
---
2. Colorado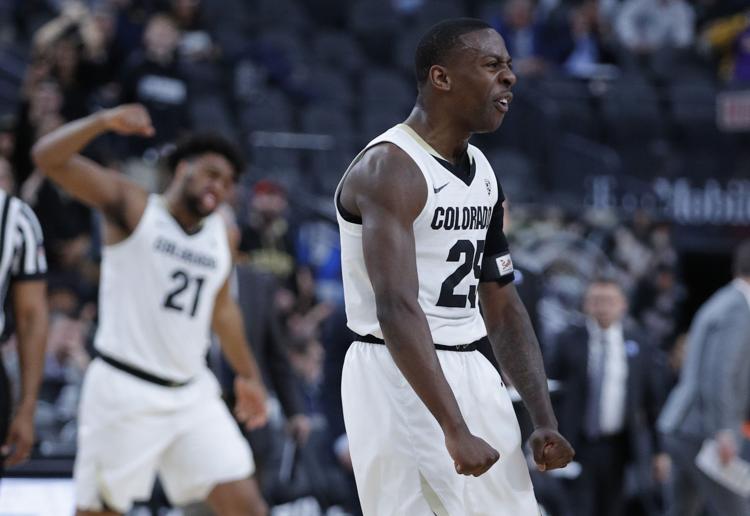 Last season: 23-13 overall; 10-8 Pac-12 (t-fourth), reached NIT quarterfinals
Returning core: G McKinley Wright (Jr., 13.0 ppg, 4.9 rpg), G Shane Gatling (Sr., 9.7 ppg, 1.9 rpg), F D'Shawn Schwartz (Jr., 9.2 ppg, 3.7 rpg), F Tyler Bey (Jr., 13.6 ppg, 9.9 rpg), C Evan Battey (So., 8.1 ppg, 4.4 rpg), F Lucas Siewert (Sr., 8.9 ppg, 5.0 rpg), G Daylen Kountz (So., 5.6 ppg, 1.4 rpg), C Dallas Walton (Jr., 5.7 ppg, 3.4 rpg).
What's new: Not much. That's what makes Colorado scary.
Bottom line: The Buffs are old, experienced, and, especially with Wright's repaired shoulder, healthier. The biggest challenge will be dealing with high expectations and finding enough minutes to keep everyone happy.
---
3. Washington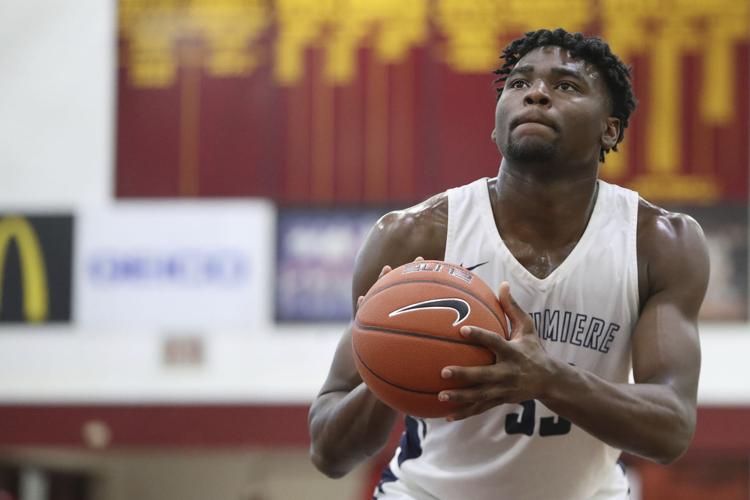 Last season: 27-9 overall; 15-3 Pac-12 (first), reached NCAA second round
Returning core: F Naz Carter (Jr., 8.1 ppg, 2.7 rpg), G Elijah Hardy (1.2 ppg), F Hameir Wright (Jr, 2.8 ppg, 2.3 rpg), C Sam Timmons (Sr., 1.9 ppg, 2.2 rpg.
What's new: The Huskies lost four starters from last season's runaway Pac-12 champions, including conference MVP Jaylen Nowell and defensive player of the year Matisse Thybulle, but might not fall far too far. That's because Hopkins pulled in the conference's most college-ready newcomer, Isaiah Stewart, plus a highly regarded talent in McDaniels.
Bottom line: If these guys can quickly figure out Hopkins' zone defense, and find a replacement for Thybulle at the core of it, watch out.
---
4. Arizona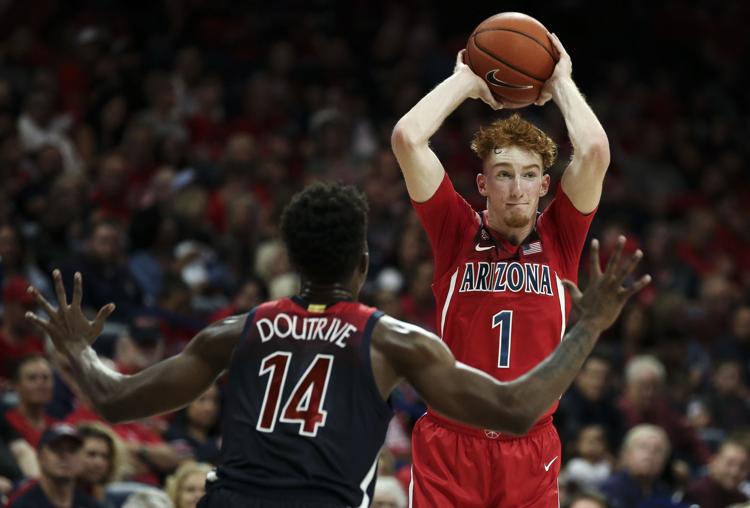 Last season: 17-15 overall; 8-10 Pac-12 (t-eighth)
Returning core: C Chase Jeter (Sr., 10.9 ppg, 6.6 rpg), G Dylan Smith (7.2 ppg, 3.7 rpg), F Ira Lee (Jr., 6.6 ppg, 4.2 rpg)
What's new: After an FBI-induced plunge into mediocrity last season, the Wildcats are expected to be back in a more customary spot thanks to the arrival of Nico Mannion and three other highly regarded freshman plus grad transfers Stone Gettings and Max Hazzard.
Bottom line: An NCAA investigation still hangs overhead with potential implications for the future, but for this season's team, it's all systems go.
---
5. Oregon State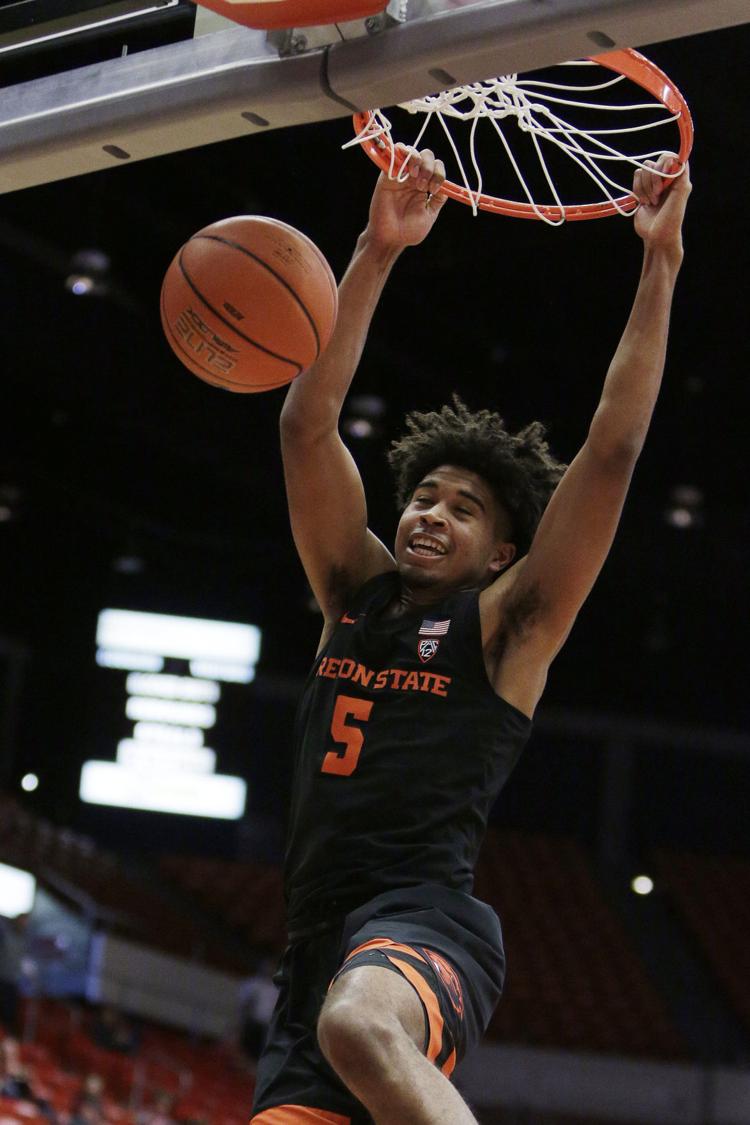 Last season: 18-13 overall; 10-8 Pac-12 (t-4th)
Returning core: F Tres Tinkle (Sr., 20.8 ppg, 8.1 rpg), G Ethan Thompson (Jr., 13.7 ppg, 5.0 rpg), C Kylor Kelley (7.7 ppg, 5.0 rpg, 3.4 bpg), F Alfred Hollins (4.8 ppg, 3.7 rpg).
What's new: Stephen Thompson ran out of eligibility, but his little brother, Ethan, returned from the NBA draft pool along with forward Tres Tinkle, another potential league MVP.
Bottom line: If the Beavers can find a point guard to allow Ethan Thompson to spend most of his time off the ball – maybe freshman Gianni Hunt – they have enough elsewhere to give Wayne Tinkle his best season yet in Corvallis.
---
6. USC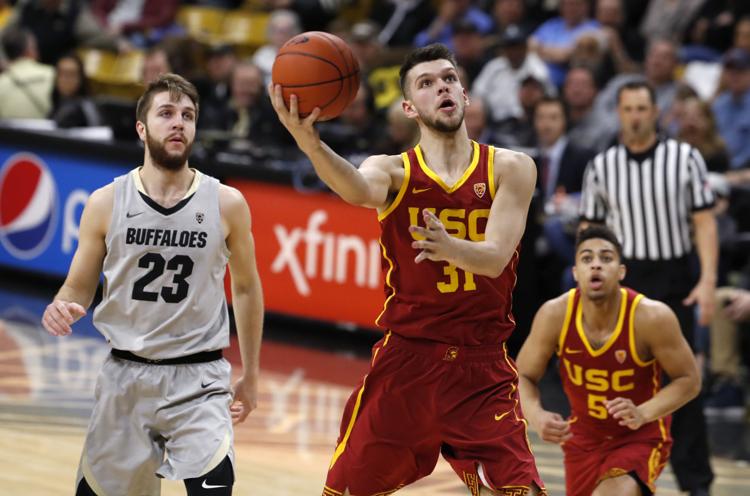 Last season: 16-17 overall; 8-10 Pac-12 (t-eighth)
Returning core: F Nick Rakocevic (Sr, 14.7 ppg, 9.3 rpg), G Elijah Weaver (So., 5.1 ppg, 1.7 rpg, 2.4 apg),G Jonah Mathews (12.6 ppg, 78 3-pointers at 39.3%)
What's new: Guard Kevin Porter left for the NBA before USC got to know him, and stretch-four mainstay Bennie Boatwright is also gone. But five-star big men Onyeka Okongwu and Isaiah Mobley could combine with Rakocevic for one of the league's best post trios.
Bottom line: After also feeling effects from the federal investigation, the Trojans should recover somewhat this season.
---
7. Utah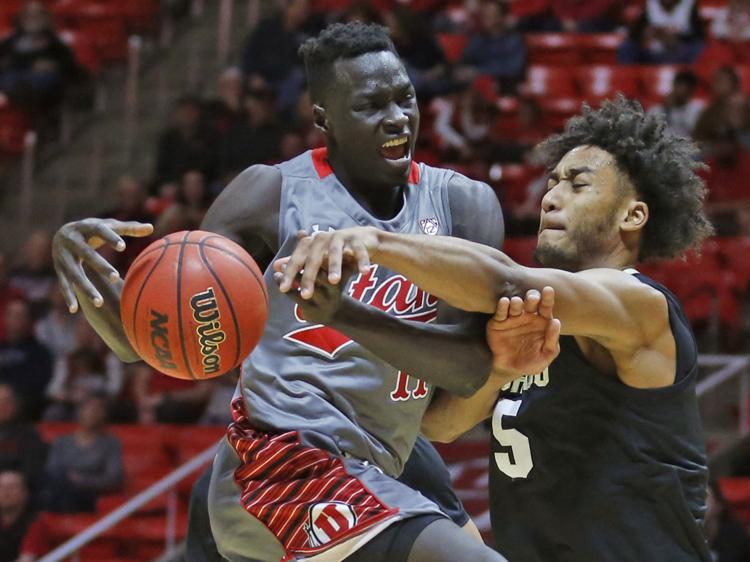 Last season: 17-14 overall; 11-7 Pac-12 (third)
Returning core: F Timmy Allen (So., 12.2 ppg, 5.1 rpg), F Both Gach (So., 7.7 ppg, 2.1 rpg, 2.1 apg), F Riley Battin (So., 6.4. ppg, 3.4 rpg),
What's new: Seven players have transferred out of the Utah program over the past 12 months, but coach Larry Krystkowiak brought in another big recruiting class that includes elite juco shooter Alfonso Plummer.
Bottom line: The Utes' revolving door is well-oiled, but those who stay usually play for teams that exceed expectations. The Utes haven't finished below the conference's top four spots since 2014.
---
8. Arizona State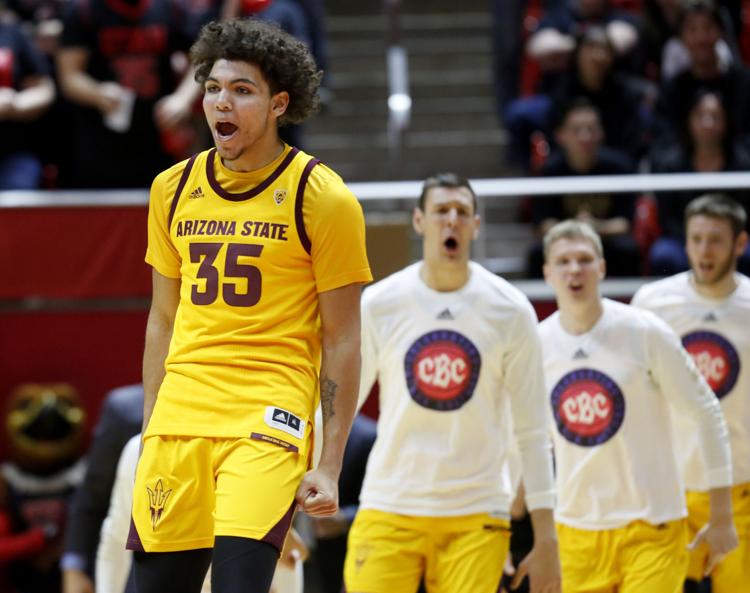 Last season: 23-11 overall; 12-6 Pac-12 (second), lost in NCAA first round.
Returning core: G Remy Martin (12.9 ppg, 3.2 rpg, 5.0 apg), G Rob Edwards (Sr., 11.1 ppg, 3.3 rpg), C Romello White (Jr., 8.7 ppg, 5.2 rpg), F Kimani Lawrence (Jr., 8.6 ppg, 3.5 rpg), F Taeshon Cherry (So., 5.9 ppg, 2.6 rpg.
What's new: Luguentz Dort was one of six potential all-Pac-12 picks who left early for the NBA Draft only to not get drafted. The self-described 'Guard U' will turn next to juco all-American guard Alonzo Verge and throw even more responsibility at Remy Martin.
Bottom line: The Sun Devils can push for a third straight NCAA Tournament appearance, especially if forward Taeshon Cherry can shake off freshman inconsistency and versatile Kimani Lawrence grows into his potential.
---
9. UCLA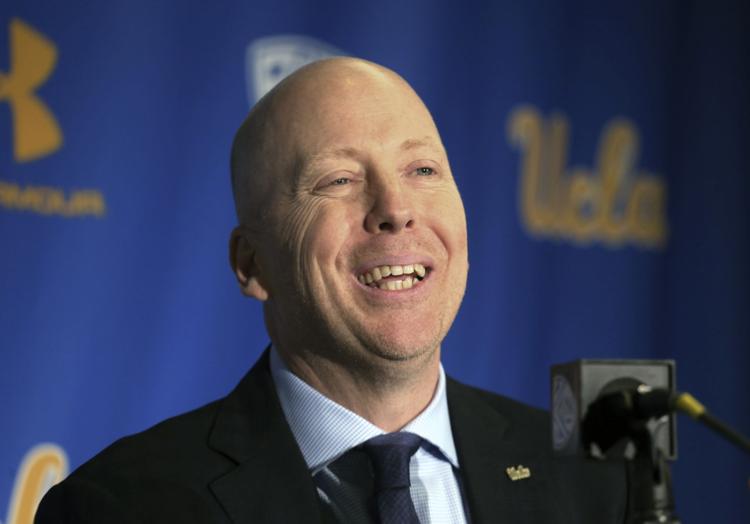 Last season: 17-16 overall; 9-9 Pac-12 (fifth)
Returning core: G Prince Ali (Sr., 9.6 ppg, 2.7 rpg), F Jalen Hill (So., 4.3 ppg, 6.0 rpg), F Cody Riley (So., 5.5 ppg, 4.1 rpg), F Alex Olesinski (Sr., 2.3 ppg, 2.4 rpg), G David Singleton (So., 5.2 ppg, 1.2 rpg), G Chris Smith (Jr., 6.3 ppg, 3.7 rpg), F Jules Bernard (So., 7.6 ppg, 3.1 rpg)
What's new: New coach Mick Cronin didn't get to keep three pro-bound early departures ­— forward Kris Wilks, guard Jaylen Hands and center Moses Brown — but he still inherited a pretty strong group that includes two well-regarded redshirt freshmen, forward Shareef O'Neal and point guard Tyger Campbell.
Bottom line: If Cronin can get buy-in with a tough, defensive oriented scheme, the Bruins could be a sleeper in the Pac-12 race.
---
10. Stanford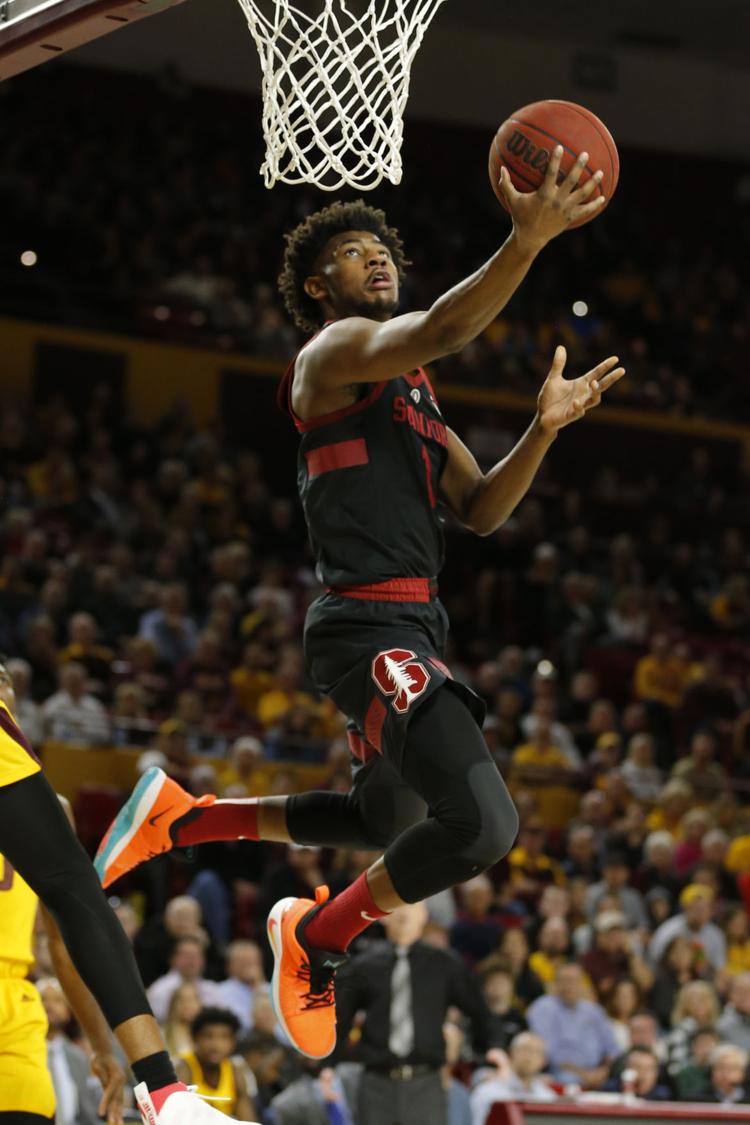 Last season: 15-16 overall, 8-10 (t-eighth) in Pac-12
Returning core: G Daejon Davis (Jr., 11.4 ppg, 3.0 rpg, 4.4 apg), F Oscar da Silva (Jr., 9.8 ppg, 6.3 rpg), G Bryce Wills (So, 6.0 ppg, 3.5 rpg), G Isaac White (Jr., 3.1 ppg, 1.0 rpg), F Jaiden Delaire (So., 3.8 ppg, 2.0 rpg)
What's new: Forward KZ Okpala left for the NBA Draft but the bigger surprise was guard Cormac Ryan's decision to transfer to Notre Dame. Four-star Minnesota guard Tyrell Terry is needed to immediately play well enough at the point to move Davis off the ball.
Bottom line: Coach Jerod Haase is expected to be treading water again after losing four transfers and Okpala early over the last two offseasons. The nature of Stanford admissions makes filling unexpected holes difficult.
---
11. Washington State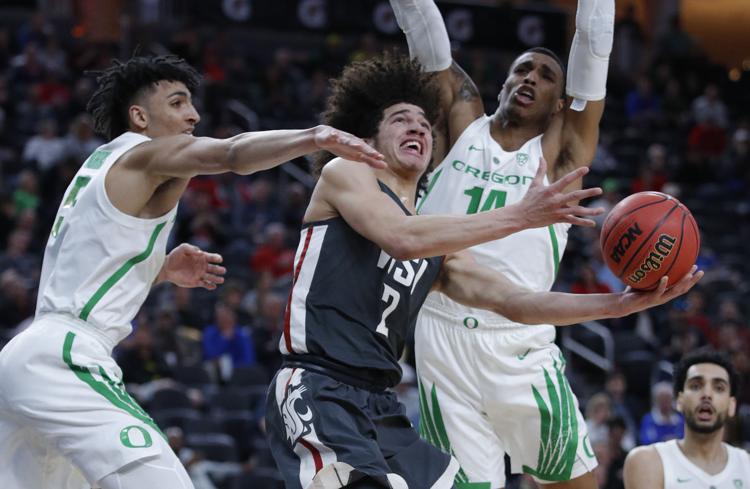 Last season: 11-21 overall, 4-14 (11th) in Pac-12
Returning core: F CJ Elleby (14.7 ppg, 7.1 rpg), G Jervae Robinson (4.6 ppg, 1.4 rpg, 1.9 apg), G Ahmed Ali (7.3 ppg, 1.8 rpg, 2.9 apg), G Marvin Cannon (6.9 ppg, 3.4 rpg)
What's new: Ernie Kent and his juco-focused recruiting philosophy was flushed out in favor of new coach Kyle Smith, who aims to find and develop undervalued prospects for the long term.
Bottom line: Smith's analytics-based approach requires patience and development. The Cougars may not be going anywhere up anytime soon.
---
12 . Cal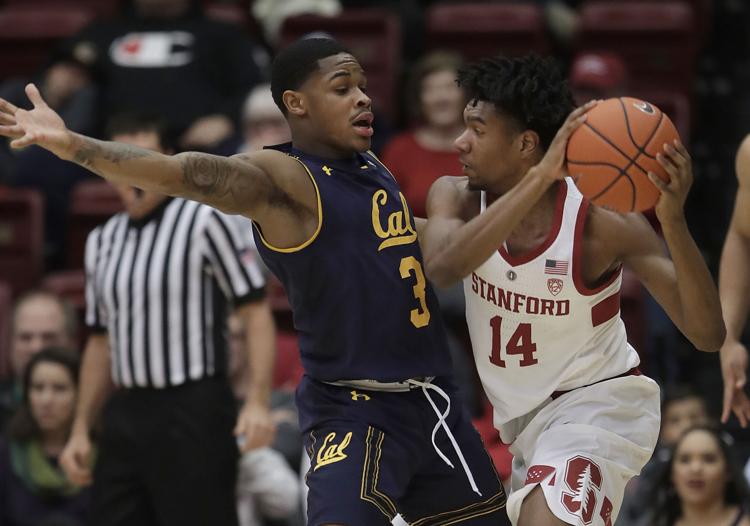 Last season: 8-23 overall; 3-15 Pac-12 (12th)
Returning core: G Paris Austin (Sr., 11.6 ppg, 2.8 rpg, 4.3 apg), G Matt Bradley (10.8 ppg, 3.6 rpg), F Andre Kelly (6.3 ppg, 3.7 rpg).
What's new: Three of the Golden Bears' top scorers transferred out of the program when Mark Fox took over for Wyking Jones. Fox moved quickly into the international recruiting scene to help compensate.
Bottom line: Known for programs that don't run into trouble off the court nor in the classroom, Fox could be a good long-term fit at Cal. But the short term continues to look problematic.